From Mance Lipscomb to Lightnin' Hopkins, blues music over the years has given listeners songs that speak to the darkest corners of their souls, with lyrics made from spilled guts and lessons from the school of hard knocks. For country and blues singer-songwriter Charlie Parr, these musicians provided the stepping stones necessary for him to branch out and learn how to play guitar when he was a kid. Though it wasn't until he reached his 20s and lost his father that he began to channel that grief into his own songs.
His musical career spans across decades, with 14 albums released—"Three if you're only counting the good ones," says a self-deprecating Parr, an Upper Midwestern accent giving away his roots in Duluth, Minn.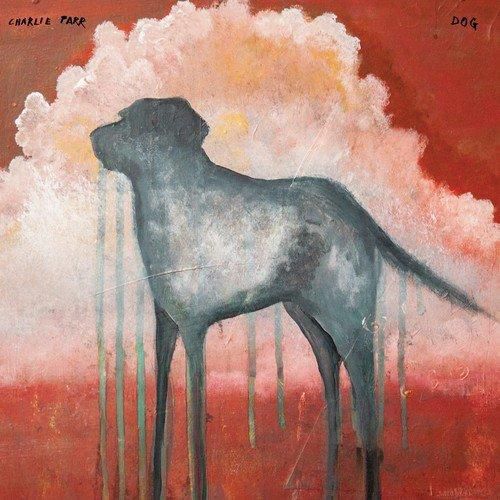 With his newest emotional outpouring, Dog, released in September on Red House Records, he leaves all pretenses behind.
"Depression and anxiety have been with me since I was a teenager, so I'm not surprised by them, it's just that in the last couple of years they've been worse than usual and so they started to come out in the songs," he says.
Many of the songs could almost pass as a delightful romp through the life of a carefree folk singer if the listener ignores the heart-wrenching lyrics. Parr's writing style isn't forced. Before writing his own music he would write stories. Eventually, those stories would get whittled down to create the bones of something he could set to chords.
"It doesn't start with either words or music, it starts with this kind of foggy vision story thing that I can kind of play though to the end and then find the song in there somewhere," he explains. "So it's hard because I never took any lessons, didn't get any advice about how to do it, I just follow whatever impulse that I find in myself to do it, and if I try to do it, it doesn't work at all."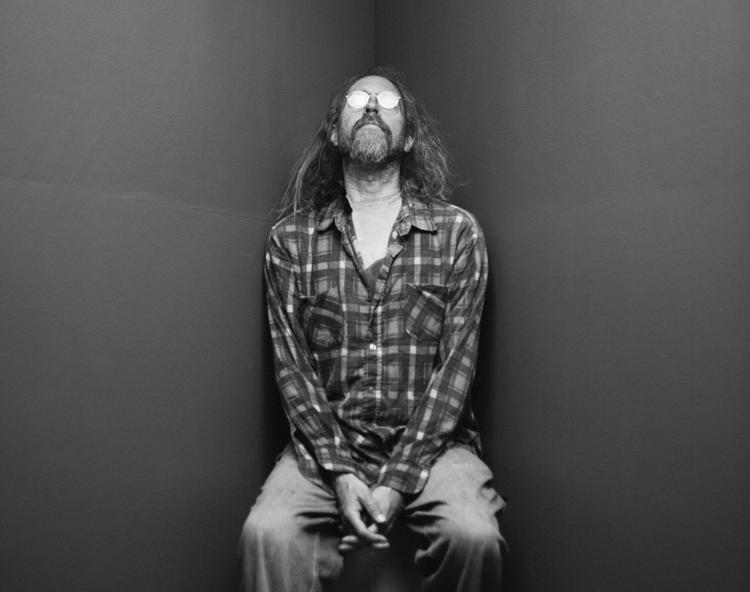 "Sometimes I'm alright," he sings in the song by the same title. "Other times it's hard to tell, like finding light in the bottom of the darkest well."
In "Peaceful Valley," Parr juxtaposes bright, twangy guitar phrases with lyrics describing a descent into the darkness of his mind that many suffering from a mental illness may be familiar with.
"Well I signed a lease on a place out near the bus stop but then, you know, I never left there again," it begins. "I got three TVs and a bunch of coffee pots, there just ain't no reason for me to go outside anymore."
His resonator guitar sings and the notes come in and out of focus as he moves along the frets with a slide, creating a deceivingly upbeat tune.
The accompanying music video, made by University of Wisconsin-Stout animation student Jake Huffcutt, provides a straight-forward visualization of the lyrics that delve deeper and deeper into Parr's reclusive tendencies. A sink piles higher and higher with dirty dishes, neglected bills cover the dining table and bugs crawl around on the walls while he hides in bed, insisting that everything's just fine and he doesn't need any help, thank you very much.
"I showed it to my 10-year-old daughter and she watched it like 10 times in a row, laughing the whole time, and she said to me, 'That's you—that's exactly what you're like, that's what you look like, that's what you act like,'" he says.
The song went through several iterations before coming to rest in its current ragtime state, the result of a happy accident, Parr says.
"[It] was gonna be really sad and have this guy who walls himself up in his house and hoards all of his garbage, and eventually just suffocates to death in there 'cause he can't get out even if he wanted to," he says. "It was gonna be sad and horrible, and it was too sad and too horrible, the music was sad and slow, and I thought, 'I don't even like this, and I if I don't like it I can't make anybody else listen to it, that's terrible.'"
And there's something to be said for making something that's too sad for you to enjoy. Art, music and other creative outlets are meant to be cathartic, a way of finding meaning and common ground with strangers through shared misfortunes or celebrations, not just a shout into the void in a desperate plea for any sort of attention.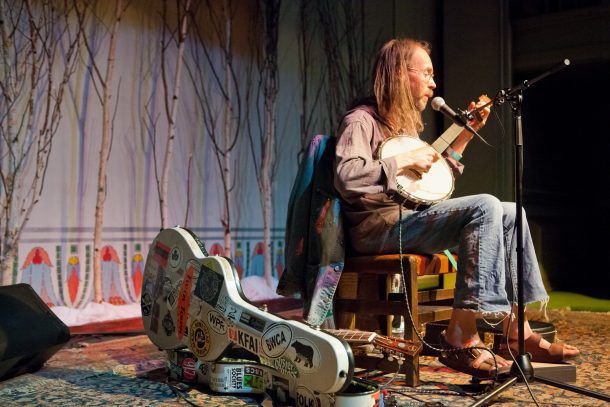 "There's been a really supportive community that has offered a lot of kindness to me since I've said something about it and I don't regret for a second saying it out loud because it feels better," Parr says. "It didn't help the depression, but I didn't expect it to. It just helped with not feeling like I was quite so alone in the world."
In the process of recording Dog, Parr went back and forth between wanting to do it all on his own and inviting friends to play on the record. Some tracks feature just him and his guitar or banjo, and others give a full band experience with the help of other musicians with whom he's collaborated.
The second to last song on the album, "Another Dog" was his favorite to record.  It starts off with just Parr and his guitar as he sings about a dog chasing cars and chickens, and the owner sets out to track him down, but "he's running because no one at home wants to be part of his pack."
At the halfway mark more instruments join in, creating a cacophony of sound that could become too much but doesn't.
"We only recorded it once and that's the tape that we used," Parr says.
While listening to the two-minute improvised jam session, it's easy to imagine him and his friends looking at each other with smiles on their faces as each piece comes together organically, something working out without struggle for once, before finally slowing down to a few strummed guitar chords fading away into the air.
"In the midst of—for me anyway—kind of a stressful and frightening time in the political world, I do think that one positive thing is we're talking about stuff that people didn't talk about before," he says. "Even though it's pretty hard stuff, it's good to start getting it out there because that's the way that things start to change, you know?"
Charlie Parr will be playing at Firecreek Coffee Co., 22 Historic Route 66, on Sunday, Dec. 3. Tickets for the all-ages show are $10. Doors open at 7:30 p.m. with the show starting at 8 p.m. with opening performances by bon fiction and Leah Manak. Visit www.charlieparr.com to learn more and listen to Dog.