Songs about drowning sorrows in whiskey? Check. Scorned lovers? Check. Death? Check. While country singer-songwriter Sunny Sweeney is no stranger to the tropes of the genre, she also isn't afraid to use her platform to get personal.
Her most recent album, 2017's Trophy, features songs following a thread of topics ranging from wanting to grow old with her second husband and regretting they didn't find each other sooner to her desire to start a family. The latter, "Bottle by My Bed," almost didn't see the light of day.
"I didn't think anybody would get it, to be honest," Sweeney says. "If somebody relates to a song you wrote that's kind of why you do that from the beginning."
Think of the touching song as a testament to the power music has to bring strangers together. Sweeney has had fans regularly telling her how it affected them and made them feel less alone. In it she bares her soul, her sweet Texas twang flowing effortlessly into her singing voice.
"I only call my husband baby 'cause I love the word/ Never wanted something so bad that it hurts/ Even give up these damned ol' cigarettes/ If I could have a bottle by my bed," she sings in the chorus of "Bottle by My Bed," but "right now our mortgage is the only thing that's due."
Sweeney co-wrote the song with fellow country star Lori McKenna, and also regularly collaborates with Buddy Owens, Monty Holmes and Jay Clementi, inviting other creative minds into her studio to come up with catchy and poignant lyrics.
"I've written with them for years," she says. "It was a scheduled writing appointment that we had [where we came up with 'Bottle by My Bed'], and you never know what you're going to get at those appointments. I do write with Buddy quite a bit actually. He's a good friend of mine and a good writer, so we just have an easy time making songs together."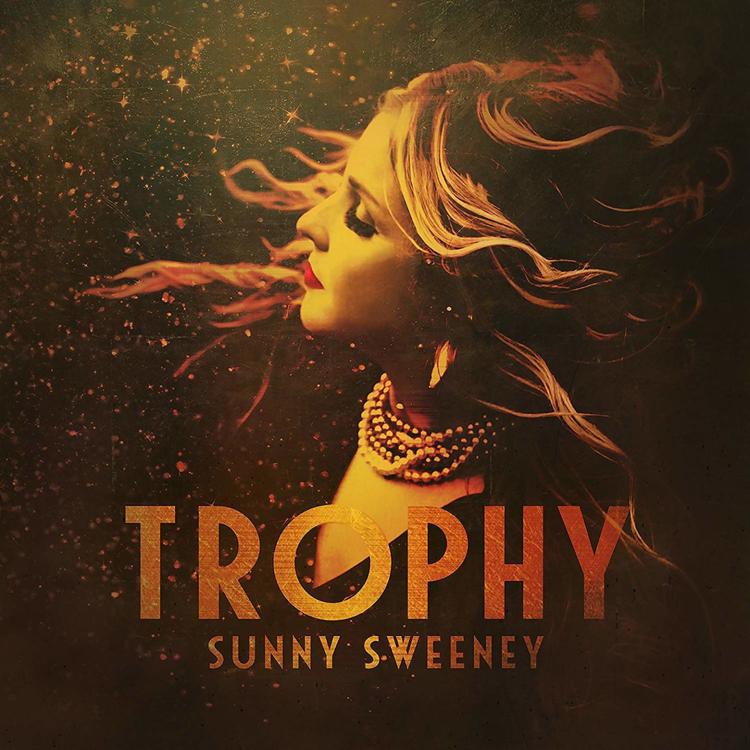 Many of the songs that make up Trophy have the female touch as Sweeney has embraced co-writing with other talented lyricists like Caitlyn Smith and Heather Morgan. The result is an album full of empowering songs that embrace the intricacies of life.
In the upbeat fan favorite "Better Bad Idea," co-written with Galen Griffin and Jason Lee Owens Jr., Sweeney is out to have a good time, consequences be damned. She sings, "In the corner of this black heart/ A full deck of wild cards/ Tell me, are you scared to make a bet?/ Are you in or are you out/ With all the sins I'm thinking about?/ Or do you have a better bad idea?"
Of course, Sweeney's signature wit shines in songs like the album's title track. Sweeney says the song is about her husband's first wife who had referred to Sweeney as a trophy wife.
"Yeah he's got a trophy now/ for putting up with you," Sweeney sings on the jazz-tinged track complete with walking bass lines and fingers snapping in time with the beat. "Just thinking out loud, but in the long run/ don't a trophy mean you think he won?"
She also includes tributes to artists she admires with covers of Brennen Leigh and Noel McKay's "Are You Still Takin' Them Pills?" and Chris Wall's "I Feel Like Hank Williams Tonight."
This Friday, Sweeney will be returning to the historic Museum Club, where countless other country stars such as Willie Nelson, Wynn Stewart, Wanda Jackson and Bob Wills have graced the stage.
Sweeney and her band have had the past two years to work on the next chapter of their career and hope to get in the studio within the next month or so to record new music once they have some downtime. This week's performance will include originals, classic country and rock covers as well as a few never-before-heard songs that will be appearing on their fifth album.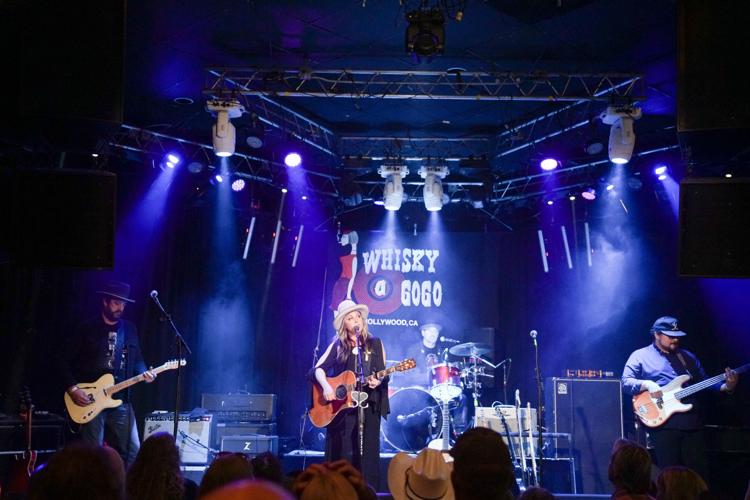 While one of the given hazards of the job is navigating the bar scene and dealing with drunk people who may be at shows, Sweeney has plenty of experience keeping them in line and says she can draw from her improv and acting background to keep them in line.
"It's not easy to do, but once you figure out how to do it, it's kind of an art in itself," she says.
Then there are the arena tours with the bright lights and captive audiences. Sweeney recently opened for Bob Seger, a series of performances in New Mexico, Texas, Louisiana and Florida where she performed for people who might not have heard her songs otherwise.
"I've played arena shows before, so it was ultimately kind of similar in that sense, but playing with a rock legend, which I've never done before, was pretty cool," she says. "Pretty freaking cool."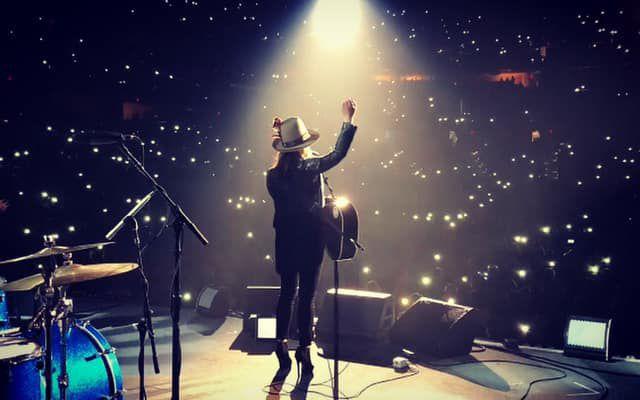 She has also opened for Garth Brooks and toured with the likes of Brad Paisley and Cody Jinks, logging long hours on the road from one city to the next. She admits the musician's life is not as glamorous as it may seem from the outside and advises those who want to make it their livelihood to go all in or not at all. It's a rough path that requires full commitment from day one, to gas station snacks and endless unfamiliar places.
"I don't think people understand that that's what goes into it, even down to my family," Sweeney says. "They know that I'm gone, but they don't know what it's like to be on tour for so long. People don't think it's that hard, but it's the hardest thing I've ever had to do in my life."
Since her debut album, Heartbreaker's Hall of Fame, was released in 2006, Sweeney has followed her passion and appreciates the opportunity to meet new people while on tour. She says she interacts with fans on social media to pass the time since it's an easy way to connect with others. At the end of the day, it's all worth it to her.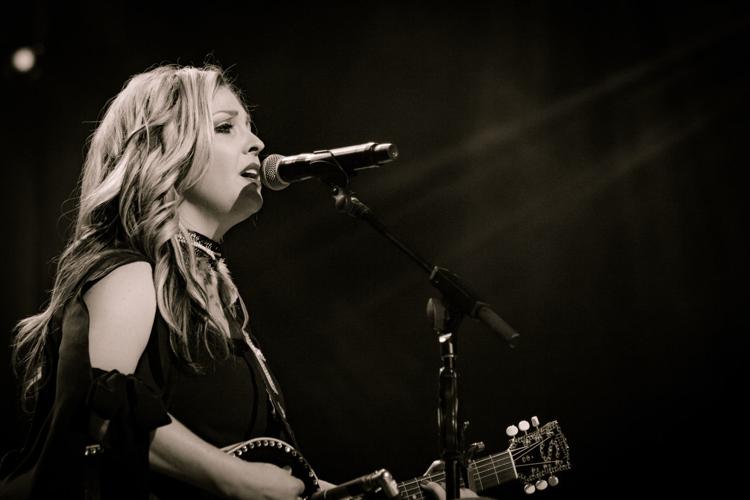 "The good outweighs the bad, or I wouldn't do it," she says.
Sunny Sweeney performs Friday, March 29, at the Museum Club, 3404 E. Route 66. Tickets are $20, and the show starts at 8 p.m. Visit www.sunnysweeney.com for more information, or follow Sweeney on Instagram and Twitter @GettinSweenered or Facebook @OfficialSunnySweeney. The Museum Club will also be giving away two tickets to Country Thunder, which will be held next month in Florence, Arizona, at the show.