There is a fifth dimension beyond that which is known to man—or woman. Or transgender people. However you identify, it's beyond that. A dimension as vast as space—if you believe space because, for some reason, there are people who don't—and as timeless as infinity. It is the middle ground between Facebook and Twitter, between overwhelming scientific evidence and Fake News, and it lies between the pit of man's/woman's/transgender people's fears and the summit of his/her/their Truthiness. This is the dimension of cofvefe. It is an area which we call 2017.
Yes, the inauguration of socialite, eccentric billionaire and reality television star Mr. Donald John Trump as 45th president of the United States of America was just the start of a fascinatingly surreal year. Potential nuclear war. Russian meddling in the U.S. election. Riots. Protests. #MeToo. The time Alabama almost elected an alleged child molester. That starving bear. Information and news about our world are fed to us daily. With so much coming to us day by day it can be hard to remember our own community, our own political-social sphere.
In Flagstaff, art thrives, controversies cause a stir, news hits hard, conversations happen, people live and community exists. So in keeping with the FlagLive tradition, our Editor's Choice Awards, while also focusing on national news and events, focuses on you: the readers of FlagLive and the people of Flagstaff. Awards might not be the best word. Rather, think of these as shout-outs, recognitions and thoughtful observations. As with last year, we can't capture it all, and our list is far from complete. We hope you take this list and the upcoming year with humor and in good stride. Thanks for reading!
FOOD & DRINK:
Best Bar For Meeting New Dog Friends: Dark Sky Brewing
Best New Restaurant That's Been a Long Time Coming: Lotus Lounge
Best Coffee with a Side of Conversation: Wheely's
Best Vegan Pizza and Mac and Cheese: The Pizza Patio
Brunch Spot That Reminds You of Your Hoarder Grandmother in the Best Way Possible: The Toasted Owl
Best Local Beer: The last one you drank
Best Place to Meet Someone on Their Way to the Grand Canyon: Nomads Global Lounge
Best Excuse to Day Drink: Made in the Shade Beer Tasting Festival
Best Expansion That Happened Overnight: SoSoBa minus the Commerce (RIP)
Best Chef to Win a Home-Cooked Dinner From: Chef Flip from Criollo
Most Fun Way to Drink Mead: Drinking Horn Meadery's new tasting room offers $1 samples out of a, you guessed it, drinking horn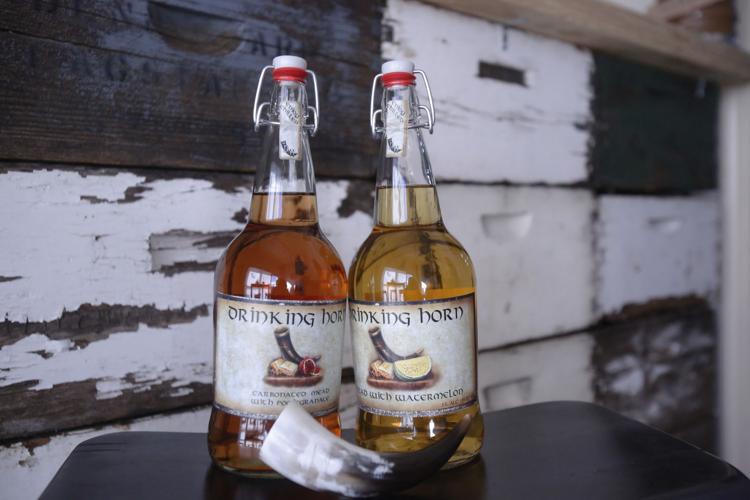 Cheesiest Return: Il Rosso's Pizzeria & Bar, now in Heritage Square next to Cuveé 928
Best Bar Where You Can Try Whiskey That's Old Enough to Drink: Uptown Pubhouse
Best Street to Find a Thai Food Restaurant: San Francisco Street
LOCAL CHARACTERS:
Best Homemade Zucchini Bread: Sally Veazey
Weatherman with the Best Excuse for Not Knowing It's Currently Snowing Outside: Lee Born, who is a "short man in a room with high windows"
Best Cashier: Kathleen at Walgreens (just try to beat her constantly sunny disposition)
Favorite Former FlagLive Staff Writer Who Moved to the Other Side of the Country (It's Not the Same Without You): Diandra Markgraf
Favorite Former FlagLive Editor Who Always Seems to be at the Monte V: Andrew Wisniewski
Best Entertainment Eye: Gean Shanks
Best Animal Rescuer: Jake Bacon
Best Musician Who Suddenly (and Inexplicably) Begins Talking With a Russian Accent: Alec Tippett
Toughest Women Who You Don't Want to Challenge to a Skating Competition: High Altitude Roller Derby
Best Mayor Who Also DJs at Arizona Roadhouse: Coral Evans
Best Flagstaff Legend Still Kickin' at 101 years old: Lucy Walkup
MUSIC:
Best Excuse to Bust Out the Black Lipstick and Fishnets: Macabre Mondays
Best Comeback That Almost Didn't Happen: The Canaries
Best Collaboration Between Businesses: Custom Sound Instruments merging with the Thomas Byers Guitar Studio
Saddest Band Departure: False North—hope Texas is everything you had imagined
Best Outlaw Country Band That Needs to Build an Online Presence: Deadman Wash
Best Nostalgia-Inducing Show: Less Than Jake
Best Show That Came to Flagstaff That You Probably Missed But Should Not Miss the Next Time: The Menzingers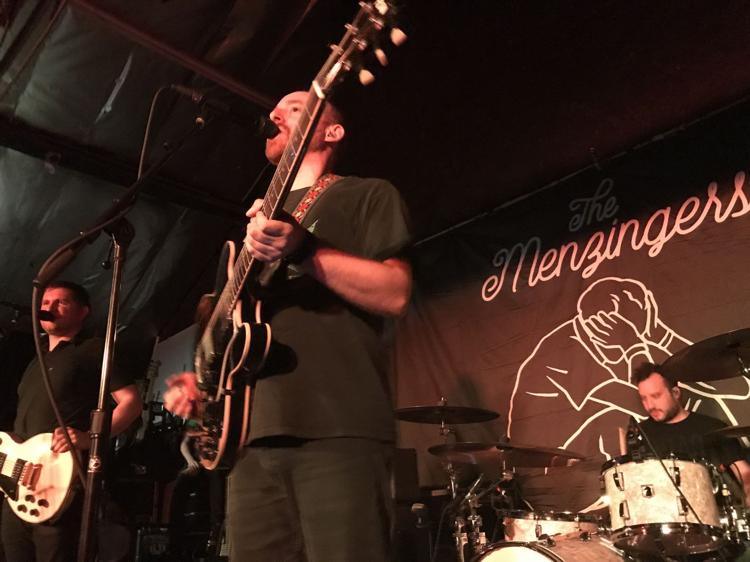 Saddest Cancelation: Moon Taxi/Jimmy Eat World (tie)
Best Time to Limbo: When Tiki Bandits are playing
Best 100-Year-Old Venue: The Orpheum Theater, which celebrated its centennial in August
Best Debut Album: The Life I Always Sing – Viola and the Brakemen
Best Show at Which to Experience a Transcendent Cavalcade of Feels: Gregory Alan Isakov
ARTS:
Best Depiction of Puppet Sex in Front of a Live Audience: Theatrikos' production of Avenue Q
Best Use of the Bank of America Building: Dark Sky Aerial's TILT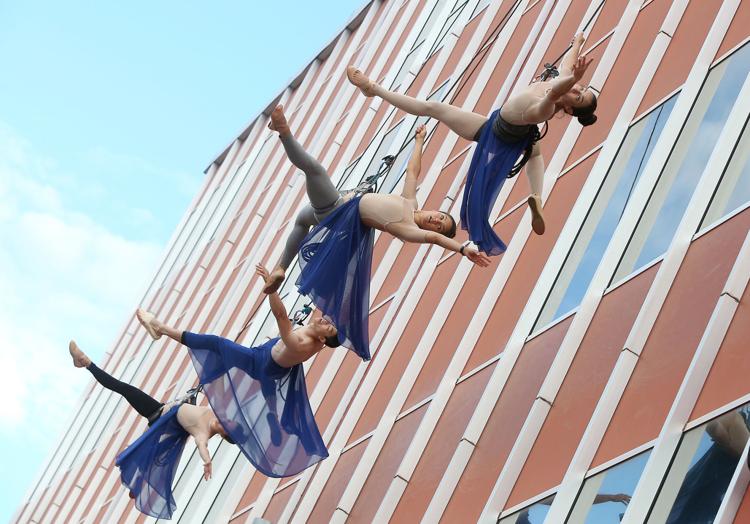 Best Monthly Event to See Someone Get Massaged with a Bag of Carrots: The Flagstaff Foundry
Best Event at Which to Debut Brand New Writing: Juniper House Reading Series
Best Example of Flagstaff's Continued Growth as a Literary Hub: Northern Arizona Book Festival
Exhibits We're Looking Forward to Next Year: Voices From the Colorado Plateau (the Kane Ranch Artist Retreat) and A Choctaw Story of Land and Love
You have free articles remaining.
Darkest Art Show: NightVisions 2017 exhibit at the Coconino Center for the Arts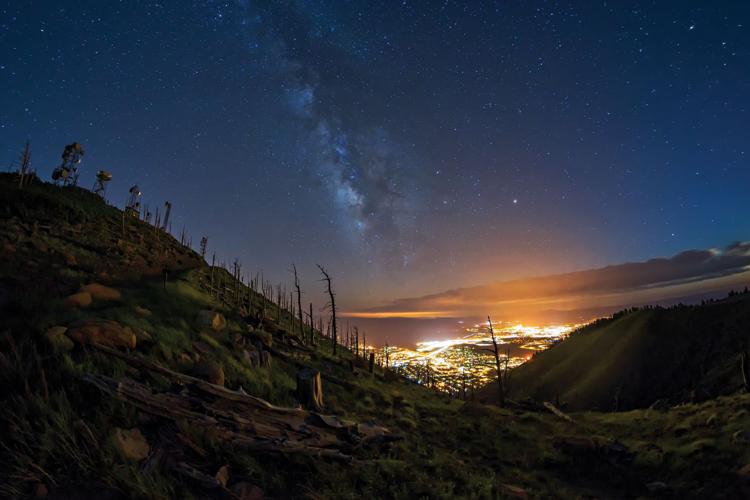 Best Exhibit That Literally Came to Life: Shawn Skabelund's piece in the Breaking the Barrier show, where mushrooms eventually emerged from the pile of manure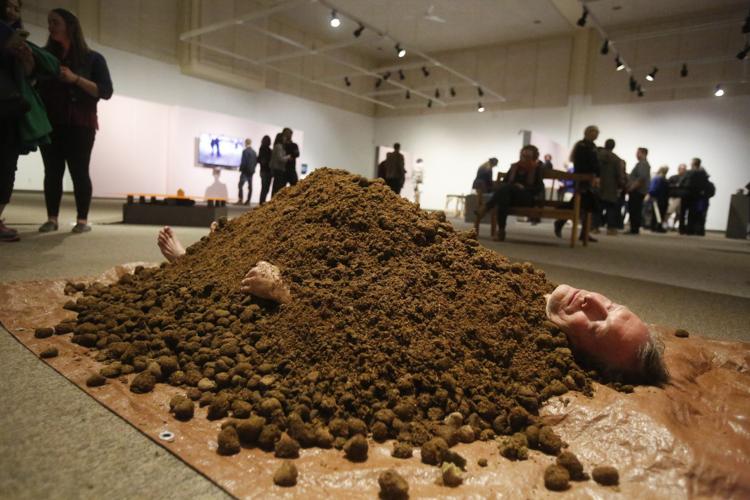 Best Event to Bring Awareness to the Colorado Plateau's History: Rumble on the Mountain 3
Friendliest Artists' Collective: Indigo Art Market
Best Festival to Find Your New Favorite Documentary: Flagstaff Mountain Film Festival
Best Visiting Artist Who Taught Us About Free Speech: Karen Fiorito
Most Unique Handmade Jewelry: Blackulna
LOCAL CULTURE & LOCAL NEWS:
Best Shop Dog: The cute boxer that guards Crystal Magic in the mornings
Worst Use of an Intersection: The mural at the intersection of Leroux and Aspen
Best Times to Avoid Driving Anywhere Around Town: NAU move-in weekend/graduation weekend (tie)
Best Place to go to be Reminded of Scottsdale: Aspen Place at the Sawmill
Best Theater for Napping: The new CINE1 at Harkins Theatres (dim lighting AND reclining seats? As if it wasn't difficult enough to stay awake at the movies)
Best Use of Three Bed Sheets: 'Gentrify in Hell' banner above the HUB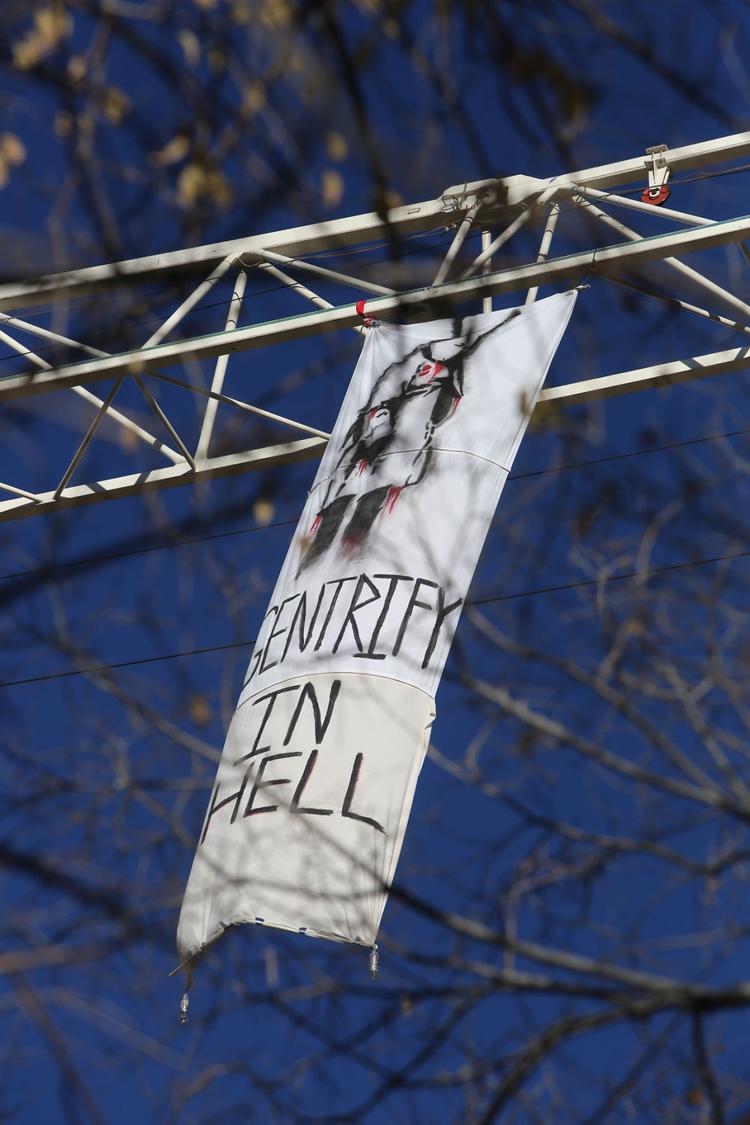 Worst Missing Element: Where is the snow? Did it even ever exist in our lives?
Most Frustrating Regular Occurrence: Wrong-way drivers downtown
Best 10 Days of the Year: Flagstaff Festival of Science
Best Place to Buy Fresh Produce and Sample Peanut Butter: Flagstaff Farmers Market
Most Controversial Window: The 'pasty vs. pasty' window at Cornish Pasty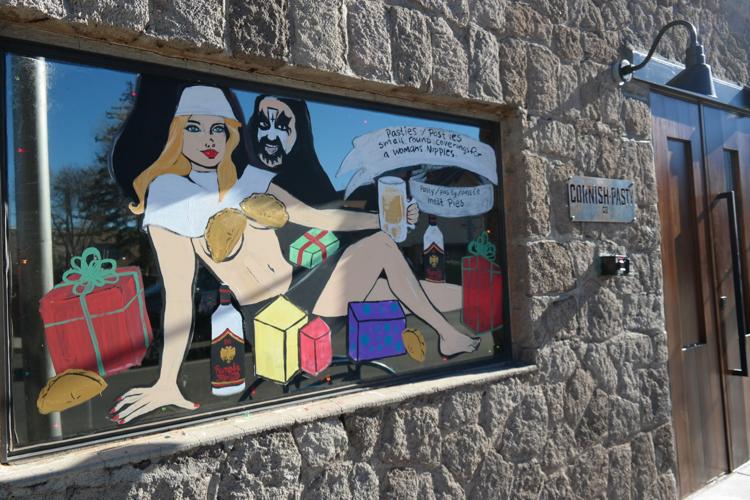 Best Festival: Flagstaff Hullabaloo
Most Touristy Thing You've Always Wanted to Try: The Alpine Pedaler
Best Place to Get a Tattoo That's Not a Tattoo Shop: The Peaks Tattoo Expo at the Monte V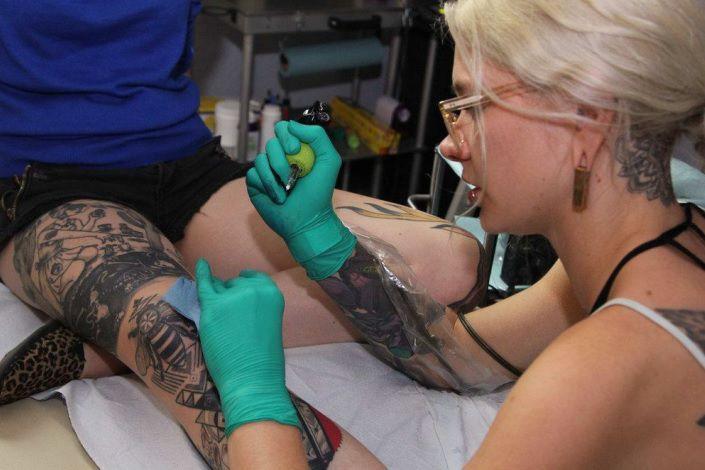 LOCAL POLICE LOG ODDITIES:
Worst House Guest + Most Understanding Girlfriend: Police reported in a September incident that an intoxicated person entered a man's house and passed out on his bed. The resident called police after the stranger vomited on his sheets. Instead of pressing charges, the resident just wanted the man out of his house. The man's girlfriend was contacted to take him home.
Worst Use of a Machete: A man reported being attacked by a stranger wielding a machete in the Walmart parking lot on Woodlands Village Boulevard in an October incident. The man called himself "Sun God" and swung the machete multiple times before the victim pepper sprayed him.
Most Expensive Gig: A musician had his guitar stolen after a Feb. 17 performance at the Green Room according to a police report filed two days later. The guitar, a 1996 Fender Stratocaster, was one of only 2,500 ever made and valued at around $2,000.
Worst Senior Prank: Officials reported graffiti at BASIS Flagstaff in an August incident. Surveillance footage showed two individuals spray painting "class of 2k18" near the entrance of the school. Officials also found a phallic symbol and marijuana plant spray painted on other parts of the school.
Best Argument For Only Having One Kid: In a May incident, two teenage brothers got into an argument about cleaning their mother's house. The younger brother grabbed a knife as the fight got more physical and threatened to stab his brother.
Fastest Burglar: In a February incident, a man stole a can of Bud Light from an 18-pack at a Circle K. As he walked out, he warned an employee, "Don't do anything stupid, I got a gun on me."
Top Reason to Tip Your Delivery Drivers: A Domino's Pizza driver reported his car stolen in August after a delivery at Flagstaff Medical Center. He told police that he had left his car running while he went inside. Surveillance footage shows a man leaving the hospital and getting into the car.
NATIONAL CULTURE & BEYOND:
Deaths That Hit Hard: Tom Petty, Mary Tyler Moore, Ralphie May, George A. Romero, Glen Campbell, Chester Bennington, Chris Cornell, Chuck Berry
Best Social Movement to End the Careers of People Who Abuse Their Power: The #MeToo movement
Best Halloween Decorations: Melania Trump's Christmas decorations
Biggest Mystery on the Twittersphere that Only "The President and a Small Group of People" Understood: What does 'covfefe' mean?
Best Reminder that the '80s were a Thing: Netflix's Stranger Things 2
Best (Worst?) Trend That Seemed to Disappear as Quickly as it Appeared: Fidget spinners
Best Conspiracy Theory That We Didn't Know People Actually Took Seriously: The Flat Earth conspiracy
Best Two Minutes of Darkness: The Great American Eclipse
Best Example That Humans Aren't the Only Ones Who Suffer from Existential Crises: The security robot that drowned itself in a fountain in DC
Most Timely Film Debut: Jordan Peele's Get Out
Fastest-Growing Trend That We Should Have Paid Attention to Several Years Ago: Bitcoin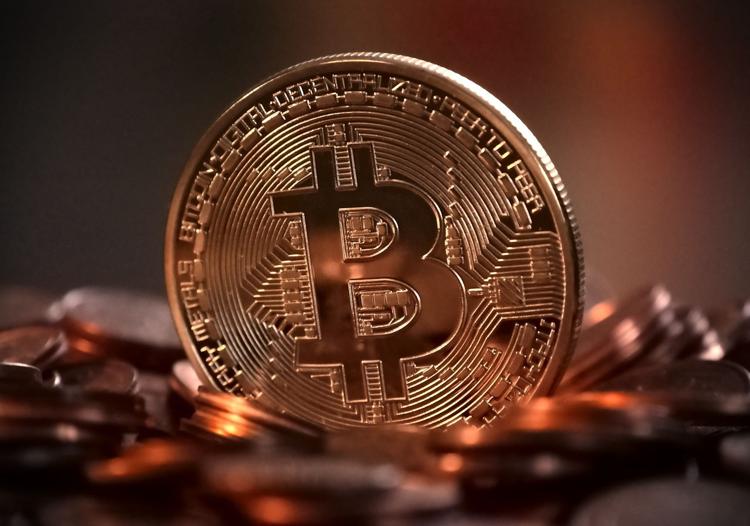 Shortest-Lived Job: Anthony Scaramucci's 5-day stint as the White House communications director
Worst Place to Hide While Avoiding Reporters: Among bushes
Most Controversial Addition to the Star Wars Universe: Porgs