Well, another year has come to a close, and with it a whole dang decade. A lot can happen in 12 months, and even more in 120. The Museum Fire, Theatrikos flooding, Air Pods (now with straps), the impeachment of Donald Trump, a very expensive banana. It's been a year of oddities, and we'd like to memorialize some of them in this year's annual Editor's Choice Awards.
Every year, Flag Live! presents a non-academic and admittedly silly way of giving thanks to our readers and honoring the town that we love so much. As with last year, we can't capture it all, and our list is far from complete. We hope you take this list and the upcoming year with humor and in good stride. Thanks for reading!
FOOD & DRINK:
Most Beneficial to the Public Collaboration: Pizzicletta's new location in Dark Sky Brewing
Best Addition to the Green Room: Dank Sammies
Best New Coffee Shop That's Not 200 Miles Away: Lux Coffee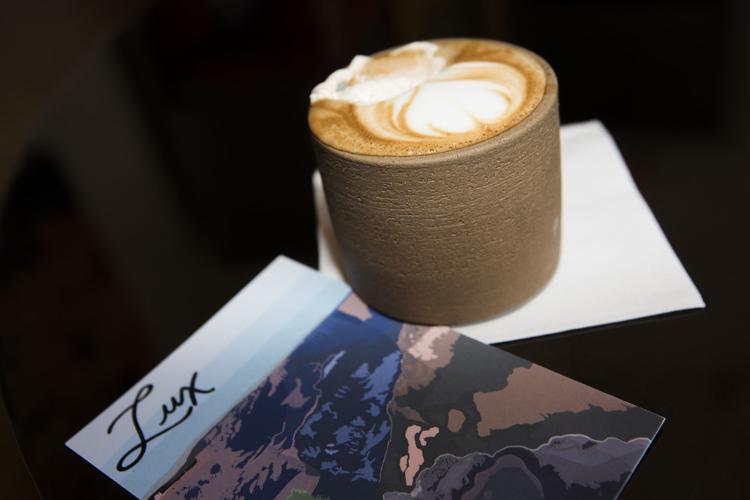 Cursed Location That Looks Like It Finally Has a Business That Will Last: Carmel's, then Gaby's Restaurant, and now Ko Ki Yo
Best Pastries Inspired by a Tragic Shakespearian Death: Ofélia Bakeshop
Worst Impending Move: The Mayor to Root Public House's old location on San Francisco
Coziest, Most Seasonal Cocktails: Rendezvous' winter drink menu
Best Food to Satisfy Those Late-Night Cravings: Aloha Hawaiian BBQ                                    
Best Breakfast Burrito: Tacos Los Altos and Los Alteños (tie)
The Restaurant Flagstaff Needed the Most: Santiago's Tamales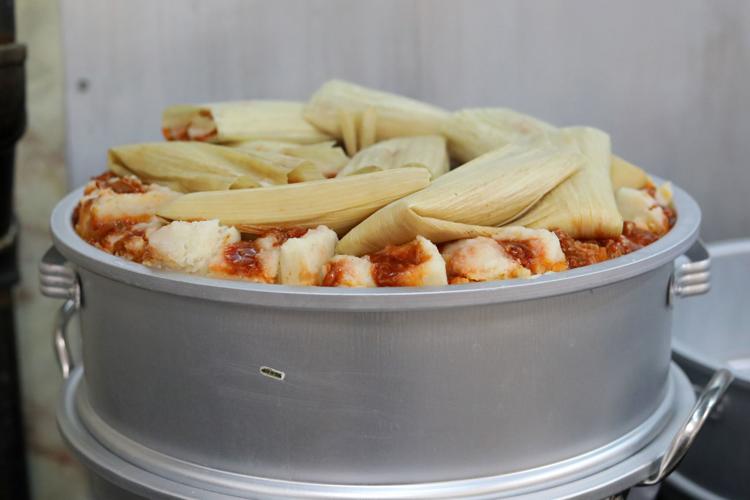 Proof That the Pizza Shops Are Taking Over: NiMarco's opening a third location on East Route 66
Best Place You've Always Wanted to go to But Probably Can't Afford: Josephine's Modern American Bistro
Best Place to Celebrate Your 100th Birthday: Basha's on Humphreys
Best Place to Grab a Coffee Away from the Hustle and Bustle: Cedar House Coffee Shop
LOCAL CHARACTERS:
Local Losses That Hit Hard: Jake Hoyungowa, Silvestre G. Garcia
Loudest and Most Lively Local Crooner: Guy who sings at the corner of San Francisco Street and Route 66
Best Source for Local Gossip and Colorful Language: George Averbeck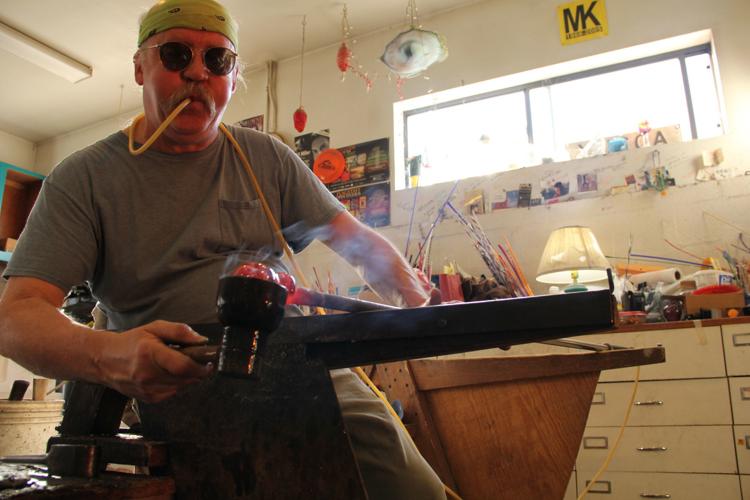 Greenest Hair, Kindest Smile, Best Tea: Cyam at Steep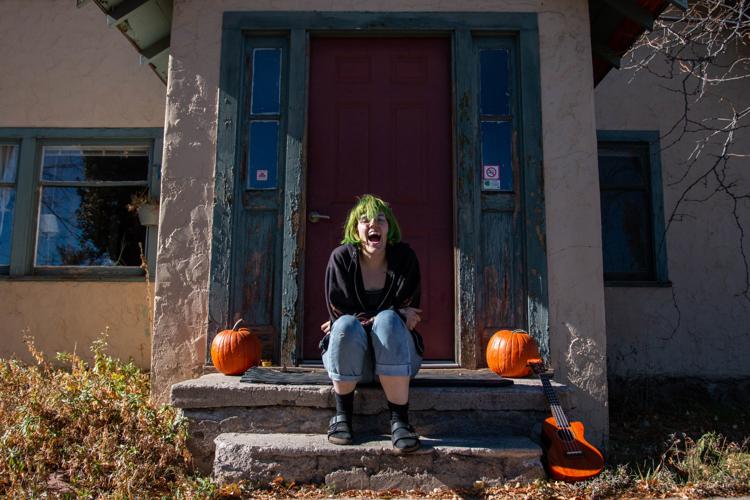 The Only Person Who's Allowed to Call You Sweetie in Public: Kathy at Walgreens
Best Punk Rock Barber: Val from Val's Workshop
Most Enthusiastic Wordsmith: Dapper Dre, you don't say, but I just may
Saddest (And Grooviest) Dance Party: The Last Payback event at the Weatherford Hotel
Coolest Avian Tricks In Town: Bird man around Heritage Square
Best Amateur Birder: Stacy Murison
Best Horror Film Director to Help Reignite Your Love of the '80s: Rene Rivas
Best Filmmaker to Highlight the Struggles of Native American NAU Students: Tinia Witherspoon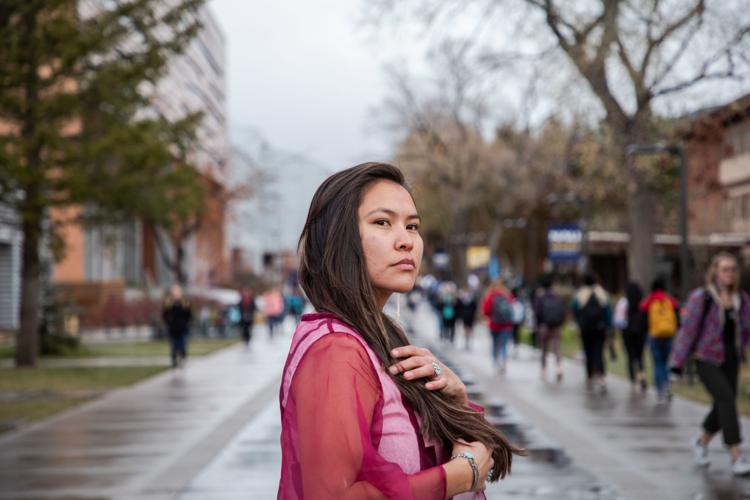 Cutest Darn Shop Dog: Fozzie at Starrlight Books
Local Historian with the Best Hat: Johnny Anaya
Best Person to Remind Us That Art is Every Where: Margarita Cruz with her The Art of column
MUSIC:
Most Heartfelt Crowd Banter: Bill Callahan at Coconino Center for the Arts
Best Evidence That Ska Punk Was Alive and Well in 2019: The Mad Caddies tearing up the Green Room
Saddest Band Departure(s): Nothing Add All, Lo-Fi Sophias
Best Show That Didn't Deserve the Technical Difficulties: Man Man with opener Rebecca Black (yes, that Rebecca Black) at the Green Room
Most Convincing Proof that Cowboy Aliens are Real: Sci-Fi Country
Best Public Meetup of Cazo's Friends: A S H E S
Best Show That Came to Flagstaff That You Definitely Missed but Should Not Miss the Next Time: Mac Sabbath with Playboy Manbaby at the Green Room
Bloodiest, Most Lethal Album Release Show: Reverend Gabe & His Priestly Duties, Happy Hour
Holiest Wave: Holy Wave at Firecreek Coffee Co.
Best Event to Make You Feel Like a Beat Poet: Harvest at Flag Brew
Best Use of the Tagging Function on Instagram to Get Flag Live!'s Attention: WinterHaven
Best Chocolate Chip Cookie Band (As In, Everybody Likes Them): Tow'rs
ARTS:
Best Excuse to Cry in Public: Theatrikos' production of A Curious Incident of the Dog in the Night-Time
Quickest Way to Travel to the Moon: Lunatique Symphonique at Firecreek Coffee Co. as part of the Lunar Legacy
Best-Looking 90-Year-Old: Museum of Northern Arizona
Best Double Feature: FlagShakes' Indecent and God of Vengeance
Weirdest Monthly Gathering of Flagstaffians: Flagstaff Foundry
Exhibits We're Looking Forward to Next Year: Parched: The Art of Water in the Southwest, Exodus Art Show, William Ambrose exhibit at CCA
You have free articles remaining.
Best Film Festival: Red Screen Film Festival
Sustainable Artist Award: Ava Miller of Velo in a Jar
Best Explosions of Color on Single Pieces of Canvas: Cazo and Sky Black
Best Use of Copious Amounts of Fake Blood (And Nods to Stephen King. And Lights): Talaina Kor's Color Study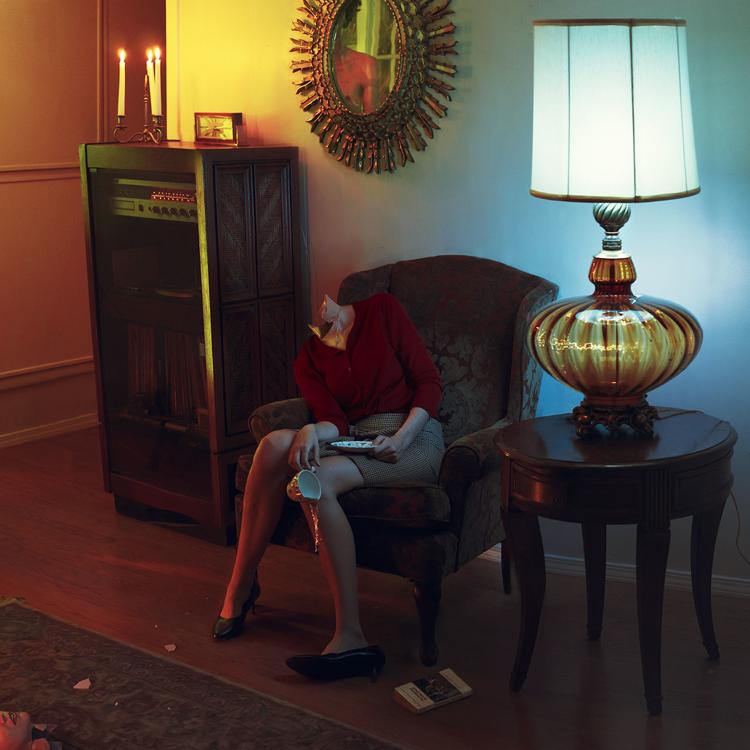 Most Politically Relevant Exhibit: Todos Dignos by Amy Martin
Best Reoccurring Show to Bring Awareness to the Importance of Recycling: The Artists' Coalition of Flagstaff's Recycled Art Exhibition
LOCAL CULTURE & LOCAL NEWS: 
Best Celebration Worth Dragging on Two Years: Lunar Legacy
Trashiest Nonprofit: Praxis Waste Solutions
Dopest Way to Roll Through Town: Bike parties
Easiest Way to Enrage a Bunch of Flagstaffians: Say you're going to remove the buffalo at Buffalo Park
Second Easiest Way to Enrage a Bunch of Flagstaffians: Sarcastically depict the Coconino County Fair using 10-cent words
Best Arizona Daily Sun Bragging Rights: Cody Bashore's snow photo published in The New York Times
Most Tragic Loss of A Public Sleeping Place/Concert Poster Billboard: The disappearance of the cubby hole/nook attached to Crystal Magic on North San Francisco Street
Most Confusing Traffic Light: The new crosswalk on Route 66 near The Standard
Sneakiest Goodbye: Galaxy Diner
When Actors Say "Get Your Feet Wet," They Don't Mean Literally: Raw sewage flooding the basement at Doris Harper-White Community Playhouse—don't worry, it's all cleaned up now
Hottest Natural Disaster to Almost Sweep You Off Your Feet And Out Of Your Home: Museum Fire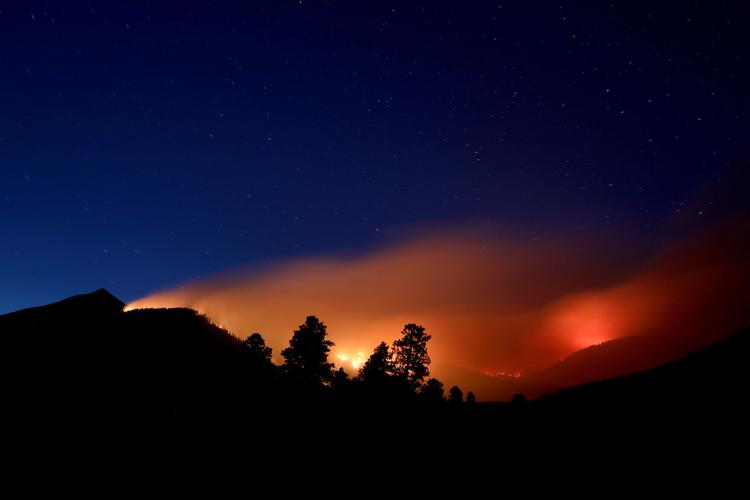 Best Hostage Situation: Ransomware at Flagstaff Unified School District
Whitest Stuff: February's record snowfall
Bittersweet Annual New Year's Tradition: First Polar Plunge without late Daily Sun editor Randy Wilson
Largest Regional Closure That We're Not Quite Sure How to Feel About: Navajo Generating Station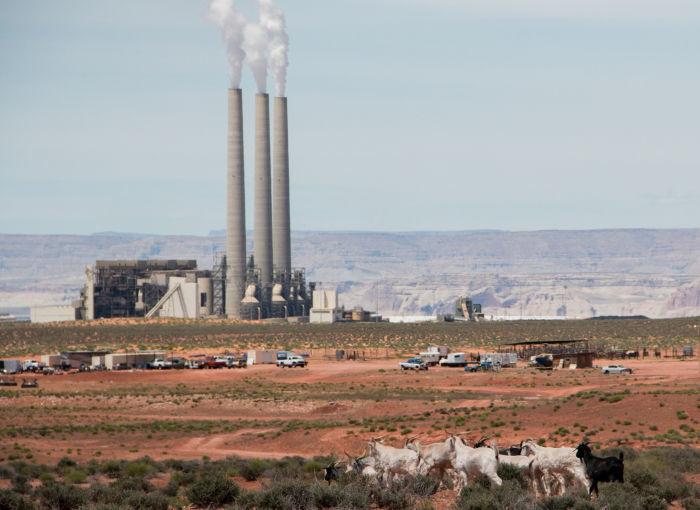 Most Questionable Sporting Event: Goldfish racing at Collins Irish Pub
Best Way to Get a Sunday Afternoon Laugh: Watching the Flag Live!/Arizona Daily Sun softball team compete at Thorpe Park during the summer recreation season
Best Faint Buttery Smelling DMV: The new Flagstaff MVD (formerly Harkins Theatres)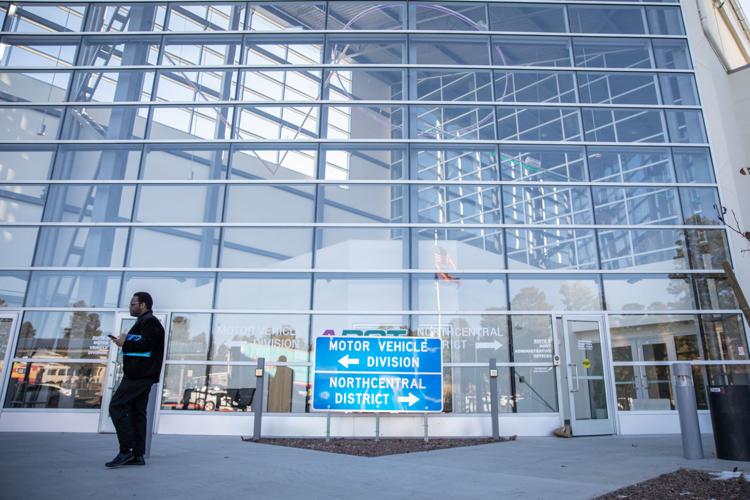 Most Reliable Aspect of Living in Flagstaff: Potholes and traffic on Milton. And people complaining about both.
Largest Cutting Board in Flagstaff: The Skate at the Station "ice" skating rink
Coldest Floor: Jay Lively Ice Skating Rink
The Place You're Most Likely to Hear A Big Lebowski Reference: Starlite Lanes
Most Disappointing (but Probably Safest) Decision: Dogs being banned from the Flagstaff Community Market
Best Place to Donate Warm Clothing and Blankets: Taala Hooghan Infoshop
Most Anticipated Art Project in Northern Arizona that Might Actually Open Before the Year 3000: James Turrell's Roden Crater
Best Way to Try to Save the Planet: Climate 2020 summit at NAU
Best Shoes: Flag High's customized Vans, which won $75,000 for its art program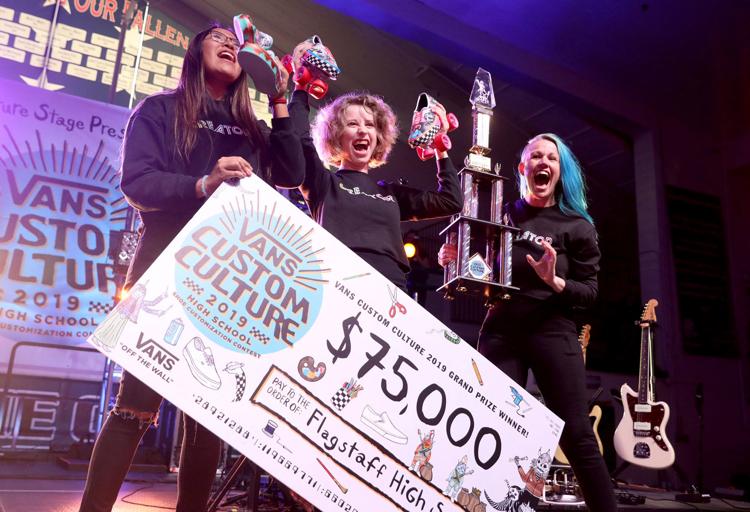 Worst Place to Go Sledding: On the shoulder of Highway 180
LOCAL POLICE LOG ODDITIES:
Worst Way to Ask for a Return: A man allegedly lit a fire in the Walmart Supercenter on East Huntington Drive in October. The store was closed for nearly a week before reopening with two-thirds blocked off from the public. 
Solid Candidate for Worst Person Ever: Officials with the Arizona Game and Fish Department offered a $3,500 award for information that might lead to the arrest of the individual, or individuals, who deliberately poured fuel into a water catchment northeast of Flagstaff in September. Evidence at the scene suggested suspects took down fencing to contaminate the catchment that provides water for wildlife when natural water sources are not available.
Smartest Thief Award: The March 28 headline really says it all: "Suspected Pizza Patio thief caught caked with flour." The suspect broke into Pizza Patio on Phoenix Street, drank a glass of wine and beer, attempted to pry a wall-mounted flat-screen TV off the wall and broke open a 50-pound bag of flour. The man was found by Flag PD in the Fry's Food and Drug parking lot, pulling on car door handles with flour coating his pants, shoes and hat.
Proof That You're Always Being Watched: A video posted on Facebook in July showed a man flick cigarette ash outside his car window on a dry, grassy area within view of the Museum Fire. The video was used as evidence to cite the man for criminal littering.
NATIONAL CULTURE & BEYOND:
Deaths That Hit Hard: Cokie Roberts, Toni Morrison, Eddie Money, Baba Ram Dass, Doris Day, Robert Forster, Peter Mayhew, Ginger Baker, Peter Tork, Peggy Lipton, Elijah Cummings, Anna Karina, John Witherspoon, Grumpy Cat
Greatest Early Christmas Present: Trump's impeachment
Best Depiction of Vampires Since Twilight: FX's What We Do in the Shadows
Best Reminder That We Are All Just Grown-Up Children: More superhero movies dominating theaters
The Movie We Most Want to Euthanize: Cats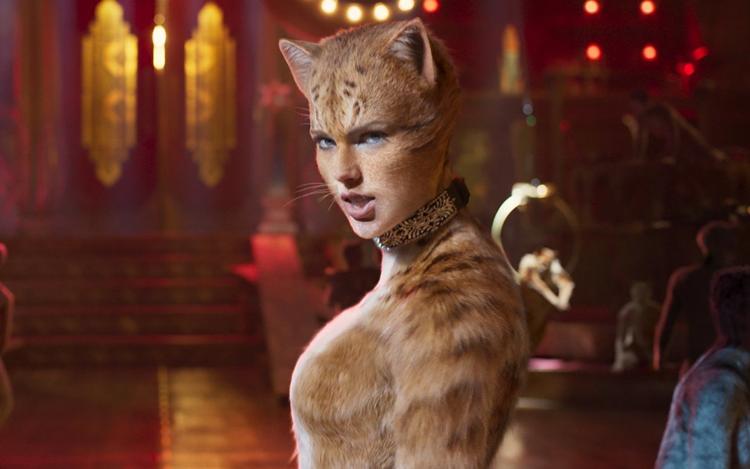 Lamest Product Placement: The Starbucks cup in the last season of Game of Thrones
Best Donald Trump Impersonator: British Prime Minister Boris Johnson
Best Reminder to Public Figures That Everything They've Ever Done Will Come to the Surface Eventually: Justin Trudeau's blackface
Worst Use of Taxpayer Dollars:  Immigration and Customs Enforcement
Most Expensive Piece of Fruit: That banana duct taped to a wall at Art Basel Miami Beach
Best Fake Suicide: Jeffrey Epstein
Best Ball Kickers: U.S. Women's soccer team