On April 22, 1970, millions in America took to streets, parks and campuses to protest the state of the planet. Some donned gas masks as a silently poignant commentary on air pollution. Protesters gave speeches on sprawl and contaminated waterways. Carried partially by the momentum of anti-Vietnam war protests and increasing alarm over urban living conditions—80 people died from air pollution in New York City alone in 1965—Earth Day was born. The Environmental Protection Agency grew out of this first Earth Day, as did the Clean Water, Clean Air and Endangered Species Acts.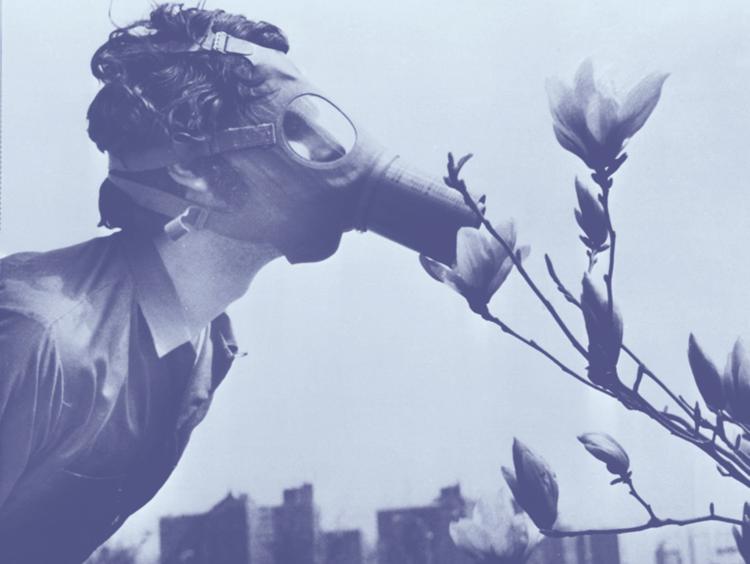 This weekend Flagstaff will celebrate almost a decade of Earth Days, coinciding with the creation of the city's Climate Action and Implementation Plan. Released by the Sustainability Section and Commission in hopes of preparing for the future wellbeing of the community, the former two are also the primary sponsors of Earth Day 2018.
This year has seen predictions from the National Atmospheric and Oceanic Administration that foresee above-average temperatures and below average rainfalls in Arizona for spring. This topped with record-low snowpack during Flagstaff's sixth-driest fall and winter, as well as ongoing crises such as uranium mining on the Navajo and Havasupai reservations continue to make the environment top-of mind.
As the City of Flagstaff sets its sights on several of these issues as well as renewable energy, it, along with Flagstaff locals, the Sustainability Section and the Sustainability Commission will focus on a day of caring for the earth.
The Sustainability Section was formed in 2007, and is behind both public policy and legislation in Flagstaff, including the Rethink Waste Plan, which was recently adopted by the city council. The Section is also in charge of climate and energy, natural areas, waste minimization, as well as overall public outreach and education.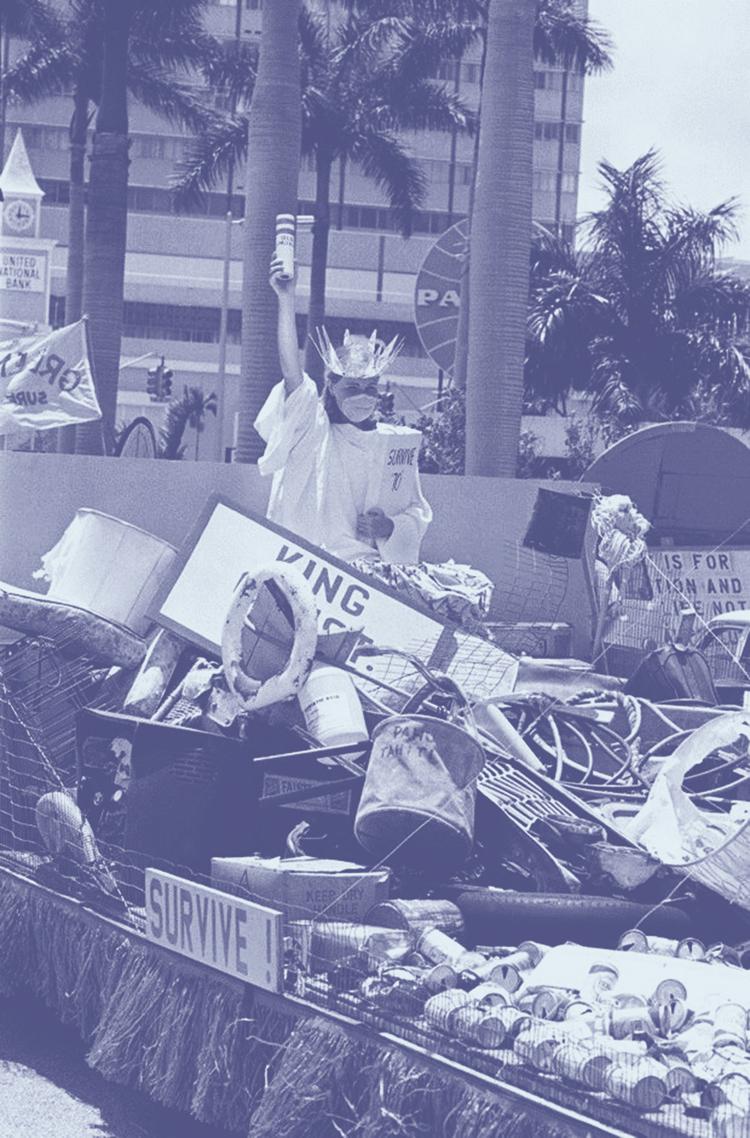 "We hope that Earth Day will empower people to walk away with tools to educate themselves on a variety of issues, whether that be waste prevention or where our designated open space areas are," says Nicole Antonopoulos, sustainability manager for the Section.
This year's Earth Day celebration, which has typically been hosted at Wheeler Park, Heritage Square or the City Hall lawn, will move to a newly renovated Bushmaster Park.
"We are eager to show [the park] off," says Maggie Twomey, volunteer and event coordinator, noting also that the location has the potential to make the event all the more accessible.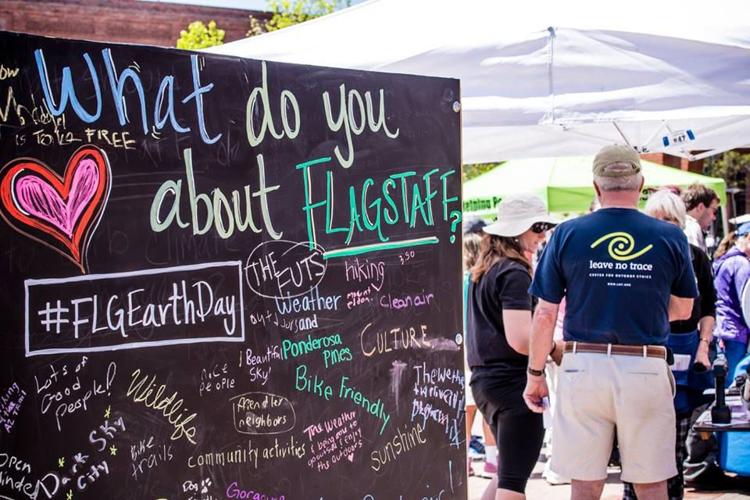 The Arboretum will be one local leader in the arena of sustainability represented this Saturday. Its purview includes monitoring 31 endangered species across the Colorado Plateau, and, like the Section, it places great importance on education and outreach.
"A lot of the plant communities (which are already rare) under our care are greatly affected by climate change," says Lynne Nemeth, director of the Arboretum.
The Arboretum's booth will have brochures on climate change and said endangered species, plus handouts about how to be a proactive steward for the environment by planting Native plants for example, Nemeth says. The Arb will also hold a mushroom-gardening workshop at 11 a.m., featuring methods of home cultivation of edible mushrooms.
According to Nemeth, The Arboretum has participated in Flagstaff's Earth Day Celebration since its first year and is among some 50 vendors this year which will be in attendance.
Others include but are not limited to Bici-Mundo, with free bike tune-ups, a Ramada dedicated to Flagstaff's Climate Action and Adaptation Plan, the Bookmobile, Latino outdoors and Friends of the Rio de Flag. Also on the list is yoga in the park, with a class at 10 a.m., backyard composting workshop with University of Arizona Coconino Cooperative Extension at noon and a tutorial on rainwater harvesting by City Water Services at 1 p.m.
Earth Day's offerings are also being expanded to include food trucks, another first for the event.
Music will play a large part, too, with local musicians Sambatuque, Tha 'Yoties and Heartwood performing hour-long sets.
"Events like Earth Day really thrill us," says Ed Kabotie, guitarist and lead vocalist of Tha 'Yoties. "Tha 'Yoties have a mission, and the mission of the band is to communicate the plight of the people and lands of the Colorado Plateau to an ever-expanding audience. So, in a sense, we're howling for the plateau."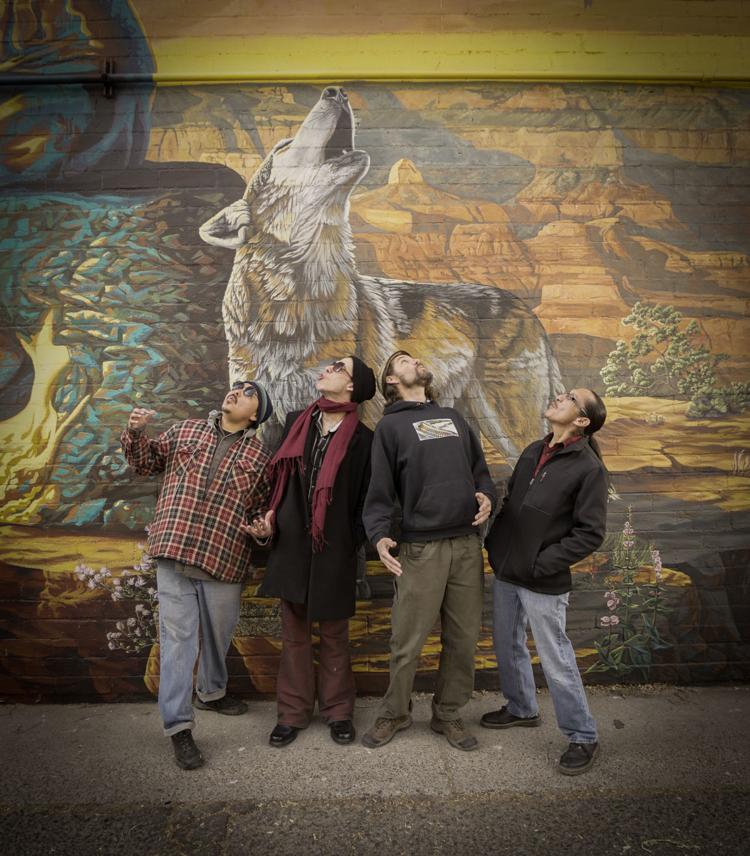 The band's songs link environmental issues to those of social justice. Tha 'Yoties' songs relay difficulties faced by indigenous people and their lands on the Colorado Plateau. The music video for the song "Funky Yotie Party" is but one example. In it, individuals, including band members Alec Tippett, Andrew Baker and Hunter Eagleman RedDay hold signs that read "Remember Black Mesa" and "Water is Life," calling attention to the strip mining operations of the Peabody Coal Company and ongoing issues of Navajo and Hopi peoples' water rights regarding the Little Colorado River.
The reggae-rock & ska band continues the tradition of a genre known for resistance and offers what Kabotie terms 'edutainment.'
"I hope that people take away joy and love for the earth and a little bit of the message we get across," he says.
Tha 'Yoties will perform at 1 p.m. just after Heartwood's set, which begins at noon and is preceded by Sambatuque at 11 a.m.
Heartwood, which released its first album last year, also focuses heavily on themes of nature, says Brianna Heisey, who plays guitar, mandolin and is one of three vocalists in the band.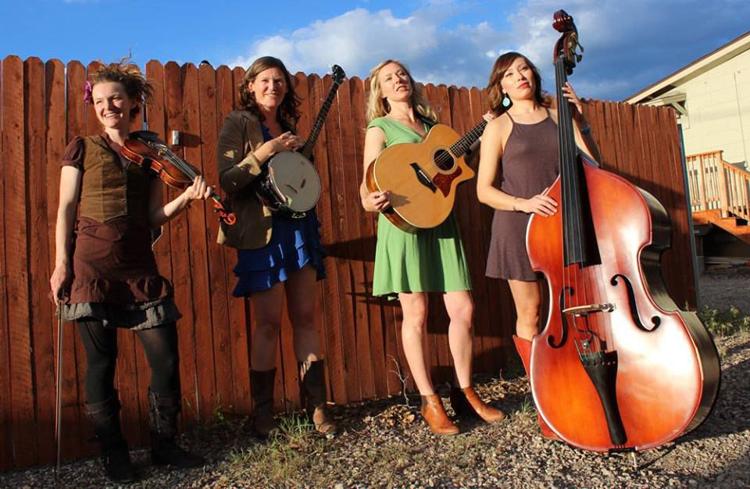 This will be the second Earth Day celebration the four-piece group will play.
"Hopefully we'll get to play it every year 'cause it's something each one of us is really connected to," Heisey says.
Earth Day at Bushmaster Park will kick off with a community cleanup. People interested in participating should meet at the Eastern end of the park at the roller skating rink between 8:30 and 8:45 a.m. From there, equipped with supplies from the Arizona Conservation Corps, teams will set off to sections of Upper Greenlaw, lower Greenlaw and Siler homes.
"We are hoping to get ten teams of ten," Twomey says. "Fingers crossed."
Last year's cleanup drew 78 people, while the event itself had a total attendance of 2,000.
This year's Earth Day celebration will be Saturday April 21, 2018 at Bushmaster Park from 11:00 am - 2:00 pm. The community cleanup will go from 9:00 a.m. until 10:30 a.m. For more details and to see a full list of workshop, times and vendors, visit the Sustainability Section's event details at www.flagstaff.az.gov/1439/Earth-Day or find the event on Facebook.