The wall. The caravan. Illegal aliens. From political pundits to the president, when we talk about immigration, it's with an air of disassociation. We talk about policies and procedures to keep hordes of migrants from swarming, spilling, infecting and infiltrating our country. The language we use elicits fear, a sense of otherness by removing the humanity of the individuals in search of something else, a better life perhaps. What's more, rarely do the individuals behind immigration have an opportunity to tell their stories in their own words.
Now on display at Firecreek Coffee Company, Todos Dignos: Voices from Our Undocumented Immigrant Community seeks to tell the stories of Flagstaff's undocumented immigrant population. With photography by Amy Martin and translations by Northern Arizona University student Vanessa Savel, Todos Dignos allows us a chance not only to learn about the lives of undocumented immigrants through their perspective, but to see how their contributions to the Flagstaff community are important yet vastly underrepresented.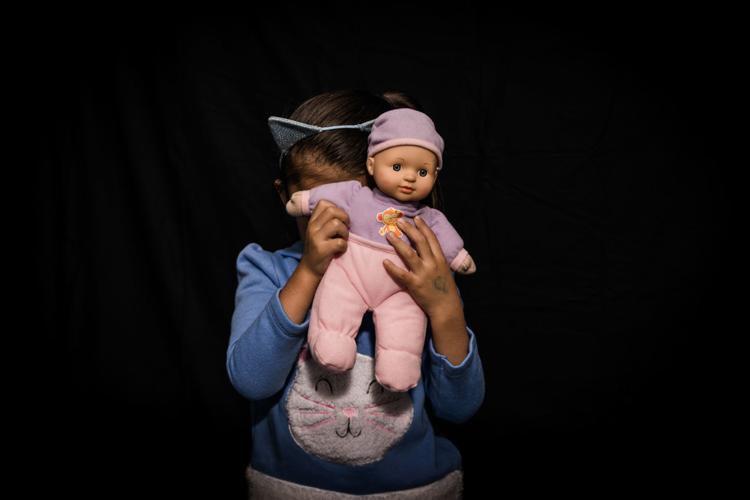 "The truth is, as I have seen it, even in our affluent mountain community, undocumented workers are providing building blocks for our economy, and they are doing it invisibly," says Martin.
She's had an affluent career using her lens to raise awareness of social and humanitarian issues affecting the U.S., particularly the Southwest. Growing up in Tucson, she's always had an interest in the human side of immigration, migrant and border issues, and last summer Martin photographed the efforts of No More Deaths, an organization that placed water for migrants crossing the border. Todos Dignos, she says, aims to confront the false narratives surrounding immigrants in our community and give a platform for individuals to share their stories.  
"Many of these workers were brought here when they were children, some have spent decades waiting in the process to have a legal standing, and most pay their taxes with no benefits in return. Many endure unfair wages, discrimination and fear of family separation," she says.
Construction workers, house cleaners, DACA students, all share their stories, fears and anxieties living under the president's anti-immigration rhetoric and policies. Beyond using immigration as one of the keystones which helped get him elected during his presidential run, Donald Trump has attempted to ban nationals of eight countries--most majority-Muslim--from entering the United States, canceled the Deferred Action for Childhood Arrivals program which provides work authorization and temporary relief from deportation to more than 600,000 undocumented immigrants brought here as children and has promised to build a wall at the U.S.-Mexico border.
Now, more than ever, Martin says, is the time to let the voices of undocumented immigrants be heard.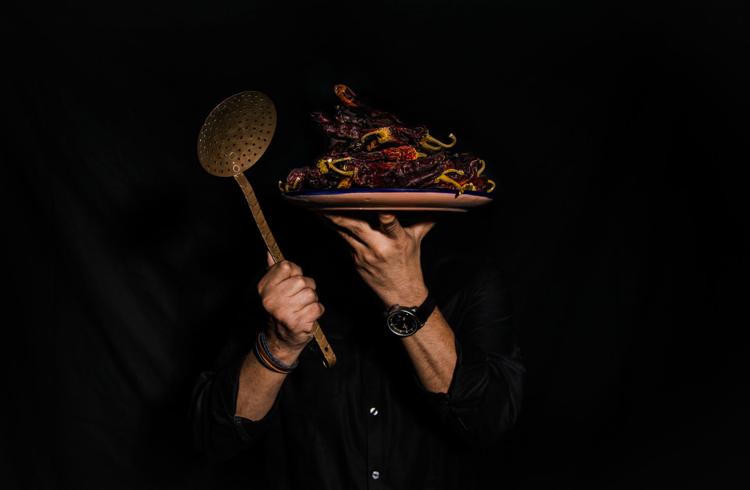 "What I feel is most important about this topic currently is that the truth is available and accessible to confront the false narratives," she says. "When the space is created for sharing perspectives and listening, we can connect to others in our community that have been marginalized and we can encourage a more informed, cohesive and kind community. Hopefully then, we can take this knowledge and understanding to the polls to change unjust policies."
In August 2018, the U.S. Immigration and Customs Enforcement agency arrested 78 immigrants in Phoenix, Yuma and Flagstaff, and currently Coconino County Sherriff Jim Driscoll works in tandem with ICE operations in Flagstaff and northern Arizona. Organizations such as Repeal Coalition Arizona oppose Driscoll's cooperation with ICE and have organized protests and events in response to the enforcement agency's continued operation in Flagstaff. One of the organization's main messages is that all human beings should be guaranteed access to education, jobs, housing, health care and other benefits even if they don't have papers.
Because of the undocumented status of the individuals photographed and interviewed for Todos Dignos, anonymity during the process was of utmost importance. For fear of discrimination, deportation or family separation, the individuals' names have been replaced with X's. Finding people comfortable with sharing their story was a challenge. Photographing those people without revealing their identity was even harder.
"The challenge was creating meaningful pathways of connection from the subject to the audience without jeopardizing the identity of the subject for fear of deportation and discrimination," Martin says. "I also wanted to make a statement on how we as a society are denying our neighbors the ability to have and share their identities here in our Flagstaff community. For me it is uncomfortable not to see the subject's face, and I hope this discomfort for the viewer can raise questions."
The people of Todos Dignos are photographed in front of a black backdrop as they hold up objects that cover their face. The subjects were asked to choose something they felt best represented their personal contributions to Flagstaff, with objects from cleaning supplies and construction tools to a guitar and a ceramic heart.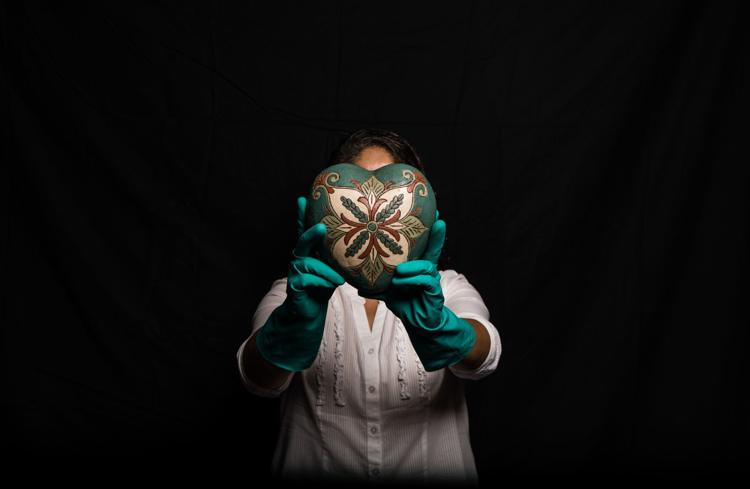 While we see their portraits and read their stories, the exhibit becomes less about policy and more about people. From paying their taxes to pride in their work, Todos Dignos highlights how normal these people are by juxtaposing them with the abnormal climate of anti-immigration thought. You get a sense of exhaustion from the subjects; the constant fight against hurtful rhetoric and fear is one they don't want to participate in. Life is hard enough, but with the added pressures and fear of discrimination and deportation, many feel at odds with an unjust system.
One subject talked about how he faced unfair treatment at work, saying in his story, "They lowered my pay and changed my hours. I was working 13-14 years as a manager in the kitchen and after I become only a cook. I put up with this situation for [two] years with less money and the things they told me. I was tired of it and I left without a dollar, nothing after 17 years. And it is because of the situation. I mean, I know if a person is legal they can file a lawsuit and can possibly ask for something, but it's like one does not have rights here without documents."
Others talked about hope for their children and pride in where they come from.
"My wish for my children is that they value what they have, and that they are good citizens and people. They should be proud of where they come from and who we are. I want them to always do what they are good at to help others."
But perhaps the most moving aspect of the exhibit is how, despite fear of family separation and deportation, despite the discrimination many of the subjects experience every day, gratitude and resilience have become embedded in the lives of these individuals.
"We as immigrants are people that are thankful for this country," says one individual. "It is an opportunity to have a better future. We came for nothing more but to work. Not to take, only to work. We want to respect this country. We are not perfect, but we want to be members of the community and help this country."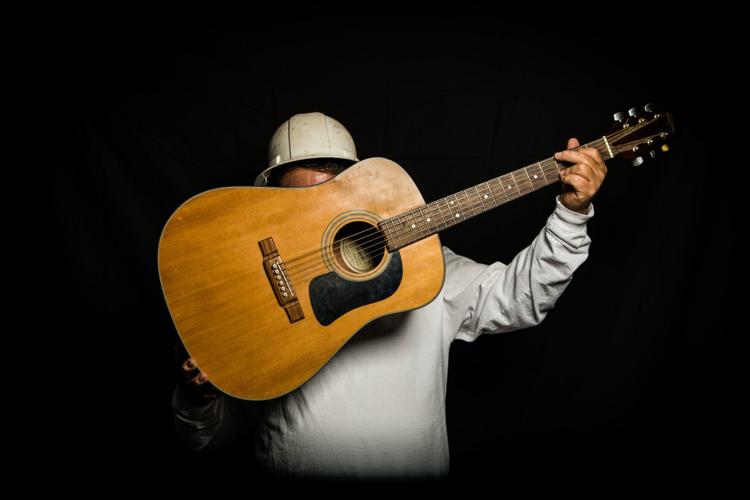 When talking about immigration policy, the conversation finds itself wrapped up in the numbers, the statistics, the metaphors and the inhuman language we use to describe an issue that has potential to affect our neighbors, friends and family. Todos Dignos bravely brings the conversation to Flagstaff, a town that seems far removed from the southern border and from any perceived effects of immigration.
"My hope and the motivation for my work is that we talk about the realities and not the rhetoric, that we as individuals and society understand that there are human beings deserving of basic human rights on the other side of immigration policy, and that there is more equity on who gets to tell their story and who doesn't," Martin says.
In helping them share their stories, we see these people not as an issue or a political tool or a vague threat against the very fabric of our nation, but as they truly are: human.
Todos Dignos: Voices From Our Undocumented Immigrant Community is on display at Firecreek Coffee Company, 22 E. Route 66. There will be a film series and panel in conjunction with the Flagstaff Mountain Film Festival on immigration and border issues at Firecreek on Feb. 17 from 11 a.m.-1 p.m. The panel will include perspectives from two DACA students, NAU professor Judith Costello and representatives from local immigration advocacy and activist organizations. For more information, visit www.flagstaffmountainfilms.org