Marveling at the process of searching, artists Jacques Cauzabon Seronde and William Ambrose observed recently that often things do come together in the end. The two are standing in what used to be a European scooter warehouse which borders the train tracks in the Plaza Vieja neighborhood. The space, now home to the Museum of Contemporary Art Flagstaff, or more specifically, MOCAF Studios, has the look of momentary disarray that is so singular to a space dedicated to making art. Ambrose is cleaning the floor—for the fourth time—of oil residue left over from the previous business; the plan is to paint it. Seronde rolls colors onto the wall behind which a recording studio plus tracking and control rooms can be found—the part that falls into musician and co-owner David Strackany's domain.
A studio, currently rented by local artist Emma Gardner, lofts out like an indoor balcony overlooking the warehouse below.
Walking through MOCAF Studios is navigating the tangible result of a vision that for Strackany and Seronde has long been theoretical in nature: A space imagined, that would functionally connect the visual and auditory and put them in close conversation with one another.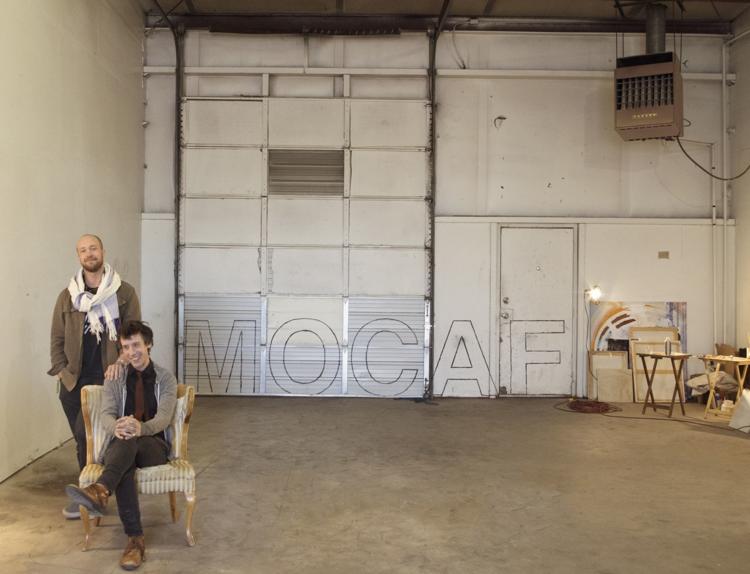 "For the last four years I've been scouring Flagstaff, looking for space. Not only for my own studio but to host a collaborative community studio space and exhibition gallery," Seronde says.  
Seronde, who was born in Flagstaff and graduated from the Museum of Fine Arts in Boston, founded MOCAF alongside Ambrose in 2013. The two have known each other for a while now; they both work in oil paint.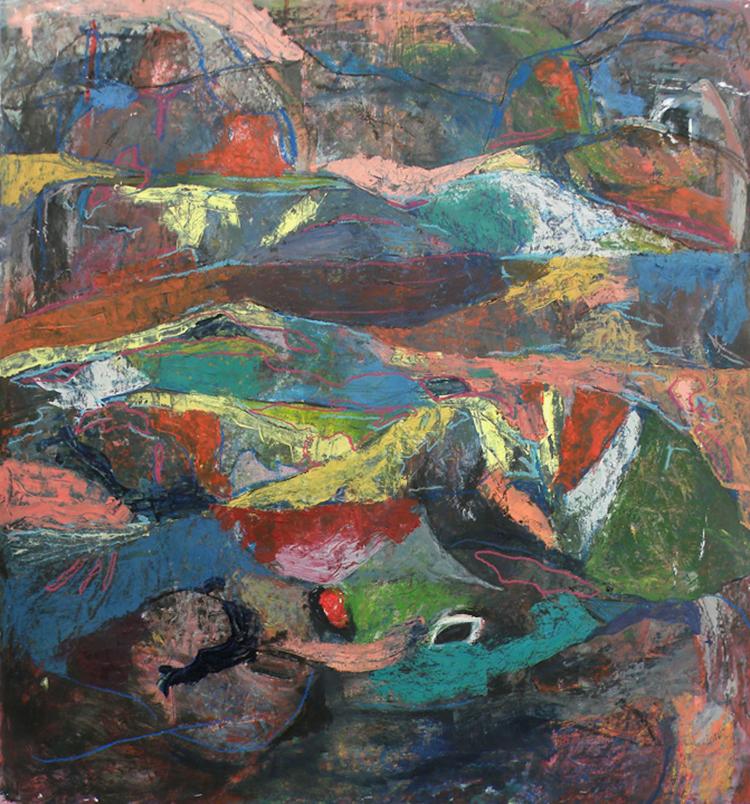 "MOCAF began over coffee one morning as Cazo and I talked about Flagstaff," Ambrose says. "It is an amazing place, exceptionally rich with artistic endeavor…but working artists were forced to hang in places not suited for a genuine reception of their work, or worse, producing great work but not showing it publicly at all. Rather than waiting for someone to give us a platform we felt was needed for everyone with a voice or a vision to share, we decided it make it ourselves."
In its previous iteration, MOCAF moved around town, nomadically, exhibiting at different venues. From Seronde's home in downtown to Head Space Southside Salon, it utilized the DIY circuit that was and still is etching its own map of the city.
Then, with Strackany and Seronde's rental of the warehouse—beginning in February—a certain permanence introduced itself into the project.
"David and I took out all of our savings and scraped together all of our quarters and signed the lease," Seronde says.
Strackany, as co-lessor of the space, represents the newest component within MOCAF Studios. The singer-songwriter, who has shared the stage with artists such as Esme Patterson and The Lumineers and currently records under the moniker PALEO, "hopped into a car right after graduating college" and, as he puts it, "more or less started perma-touring" for the greater part of the decade. His musical trajectory brought him to venues both in the United States and Europe, places that would inform projects preceding MOCAF.
"If there is a model [for MOCAF] for me, it would be work I did in Portland at a place called Information Warehouse," Strackany says. "I built artist studio spaces in it, found a record label to rent out one of the spaces and a recording studio to rent out another."
Three years ago, Strackany moved to Flagstaff, where his 5-year-old daughter's mother has roots, and began helping local bands record through the Hive. He now works at Peaks Audio and does sound around town as well as booking with the Orpheum and Flagstaff Brewing Company. It's like he's just touring Flagstaff now Strackany says, and it's brought him close to several local bands with which he already has plans within the purview of MOCAF.
"We hope to do something along the lines of Audio Tree," he says, referencing the audiovisual project that has recorded with musicians both lesser known and well established. One session is already in the offing, with band Four Cornered Room on June 3.
Ambrose, Strackany and Seronde seemingly have a gift for spotting expressive wealth in overlooked resources or corners of town, whether they're urban or rural, material or psychological, in their art as in reality. They've designated a warehouse in which a kind of macrocosm of community is already gelling. But they will be quick to tell you that the project stretches far beyond themselves.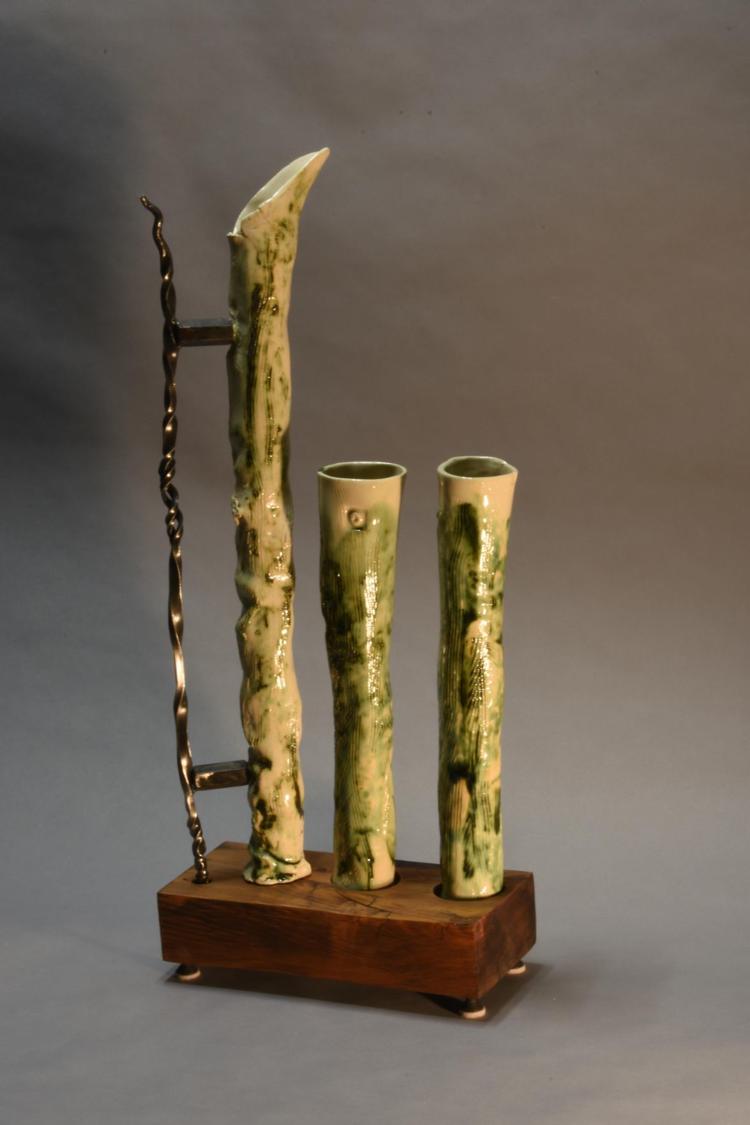 "I care deeply for this land and the people who live here and I've always made efforts to support, encourage and engage those around me in the expression of artwork," Seronde says.
The enterprise Seronde is describing is not necessarily a simple one. Many artists and non-artists alike, squeezed by relentless increases in real estate prices, see a decided lack of affordable housing, meaning too, scant exhibition and studio room.
They also face scant housing, something that is evidenced by the looming eviction of the Arrowhead Community which shares a fence with the MOCAF lot. The displacement of the families merits more than a paragraph here, something the founders of MOCAF are well aware of.
"Flagstaff has a complex and dynamic community," Seronde says. "Our job is to listen and learn and support the people, especially our closest neighbors. Reaching out and making yourselves and the space available to the needs of our diverse community."
It's easy to wax poetic about the transcendent power of art, which undoubtedly has a central spot in this conversation. And yet, as MOCAF acknowledges, art does not exist in a vacuum and for that reason, affordability and accessibility are priorities within the philosophy of the project, as is a high level of awareness to the needs of people.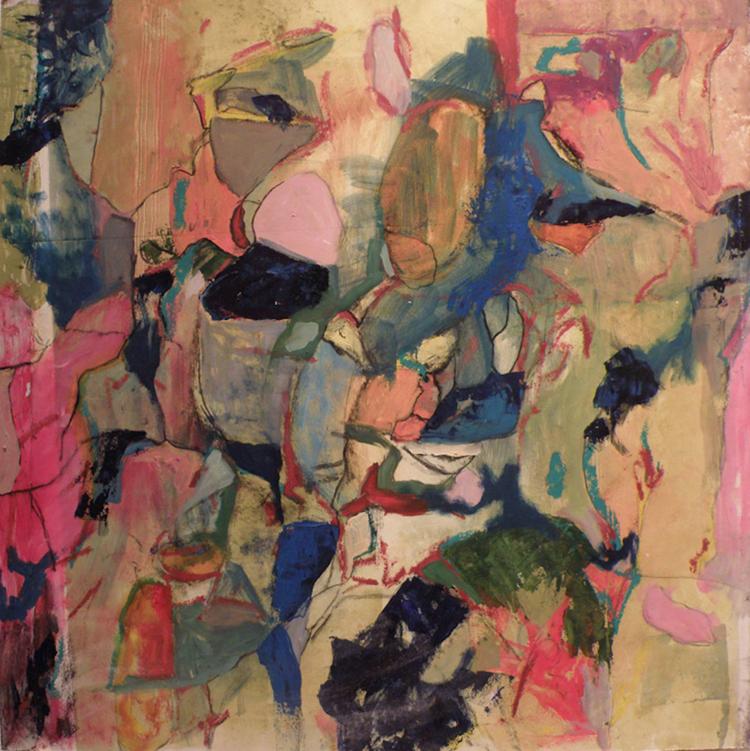 "Being able to include the recording studio and the visual arts studios and community workshop space is so exciting, but so is providing tools, space and time for the people in our community that are talented, hard-working and passionate but may not have the support they need," Seronde says.
The idea is to make both studio and recording facilities affordable. Seronde also has plans to install lockers in which to store tools or supplies for somewhere around $60 a month. And so, in many ways, MOCAF is socializing the money and the resources needed to create.
"We want to make sure that people that need a space have that resource available to them," Strackany says.
MOCAF Studios has grand plans but is trying to take it one step at a time.
"It's not the Louvre," Strackany jokes.
"But we've cleaned it up, and it looks really nice," Seronde adds.
Strackany's friend and colleague Andrew Grosse who ran Caravan Recording is moving his recording equipment from Portland to Flagstaff this coming week to dedicate himself fulltime to the music scene. Emmett White, who will be DJing the June 1 opening, donated soundproofing for the walls and Firecreek Coffee Company donated carpeting. The list goes on, demonstrating how MOCAF has been a community effort.
"What's exciting about the space is imagining what will come," Ambrose says. "The labor of patching the walls and painting, moving around lumber, building a studio, working on hands and knees is what will make the space look great, but what will make MOCAF really amazing is the life that's being brought to it."
The June 1 opening for MOCAF will take place at 555 Blackbird Roost, unit 5. The event, which begins at 4:30 and ends at 9 p.m., celebrates the works and performances of more than 30 of northern Arizona's contemporary artists from all ages, backgrounds and histories. Performances by the Cold Coffee String Quartet will be from 5-6 p.m. Other performances include solo sets by Cyam and Eric Dovigi, experimental dance arrangements by Ryan Pinto, Momentum Aerial Arts and more. For more information, visit the event page on Facebook. There will be a table with information on the Arrowhead Village evictions and as well as a way to donate to the families affected. For more information or to donate online visit: https://bit.ly/2sjOJQ9