The choice to engage with the darker side of our imagination is seemingly reserved for the likes of Edgar Allan Poe, Stephen King, Wes Craven, Jordan Peele, Bram Stoker and Anne Rice, for whom the macabre is a profession. But what about local seekers, storytellers, visual artists and historians, who too are drawn to horror? 
This week, Flagstaff Live! spoke with four locals, each connoisseurs of horror in their own right, about what compels them in their exploration of history, lore and fear.
Johnny Anaya wears many hats: father, grandfather, artist, teacher, historian and tour guide are just a handful. The title that stands out, however, running a connective thread between his many jobs and hobbies, is that of storyteller.
As Anaya delves into the haunted history of the Milligan House or the Doris Harper-White Community Playhouse on Cherry Avenue, he drops into a familiar, mesmerizing, matter-of-fact cadence only a longtime and skilled orator possesses.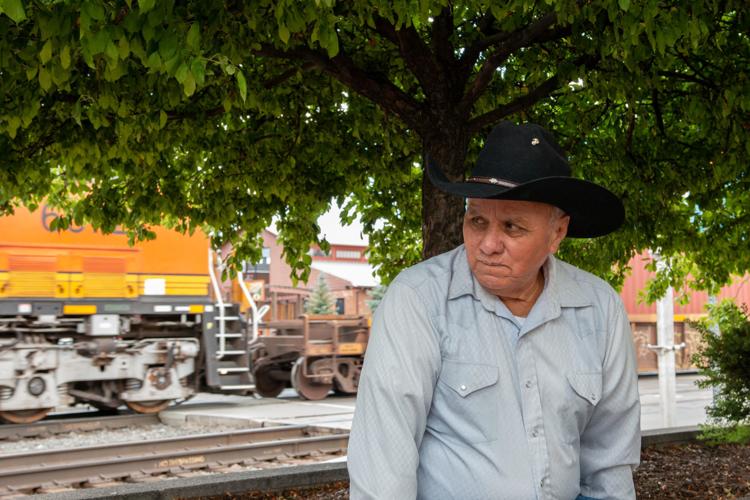 After Anaya, a third generation Flagstaffian, retired from his many decades of teaching at Killip Elementary School, he took over a series of Historic Downtown Flagstaff walking tours, including a haunted tour that covers many a familiar building, made his way onto the board of the Arizona Historical Society Pioneer Museum and focused fulltime on history, a joy and fascination he traces back to childhood. 
Anaya's deep knowledge of local history and lore is informed by a great deal of research as well as a boyhood spent in the Plaza Vieja neighborhood, where his grandfather settled and began working at the nearby sawmill after fleeing the Mexican revolution of the 1910s. It was when Anaya was young that he gathered the more frightening stories he tells his customers.
"A lot of it I heard at home or from neighbors," Anaya says. "The neighbor kids were the ones that would really scare the living daylight out of you."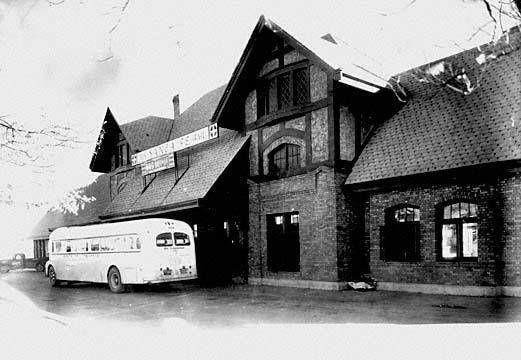 Anaya's tour begins at the Flagstaff Visitor Center, formerly the train depot, moves to Northern Arizona University's Morton Hall and Sechrist dorms then later to Thorpe Park, which was Flagstaff's main cemetery before all bodies were exhumed and moved to what is now the Citizen's Cemetery and the Calvary Cemetery. There are several other stops on the tour before it terminates at the Hotel Monte Vista.
Anaya is selective about the stories he gives away, stressing that those who are truly interested can hear all on his tours. But he does relent to telling just one. 
"The first person to ever report seeing a spirit at [the Monte Vista] was none other than John Wayne," he begins.
As the story goes, the actor heard a knock on his door one night, opened it to investigate and saw a bell hop at the end of the hall "with a little vest and striped pants," Anaya says. When Wayne asked the boy what he wanted, the latter turned, smiled and vanished into thin air.
Like Anaya, Susan Johnson collects her haunted stories from hours of research at Cline Library as well as word of mouth, most often from people who work or live at Flagstaff's spookiest haunts.
Johnson is no stranger to death, she says, and her work as a registered nurse ties into what she does at Freaky Flagstaff Foottours LLC, the company she launched about four years ago. It's not a morbid connection so much as one that piques a very human interest surrounding death and the presence or lack of any sort of beyond. 
"I'm like everybody else—I love a good ghost story," she says. "I'm a nurse, and I've been a hospice nurse, so I've dealt with my share of death. It's not the same exactly, but it's all kind of this idea of wanting to know the afterlife and do spirits stay around and, if so, what are they doing?"
Johnson became fascinated by local hauntings by way of her travels, during which she found that the ghost tours were the ones with the most "flavor," she says. Having lived in Flagstaff for 30 years, she had a fairly good handle on its history, with a little brushing up to do when it came to its darker past. 
From her research sprung well-documented stories, some based on legends passed from person to person, others the result of very real tragedies: murders or fires whose victims stayed behind, wandering, making themselves known to locals.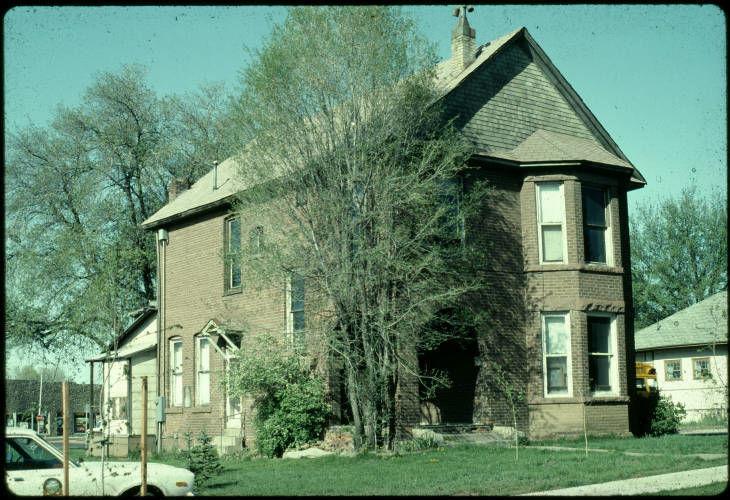 Residents on Leroux Street, for example, have long reported "really weird things," Johnson says, near the sight of the Walkup murders. Marie Green Walkup, the wife of a county supervisor and prominent Flagstaff citizen, murdered their four children in the summer of 1937. She then drove to the country club, located near Schultz Pass at the time, and shot herself.
You have free articles remaining.
But the building Johnson's found to be most storied is the Flagstaff City-Coconino County Public Library, formerly the site of Emerson School, Flagstaff's elementary school from 1896 to the 1990s. Library workers past and present report having seen many odd happenings; furniture moving of its own accord is just one of many examples. The creepiest sights seem to be relegated to the children's section.
All of Flagstaff has a story, whether one must suspend disbelief for the duration of a tour, or has born witness to the paranormal themselves and that, Johnson says, is what keeps her engaged.
"I enjoy listening to people. A lot of people have their own stories about why they even came on the tour and that's always fascinating to me," she says.
Ever since she was a kid, Karen Renner has looked at patterns. Originally a math major, Renner, an associate professor at Northern Arizona University and former writer-in-residence at the Flagstaff Public Library, holds a Ph.D. in English with a specialization in 19th century American literature. Her academic work, however, focuses on the horror genre, writing articles on themes and motifs such as the appeal of the apocalypse, evil children in film and literature, serial killers and more, all the while attempting to recognize the patterns in horror narratives and analyze their cultural significance.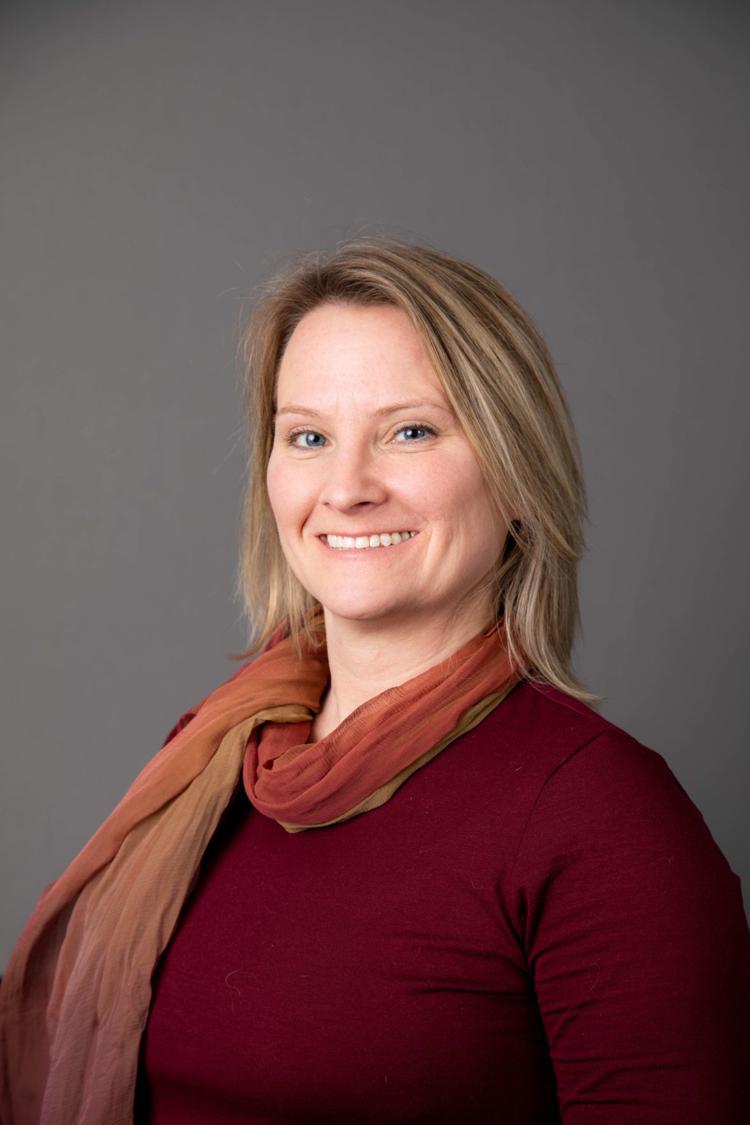 "I think one of the reasons that horror attracts people is because there's an element of solving something or solving a mystery or interpreting it," Renner says. "I think most horror has a symbolic or allegorical aspect to it that people like to interpret."
Renner talks about a new wave of cognitive horror films referred to as "prestige horror," movies such as The Witch, It Follows or Get Out, which downplay the "monster" and leave more room for socio-political ideas, movies with scares and a clear message. 
"Horror movies are very moral and psychological, like if the supernatural enters your world, there's something wrong with what you've done. I find that a lot of the protagonists in horror movies are trying to deny something or forget something or repress something, and that's always bad. Until they face the horror, they're always going to be haunted by it," Renner says.
While working as the writer-in-residence at the library, Renner put together a local legends presentation, which put her in touch with Johnson of Freaky Flagstaff Foottours. Together, they've been working on a book, Haunted Flagstaff, detailing Flagstaff's haunted history, some of which includes ghost and figure sightings at the Hotel Monte Vista and the Weatherford. While Johnson gives the history and ghost stories, Renner seeks out the patterns, seeing if stories here in Flagstaff resemble other locations. Stories about a lady in white, a woman in red and a "long-time guest" all have their place in haunted Flagstaff, but are also found in Texas, New Mexico and more. The story of the rejected student is a common trope among college campuses, and NAU is home to a ghost named Kathy, who supposedly hanged herself after she was rejected from the university.
Next year, Renner will teach NAU's first course on Stephen King.
Rene Rivas' office at his production company, Rene Rivas Productions LLC, is packed wall-to-wall with horror movie memorabilia: a couple Friday the 13th posters, Halloween one sheets, a Jaws poster, a signed photo of Wes Craven, framed vintage Fangoria magazines and more. The 34-year-old writer/director wouldn't necessarily say horror is his focus—he also shoots weddings, events and music videos—but he's "always loved it and always gravitated toward it," he admits.
"Even going back to a young age, horror films just struck me in such a profound way," Rivas says. "I've never had a visceral reaction to comedy or action. [With horror, my] heart is racing, I have clammy hands, I'm afraid of the window or of what's under the bed. It's just always sort of struck me in a visceral way as a little kid."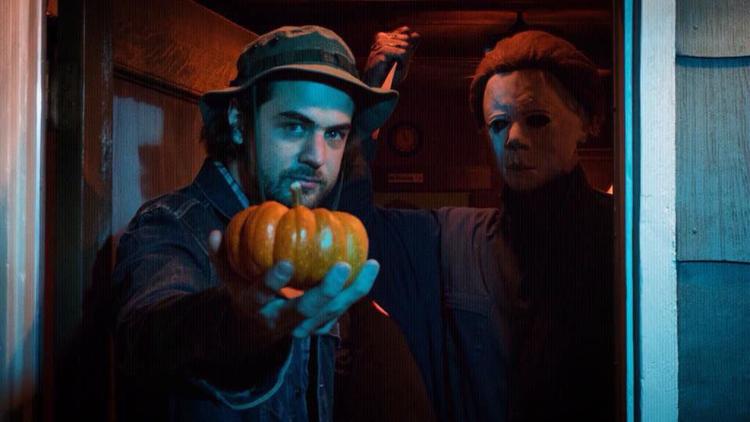 Rivas' collaborations with Bryan Goff have included zombie westerns, sci-fi noirs and a short fan film based on characters from John Carpenter's 1978 classic Halloween called The Spirit of Haddonfield. He's even a producer and director of photography on a new fan film, Dylan's New Nightmare, an unofficial sequel to New Nightmare of the Nightmare on Elm Street franchise.
"I am a fan of contemporary current horror, but there's just a soft spot in my heart for classic horror," Rivas says. "It's almost a mechanism to bring me back to simpler times, but I kind of feel like the '80s is my favorite for horror because that's when it was the strongest."
That '80s feel carries over into his most recent short, The Tent, which Rivas describes as "if Creepshow and The Twilight Zone had a baby." The Tent recently made its world premiere at the Idaho Horror Film Festival, and on Halloween it will make its Flagstaff debut at the Orpheum Theater. Filmed locally in just under eight days, The Tent follows a young trail runner who has a strange encounter with a red tent. With striking cinematography and the slow burn of suspense, Rivas' short builds on everything he loves about the genre.
"With horror, you're either relying on blood and guts or you're on the opposite, which is suspense building," Rivas says. "It's that kind of John Carpenter-inspired feel. It's the two minutes before the terror happens that's what's important. Blood and guts don't make a horror movie good. In my eyes, the suspense is what captivates an audience."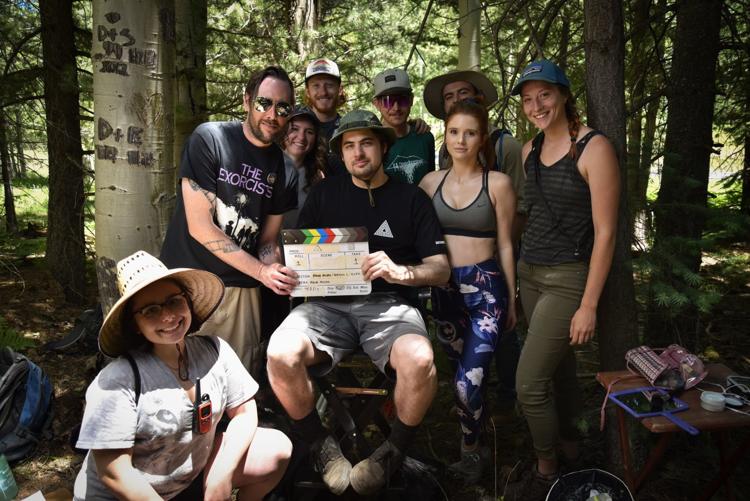 Johnny Anaya will continue his haunted tours Thursday, Oct. 31, and Friday, Nov. 1, beginning at the Flagstaff Visitor Center at 6:30 p.m. After Friday, the haunted tours are by request only. For tickets or more information, call (928) 213-2951.
Susan Johnson will be leading Freaky Flagstaff Foottours on Thursday, Oct. 31, and Friday, Nov.1, beginning at 6:30 p.m. at the corner of Aspen Ave. and Humphreys St. For tickets, call Johnson at (928) 699-1799. Dress warmly as both haunted tours involve walking to each location.
See the Flagstaff premiere of The Tent tonight at the Orpheum Theater, 15 W. Aspen Ave., ahead of its Rob Zombie Double Feature Halloween Party. 7 p.m. $5.
Be the first to know
Get local news delivered to your inbox!