"Sometimes stuff ends up in the weirdest places," Diane Dittemore says.
Dittemore is an associate curator of ethnology at the Arizona State Museum in Tucson, some 250 miles from Flagstaff. Just a few weeks ago, Dittemore was scouring the back of Sunshine Shop Tucson, a vintage and contemporary craft store. The Tucson Historic Preservation Foundation keeps its archives there, and while talking with the shop owner, Dittemore says she saw it: a hand-painted sign from the Museum of Northern Arizona with its traditional logo—an adaptation of a Hopi design on a jar by legendary Hopi potter Nampeyo—in burgundy red, golden yellow and sky blue. She knew this was something special.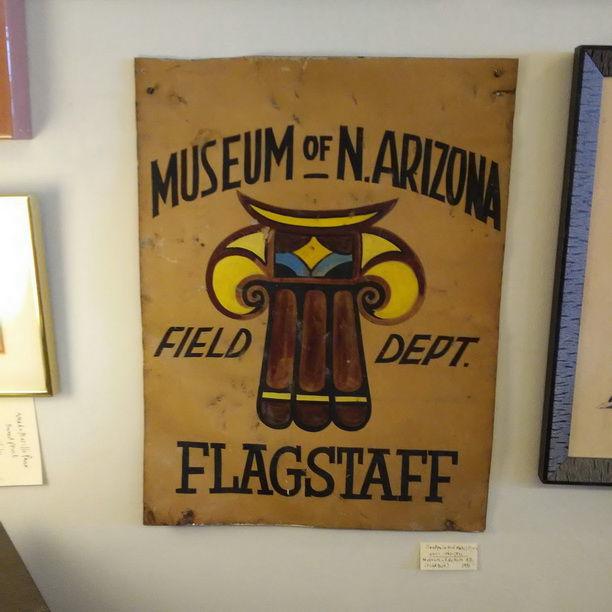 "It's just there was something about it that seemed like it would be an important archive. That's why it caught my eye," Dittemore says. "It was calling out to go home."
As the museum caps off the final months of its 90th anniversary celebration, it's as good a time as any for the sign to find its way back to Flagstaff.
Museum archivist Melissa Lawton says the sign, judging by its look and design, could date as far back as the 1930s. Of course, back then, the museum was not the Spanish Colonial-Pueblo Revival stone and wood building we see today.
THE COLTONS AND THE EARLY YEARS
Since the mid 1800s, Flagstaff has been a place of scientific study, and the construction of the transcontinental roads and railroads only invited more ranchers, laborers, scientists and researchers to mosey on up the mountain. Among the new arrivals were Harold Sellers Colton, a professor of zoology from the University of Pennsylvania, and Mary-Russell Ferrell Colton, a highly regarded artist from the Philadelphia School of Design, (later Moore College of Art and Design) who met on a backpacking expedition to the Selkirk Mountains of British Columbia in 1910. Two years later they were married, and 18 years down the road they would find themselves at the nexus of one of Flagstaff's longest-running cultural institutions: the Museum of Northern Arizona.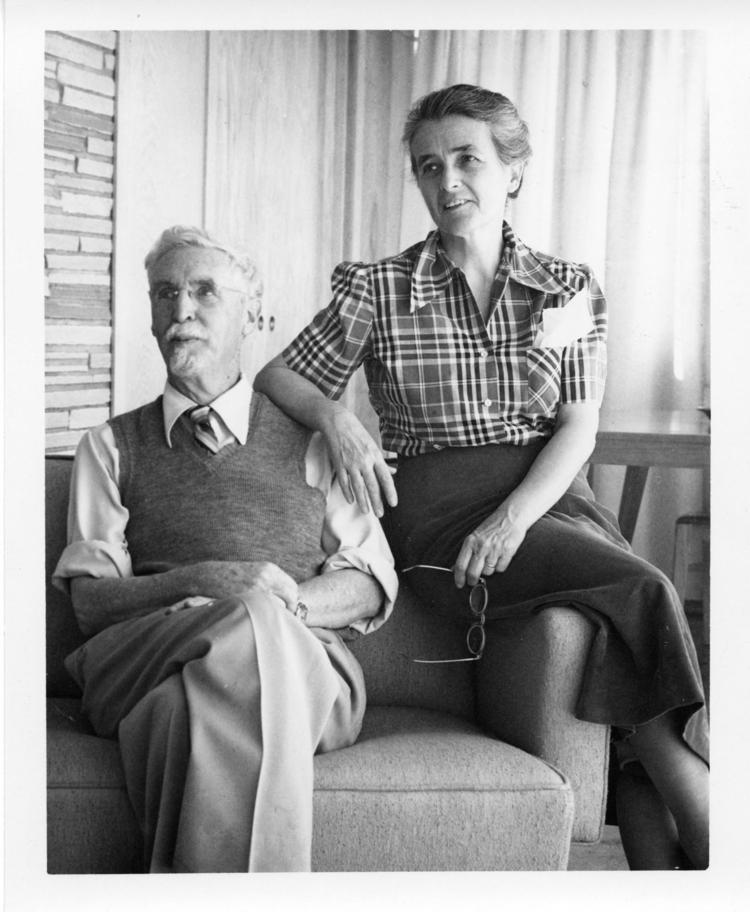 When the Coltons arrived in Flagstaff in 1926, the town had already established itself as a hub for scientific, geological and archeological study, with many researchers taking what they had found in the Southwest back to their respective eastern institutions. Rather than witness their cultural identity slip away by the boxcar load, many Flagstaff residents—only about 4,000 then—wanted to start a museum of their own. 
Talk of a local museum had already been advocated for by Fred Breen and Jesse C. Clarke. Breen helped to establish Walnut Canyon as a National Monument and Clarke worked to excavate and restore the Elden ruins in east Flagstaff. When the Coltons brought their interests in science and art, which would for 90 years become the foundation of MNA's programing and exhibitions, a museum in Flagstaff seemed that much more plausible. In 1928, the Northern Arizona Society of Science and Art was formally organized, and the Museum of Northern Arizona found a home at the Flagstaff Woman's Club with just two rooms to display its collections.
Museum historian Susan Olberding has written extensively about the Coltons and MNA's founding. For years she's been fascinated with the vanguard couple, whose tenacity and commitment to the arts and sciences still acts as an undercurrent to the museum's philosophy and mission.
"I've been very interested in the people that had this vision of what this museum could be and took steps to make it happen. I just thought [the Coltons] were way ahead of their time. Flagstaff was a little small town at the time and they just saw grander things for the region," Olberding says, noting the museum's founding brought together thinkers of all different backgrounds. "I think what was the most exciting was that all of these people from different disciplines could sit around the table and talk about ideas and they would feed off of each other and try to create exhibits that include more than just one topic. I would have loved to have sat in one of these conversations, just to see the energy."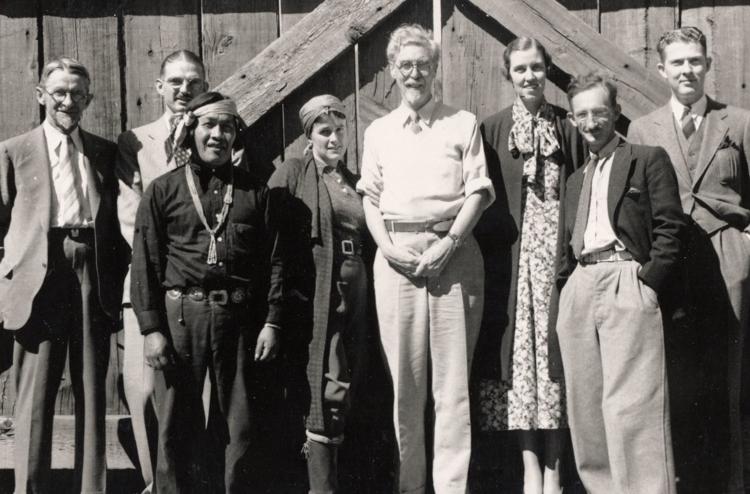 Since its beginnings, MNA has also paid close attention to its indigenous environs, something that has grown over the years. Presently, only artifacts that have the permission of tribes are displayed. Before discussion of the institution's prominent Native American consultants and curators, one must look back at its historical context. The Indian Citizenship Act, which declared Native Americans in certain states U.S. citizens, was just four years fresh when the Coltons first opened the museum. The Hopi, a tribe that has historically had some of the largest involvement in the museum since its founding, was only allowed to establish its own constitution and tribal government in 1934.
Mary-Russell, in a letter to the Coconino Sun (now the Arizona Daily Sun) in 1927, just one year before the founding of the Museum of Northern Arizona, wrote about Flagstaff's opportunity to showcase the surrounding area's "taste and vision."
"This is our 'psychological moment,'" she wrote. "Will we look far enough ahead to envision the museum as a living, growing fact in the community, not only as a place for the storage and exhibition of archaeological material, but for the encouragement of modern and Indian art, so closely linked to the ancient, and as a unique setting for the exhibition of modern paintings, whose inspiration has been drawn from the deserts and canyons and picturesque native peoples of northern Arizona?"
"During [the Coltons' first] visit and after, they developed a deep appreciation for Hopi culture and friendship," Lawton says.
You have free articles remaining.
Register for more free articles
Stay logged in to skip the surveys
This continued after the founding of the museum and was apparent in various ways, from hiring Hopi staff to developing the first heritage festival.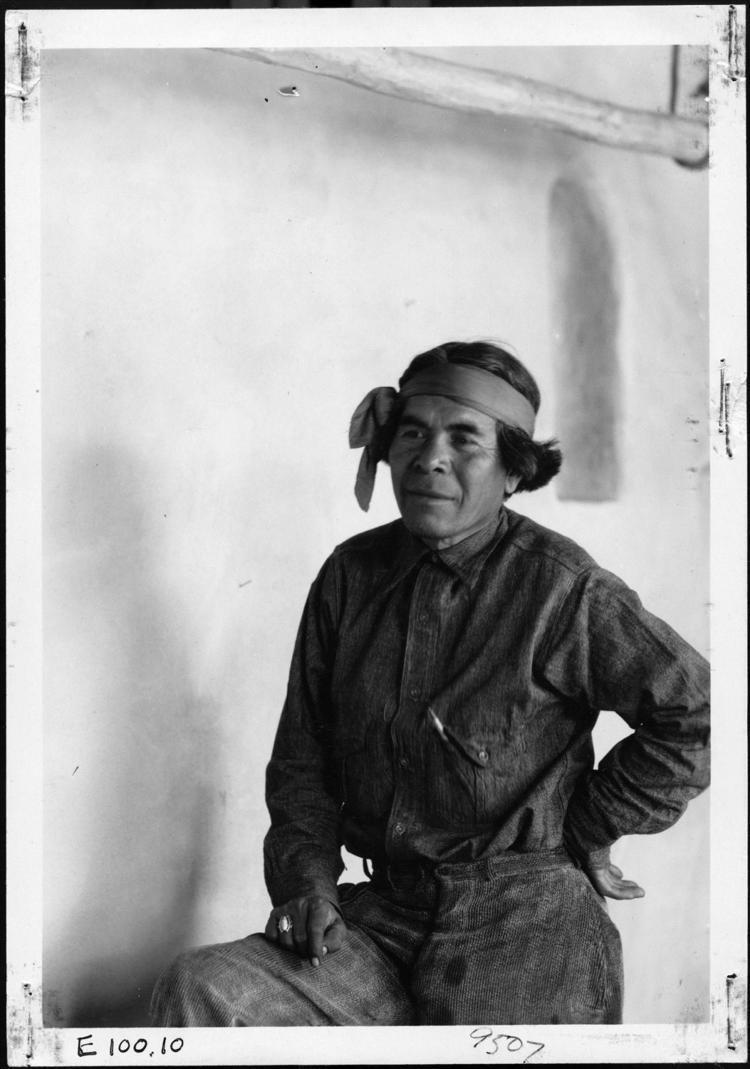 Edmund Nequatewa, who was the Hopi founder of the first heritage festival, joined the museum staff officially as maintenance crew, but ended up assisting the Coltons later on. He accompanied Mary-Russell when she initiated the Hopi shows, traveling with her to nearby villages as an interpreter and encouraging indigenous artists to submit their work for the museum to display. Nequatewa was recognized by the museum as a counselor, ethnologist, philosopher and folklorist. 
"Much of the work done by museum staff would not have been possible without Edmund especially, as he facilitated communication between staff, researchers, and Hopis…He would address Hopi concerns about the outsiders by being able to explain what they wanted to do and why. He was also a frequent (if not constant) presence in the museum, and he would spend his time telling Hopi stories to visitors," Lawton says.
Thanks to Nequatewa, MNA hosted its first Hopi Craftsman Exhibition in early July 1930. Now called the Hopi Festival of Arts & Culture, the event has been held every July for the last 86 years. The Navajo and Zuni festivals would follow suite.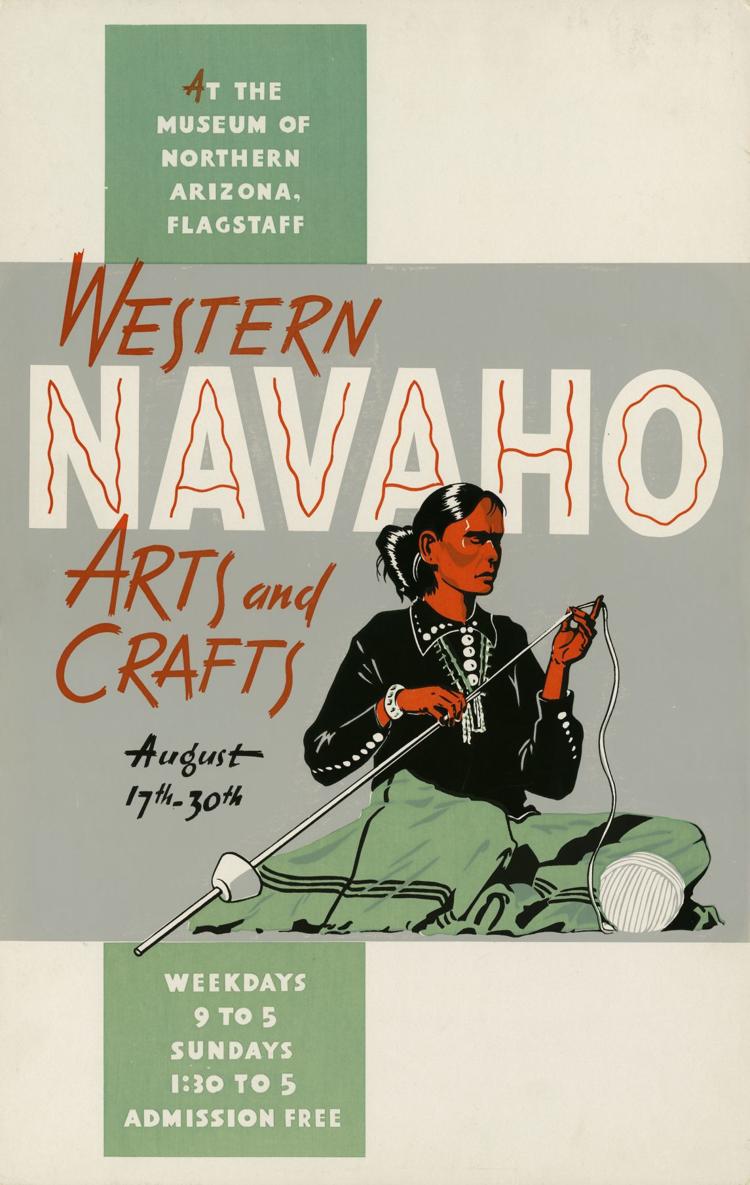 MNA collects objects from the three main tribes, represented in its heritage festivals, but beyond the Navajo, Hopi and Zuni, the museum also has items representing the Havasupai, Puebloans in northwest New Mexico, the Southern Ute and Paiute Tribes and more. Many objects are donated by collectors, ranging from ceramics, textiles, lithics, historical and contemporary pottery, jewelry, basketry and paintings. Photographs and recordings are also part of the museum's collection.
Recent years have given way to discussion of museums and ownership of certain artifacts. Just recently French Prime Minister Emmanuel Macron mandated that the Quai Branly Museum return 26 objects looted by French Colonial forces in 1892, to Benin. The British Museum sent artifacts back to Oregon's Confederated Tribes of the Grand Ronde in 2018, however, many museums still hold on to and display items considered sacred and not for outside eyes.
According to Lawton, the museum's relationship with indigenous people has changed over the years, becoming one of more consultation. Nowadays, MNA works to involve Native American communities in conversations about exhibit development and collections analysis, taking "what they say to heart," Lawton says. This includes restricting access to certain objects and information or displaying them in the correct way as per tribal experts.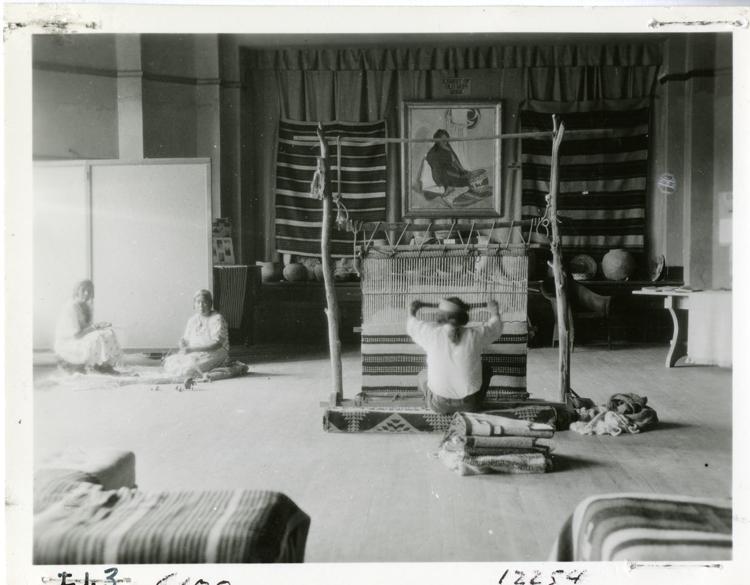 That involvement with indigenous communities continues today with the museum's permanent galleries and exhibits such as the Native Peoples of the Colorado Plateau exhibit, which displays the story of 10 plateau tribes and features 350 objects selected by 42 tribal consultants, and the Hopi Kiva Gallery, which places visitors in a recreated subterranean kiva. Other permanent galleries include the geology and Babbitt galleries.
The museum has also made more use of its campus and buildings just north of its main facilities, such as its Discovery Camp, which hosts spring and summer activities and classes for children, the Colton House and Mary-Russell's personal studio. Since the studio's recent renovation, the museum has hosted a poet-in-resident, Colorado poet Jodie Hollander, and the Namingha Institute, an artist residency program that hosted a number of art students in its first year, all the while emphasizing its commitment to indigenous communities and the confluence of art and science.
"For me, some of the most interesting things happen at the boundary and intersection of disciplines, so that marriage of art and science is very exciting." Mary Kershaw, the museum's new executive director, says. "It's this concept that they really do influence one another and can be cross-fertilized that is so exciting and so novel here."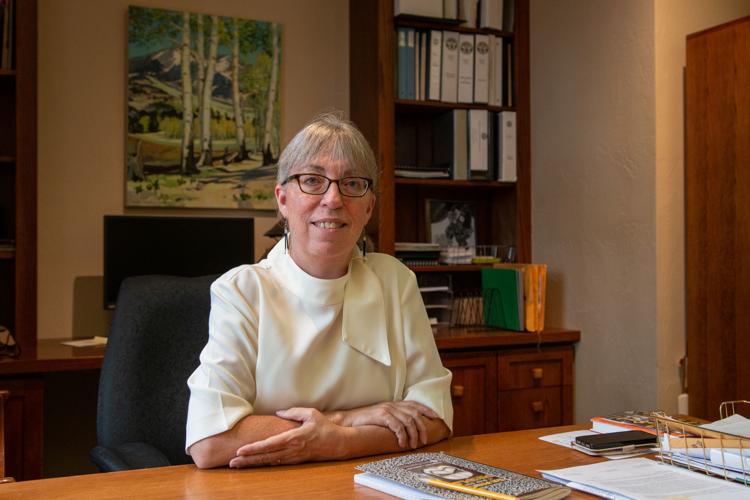 Just seven weeks into her directorship, Kershaw has a lot on her plate. Between keeping an active eye on the Museum Fire, which has burned more than 1,800 acres of land and forced evacuations in surrounding neighborhoods, and preparing for upcoming festivals such as the Navajo Festival of Arts and Culture, Kershaw has been talking to her staff, "really spending time getting to know the place as it is now and the people who work here." Interestingly, one of the reasons Kershaw took the job in Flagstaff was because of her connection to the Coltons. Kershaw attended the same university as Harold, and her sisters graduated from the Moore College of Art and Design.
As MNA closes out its 90th anniversary in September, Kershaw says the next milestone is its centennial, but nine decades as a museum, especially in the Southwest, is no small feat.
"Ninety years is a really nice moment in time to look back at the founding energy and ideals and creativity of an institution and how that is relevant for modern day. [It energizes] the museum while keeping it true to its mission," Kershaw says.