Author's note: This article features content that may be triggering for certain individuals.
Just last week the Journal of American Medical Association released a report that showed the youth suicide rate is the highest it's been since 1960 when the government began collecting such data. While the Centers for Disease Control and Prevention reported a 30 percent increase in suicides in the United States from 2000 to 2016 in all age groups, the report showed the adolescent suicide rate, youths aged 15 to 24 years, is of a "particular concern," noting increases in social media use, anxiety, depression and self-inflicted injuries. Suicide, according to the report, is now thought to be the second leading cause of death for Americans between 10 and 34.
A new traveling play seeks to address the epidemic head on.
"There are a lot of people in this community that I knew who took their lives, so this is a message that people need and Flagstaff deserves to hear," Takalay Hamill says.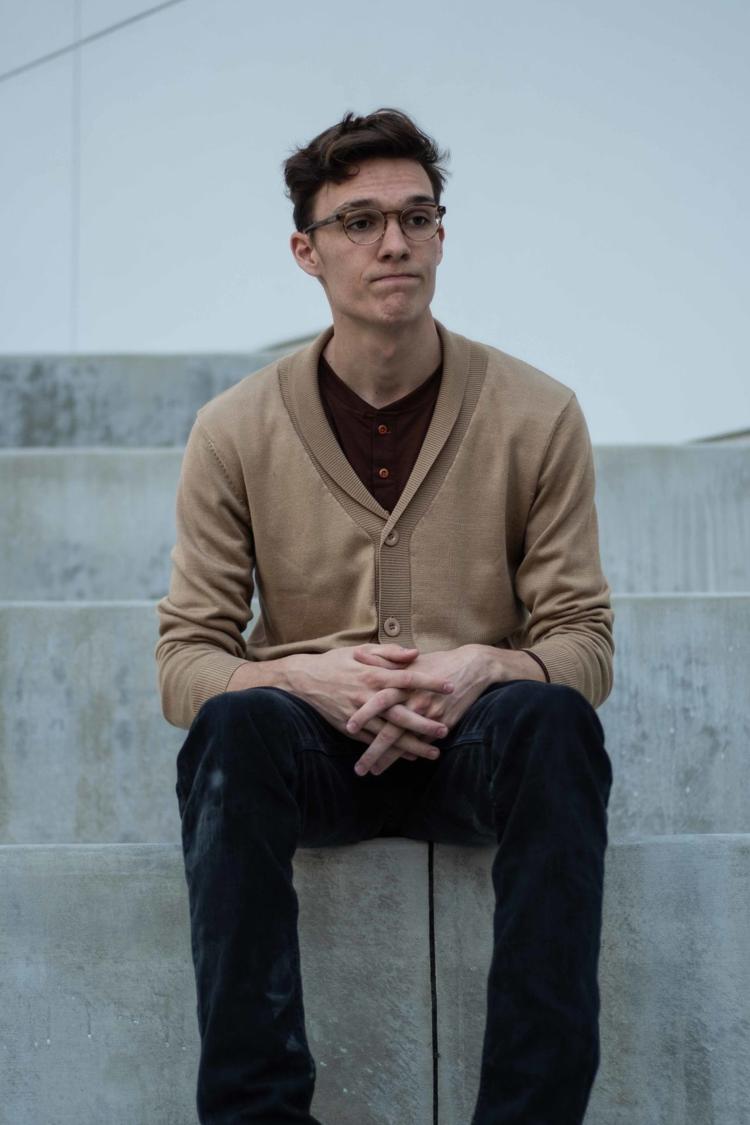 Hamill, 21, is a former Flagstaff Arts & Leadership Academy student, and plays Uncle Mikey in I Could Take a Nap, but Killing Myself Would Be More Productive, or Nap the Play for short.
Produced by Cloud 9 Productions Theater Company and funded in part by a GoFundMe campaign, Nap the Play, written, directed by and starring Lauren Sage Browning, is nomad theater at its most poignant and aims to highlight the complexities of mental illness and prompt a discussion around suicide.
Sofia (portrayed in real life and in limbo by Browning and former FALA student Hannah Staudinger, respectively) is turning 18, and from the outside, her life looks pretty good. She's a debate team captain, school president, has a great boyfriend and is looked at by others with high regard. As the arc of the narrative unravels, so too does Sofia's mental health. When she commits suicide, her friends and family must cope with the sudden loss.
"We're trying to change the stigma of what mental health looks like and show that it's not always the clear symptoms, that it can also be disguised and sometimes the kid who smiles the biggest is the kid who has the hardest days, too," Browning says.
The production company's run began at The Actors Company in Hollywood, and will take them to Kansas City, Chicago, New York City, Boulder and right here in Flagstaff.
Between 2010 and 2016, an average of 26 residents committed suicide each year in Coconino County, according to a report published by the Public Health Services District of Coconino County. The report, "Suicide in Coconino County 2017," showed the county's suicide rate ranks higher than that in Arizona and the U.S.—25.4 percent, compared to 13.3 and 18.2 percent, respectively. It also showed LGBTQ teens in the county were at a high risk for suicide, indicating that 60 percent of LGBTQ teens reported feeling sad or hopeless every day compared to 26 percent of other teens. The decision to bring Nap the Play to Flagstaff was deliberate, as it was for all of the locations.
In Kansas City, which serves as the backdrop to Nap the Play, the suicide rate increased 45 percent between 1999 and 2016. For young people across Missouri, that rate increased by 56 percent.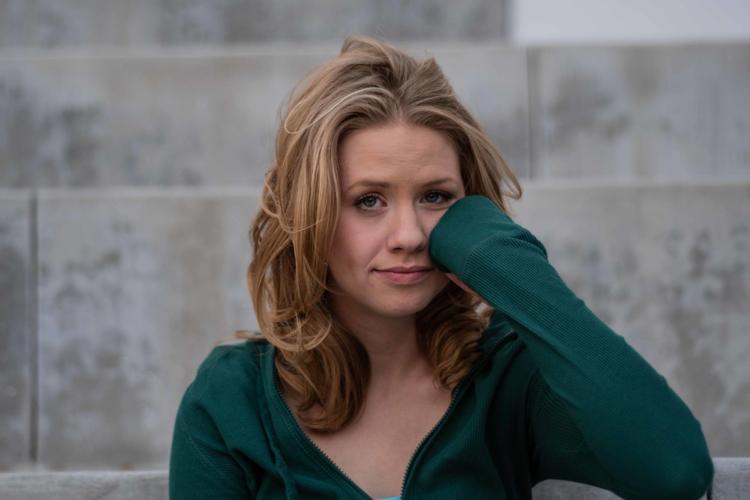 Browning, 21, grew up just outside of Kansas City, and says when she was a teenager her high school experienced seven suicides in one calendar year. When she moved to California, she says she'd keep seeing stories on her social media feeds about teen suicides in her hometown. During her sophomore year in college, her friend, with whom she had been writing a play, committed suicide.
"He was writing starting from the end, and I was writing from the beginning, and we were both writing to meet in the middle," she says. "After he took his life it was like I had this uncompleted work that we were doing and this sentence that just stopped in the middle." 
Browning grappled with how to come to terms with his death, saying it felt like "it was a responsibility" she owed her friend. She was also experiencing her own bouts of feeling inadequate and began questioning the idea of constant achievement, this wheel of forward progression that gets you somewhere—somewhere happy.
"I think that's part of modern adolescence. I think we all have this pressure of needing to constantly be doing things and achieving things and if we stop there's a sense of worthlessness that comes in sometimes," she says. "It's this idea that, 'I can't take a break,' and, 'I'm not on track if I stop for a moment.' It's that constant ladder of pressure and needing to achieve and go somewhere, and we didn't want to shy away from the belly of the beast with this piece."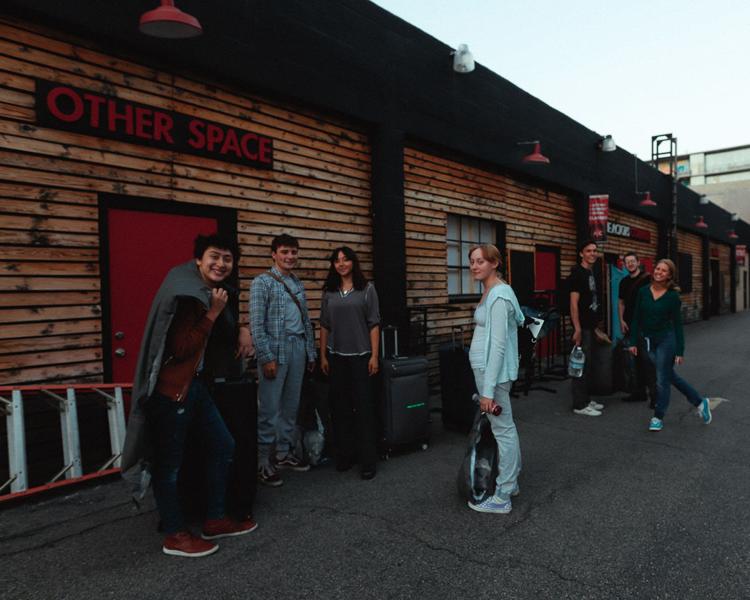 The play acts as a counter narrative to the Netflix series 13 Reasons Why (based on the 2007 novel Thirteen Reasons Why), which Browning says is problematic in its portrayal of teen suicide.
"We've actually worked kind of in a counterargument to a lot of the suicide work that's been done and tried to focus on, instead of the fictional narratives that exist around this issue, the real narratives," Browning says.
That dedication to the real-life impact of suicide is shown in the partnerships Cloud 9 has forged with various suicide prevention and mental health organizations: Zero Reasons Why, Keep the Spark Alive, SPEAK UP, Shifting Gears, Fore the Kids/Nick's Voice, BV Well, Blue Valley Educational Foundation and Johnson County Mental Health Church of the Resurrection
After its debut at the California Institute of the Arts last fall, Nap the Play went through an extensive artistic rewrite, after which Browning says she wanted to make sure it was a productive piece of social change. She considers her work as a form of activism, and the most important aspect of bringing this story to the stage was that its message was not harmful and wouldn't contribute to anyone's mental health struggles. To ensure its empathetic approach, Browning asked four parents whose children had committed suicide to read the play.
"They lived it," Browning says. "I needed to know that they felt like it was going to be helpful. It was actually the scariest part of the process."
Beyond traditional theater, Nap the Play incorporates various multimedia aspects throughout, including a set design made to look like the inside of Sofia's journal, home movies projected on stage and a soundtrack, produced and recorded by Hamill, with lyrics by Browning. The soundtrack, Sincerely, Sofia, is both performed during the play and available to stream on Spotify and Apple Music, and features lo-fi ambient beats and delicate acoustic guitar and electronic keyboard arrangements, with vocals provided by Hamill and Marika Rose Sayers.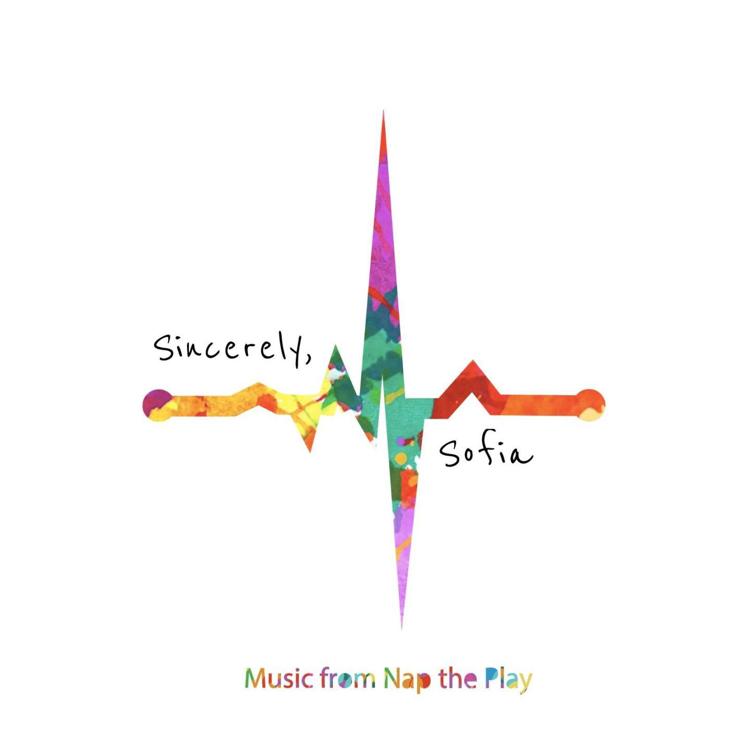 "It actually all came together pretty quickly. It's an album that really speaks to the epidemic and the feelings and the theme of the play," Hamill says.
For the cast, all of whom are either recent high school graduates or in college, this is the first time they've participated in a traveling production of this size and importance.
"This whole tour has been finding the artists voice and container for the piece. And something that was really important to us all from the get-go is that this is a national epidemic and it's being talked about a lot and discussed a lot, but there's very little young adult or teen voices in that conversation. It's a lot of adult perspective, which is great and we need that, but we also need the inside of the teen suicide epidemic talking about what it's like to know these kids and what it's like to feel these pressures," Browning says. "The main thing is to leave with the connection of humanity and the fact that we all need each other and we all have a place here and we're all intertwined. Without us things fall apart, and the answer is never to leave."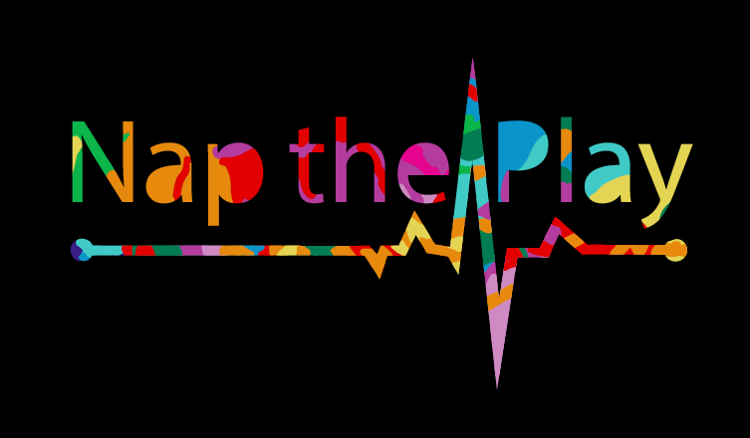 See performances of I Could Take Nap, but Killing Myself Would Be More Productive Friday and Saturday, June 28-29, at the Flagstaff Arts and Leadership Academy, 3401 N. Fort Valley Rd. 8 p.m. $5. Tickets and information are available at https://cloud9productions.wixsite.com/cloud9. If you are having thoughts of suicide, call the National Suicide Prevention Lifeline at 1-800-273-8255 (TALK) or go to SpeakingOfSuicide.com/resources for a list of additional resources. The Behavioral Health Crisis Hotline can be reached at (877) 756-4090 or We Care Northern Arizona at (928) 527-1899
Be the first to know
Get local news delivered to your inbox!