"10,000 Maniacs" is no misnomer. Only devotion bordering on madness can pull a musical group successfully through the beleaguering trials of time. Coming off a celebration of their 35th anniversary, the folk-rock giants are back on the road, demonstrating their commitment to a project that has weathered rocky beginnings, a revolving door of membership and even death.
Formed in Jamestown, New York, circa 1981, the first year of 10,000 Maniacs shifted through three band names, two singers, drummers, saxophonists and guitarists before settling into shape by September of that year. Come 1982, they left Jamestown for the promise of big city Atlanta. Finding gigs less plentiful than expected, the band survived by raking leaves and selling plasma before returning to Jamestown before the year's end.
In 1983, they released their first full-length album, Secrets of the I Ching, to a warm critical reception. When the track "My Mother the War" became a minor hit in the U.K., 10,000 Maniacs capitalized on the momentum and took off to tour extensively.
Over the next decade, the Maniacs released four studio albums on Elektra Records, three of which went platinum, and an MTV Unplugged live album that reached triple platinum. 
Then, in 1993, lead singer and public darling Natalie Merchant left to pursue a solo career. The following year, viola player Mary Ramsey took over as lead vocalist, a position which she has held, with the exception of a brief hiatus in the early 2000s, for the past 25 years. 
Ahead of the group's performance at the Orpheum Theater, I got the chance to speak to Ramsey about the band's secret to longevity, the transcendence of music and starting out in a small town.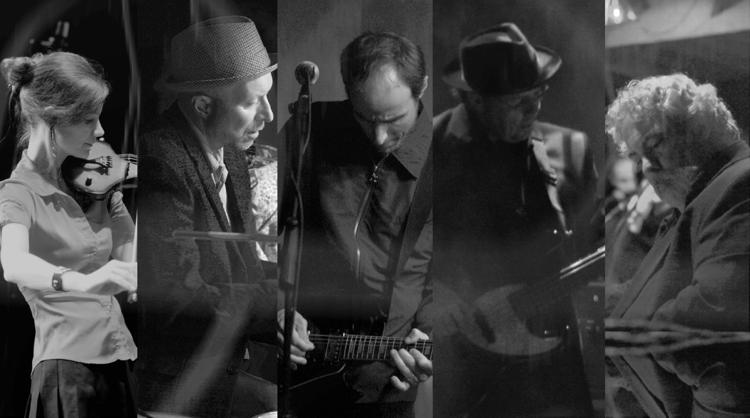 Two months after their June 2016 release of live album Playing Favorites, 10,000 Maniacs embarked on a tour with dates booked well into February 2019. When asked about this impressive schedule, Ramsey is undaunted.
"Every year we've added more shows," she says.
Yet, like a true professional, three years of touring still qualifies as compromise for Ramsey.
"We have other jobs and families," she explains. "We're not on the road like other people are."
Ramsey sees this 'compromise' as a factor of the band's maturity.
"When you're young you can go for days on end and endure it all…when you're older and don't have the luxury of the private jets and the entourage…" Ramsey trails off, chuckling. "We've been enjoying doing shows and being able to travel. You just feel very lucky to have the chance to do it."
Maniacs indeed. If a string of 100-plus shows is a tour negotiated by age, I shudder to imagine the frenzy of their youth.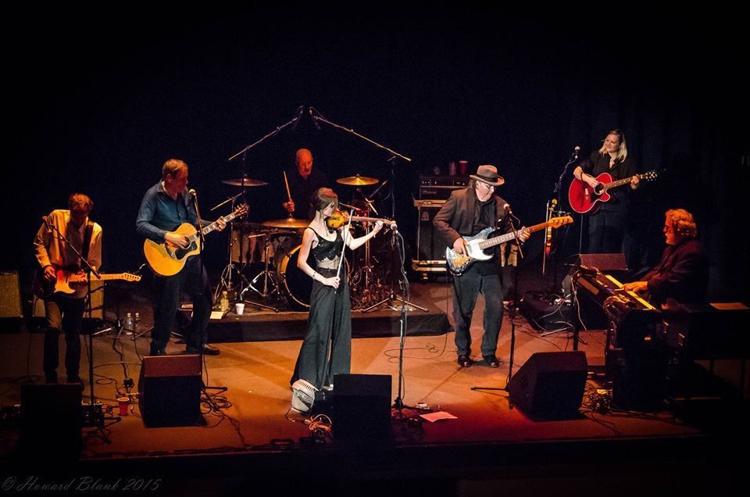 What has kept the gusto up all these years? In part, the listeners.
"It's the energy of the audience that drives us forward," says Ramsey. "As [bassist] Steve [Gustafson] says, if the audience wasn't there it would be a rehearsal."
Even after 35 years, attracting an audience is no problem for 10,000 Maniacs. The devotion of the band has been met with a similar, multi-generational dedication amongst fans.
"There are people who have been listening to the music for years that still want to come to shows and bring the family," says Ramsey. In this way, she explains, inherited appreciation has been "the formula that has kept our longevity."
In some ways, this is by design. As a folk-rock-pop group, the sound of 10,000 Maniacs is built off of the timeless accessibility of folk music.
"The simplicity of the melody and the storytelling," Ramsey claims, "we all feel it's part of our DNA."
A true homage to these roots, in 2015 the group released Twice Told Tales, a collection of deep folk and fiddle tune covers from the British Isles. Yet, far from staunch traditionalists, 10,000 Maniacs has constructed a sound that melds modern with amaranthine, not shying from electric instruments and contemporary elements.
"Even though I'm singing in a folk style," Ramsey explains, "I'm aware of our popular culture." That balance has allowed the band to create a "signature sound," that, in Ramsey's eyes, "most people can identify [as] 10,000 Maniacs."
Their sound may take inspiration from the British Isles, but it has taken the group to nearly every continent. This tour alone, they have spanned Oregon to New York to Brazil. When asked about her most memorable moments abroad, one tour stood out for Ramsey.
"We did a USO show in the late '90s," she says. "We flew all the way to Bahrain, 12 miles from the Iraqi border, playing for troops in this tent city…it was quite surreal."
All politics aside, Ramsey says the experience of playing for soldiers was an eye opener.
"It was one of these situations that I learned a lot from and came away with respect for what people in the military go through." Ramsey recalls the desert camp as a scene of isolation and cultural desolation in which there was "nothing…no bars, no drinking…you're there and you have your mission and that's it." 
Cast against this isolation, being an entertainer and a musician took on new meaning.
"It was pretty profound," she says. "We were doing something that was getting immediate results. We were bringing something from home to another part of the world…we were helping them not feel so alone and they were helping us not feel so alone too."
From her time in Bahrain, Ramsey came to understand that one doesn't need to be a soldier in a desert to benefit from the presence of musicians.
"To be a musician, to be an artist, you're bringing something to people that is a rest from the conflicts that might be in reality," she says. "It's an escape…it's going to another place, a peaceful place, that's for anybody, doesn't matter if it's the troops, that's what music does."
It's an escape, but not in a way that suggests cowardice in the face of reality. To Ramsey, music serves by "putting a person in a different spot for a little amount of time, not a lot, but then you go back and it can be inspiring to you." In this way, Ramsey thinks music isn't a way of forgetting the world, but a way of strengthening us against our struggles. Music "helps you focus on what you're doing in front of you. When its inside of you, it's like you've got a seed that's growing."
Despite this lofty assessment of music's transcendent power, Ramsey remains down to earth in practice. I asked her what the goals of 10,000 Maniacs were, to which she giggled "World peace!" before she traced back to a soberer reckoning: "To put on the best show we can, to connect and bring some kind of joy and satisfaction to the audience, [and] I think we're planning on doing some more writing and recording in November and December."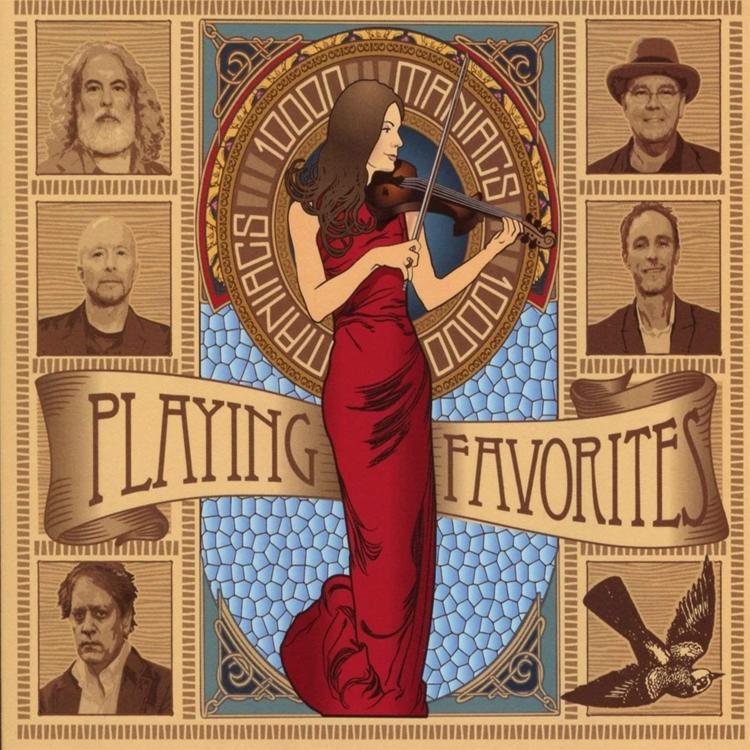 Yes, even after 35 years, 10,000 Maniacs still has fuel for new material. Seeing as the last two albums, Twice Told Tales and Playing Favorites consisted of covers and live hits respectfully, they now feel it's time to bring something fresh to the table. 
Fortunately, there is no shortage of songwriters in the group.
"We all have songs," remarks Ramsey. Consequently, the songwriting process consists of contributions from across the board. "It's like we do it separately but together."
Reveling in the creative liberty of establishment and a waning limelight, Ramsey shares, "In the past there was this sense of having the record company saying, 'Well you've gotta write this because we want to sell this many albums,' that whole formula."
Now, partly because music on the internet has essentially nullified CD sales and partly because the band is in a different career stage, "it's a different situation," Ramsey says.
Further commenting on changes in the music industry wrought by the internet, Ramsey says, "I think it's become more essential to be on tour than in the past because people can listen to stuff but I don't know if people are buying as much of it…so you gotta be a troubadour, get out there and be seen."
To Ramsey, live performance can never truly be threatened.
"It's interesting to see people getting into [music] groups from the internet, but also people are going to live shows, being there, and it's a social experience like it always was," she says. The supremacy of the live show hardly needs explanation. "People want to have fun…they want be out and see other friends and have some drinks and dance," a fact of increasing importance in a technological age where it's exceedingly "easy to be isolated."
Before I let her go, for the sake of hustlers in Flagstaff's small-town music scene, I asked Ramsey to comment on how such a successful band could emerge from a diminutive municipality like Jamestown.
"Economically, it's cheaper," she begins. "If you start a band in New York City, that can be tough."
People are equally important. "It's just finding that chemistry and finding the time, having the time to get together and write and practice and all that…there's an affordability factor and a practical factor to it."
Once you've found that, you must nurture it "like a family…sometimes it's bumpy along the way…we've all been through stuff, and it's a story… We love the music, we respect it and understand it… and we're here to share it."
Mary Ramsey and 10,000 Maniacs will be playing with Amy LaVere October 12th at the Orpheum Theater, 15 W. Aspen Ave. Doors open at 7 p.m. Tickets are $41, plus fees. Visit www.maniacs.com for more information.