[Editor's note: Some of the quotes in this article contain explicit language]
Atmosphere wasn't supposed to make it beyond Minneapolis' hip-hop scene.
Sean "Slug" Daley insists it was all a fluke. The rapper is one half of the group that got started in the late '90s, but he didn't set out to be famous and instead made a living as a truck driver.
"I still rapped on the side for fun with my friends and then when this stuff started popping off for me, it was purely accidental. It was purely just good fortune," he says. "It wasn't like we knew what we were doing. I was 30 years old when God Loves Ugly came out. But when I was 15 years old, you had to retire from rap at 30. So there I was finally making a break-out album—who does that at 30? And so this was an accident; I'm not supposed to be on the phone with you."
But Atmosphere has lasted more than two decades, going through some lineup changes before being solidified by DJ and producer Anthony "Ant" Davis, touring the world to make a name for themselves and, most recently, celebrating the release of their seventh album Mi Vida Local in October 2018. And, it turns out, even that was an accident, one that began with the completion of "Virgo."
"We always are making music just because; we do it sometimes just for the exercise, so when we got that song, that's when I was like, 'Whoa, this is an anchor song. We're not supposed to be making anchor songs right now.' And Anthony agreed, so that's when we decided to take a look at what else we had," Daley says. "We didn't know we were making an album, and suddenly we had an album."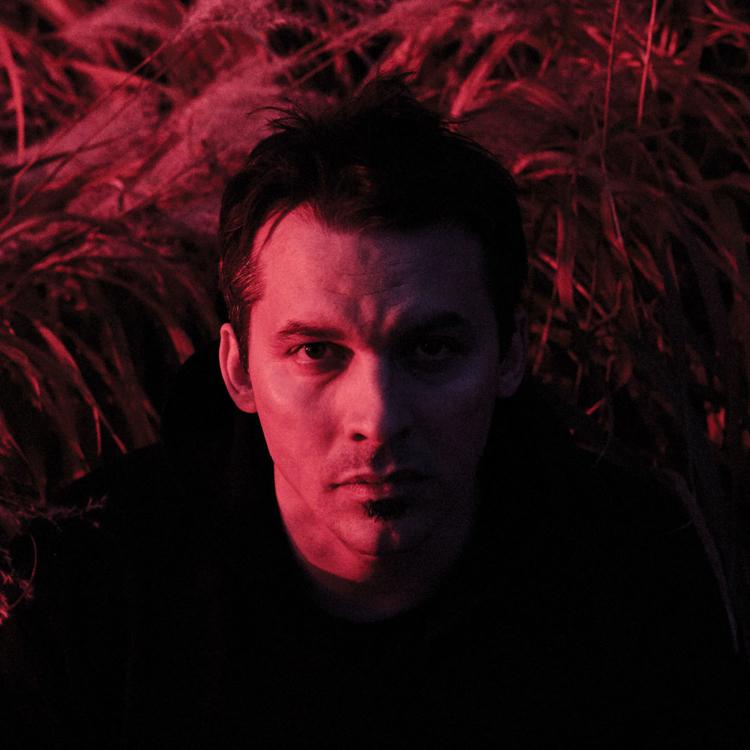 While sifting through some of the songs they had been playing around with, a theme began to emerge, and Daley says he considers Mi Vida Local to be the latest (and likely last) installation in a series of albums that look at death from different directions, beginning with 2014's Southsiders and 2016's Fishing Blues.
"I'm not afraid to die, and I don't mean that to sound edgy or rebellious, because that's not what I mean. More so like, when I die, it's over, so why should I be afraid of that? Right? I'm not afraid to die. I'm afraid for the people that I leave behind, and I feel like many people come to terms with that earlier," Daley says. "It took me a long time to finally figure out that that's what it was for me, so I feel like some of that ended up on this album, whereas the last album, death was looked at from the perspective of more of a tyrant. And before that, Southsiders, death was a sinister guy with a black coat that waits outside your door with a sickle, like death almost personified.
"When somebody dies, I feel bad for the people who loved that person, but I can't really feel bad for the person that transitioned, because I don't know if they're transitioning to something worse or better or nothing," he continues. "All I know is that life is hard."
As a parent, he says that sadness for those who get left behind has been magnified, although age still seems to largely be an abstract concept.
"When I was younger, I didn't think I'd live to see 46, not because I thought I would die in a fire or OD or a plane crash, but just because it was hard to imagine," he says. "Just like right now at 46, I can't imagine 66. I'm not suggesting that I think I'm going to die, I don't know what that picture looks like, that's all."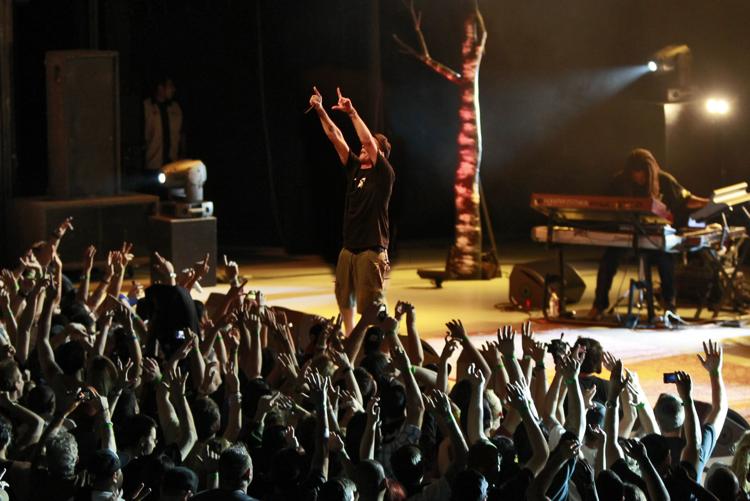 His lyrical content has grown over the years from rapping about women and his dependency on alcohol to finding time to have sex with his wife while the kids are asleep to lamenting the possibility of being the last generation of grandparents. He says he's no longer interested in chasing the party. He'd rather find comfort in a nice meal and place to sleep while on the road.
He carries these standards over into the studio, saying he only collaborates with artists he respects.
You have free articles remaining.
"My rule is I only make music with people that I like," he says before clarifying. "Not even just artists that I like, because you could be a good rapper but still be a piece of shit, [and] I don't want to make music with pieces of shit."
On Mi Vida Local, fellow Minnesota rappers Cashinova, The Lioness and deM atlaS are featured on "Drown," and Daley says he doesn't necessarily have a list of artists he hopes to work with in the future. It should come together organically, and he prefers to collaborate with friends anyway—deM atlaS and The Lioness are joining Atmosphere on their current tour. Daley's not out to get name dropped on an album if it's not attached to an artist with a message he can stand behind. He doesn't charge for his features either, but that's not to say he doesn't care about making money.
"I got kids, I have to buy them shoes and organic spinach and shit," he says. "It's definitely still a job. I've never said 'fuck money,' but I have definitely said fuck the industry, I have definitely said fuck record labels, I've said fuck things that try to control the situation, the environment, the things that I feel are not in the best interest of the art."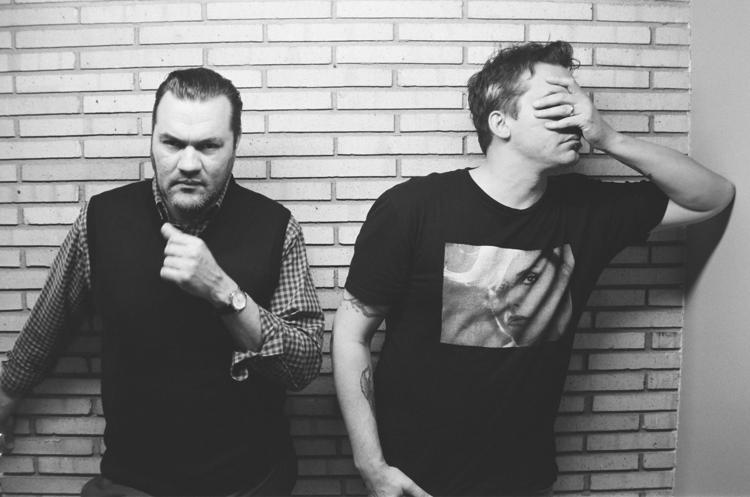 Within a fast-evolving music industry, Daley sees up-and-coming artists facing challenges he didn't encounter in 1996 before the world was digital.
He recalls standing outside of venues when artists like The Roots or A Tribe Called Quest would come to Minneapolis and handing out fliers in the hopes one might end up in the hands of someone who had influence within the scene.
Social media and streaming services allow today's listeners to discover new music at the click of a mouse, but now these artists have to work harder in order to stand out among crowds of talent. Success isn't found by accident, it's a deliberate maneuver requiring musicians to be experts in their instruments as well as search engine optimization, marketing and social media impressions.
"Back then there were only 50 rappers in 1988 that really mattered, no disrespect to everybody else, and nowadays there's 50,000," Daley says. "The things that I had to do in order to get where I am, you couldn't do those things and be successful now."
He names LL Cool J, KRS-One, Rakin, Public Enemy and Beastie Boys as some of the artists who helped him and gave him something to aspire to in the beginning.
"Every single one of them voices was important, and they all kept me from going to jail," he says. "They all kept me from doing things that would have been far more detrimental for my future."
As for the future of hip-hop and where he sees it going, Daley is quick to praise young artists for how they navigate the intricacies of the industry and supports those who are good role models for their fan base.
"You'll never hear me being one of these dudes out here knocking these kids. You gotta let them do their thing, you gotta let them kill it, you can't get in the way," Daley says. "When I was a kid, my dad's opinions on the music I listened to didn't mean shit. My dad didn't like the rap I was listening to, so why the fuck would I wanna be like that? I don't want to be the old man that's like, 'Your music is garbage.' Nah, fuck that. Make your shit and express yourself and tell the world how you fucking feel. That's way more important than the opinion of some old fucking rap heads."
It all comes down to making something that others can relate to. When an artist strikes gold with their music, whether accidentally or not, it's important to have an intentional message. People are listening.
"Saving kids with your music is more about giving them reasons to not fucking kill themselves. Giving them reasons to hope and believe that there's something out there for them," Daley says. "You're not going to be the only reason they don't kill themselves, but you can be one. You can give them something that makes them feel like somebody else understands them, and that's what I mean. Because that's what this shit did to me."
Atmosphere will perform at the Orpheum Theater, 15 W. Aspen Ave., Monday, Feb. 4, with deM atlaS, The Lioness and DJ Keezy. Tickets are $28, or $25 plus fees in advance. Doors for this all-ages show open at 7 p.m. Visit www.rhymesayers.com/artists/atmosphere for more information. Visit www.flaglive.com next week for a full Q&A with Slug and photo gallery from the show.