Up here where the air is thinner, the beer is better and the weather doesn't reach 100 plus degrees, Flagstaff is the perfect summer spot. Explore the region on the FUTS, see the solar system at Lowell Observatory, drink a beer or two or three on the patio of one of the many microbreweries Flag has to offer, and, of course, catch all the art and live music to last you well into the winter.
As with every year, Flagstaff has a slew of festivals and shows from now until September. It all can seem a bit much, but the fine folks of the Flag Live! crew have got you covered. Here's our comprehensive guide to all the fun festivals happening this summer in Flagstaff.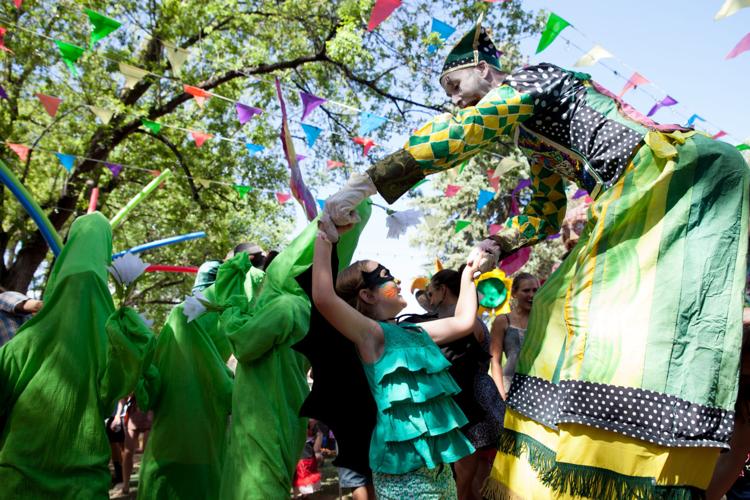 Where: Wheeler Park, 212 W. Aspen Ave.
It can be difficult to describe what makes Flagstaff so great to someone who has never visited. Should there be more emphasis on the dark skies or the refreshing crispness of the mountain air? Or maybe it should be on how friendly and welcoming the community is. Well, it turns out all visitors need to do is go to Hullabaloo, an annual celebration of all things Flagstaff.
Kick off the busy festival season with this two-day, family-friendly event featuring a bike parade, giant puppets, microbrews, performances by Circus Bacchus, live music, costume contests and more.
Flagstaff Hullabaloo will be celebrating its ninth year this summer with a music lineup including Heartwood, Viola & the Brakemen, Vox Urbana, Tow'rs, STIG, Nicki Bluhm and more.
Tickets: $5, $8 at the gate for general admission, $85 for a two-day VIP pass, $60 VIP Saturday, $50 VIP Sunday. VIP passes come with a shaded seating area, four complimentary drinks per day, free re-entry, free massage, light snacks, VIP bathrooms and great views of the stages. More information at www.flaghullabaloo.com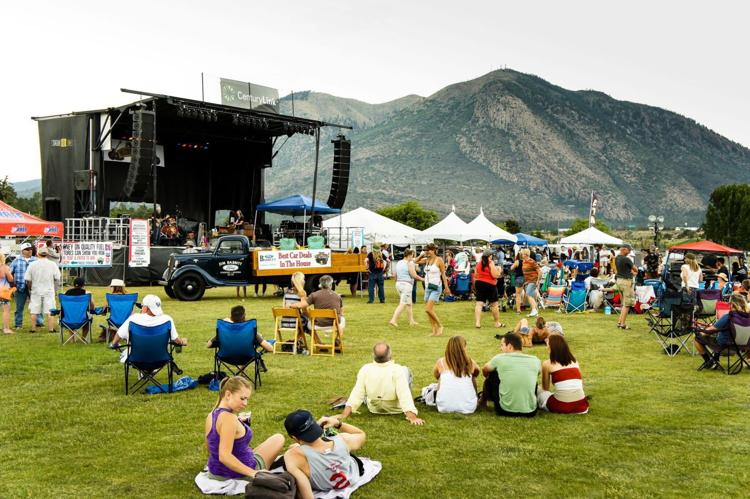 When: June 9, 11 a.m. to 9:30 p.m.
Where: Continental Country Club Driving Range, 2380 N. Oakmont Dr.
Since 2013, the Flagstaff Blues & Brews Festival has been bringing the best in cold beer and cool tunes. From local and regional acts such as Mother Road Trio, Sir Harrison and Arizona Hired Guns to nationwide artists like Karen Lovely, North Mississippi Allstars and Coco Montoya, the blues don't get any better.
This year's festival, presented by Peak Events, features Big Daddy D and the Dynamites, Austin Young Band, Jeremy Bar-Illan, Nick Moss Band featuring Dennis Gruenling, Curtis Salgado and Ann Popovic, with headliners Robert Randolph and the Family Band. Of course, it ain't the blues without the brews. This year features eight microbreweries, including Flagstaff favorites Mother Road, Lumberyard and Oak Creek Brewing Company, and six wineries.
Get your grub on with local vendors 3's in the Trees's, Fratelli Pizza, Alejandro's Mexican Food and more. Arts and crafts vendors and play areas are available for the kids. Being blue ain't so bad at Flagstaff Blues & Brews.
Tickets: $35 for general admission, plus taxes and fees, and seating is first come first serve. Looking for VIP tix? Sorry, they have sold out. Someone likes the blues more than you.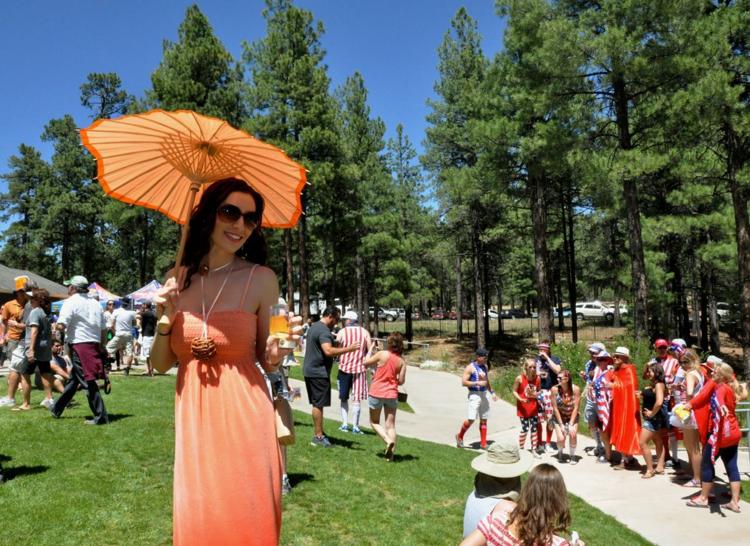 Where: Pepsi Amphitheater at Fort Tuthill County Park, 2446 Fort Tuthill Loop
What's better than drinking beer? Drinking beer for a good cause, and if you're looking for the perfect cause to drink beer for, look no further than Made in the Shade, the annual beer tasting, locally organized fundraising event for Sun Sounds of Arizona, a nonprofit radio station with a mission to provide audio access and information to individuals who, because of a disability, can't otherwise access or read print media. 
"[Sun Sounds is] a service that I really think could be at the forefront of how we make communities not only accessible but how we take down barriers for participating in the community," says Flagstaff station manager Gina Byars. Sun Sounds relies on most of its funding from the Made in the Shade festival which hosts events in Tucson, Phoenix and Flagstaff.
This year features select Arizona brews from THAT Brewery, Wanderlust Brewing Co. and Historic Brewing Company, as well as national brews from North Coast Brewing, Brooklyn Brewery and Deschutes Brewery. Stick around for the beer competition, live DJ sets and food vendors, all while providing funding for Sun Sounds of Arizona.
Tickets: $45 for general admission, $55 day of. $80 for VIP tickets offering food and appetizers provided by Wil's Grill as well as a performance from The Unknowns, $90 day of, with special discounts for designated drivers. Tickets are available at Beaver Street Brewery, Lumberyard Brewing Co., Majestic Market and at www.azbeer.com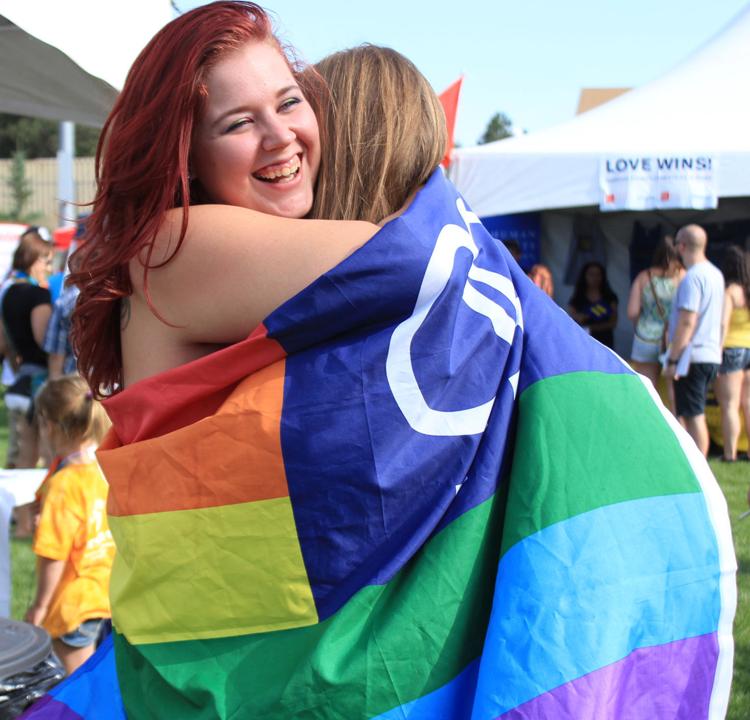 Where: The Orpheum Theater, 15 W. Aspen Ave., Thorpe Park, 342 N. Thorpe Road
The Northern Arizona Pride Association, or Flagstaff Pride, was founded in 1996 with the mission of educating the public and increasing awareness and acceptance of the LGBTQ community. With Flagstaff Pride awarded the Key to the City in 2010, June proclaimed as LGBTQ month in Flagstaff in 2011 and legalized same-sex marriage recognized in the U.S. in 2016, every year Flagstaff sees more acceptance and promotes the needs and issues affecting the community.
But more can be done, which is why Flagstaff Pride puts on Pride in the Pines, an annual festival dedicated to enhancing and promoting its mission. "This event promotes a celebration of diversity and instills a great sense of moral and pride in our community," says Flagstaff Pride's mission statement.
This year's festival features a fabulous lineup of LGBTQ-identifying artists and performers, starting Saturday night with the official 2018 Pride Kickoff Show at The Orpheum. Catch a performance from Sante Fe's Bella Gigante with Circus Bacchus, followed by a dance with DJ Lezbian. Then on Sunday, see Grammy recording artist Mýa at Thorpe Park for an all-day event. Finish out the night back at the Orpheum with an after party hosted by Mya Mckenzie with Thorgy Thor from RuPaul's Drag Race.
Tickets: Kickoff show tickets are $5 at the door, all ages. Pride day tickets are $15 in advance, $20 day of, with discounts for military, students and seniors. Children under 10 are free. After party tickets are $14 in advance, $17 day off, VIP for $38 in advance, $48 day of, open to ages 16 and over. More information at www.flagstaffpride.com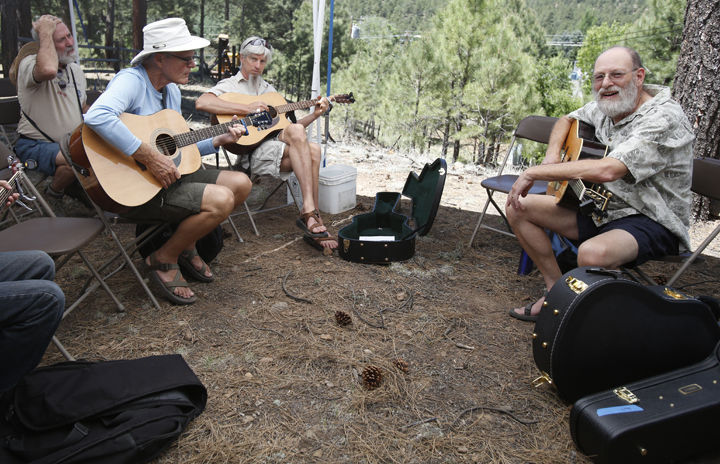 Where: Coconino Center for the Arts and Pioneer Museum, 2300 N. Fort Valley Road
Learn the ways of the mountain at this year's annual Flagstaff Folk Festival. With two days, five stages and more than 150 folk acts, as well as workshops, jams and more, the Flagstaff Folk Festival promises all the folk your heart can handle.
Established in 2002 by Flagstaff Friends of Tradition Music stalwart Ken Ralston, for 17 years the festival has brought some of the best in folk to share their music, including Déjà Vu, Blue Plate Special and Earthtones. This year features performances from Tex Watson and the Backsliders, Lani Nash and Randy Brown. Bring an instrument and join in on numerous workshops and jams to get your folk stylings up to speed.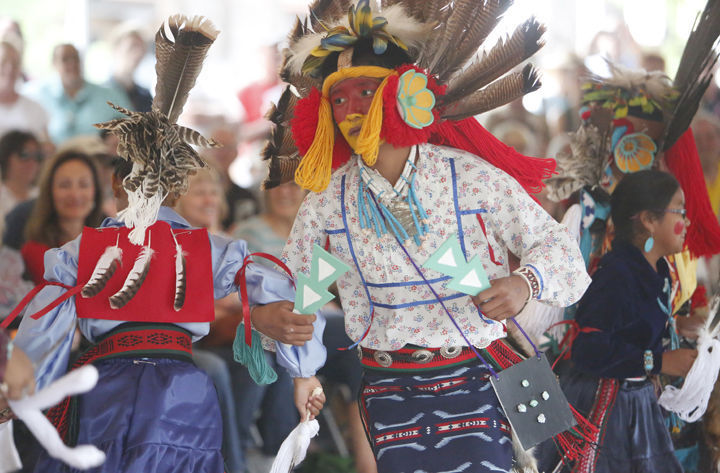 85th Annual Hopi Festival of Arts & Culture
Where: Museum of Northern Arizona, 3101 N. Fort Valley Road
A Fourth of July tradition since the 1930s, this family-favorite festival features more than 100 award-winning artists and presenters from the Hopi villages in northern Arizona. Peruse and purchase a stunning selection of jewelry, kachina dolls, pottery, paintings, woodworking, baskets, textiles, and more by master and emerging Hopi artisans. Enjoy traditional music, artist demos, dancing and authentic food, as well as insightful lectures and a not-to-be missed children's area.
The festival has featured a handful of Native artists such as Jessica Lomatewama, Buddy Tubinaghtewa and Wally Grover, as well as performances by Tha 'Yoties, Fredrick Andrews and Hopi Sinom Dancers.
Explore and learn about Hopi culture, clans, language and traditions at this year's Hopi Festival of Arts and Culture.
Tickets: Normal admission prices apply during the two-day event, $12 for adults, $10 for senior/military and $8 for youth, students and American Indian patrons. Free for children under 10. More information at www.musnaz.org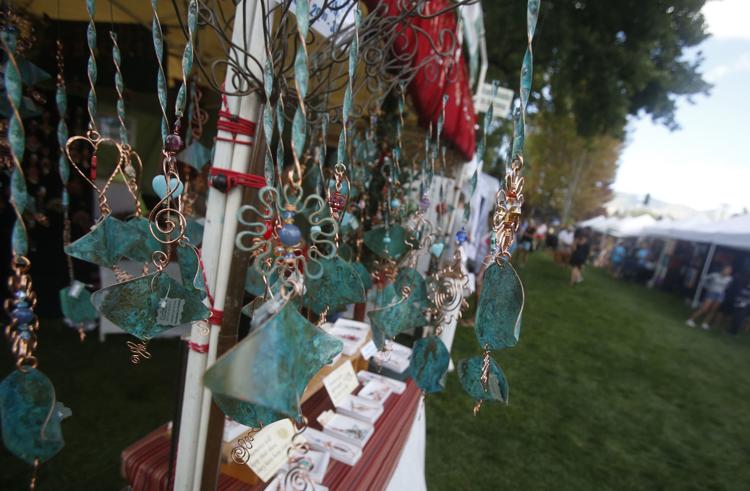 Where: Wheeler Park, 212 W. Aspen Ave.
Art in the Park comes around twice a year, but it's always worth a visit.  Each Fourth of July and Labor Day weekend for the past 26 years, locals and visitors alike can bring the whole family out to Wheeler Park for one-of-a-kind art, food vendors and live music all day. While the lineup for this year has yet to be announced, past musical performers have included Matt Bingham, Lucky Lenny and Planet Sandwich.
There is always something new to see with nearly 100 artists from across the Southwest displaying their wares ranging from textiles and wirework to pottery, handmade candles and more.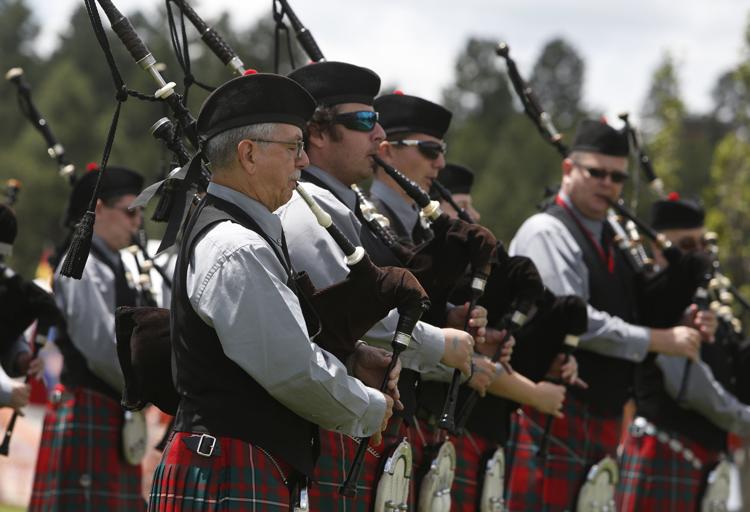 Arizona Highland Celtic Festival
Where: Foxglenn Park, 4200 E. Butler Ave.
"You never see more hugs than at a Celtic event," says Jude McKenzie, business manager for the Northern Arizona Celtic Heritage Society. "That's what's so wonderful; it creates a sense of community."
The society, founded in 1997, is dedicated to presenting, promoting and preserving Celtic culture. For its 21st annual Arizona Highland Celtic Festival, plan to see plenty of smiling, kilt-clad attendees as they gather to celebrate the traditions of the eight Celtic regions—Asturias, Brittany, Cornwall, Galicia, Ireland, Isle of Man, Scotland and Wales. Kids can try their hand at the popular oatmeal toss, while adult competitors throw cabers or get into a game of rugby or tug of war.
The educational component of the weekend includes workshops and dance demonstrations, as well as a whiskey tasting. Musical entertainment will be provided by The Wicked Tinkers, The Knockabouts and The Recollective.
Welcome to the best family reunion you'll attend this year.
Tickets: $20, $30 for a two-day pass. $10 for military, $5 for children ages 3-12. More information at www.nachs.info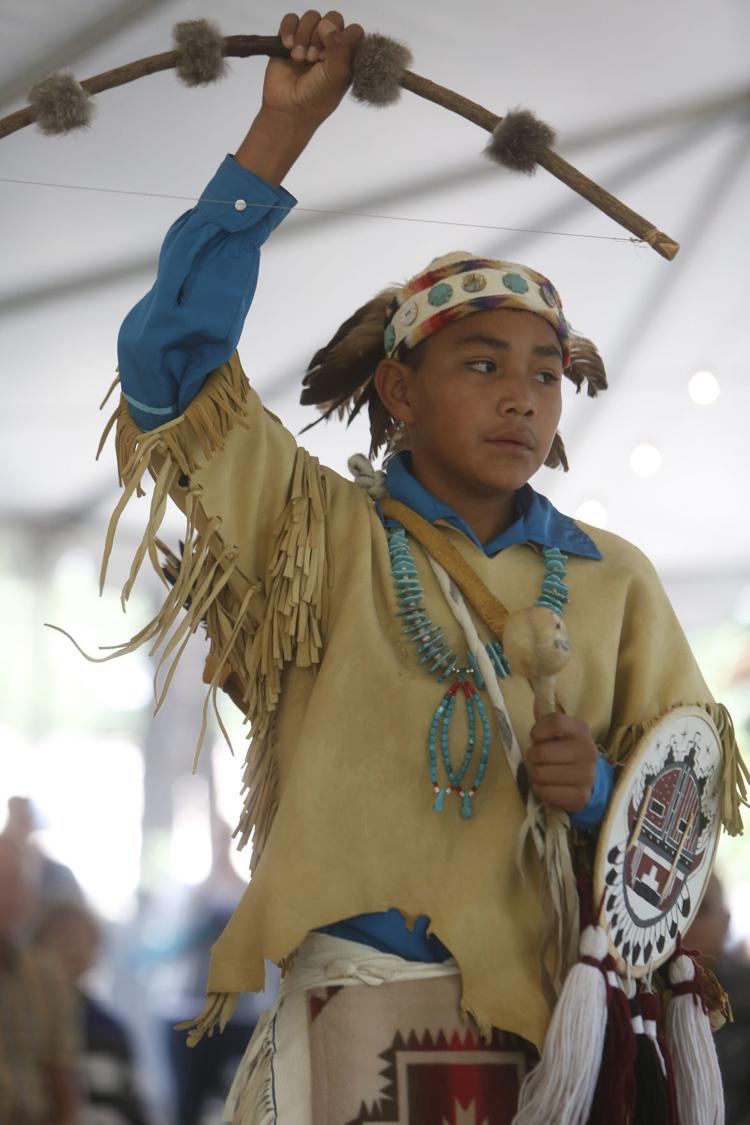 69th Annual Navajo Festival of Arts & Culture
Where: Museum of Northern Arizona, 3101 N. Fort Valley Road
Flagstaff's proximity to Native lands make it a hotbed for heritage and culture, and the Museum of Northern Arizona continually works to build and maintain strong relationships with surrounding tribes. The 69th Annual Navajo Festival of Arts & Culture celebrates Diné culture through artist demonstrations, hoop and social dances, authentic food, traditional and contemporary art on sale from more than 80 artists, heritage programs and musical performances.
This year's entertainment lineup has yet to be released, but performances last year included Aaron White, Sweethearts of Navajo, Blackkiss and Jones Benally Family.
Tickets: Weekend passes $18, $12 for children/students/American Indians. Daily admission $12, $8 for children/students/American Indians. Free for museum members and children under 10. More information at www.musnaz.org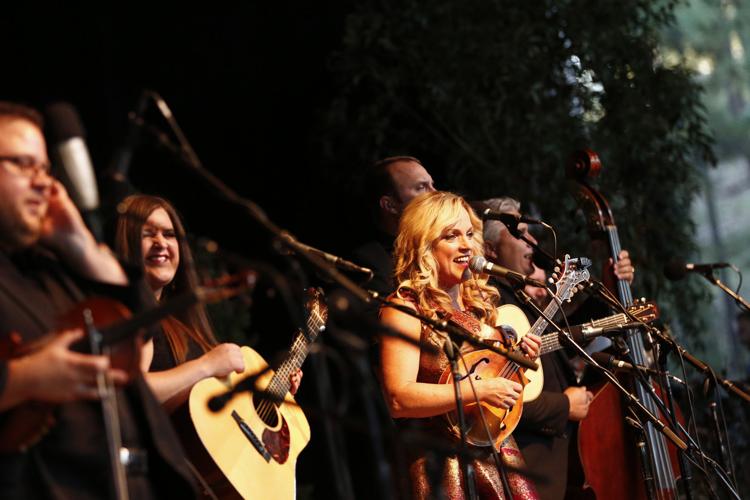 Where: Pepsi Amphitheater at Fort Tuthill County Park, 2446 Fort Tuthill Loop
When Pickin' in the Pines directors Julie Sullivan Brace, Linda Mack and Teresa Wayne first introduced their bluegrass music festival in 2006, they didn't know what to expect.
"None of us started out as festival promoters; we became festival promoters, and in that moment we realized this dream has come true and it really has become a gigantic gift of music to the community," Sullivan Brace says of Pickin's origins.
Now preparing for its 13th year, the festival honors the interests of the diverse membership of Flagstaff Friends of Traditional Music, featuring the best traditional and contemporary bluegrass music. It was even voted Favorite Annual Event or Festival in last year's Best of Flagstaff.
Various educational workshops are offered throughout the three-day event. However, the real draw is when the sun goes down and the campground turns into an all-night jam fest with collaborations among musicians and attendees alike.
This year's lineup includes Del McCoury Band, Béla Fleck, The Infamous Stringdusters, The Travelin' McCourys, Seldom Scene, Jeff Austin Band, The Grateful Ball, Della Mae, Dom Flemons and much more.
Tickets: $98 for a three-day festival pass, $135 for a three-day pass plus camping, children ages 15 and under free with a ticketed adult. Single-day tickets will go on sale July 1. More information at www.pickininthepines.org