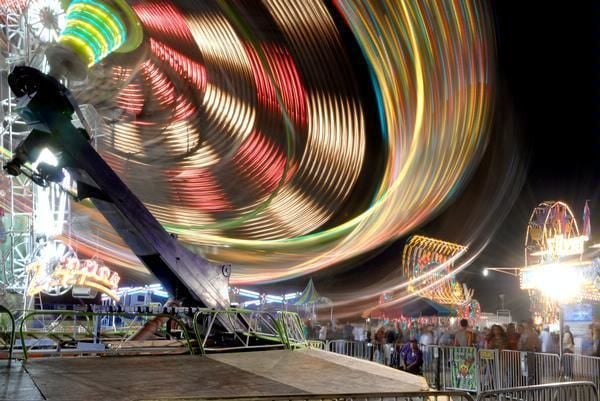 There's no better place than Flagstaff in the early fall. The temperature's just a little bit nippy, creating prime conditions for leaf peeping on the trails, hunting down the perfect pumpkin spice latte or drinking a beer (or two or three) on the patio of one of Flag's many microbreweries. Plus, there's so many events and festivals to catch. It can seem like a lot, but the experts at Flag Live! are here to help you navigate all the fun.
We know the topic of events is a bit iffy right now. That pesky COVID is still lurking and threatening to ruin everything yet again. However, we here at Flag Live! are optimists and we're holding out hope. Hullabaloo was a blast and now we're craving more. We refuse to let COVID ruin another glorious fall season and we know event organizers are implementing lots of precautions.
On the other hand, we also don't want to jinx things by being overly eager, because wouldn't that suck? So, to play it safe, we're focusing on events scheduled to take place before our next issue comes out Oct. 6. Things will likely continue to change, so we encourage you to keep checking flaglive.com for the latest updates.
With that, here's our comprehensive guide to all the festivals and events happening in Flagstaff: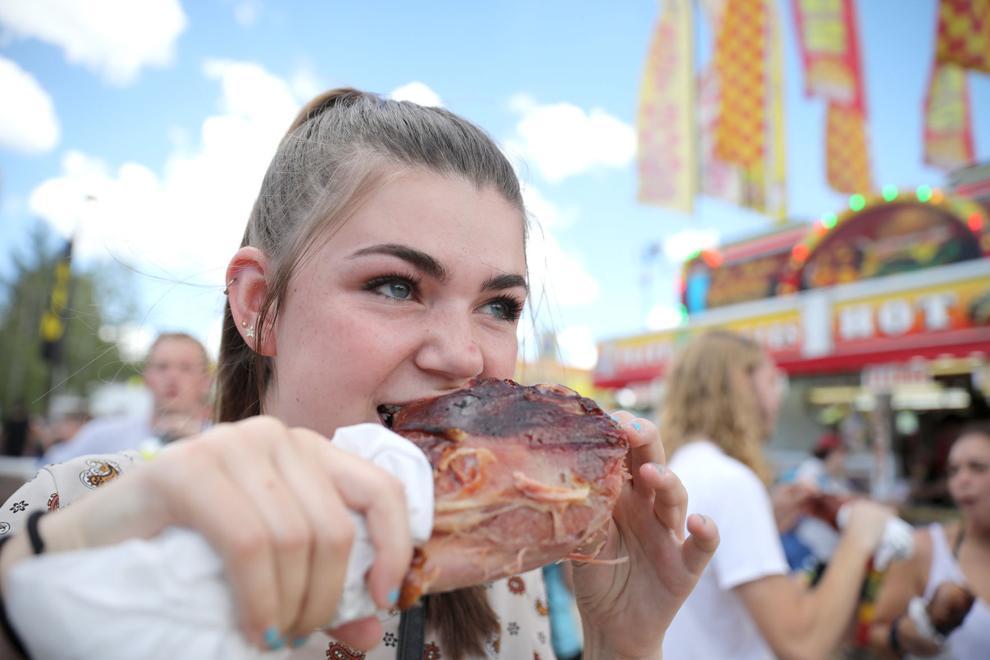 Coconino County Fair
Where: Fort Tuthill County Park, 2446 Fort Tuthill Loop
Sheep! Cotton candy! Live music! Spinning rides that make you puke! What's not to love about the Coconino County Fair? After pivoting to online last year, the 72nd annual county fair is in-person once more.
"We're so grateful we were able to put on an award-winning virtual fair last year," fair manager Ricky Conway said. "We're happy with that, but we're elated to be back in-person again."
This means all the traditional events are back, including exhibits and livestock shows, the carnival with packed full of amusement rides, beer garden, fair food, live entertainment and more. Plus, there will be COVID precautions galore to keep everyone is safe.
Masks will be required indoors and encouraged outside for both fairgoers and workers alike. There will also be hand sanitizing stations set up throughout the fairgrounds, including in the food area, carnival and in each building.
"You'll likely be tripping on hand sanitizer," Conway joked.
Attendees will also be encouraged to keep as socially distanced as possible when at the fair and to purchase tickets online ahead of time to reduce the number of people waiting in line. Seating areas will be modified to ensure social distancing. These precautions even extend to the carnival rides where only people from the same household will be seat together.
Unfortunately, the demolition derby won't happen this year, but Conway's hopeful it will be back for 2022.
This year's music lineup includes Flag favorites Black Lemon, country singer David Lee Murphy, Reel Big Fish cover band The Originals and Su Majestad La Brissa for a night of Latin dancing. The Funny Waiter Show and Dangerously Fun Juggling will take over the variety stage throughout the extended holiday weekend.
Parking at the fair is $5. There's also a free shuttle service that picks up at NAU parking lot P62 on Pine Knoll Drive. Or, get a pre-fair workout by biking or walking to the fairgrounds via the Flagstaff Urban Trails System that leads right to the park. Plus, you'll save a few bucks on parking and be able to justify eating your weight in kettle corn.
Tickets: Adults $8. Tickets are $5 for seniors 65 and older, as well as youth ages 6-12. Children 5 and under are free. Parking is $5 and ride tickets can be purchased at the fair. Visit coconinocountyfair.com for more info and to get tickets.
Art in the Park
Where: Wheeler Park, 212 W. Aspen Ave.
Labor Day weekend offers a whole extra day for activities. Take a break from the fair on one of those days and head on over to Wheeler Park for 29th annual Art in the Park. Each Fourth of July and Labor Day weekend, Wheeler Park transforms into a one-of-a-kind arts and crafts festival. Nearly 100 artists from across the state converge for one weekend to show off their wares ranging from textiles to wirework to pottery, paintings, handmade candles, jewelry and more. Plus, there's live music, a beer garden and food vendors all weekend long.
Pickin' in the Pines
Where: Pepsi Amphitheater at Fort Tuthill County Park, 2446 Fort Tuthill Loop
This year's Pickin' in the Pines is already slated to be the best yet. The annual bluegrass and acoustic music festival is now in its 15th year and it keeps getting better and better.
"There's no experience like this with three full days of live music," marketing director Laura Gomora said.
This year's lineup includes Ricky Skaggs & Kentucky Thunder, Leftover Salmon, Yonder Mountain String Band, Steep Canyon Rangers, The SteelDrivers, Missy Raines and so much more.
In addition to the award-winning headliners and performers, there's jam sessions, a band contest, activities for the kids and various educational workshops. However, things get much more intimate when the sun goes down as the campground turns into an all-night jam fest with collaborations among both musicians and attendees for a once-in-a-lifetime experience. Sadly, camping passes are already sold out for the year and Gomora warned tickets could sell out before opening.    
A number of COVID precautions are in-place, according to Gomora. Masks are required indoors. Since all events are outside this year, that guideline refers to all restrooms within the Pepsi Amphitheater, the campgrounds and the commercial building restrooms. Attendees are encouraged to wear masks while outdoors if they can't safely physically distance.
Tickets: Single-day tickets start at $65 and $145 for a three-day pass. Kids 14 and under are free. County resident can get a one-day ticket to the festival on Sunday for $55. Visit pickininthepines.org for more information and to get tickets.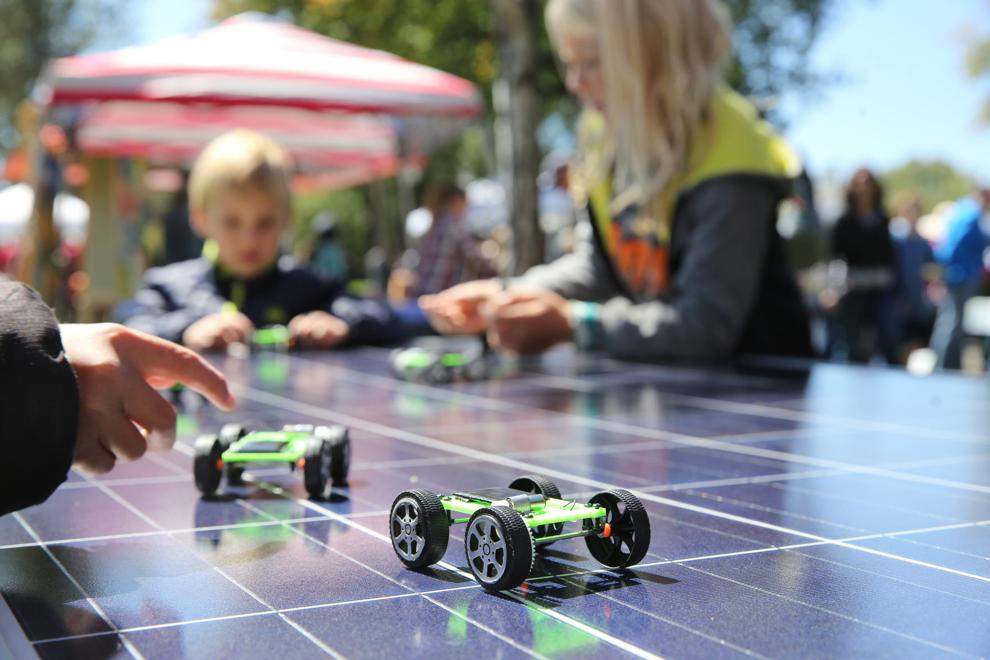 Flagstaff Festival of Science
Where: Each fall, Flagstaff celebrates our love for science by connecting people with the wonders of scientific discovery over the course of 10 days with more than 100 free community events. Archeologist Dr. Jamie Awe will kick off the annual event this year by sharing his zest for exploration, passion and in-depth research of the lasting grandeur of Maya civilization during his lecture, "When Stones Speak: Decoding the Messages Embedded in Ancient Maya Monuments." Numerous other experts will lead presentations, workshops, in-person guided walks, and demonstrations in-line with the "Stories in Stone" theme.
Tickets: Free. Visit scifest.org for the full schedule of events and details about COVID precautions.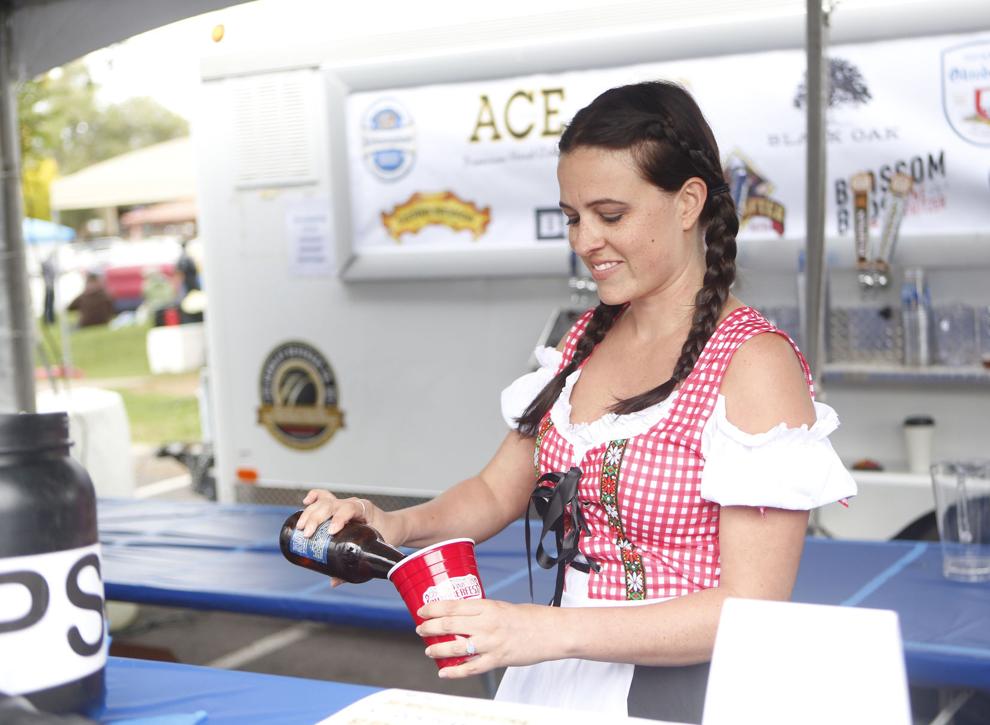 Flagstaff Oktoberfest
Where: Wheeler Park, 212 W. Aspen Ave.
Deutschland returns to downtown Flagstaff for one weekend only with the annual Oktoberfest. Kick off the autumn season with a day of beer, brats and some good ol' Bavarian polka. Lace up your dirndl and throw on those lederhosen for the brat eating contest, yodel off and beer stein holding competitions. Those too young to guzzle down beer (in the US, least) will get a consolation prize of root beer floats, bounce houses and arts and crafts. Findlay Volkswagen will also be on hand for a very… special contest where they stuff as many people as possible in a VW bug. Their current record is 24, so better start your training to become a human pretzel now. We're looking forward to drinking a beer (or two or three...) with y'all on a beautiful autumn day. Prost!