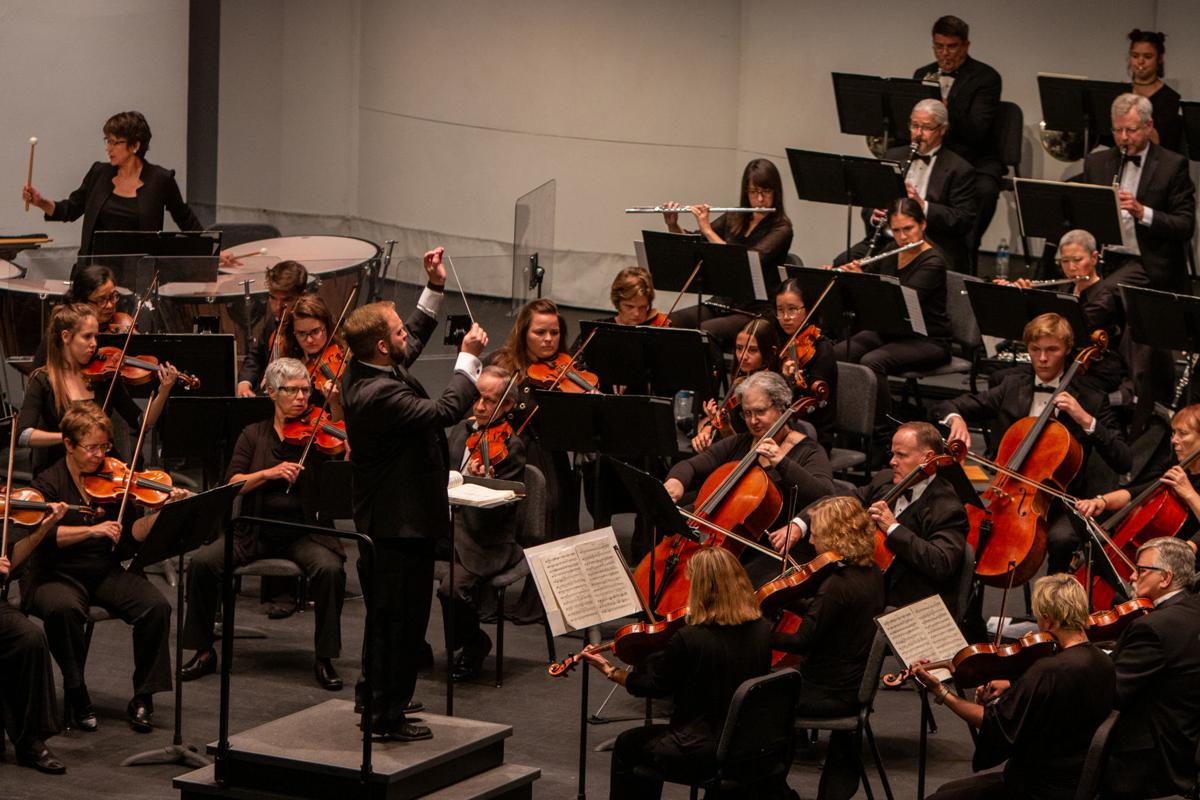 The Flagstaff Symphony orchestra will come to your living room this Fourth of July; or your patio, kitchen or dining room, depending on where you prefer to watch your screens.  
In place of its traditional Fourth of July concert at the Pepsi Amphitheater, FSO will present a virtual salute to be released on its website and Facebook page on Independence Day.
Prominent orchestras around the country have come together virtually for similar ensemble performances, with many of the videos going viral.
"Those] are impressive, and the result of a great deal of hard work on the part of the musicians and producer," an FSO press release stated.
Part of FSO's virtual concert will be a rendition of "America the Beautiful" performed by 60 of its professional musicians—all coming together virtually. The "America the Beautiful" project in particular started at the beginning of June, with every musician recording themselves at home, then uploading their part online.
"Once all 60 recordings were received, I stitched them together side-by-side in audio software. Then I storyboarded and created the video with all the musicians' images and added the complete audio mix." Charles Latshaw, FSO's music director and producer for the project, said. "It was a challenging but exciting process seeing the whole thing come together."
Like many of their colleagues, Latshaw, orchestra players and FSO staff, have turned to creativity in the face of adversity.
"It doesn't come close to replacing the experience of a live performance. Still, it's at least something we can do as individuals to build music together. The result is something we're very proud of," Larry Lang, executive director of FSO, said.
Stay up-to-date on what's happening
Receive the latest in local entertainment news in your inbox weekly!