Just over five months after Debbi Grogan's passing due to complications from pancreatic cancer, Jennifer Grogan, owner and operator of Peak Events, plans to maintain her mother's vision for community development in the seventh iteration of her company's flagship festival, Flagstaff Blues & Brews.
The event, which takes place Friday and Saturday, will be held at the Continental Country Club driving range and will feature performances from several national blues acts, including Larkin Poe, Samantha Fish and the Kenny Wayne Shepherd Band. A variety of brewers and food vendors will accompany 37 booths and exhibits presented by both local and international businesses and organizations.
Despite expecting over 5,000 attendees throughout the course of the weekend, Jennifer said she and her team of over 200 volunteers are well prepared for the greatest number of ticket sales in the festival's history.
"Mom prepared me for this, for sure," Jennifer said. "It was her vision and her baby, and I was lucky enough to be her partner. I got to work next to her and see her crazy vision come to life every year, and now it's my job to make that crazy vision happen each year."
For the second year in a row, a portion of all alcohol sales at the festival will be donated to the Flagstaff Arts & Leadership Academy (FALA), a local charter school with a curricular emphasis on college preparation, leadership skills and fine arts education. Jennifer said this special contribution falls in line with her mother's deeply held passion for music education.
"[Mom] wanted to make sure that no child was ever without an instrument, or the ability to learn music," Jennifer said. "Art and music tend to be eliminated from curriculum first, and we wanted to make sure to keep those things positive and present in our local schools."
Eli Cohen, executive director for FALA, said the Grogans' passion for promoting fine arts has been evident in each of his interactions with the company. Last year's festival contribution of $11,000 helped the school maintain and improve many aspects of arts programs. Cohen said public exposure provided to the school through its interactions with Peak Events has been invaluable to the academy.
You have free articles remaining.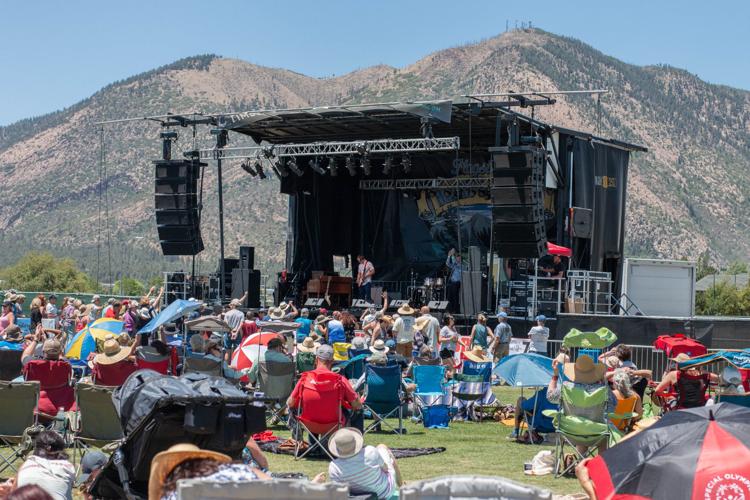 "It's not just a financial arrangement," Cohen said. "[Peak Events] wanted to work with us so that we can increase our programs and have more instruments, funds and performance spaces. But also, one of the things they tried to do is to connect our music program with others in town … they're helping us build relationships."
Jennifer said Blues & Brews is ultimately an opportunity for community members to strengthen their ties to one another, and it all began with her mother's love for throwing parties.
According to Peak Events' website, Debbi Grogan — who was a very active member in her community — founded the company in 2001 as an outlet for her own creative expression and a means to indulge in her charismatic nature. When Jennifer graduated from NAU in 2009, she was formally invited to join her mother's company, and the two began to tackle a number of major event-planning contracts in both the public and private sectors.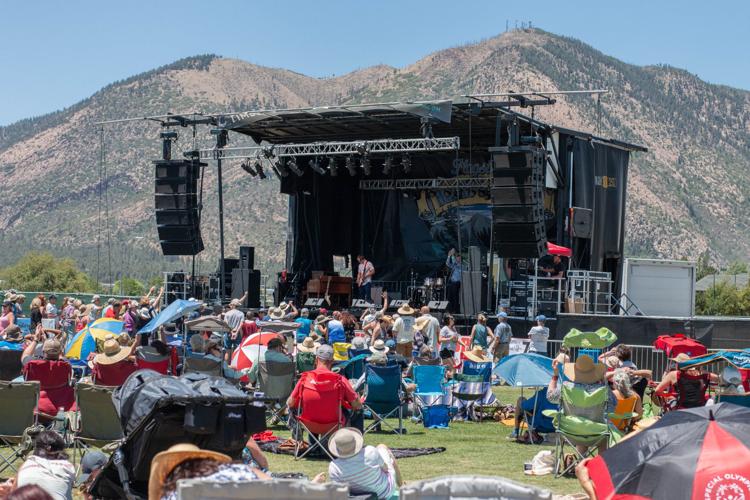 Jennifer said it wasn't always easy working so closely with her mother on large, annual festivals like the Flagstaff Oktoberfest and Blues & Brews, which require a great deal of attention and personal selectivity. In the end, she said the two overcame their differences and learned to appreciate each other's talents.
"God, we could fight," Jennifer said. "But at the end of the day, we respected each other and our opinions. It took us a while to figure out what we were both good at … we learned to play to our strengths and just enjoyed every second of it."
As Blues & Brews continues to gain in popularity, Jennifer said she hopes to further her company's philanthropic pursuits, possibly through the development and support of a week-long music camp for Flagstaff youths. She said she is continually inspired by the charitable efforts of her mother, and by her fondness for the community.