Bunny Wailer, a reggae luminary who was the last surviving member of the legendary group The Wailers, died Tuesday in his native Jamaica. He was 73.
Who says you can't go home? Alice Cooper, one of Detroit's most famous sons, does it on new album "Detroit Stories," producing a masterpiece o…
NEW YORK — Twenty-five years ago, stage actors Adam Pascal and Daphne Rubin-Vega had been cast in a new, edgy musical downtown and wondered if…
Award-winning singer Stevie Wonder told Oprah Winfrey in an interview he is moving to Ghana, citing the political turmoil in the United States.
Legendary singer Stevie Wonder has said in an interview with Oprah Winfrey that he is moving to Ghana. The 'I Just Called to Say I Love You' s…
The legendary electronic music duo Daft Punk have confirmed their break-up after a 28-year career. The duo announced the news in an 8-minute v…
French electronic music duo Daft Punk, known for such hits as "One More Time" and "Get Lucky," announced they're breaking up after 28 years.
Stacker takes a look at Black artists music wouldn't be the same without, from Sister Rosetta Tharpe to Tupac Shakur.
A look back at pop star Britney Spears' career, in photos.
This Saturday, the Flagstaff Symphony Orchestra presents Night Music. The on-demand program will be available online Feb. 20 through Feb. 28.
Taylor Swift announced on Thursday that a rerecording of one of her first albums, "Fearless," will be released on April 9. Here's why.
After dropping two surprise albums in 2020, Taylor Swift has been busy at work and just announced that her re-recorded sophomore album 'Fearle…
Chick Corea, a jazz pianist with a staggering 23 Grammy Awards who worked alongside Miles Davis and Herbie Hancock, has died. He was 79.
Chick Corea, a towering jazz pianist with a staggering 23 Grammy Awards who pushed the boundaries of the genre, has died. He was 79.
We've had to say goodbye to some beloved musicians, athletes, actors and more. Here's a look at the stars we've lost so far in 2021, through January.
NEW YORK — Last year, Taylor Swift gave us a lot of new music. This year it will be old — the pop star has announced she's dropping the first …
Jay-Z, Foo Fighters and Tina Turner Among 2021 Rock Hall of Fame Nominations. The Rock & Roll Hall of Fame has released its list of 16 nom…
2021's Rock and Roll Hall of Fame nominees include Jay-Z, Foo Fighters and Tina Turner. On the list for the first time: The Go-Go's, Mary J. B…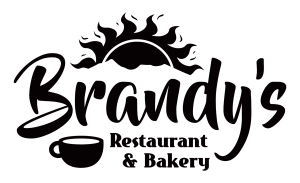 Brandy's Restaurant & Bakery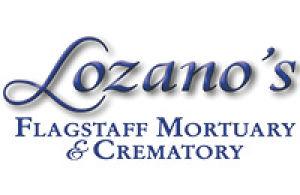 Lozano's Flagstaff Mortuary & Crematory

Would it be a classy affair, with shrimp cocktail and cigars? The Weeknd's promotional materials for the Pepsi Super Bowl Halftime Show in Tam…
Secrets of The Weeknd's face, from bloody horror to 'surgery' shocker
Stacker looked at data from the Recording Industry Association of America (RIAA) and the Grammy Awards to curate a gallery of the most success…
Singer Morgan Wallen was suspended indefinitely from his label after a video showed him shouting a racial slur. Radio stations have dropped his music.
Morgan Wallen has been removed from hundreds of radio stations after a video emerged of him using a racial slur. The video shows the country m…
Tony Bennett has Alzheimer's disease. The legendary singer's family confirmed the news in a new profile for AARP Magazine, saying he was diagn…
Singer Tony Bennett has been diagnosed with Alzheimer's, but it hasn't quieted his legendary voice as he continues to rehearse and sing with p…