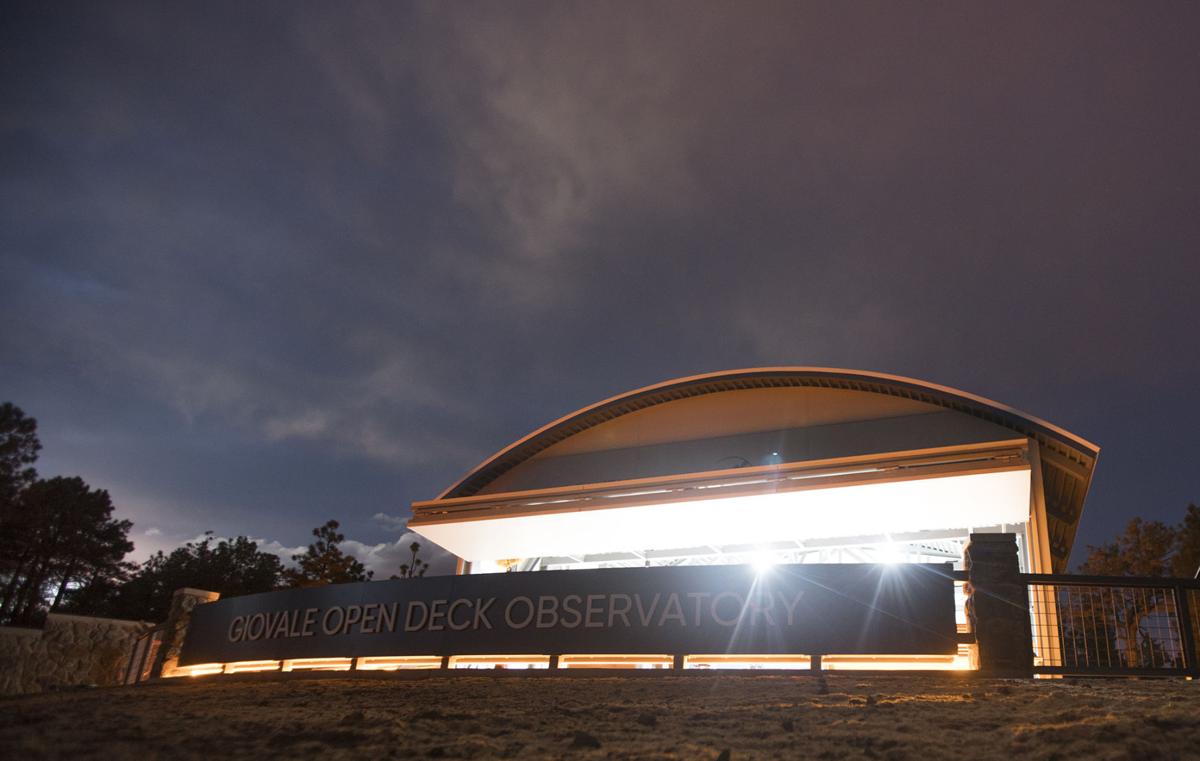 Lowell Observatory was one of the first Flagstaff businesses to close as COVID-19 cases began cropping up in Arizona, ahead of any official orders to do so. Now almost five months later, the historic science institution is rolling out the first phase of its reopening plan.
Phase 1A sees Lowell's free virtual programming—which has highlighted celestial phenomena like the recent passing of Comet NEOWISE and the upcoming livestream of the Perseid meteor shower—continuing, with the observatory introducing exclusive private programs for groups of 10 people or less at the Giovale Open Deck Observatory, which opened late last year. Phase 1B will add programs utilizing the 24-inch Clark Refractor and 24-inch Dyer Telescope, both housed in ventilated domes, with the pop-up Starry Skies Shop set up outside or in the lobby and limited to 10 people at a time.
More portions of in-person programming will return as organization leaders see fit, in alignment with guidelines and recommendations from the Centers for Disease Control and Prevention and dependent on the numbers of COVID cases in the state.
This past June, Lowell, along with more than 20 other local science and culture organizations, signed a pledge to restart full in-person programming only when science-based reopening procedures could be implemented.
"We're trying to encourage everyone to use best scientific practice," Lowell Director Dr. Jeff Hall, who helped spearhead the initiative, said in a press release. "And to that end, our reopening plan also includes a tool we have developed to estimate the risk of contracting COVID-19 in any indoor or outdoor circumstance in our facilities. We want our staff to be in a low-risk environment, and we're offering the same to our guests."
In order to keep employees and visitors safe during this process, Lowell is adhering to CDC guidelines for hygiene, physical distancing and facial coverings, as well as covering telescope eyepieces with clear petri dishes that can be easily disinfected between people without obscuring the views.
"Their new Giovale Open Deck Observatory, which is completely outside and offers multiple telescopes, is a perfect feature to kick-off the reopening of Lowell to visitors," said Debbie Johnson, director of the Arizona Office of Tourism.
While not encouraging large groups of people to come to Flagstaff at this time, the plan offers a unique stargazing experience to cohabitating or co-traveling groups of less than 10.
"Lowell Observatory's well-conceived plan for safely reopening reinforces the observatory's place as a respected leader in the Flagstaff community," Mayor Evans said. "Their practice of making decisions based on careful, data-driven analysis is a model for others to follow."
Stay up-to-date on what's happening
Receive the latest in local entertainment news in your inbox weekly!