Starring in a hit film is one thing, but kayaking all 50 states? That's an accomplishment, says Charlene Swankie, one of the van dwellers feat…
For the real-life van dwellers who appear in "Nomadland," life hasn't changed drastically since the film was released.
I'm not sure I've ever seen a sex scene — or presex scene — quite like the one that arrives halfway through "Boogie," Eddie Huang's fascinatin…
The Sedona International Film Festival is proud to present the Flagstaff premiere of the acclaimed new drama "My Salinger Year" on Wednesday a…
If you think men are annoying in our world, wait till you get a load of them on the planet New World in "Chaos Walking," the once highly antic…
Movie critic Bruce Miller says "Raya and the Last Dragon" is a beautiful film that borrows more than a few elements from Disney's past. Filled…
Bunny Wailer, a reggae luminary who was the last surviving member of the legendary group The Wailers, died Tuesday in his native Jamaica. He was 73.
Who says you can't go home? Alice Cooper, one of Detroit's most famous sons, does it on new album "Detroit Stories," producing a masterpiece o…
NEW YORK — Twenty-five years ago, stage actors Adam Pascal and Daphne Rubin-Vega had been cast in a new, edgy musical downtown and wondered if…
Award-winning singer Stevie Wonder told Oprah Winfrey in an interview he is moving to Ghana, citing the political turmoil in the United States.
Legendary singer Stevie Wonder has said in an interview with Oprah Winfrey that he is moving to Ghana. The 'I Just Called to Say I Love You' s…
The legendary electronic music duo Daft Punk have confirmed their break-up after a 28-year career. The duo announced the news in an 8-minute v…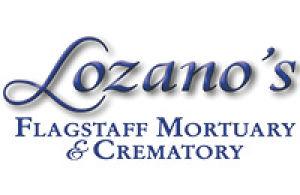 Lozano's Flagstaff Mortuary & Crematory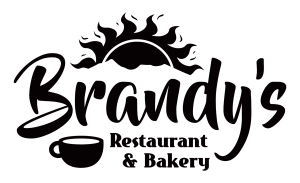 Brandy's Restaurant & Bakery
And don't miss the latest episode of 'The Blacklist' on NBC.
Loving classic films can be a fraught pastime. Just consider the cultural firestorm over "Gone With the Wind" this past summer. No one knows t…
The new teaser is set to Romano delivering his own rendition of Beyoncé's 'Crazy in Love.'
While he also says he made a 'mistake,' 'GMA' co-host Michael Strahan was not impressed.
Plus, catch a new episode of 'Celebrity Wheel of Fortune.'
Follow head coach John Mosley and his impassioned team in the eight-episode Netflix series.
Get ready for the next chapter in the career of Michael Connelly's detective.