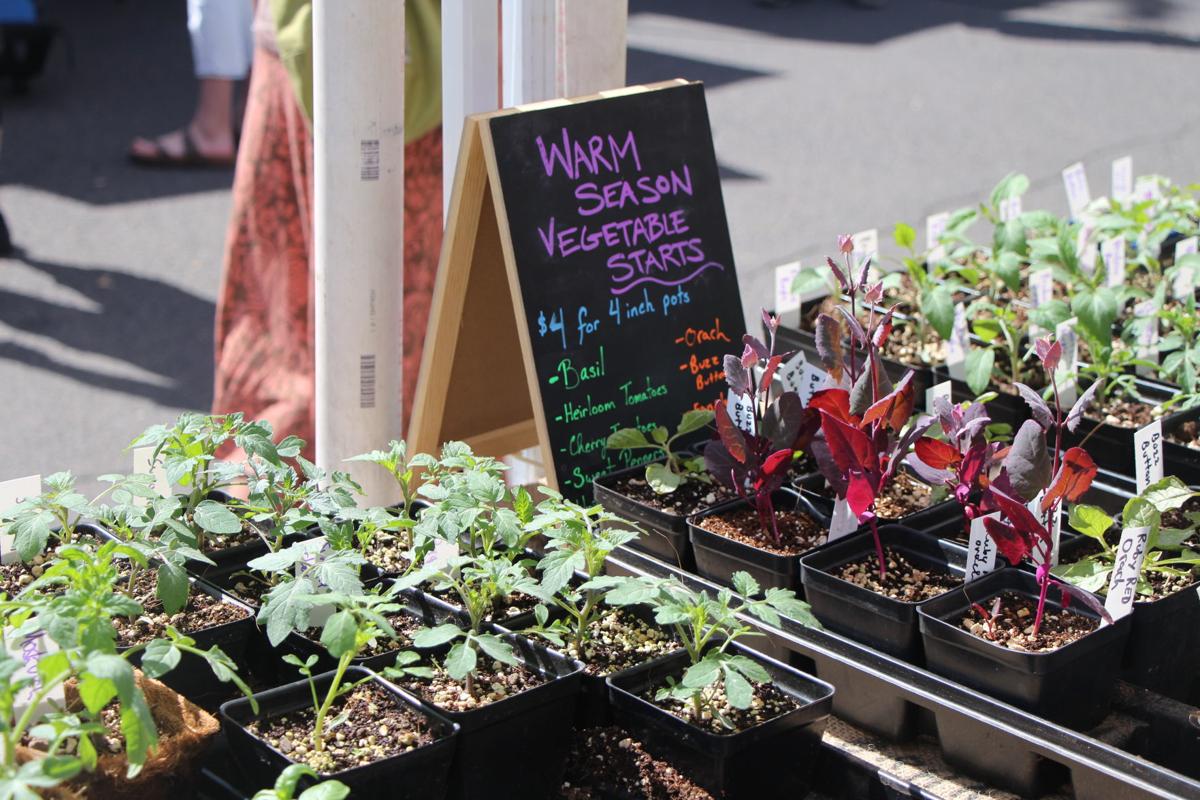 The Flagstaff Community Market is marking its 20th birthday this year, but the circumstances surrounding the celebration are decidedly different than what its organizers had originally foreseen. While coronavirus-related closures and precautions remain, the normally-bustling Sunday affair will take place social-distancing style, swapping a packed Flagstaff City Hall parking lot for the safe alternative that is online ordering and curbside pickup.
According to Art Babbott, one of the head organizers of FCM, Flagstaff Community Market organizers began planning for the farmers market's new structure about a month ago. The online ordering went live on Monday with the first run of pick-ups taking place Sunday, May 3.
Though the revamping proved logistically very challenging, Babbott said, the team wanted to maintain the access to fresh, local food that the farmers market provides.
"We tried to serve both the interests of good, solid public health practices and procedures, and support our community and local growers by having access to healthy nutritious food," he said.
Instead of browsing rows of vendors, those wanting to purchase fresh produce and other items from the market do so by ordering from the Flagstaff Community Market website anytime between noon on Mondays and noon on Thursdays. The website includes options to fill a cart with goods from various farms in the area to be picked up in person on Sunday between 9 a.m. and 1 p.m. at the city hall parking lot. For those who are coming to claim their goods in person, FCM is encouraging walk-up and bike-up orders.
FCM is also offering home-delivery options for an extra fee.
As of now, the Flagstaff Community Market will continue to operate this way through May, before the team assesses whether or not to transition to an in-person market with social-distancing protocols at "the appropriate time and under the appropriate management," Babbott said.
Babbott also lauded the presence of the market's volunteers, 20 of whom will be coordinating the walk-up, bike-up and drive-up order pick-ups Sunday. All volunteers will be wearing face masks and gloves.
"We have an amazing array of volunteers, vendors and staff who have worked incredibly hard," Babbott said.
And, he added, the orders have been coming in fast, a testament to the steady stream of locals and visitors who have supported FCM for the past two decades.
"The orders have been really strong," Babbott said. "We so appreciate our growers and the 20-year support that this community has given them and given the community market. We were supposed to start this market season off with a huge community celebratory breakfast. We're going to postpone that, though. This 20th anniversary is not exactly looking like we hoped it would and it is what is it is."
Stay up-to-date on what's happening
Receive the latest in local entertainment news in your inbox weekly!