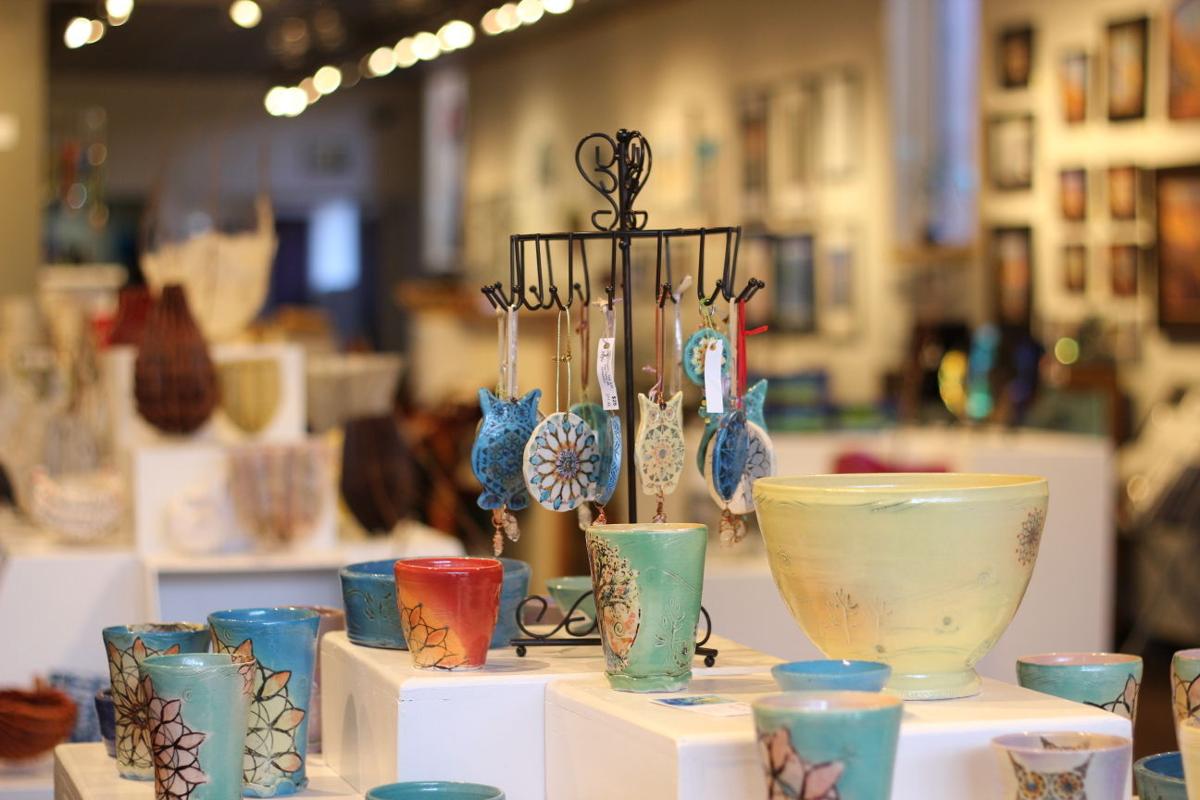 Flagstaff's First Friday ArtWalk is set to return after a monthslong hiatus due to COVID-19. The monthly art event will reopen in October with a few changes, including a partnership between Flagstaff Arts Council, which has put on ArtWalk for many years, and the Flagstaff Downtown Business Alliance.
"Flagstaff Arts Council is all about collaborations and building strong partnerships," Jonathan Stone, executive director, said.
According to Stone, DBA and FAC began meeting as early as February to discuss the alliance. But not long after, the pandemic hit and with it closures across Flagstaff went into effect.
"This partnership is even more important now as we seek to reenergize the downtown as the creative heart of our city," Stone said.
First Friday ArtWalk has long been a favorite gathering for locals and tourists alike as galleries and shops stay open late, host various exhibitions or just welcome in new crowds. Each first Friday of the month typically saw between 20 and 40 art galleries and businesses in the historic downtown area opening their doors for the special exhibitions, performances, music and more.
It was one of many Flagstaff mainstays that was placed on pause for several months as organizations searched for the best ways to reopen and host events safely.
Terry Madeksza, executive director for DBA, said she and the rest of the group are excited to join the ArtWalk team and to help launch the popular event after such a long break.
"We have worked hard to implement creative ways to showcase arts, culture, entertainment all while prioritizing public health," Madeksza said. "Tables and chairs have been added in public spaces for expanded outdoor dining, and businesses are open with safety protocols in place. We invite residents and visitors alike to not only experience First Fridays, but to explore arts and culture in downtown Flagstaff all month long."
The first revamped ArtWalk also has a new sponsor. Nature Exposed Photography had initially agreed to be the presenting sponsor of the event back before the pandemic caused its postponement and was eager to help start it back up again. It was also through Nature Exposed that a new ArtWalk website and logo were created.
"Nature Exposed Photography is excited to sponsor the ArtWalk this year," Tony Freeman, owner of the local company, said. "Given the ongoing challenges facing us all, supporting the opportunity for folks in our community to escape the chaos and enjoy the work of local artists is high on the list of our priorities. Helping others in these difficult times is a great way to help ourselves and to beautify the homes where we are spending more time in these days. The ArtWalk team and local galleries are working hard to provide a safe environment for you to enjoy the arts."