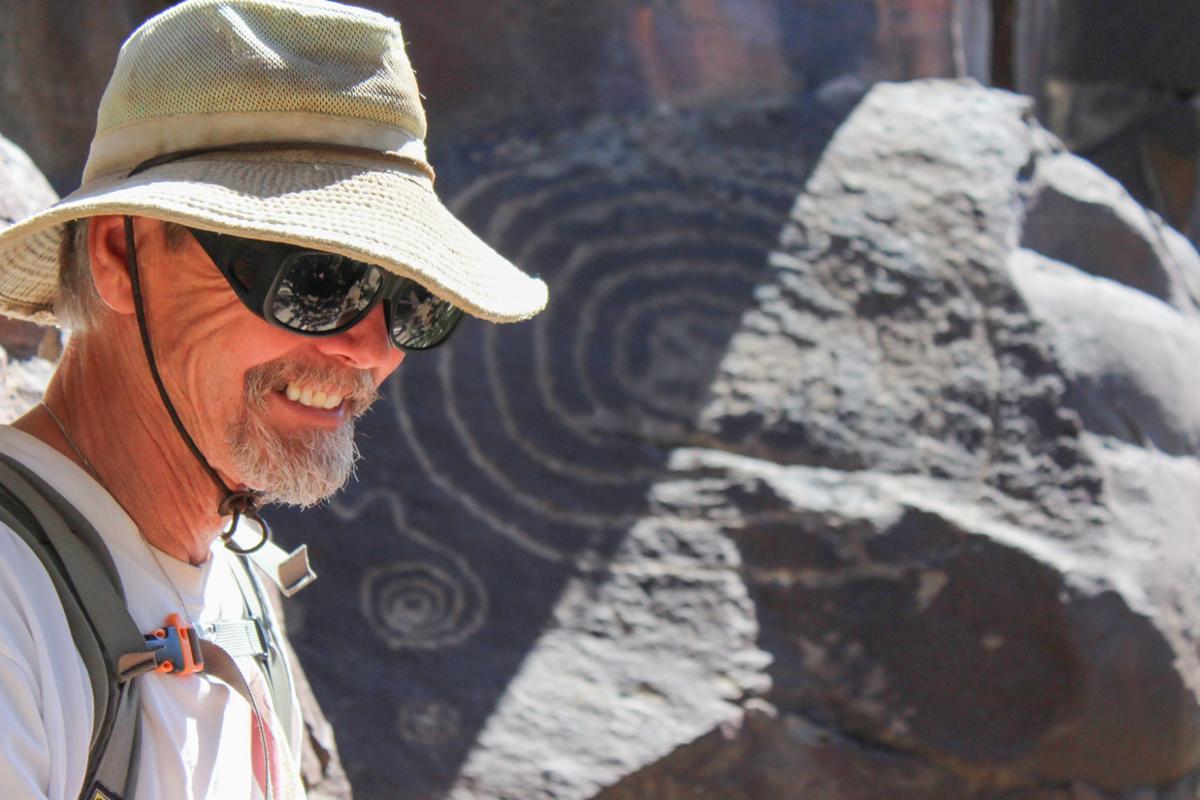 The Navajo and Hopi people have extensive knowledge of astronomy that is unique to their individual cultures.
The Navajo people, historically nomadic in nature, focused on the migration of constellations in the night sky. Hopi people, primarily farmers rooted in one place, used the Sun and the Moon as their references for seasonal and cultural changes.
"I'm constantly learning about how different cultures will observe the same process in the sky and use that information in very different ways that meets their cultural needs," said Bryan Bates, science professor emeritus at Coconino Community College.
Bates and his fascination with "Cultural Astronomy of the Southwest" is included in the line-up of presenters for this year's free, virtual Summer Learning Series at  CCC, which kicks off on Monday.
"Though we wish we could engage with our community face-to-face as we did last summer, we're incredibly excited about the opportunities an online Summer Learning Series affords us in Coconino County," said Meghan Remington, community education coordinator at CCC. "Suddenly, speakers in Flagstaff can be watched and communicated with from Page to Williams and the Grand Canyon."
Topics for this year's virtual lineup include: Resilience: Women in Flagstaff's Past and Present; Why We Have Trouble Talking About Politics; The Doctrine of Discovery and Establishment of Northern Arizona Tribal Lands; The Canyon del Muerto Rock Art Documentation project; and Treasures from the Earth: Minerals, Pigments, and Artifacts from Elden Pueblo and Honanki. Interested participants can register for any session once they receive special access to all scheduled webinars at www.coconino.edu/community-education.
During Bates' presentation, one of the locations he will feature will be a Hopi ancestral cultural solar calendar located in the Stoneman lake area.
The calendar marks the equinox and the arrival of spring, and in the fall, it marks the migration of the Sun back to the south and the preparations for winter. Within those two time periods, the Hopi women participate in a number of cultural activities important to them.
Bates fascination with cultural astronomy of the area began many years ago when he heard a presentation at Fort Collins College in Colorado.
"When I taught at Rough Rock Demonstration School, the chapter in the text on astronomy was about dead European guys," he said. "So, I had the kids go to their parents, to their elders to learn about the Navajo astronomy."
The first half of Bates' presentation will focus on the astronomy of the Navajo people, and the second half will focus on Hopi people.
He's excited to share what he's learned with members of the community.
"I'm hoping to open the door for them to begin to understand that all cultures we know of have their own astronomy," Bates said. "And it helps them understand the natural world … Basically, science is a human endeavor adapted by people who gather their knowledge from nature."
Remington said that she is always excited to hear from the community what they want to learn and explore. Just email her at ccc2community@coconino.edu with suggestions.
Larry Hendricks is the Senior Manager of Public Relations and Marketing at CCC.
Stay up-to-date on what's happening
Receive the latest in local entertainment news in your inbox weekly!