On May 21, the folks at Drinking Horn Meadery stepped outside their new location, formerly home to Galaxy Sales trading post on historic Route…
As time pushes us forward, there is something especially comforting about the familiar past. Our legacy lies there, inviting us to revel in th…
Finding stories of goodwill during such tentative times has not been difficult as communities have been supporting each other in newfound ways…
Quality vendors plus the Sedona red rocks made Massachusetts couple Kathryn and Thomas' destination wedding a memorable one in all the best wa…
Business was brisk at Mama Burger, the lunch-time line of cars in the drive-thru snaking around Flagstaff's iconic joint and almost spilling o…
On the best days, operating a small business incurs risks and rewards. Staff can become like family, but like the most tight-knit of crews, te…
Editor's Note: This list is being constantly updated. Businesses should submit their information to the Facebook group #weareopen#weareflagsta…
Editor's Note: This list is being constantly updated. Businesses should submit their information to the Facebook group #weareopen#weareflagsta…
With local restaurants feeling the loss of in-house dining temporarily banned as a result of the city of Flagstaff and the state's precautions…
Few poets capture Scottish class, culture and early Romanticism as well as Robert Burns. Known as the Bard of Ayshire, Rabbie Burns and variou…
When engineer Jonathan Netzky set his sights on invention, things turned delicious. The founder of NexVeg has evolved and refined his meatless…
Celebrate new beginnings with a meal fit for the finest of diners when Tinderbox Kitchen offers its three-course New Year's Eve prix fixe menu…
So you waited until the last minute to do your holiday shopping. That's all right—we're still working on ours, too. Shopping for friends, fami…
Harvest time is here and, with it, good old fashioned harvest beers are on tap throughout town. Pumpkin beers and Oktoberfest lagers are well-…
In the last dozen years, Old Town Cottonwood has moved in a pointed direction with economic development. Branding itself as the Heart of Arizo…
Culinary tourism gets a lot of buzz these days. In fact, according to Booking.com research, more than one-third of travelers surveyed go afar …
The wine selection at FLG Terroir Wine Bar & Bistro is among the best in the world, according to Wine Spectator magazine.
Humans are creatures of habit. We establish routines in our daily lives and generally stick to them.
"I think that part of artistry and a part of beauty needs to be incorporated into anything that we are going to consume, whether it's a cockta…
Flagstaff Foodies who have waited years for an event that would flex Northern Arizona's portable food vendor muscle need wait no more.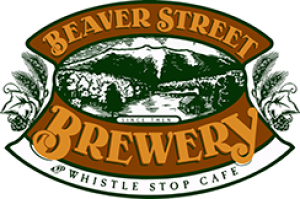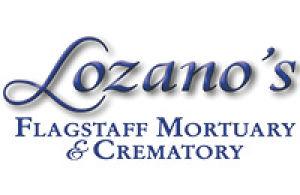 Lozano's Flagstaff Mortuary & Crematory

More than 200 people are already booked for the trip. 
Thousands of people will visit Casper for the Aug. 21 solar eclipse. And while the 2 minutes and 26 seconds of darkness will be the highlight,…
In honor of National Pizza Day, the experts at FindTheHome wanted to discover the cities that love pizza the most. Spoiler: Tucson is not Ariz…
Flagstaff residents love all things local. But a in recent Facebook shout out, our readers let us know there are still a lot of places we coul…
Get ready for corned beef, Irish jigs and lots of green beer.
The American Legion Post No. 3 invites the Flagstaff community to celebrate St. Patrick's Day with them at their annual dinner event.
A lot of restaurants serve chicken dishes. But until recently, there was no locally owned and operated establishment where the bird is the men…