One of the few copies of the comic book that introduced Superman to the world has sold for a super-sized, record-setting price.
What if you could boost your child's immunity to depression in a comic book format?
Revolutionary comic book creator Stan Lee, who died Monday, frequently made cameos in movies featuring his creations.
Comic book genius Stan Lee, the architect of the contemporary comic book, has died. He was 95.
If you've ever taken the time to sit down and read just one book by best-selling author David Sedaris, you know that there's one truth in his …
There's no such thing as interviewing Bill Cosby — you simply experience Bill Cosby. Everything he says or does is either a comedy bit or a li…
If you're in the mood for a good belly laugh or two, plus the chance to hear the free-thinking skepticism of comic Ian Harris, come to the pla…
To convey the experience of the young-adult romance "Finding You," here are some characters: There's protagonist Finley Sinclair, a tall, blon…
It would be an understatement to say that Angelina Jolie is put through the wringer in writer-director Taylor Sheridan's new film "Those Who W…
The early aughts are back in a big way, from fashion, to celebrity couplings, and now, the "Saw" franchise. Made by Aussie filmmakers James Wa…
For the past decade, director Zack Snyder has been on an odyssey through the DC Comics cinematic universe, culminating with his final (for now…
From the Mummy to the Marvel Cinematic Universe, here's a look at the 50 highest-grossing movie franchises.
Here's a look at the best movies of the 90s, according to IMDb and Metacritic scores.
A 16-year-old "American Idol" contestant has dropped out after a video circulated of him sitting next to someone wearing what appears to be a …
'American Idol' Finalist Caleb Kennedy Exits Show After Offensive Video Resurfaces
Each will be honored during an induction ceremony in Cleveland on Oct. 30. See the full list of 2021 inductees:
This class will be honored during an induction ceremony in Cleveland on Oct. 30 before what organizers hope is a full house of fans enjoying l…
A list of the 50 best pop songs of the last 30 years. What's your favorite?
Here's a collection of some of the all-time best tunes about moms. So, crank it up and have a happy Mother's Day.
"No town, no city is complete without its art, without its spirit," artist Shonto Begay said when he was honored at last year's Viola Awards G…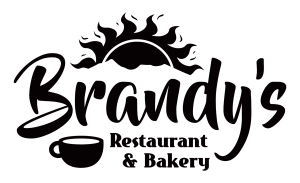 Brandy's Restaurant & Bakery

The shows range from the fairly harmless to the downright morally disastrous — along with a few that are so bad they just might be good.
Tim Federle wasn't like the kids portrayed in his series, "High School Musical: The Musical: The Series."
A list of the 100 best animated TV shows of all time. What's your favorite?
Plus, find out which special guests are stopping by, including some from the NBC comedy's 10-season run.
Titus Welliver will return in an IMDb TV spinoff following the end of the Amazon series.
Using IMDb user votes, Stacker compiled a list of the best television shows of all time with a twist. These series have all been canceled. 
Growing up, Hannah Einbinder's mother — "Saturday Night Live" star Laraine Newman — played comedy routines in the car.