In addition to finishing his first book, "Mixed Plate," Koy wrote a movie that he and his writing partners sold to Steven Spielberg's producti…
What if you could boost your child's immunity to depression in a comic book format?
Revolutionary comic book creator Stan Lee, who died Monday, frequently made cameos in movies featuring his creations.
Comic book genius Stan Lee, the architect of the contemporary comic book, has died. He was 95.
If you've ever taken the time to sit down and read just one book by best-selling author David Sedaris, you know that there's one truth in his …
There's no such thing as interviewing Bill Cosby — you simply experience Bill Cosby. Everything he says or does is either a comedy bit or a li…
If you're in the mood for a good belly laugh or two, plus the chance to hear the free-thinking skepticism of comic Ian Harris, come to the pla…
NEW YORK — Twenty-five years ago, stage actors Adam Pascal and Daphne Rubin-Vega had been cast in a new, edgy musical downtown and wondered if…
Day is the reason to see this -- not the glossy, almost miniseries-like production that director Lee Daniels has crafted.
Movie critic Bruce Miller says Andra Day almost seems like a sure Oscar winner for "The United States vs. Billie Holiday." But because directo…
"I Care a Lot" is incredibly good during its first 30 minutes or so. Then, it takes an abrupt left turn and becomes a film that doesn't quite …
With Oscar season nearing and several major sporting events on the horizon, here's a look at the best sports documentaries of all time, accord…
Two decades after the Japanese trading card game became the biggest thing in schoolyards around the world, Pokemon cards are fetching up to si…
Who says you can't go home? Alice Cooper, one of Detroit's most famous sons, does it on new album "Detroit Stories," producing a masterpiece o…
NEW YORK — Twenty-five years ago, stage actors Adam Pascal and Daphne Rubin-Vega had been cast in a new, edgy musical downtown and wondered if…
Award-winning singer Stevie Wonder told Oprah Winfrey in an interview he is moving to Ghana, citing the political turmoil in the United States.
Legendary singer Stevie Wonder has said in an interview with Oprah Winfrey that he is moving to Ghana. The 'I Just Called to Say I Love You' s…
The legendary electronic music duo Daft Punk have confirmed their break-up after a 28-year career. The duo announced the news in an 8-minute v…
French electronic music duo Daft Punk, known for such hits as "One More Time" and "Get Lucky," announced they're breaking up after 28 years.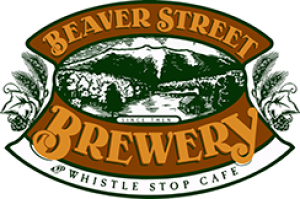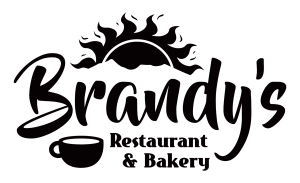 Brandy's Restaurant & Bakery
LOS ANGELES — When "WandaVision" wraps its initial run next month on the Disney+ streaming service, Elizabeth Olsen's Wanda will make her next…
"The work is all that really matters," says Jonathan Tucker, who stars alongside Riann Steele in the new NBC drama.
Plus, the titles that are leaving the streamer — catch them fast!
Get the details on a new 'Star Trek' series, 'The Challenge: All Stars,' 'Inside Amy Schumer,' and more.
Plus, 'The Real Criminal Minds,' a true crime docuseries about a real former FBI profiler, is also coming to the streaming service.
The 78th Golden Globe Awards airs Sunday, Feb. 28. But in the meantime, you can stream these 10 shows, all of which feature actors currently n…
And don't miss a new episode of 'Young Sheldon.'