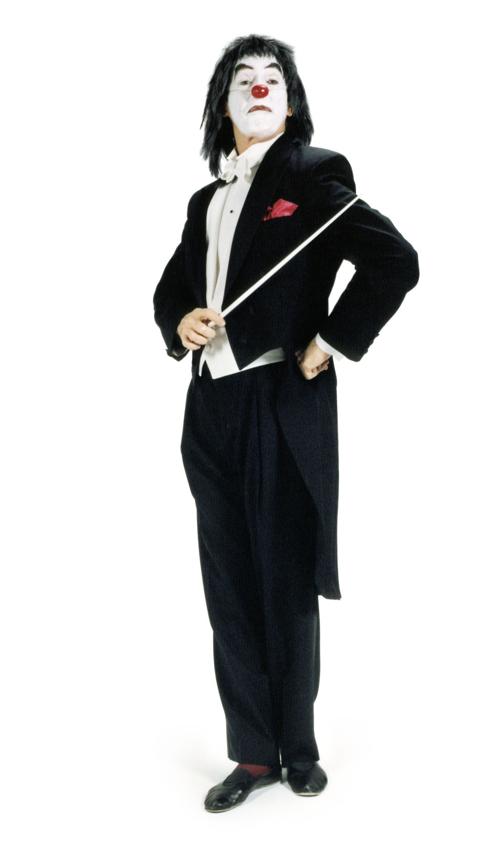 For such a haul from the Pittsburgh area, one of the world's leading Charlie Chaplin experts is not going to let a stellar opportunity to pack as many punch lines as possible pass.
Before he accompanies the Flagstaff Symphony Orchestra as the "Classical Clown" in "Charlie Chaplin at the Symphony" Friday, Dan Kamin will lend his talents in a more intimate venue.
Chaplin's "Funny Bones" will be exhumed at the Doris Harper-White Community Playhouse Monday, Feb. 15 at 7 p.m. This one-of-a-kind multimedia presentation will feature Kamin's insight set to the tune of Charly Spining tickling the keys. Tickets are $15 or $12 for students, seniors and children. Call 774-1662 or visit Theatrikos.com to learn more.
Kamin uses the power of Chaplin's iconic 1916 film, "The Pawnshop," in its newly restored fashion, performance sketches, clips and audience participation to unearth the spectacular comedy of Chaplin himself.
Hooked on Chaplin since his mentor at Carnegie Mellon University took the young Kamin under his wing, the performer departed from his former love of magic. In those days, he would practice in the bathroom of his alma mater's student union until someone walked in. Then, he said, he would pretend to wash his hands. Since, Kamin has developed his own characters that trail in the vein of the silent film greats.
"After studying some of the craft of that form of comedy, I started getting ideas about my own characters. I needed an audience to try it out, so I tried it out at a mental hospital," Kamin remembered, adding one bit of his mime style involved gripping an invisible railing. At that, a patient shouted, "'Hey, he's crazier than we are!'"
Kamin continued, "I kept watching the Charlie Chaplin movies to understand my own craft. I checked out every book I could find about him to find out the secrets." After examining the underlying "funny bones," he said, it was his responsibility to write a book.
Two thoroughly-researched biographies later, Kamin has demonstrated his unique knowledge of not just the silent film players themselves, but the entire silver screen era. On stages across the world, Kamin shares his passions.
"I don't just talk about it and give the audience the benefit of my Olympian wisdom. Certain things, once you realize them, everything clicks into place," Kamin added with a laugh. Of course, for "Funny Bones," pranks will be played. And as far as a candy bar coming into play with audience participation — there's always room for a bribe.
Stay up-to-date on what's happening
Receive the latest in local entertainment news in your inbox weekly!