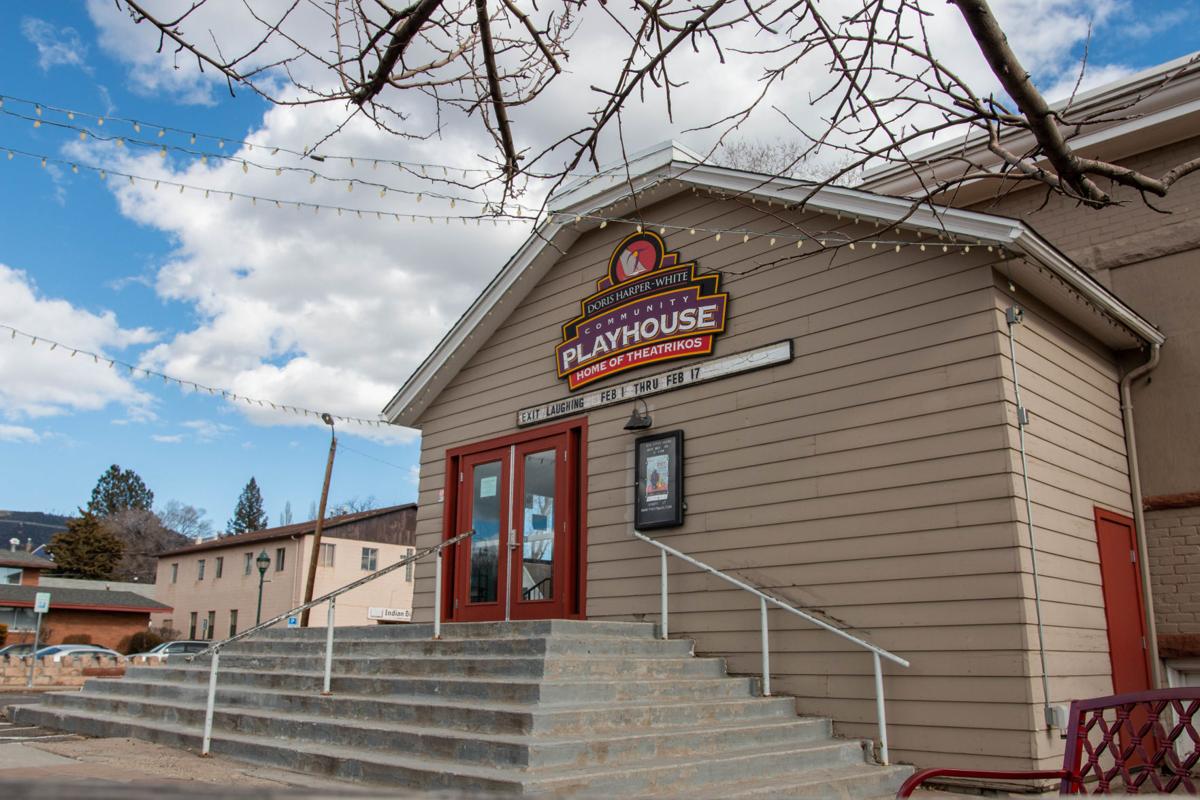 Theatrikos Theatre Company is set to celebrate its 50th season in 2022 with a full slate of productions following two seasons abbreviated by the COVID-19 pandemic.
The Flagstaff staple announced the 2022 schedule with six productions throughout the year to celebrate the anniversary. 
"The best shows of the past 50 years, with votes from the audience, are sure to be popular with patrons in 2022," Theatrikos Theatre Company Executive Director Chis Verrill said.
The 50th season will oepn with 12 Angry Jurors, followed by Steel Magnolias, The Foreigner, Nunsense, The Cemetery Club and Miracle on 34th Street.
Theatrikos first opened in 1972 with the comedy What Did We Do Wrong? They'll bring the show back for one night on July 14, 2022 — exactly 50 years to the day after it first opened — with a staged reading.
Big changes are also afoot at Theatrikos' home, the Doris Harper-White Community Playhouse, ahead of the anniversary season. A new black box theater is currently being constructed in the theater's basement, providing a versatile and intimate setting suited for small-scale productions.
It's not clear what COVID-19 precautions will look like in the 2022 season, but Verrill said the current precautions in place are sure to keep the doors open and keep the cast, crew and theatergoers safe. Currently, masks are required for all patrons and staff during performances in addition to proof of vaccination or a negative COVID test within 14 days of the performance. Socially-distanced seating is also being used for the upcoming run of the comedy I Hate Hamlet from Oct. 1-17. 
From a new take on a classic courtroom drama to a Christmas favorite, here's what to expect from Theatrikos' 50th season:
Theatrikos' 2022 season
An Emmy Award-winning American stage masterpiece that's a penetrating and engrossing examination of the deep-seated cultural differences, prejudices, indifference, anger and fears that threaten to taint the human spirit.
A group of gossipy Southern ladies in a small-town Louisiana beauty parlor face life's challenges together. Embracing both laughter and tears, alternately hilarious and touching — and, in the end, deeply revealing of the strength and purposefulness which celebrates the power of female friendship.
When everyone in the lodge thinks that a stranger doesn't understand a word of English, some devious characters speak freely around him and he learns some dark secrets. A hilarious comedy based on a devilishly clever idea.
Disaster strikes rather hilariously at the Little Sisters of Hoboken where the cook has accidentally poisoned most of the parish. Only five sisters remain and with the health inspector on the way, the sisters devise a crazy plan to pay for the burials. A laugh-filled musical tour-de-force.
Can a widow find love again — at the same graveyard where her husband rests? In this warm and poignant romantic comedy, three lifelong friends meet once a month for tea before going to visit their husbands' graves. When they meet a man while he's visiting his late wife's grave, their little club may be changed forever.
When a nice old man who claims to be Santa Claus is institutionalized as insane, a young lawyer defends him by arguing in court that he is the real thing — thus exemplifying the true magic of the season.