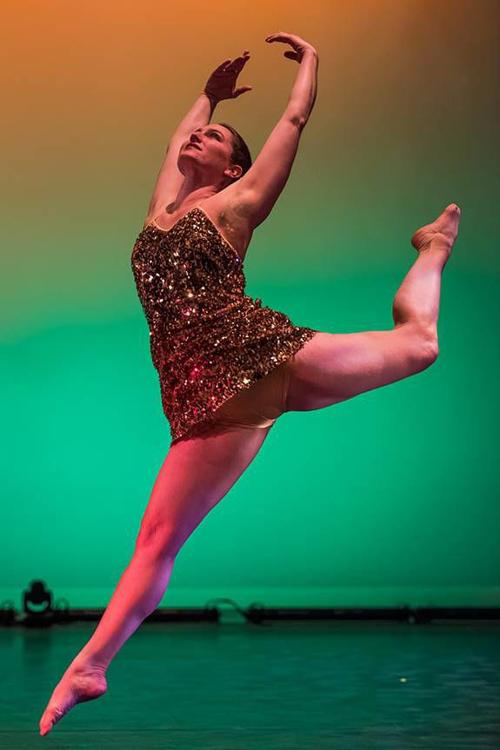 For the past decade, this time of year has signaled the arrival of Canyon Movement Company's spring dance festival. If this were a typical year, dancers with CMC and other companies across the state would be rehearsing their acts to perform for Flagstaff audiences. While always encompassing a wide variety of performance styles, the festival's theme would often tie into world events, with last year's, titled "Launch," focusing on the 50th anniversary of the Apollo 11 moon landing.
The past few months of 2020 have been colored by uncertainty, with large gatherings banned, but rather than forgo a festival, CMC will present "Six Feet Apart: A Virtual Dance Experience," available for streaming beginning Friday, May 29, at 6 p.m. through Saturday, May 30, at 9 p.m.
Like many other nonprofits during the COVID-19 pandemic, CMC has had to adapt to these strange times. One of the positives to come out of this, however, is that the virtual event will bring this year's performances to a wider audience as well as bring dancers from other companies onboard.
"Before the pandemic we usually had at least one or two groups from Phoenix come up, and we tried to include as many local individual artists or groups that we could," Gina Darlington, CMC's executive director, explained. "We would have other groups request to be a part of it, but it's always a budget issue and traveling [wasn't always doable]. This way, pretty much anyone who wants to can be involved because they don't have to travel."
"Six Feet Apart" will feature dancers from Canyon Movement Company, Velocity Dance Company, Phoenix's Movement Source Dance Company and Cazo Dance Company, and Oklahoma's Perpetual Motion Dance Company, as well as local solo performers David Ramos and Jennifer Knott, and Sasha Chudak of Colorado.
Pre-recorded performances, set against backdrops of verdant pine trees or in the dancer's living room,will explore topics ranging from plastic pollution and isolation to one dancer's gender transition.
"I think sometimes it's challenging to watch a lot of video on a screen when you'd much rather be seeing it live, but we have a good variety of really powerful dances," Darlington said.
Streaming of the nearly two-hour program is free, although a $15 donation is suggested, with 100% of funds going to the Navajo Nation COVID-19 Relief Fund.
"We do work with a school in Tuba City every year, we have a good connection with that group," Darlington said. "[The Navajo Nation] is the place where the most need is in northern Arizona and it's part of our community. We're neighbors, and so many people who live there, we interact with all the time. It just feels like it's the right thing to do."
As performances turn to the digital realm, so has CMC's educational component, Canyon Dance Academy, with donation-based Zoom classes allowing students to continue training from a distance while families may be dealing with an uncertain source of income. The donations have provided CMC with a portion of its regular tuition amount, which has helped pay rent and utilities at the studio on North Izabel Street. Grant money from the Flagstaff Arts Council's COVID-19 Nonprofit Relief Fund has gone toward paying teachers their regular contract amount through May. Darlington said youth and adult dancers are looking forward to getting back in the studio to rehearse and choreograph together, albeit still at a distance.
"It is what we do," she said. "It's our passion, it's our art."
As the studio looks to reopen in-person classes beginning June 1, the safety of its students and teachers is of the utmost importance. Rigorous cleaning protocols have been implemented as well as social distancing measures, and a HEPA filter air purifier—which can remove nearly 98% of virus particles from a room—will continuously clean the air during classes.
Still, Darlington knows any sense of normalcy is still a ways out as she's seen other dance studios in the state permanently close due to lack of, or reduced, income the past two months.
"Buying food and paying your utilities and mortgage become the priority when you're short on money," Darlington said. "As important as we all know and feel the arts are, it becomes secondary to surviving, so I don't know how long it'll take to recover." 
Stay up-to-date on what's happening
Receive the latest in local entertainment news in your inbox weekly!