Whether one realizes it or not, many people grew up under the glow of Ron Campbell's work.
An animator, illustrator and director, he's worked on dozens of beloved cartoons including "Beetle Bailey," "George of the Jungle," "Yogi Bear," "The Flintstones," "Scooby-Doo, Where Are You!" "The Smurfs," "Winnie The Pooh," "Rugrats," "Ed, Edd, and Eddie" and more, and that's only naming a few highlights of his work.
Perhaps he's most well-known for directing "The Beatles" animated ABC television series from 1965 to 1969, as well as serving as an animator for the 1968 Beatles movie, "Yellow Submarine."
Last year the film celebrated its 50th anniversary. Although Campbell only animated about 12 minutes of the film, he said the project took him eight months to finish. During that time, Campbell was in the midst of his burgeoning animation career, working on other projects and cartoons. To him, his work on "Yellow Submarine," which is often regarded as a turning point for animation in feature films, was simply a freelance gig.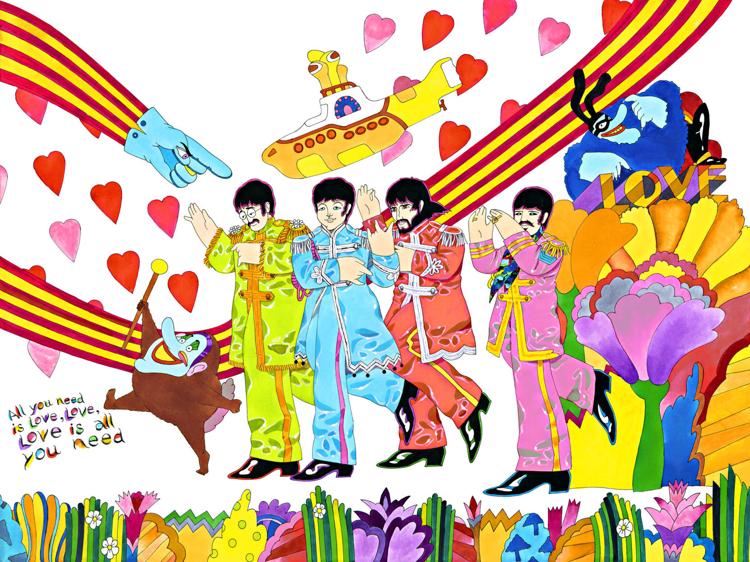 "It was a fun project. We had no clue that it would have such longevity," Campbell said. "We knew it was unusually designed for a feature film, but psychedelic art had already been established, so we were not surprised by the design. We thought it was appropriate for the music. But if you had told me that 50 years later I'd be talking to you about that experience, I would have said, 'Are you nuts?'"
He's even a bit skeptical of its legacy as a turning point for animation.
"When you go and watch the film today, you are swept back through the music and the design to get a sense of what it was like to be alive in 1968, but it doesn't belong to 2020, nor to 1945 or '50. It just belongs to that period. And it can't really be reproduced now," he said. "'Yellow Submarine' remains as an iconic film that could have only been made in the '60s and belongs in the '60s and really hasn't affected the way feature films are made today. To make the claim that it turned a corner is not really describing it fairly."
Before working on award-winning feature films and iconic cartoon television shows, Campbell lived in Australia where his great-grandmother introduced him to the world of animation. He said they'd often go to the movie theater where animated serials and cartoons would be shown before the feature.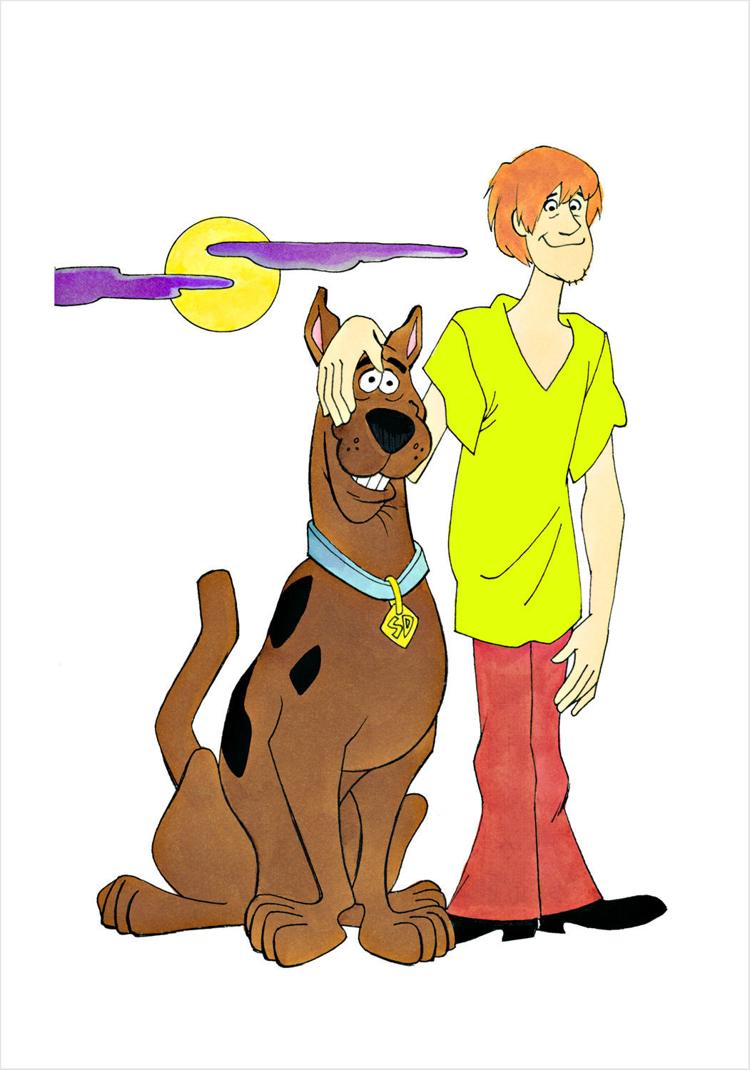 "I couldn't believe it," he said. "I asked my great-grandmother about it, and she told me they were just drawings. And I said, 'I can make drawings that come alive?' That fact that I could make drawings live, that was something I've never been able to do. I carried that all through my childhood. Then I went to art school and I didn't stop drawing. Instead of diverting into architecture or something like that, I kept with animation."
Campbell said he had a "ferocious interest" in cartoons and comic books as a boy, but said his parents thought less of his passion. Born in 1939, Campbell's interest in animation and drawing began to develop in the '50s. Coincidentally, a book called "Seduction of the Innocent" by American psychiatrist Fredric Wertham had created alarm in parents. The book, published in 1954, warned of the dangers of comic books, asserting that they encouraged violence, sex and drug use among readers who were predominately children. 
"My parents fit into the belief, which was fairly common in the '50s, that comic books were harmful to children. I was not allowed to read comic books. I felt that was a great injustice. I still feel that way. So I was drawing on my own," he said.
His undying passion for cartoons and animation led him to a few jobs in the new art in Australia of animated commercials, televisions and movies. One day he got a call to direct a television series about The Beatles who were just then reaching massive stardom in America.
"I said, 'Insects would make terrible cartoon characters for kids,'" Campbell said with a laugh.
His work on the series opened up opportunities in America, where Campbell began his 50-year career as an animator and director. He ran his own studio, Ron Campbell Inc., producing and directing the award-winning series, "The Big Blue Marble," and playing a part in cartoons that have defined three generations of children.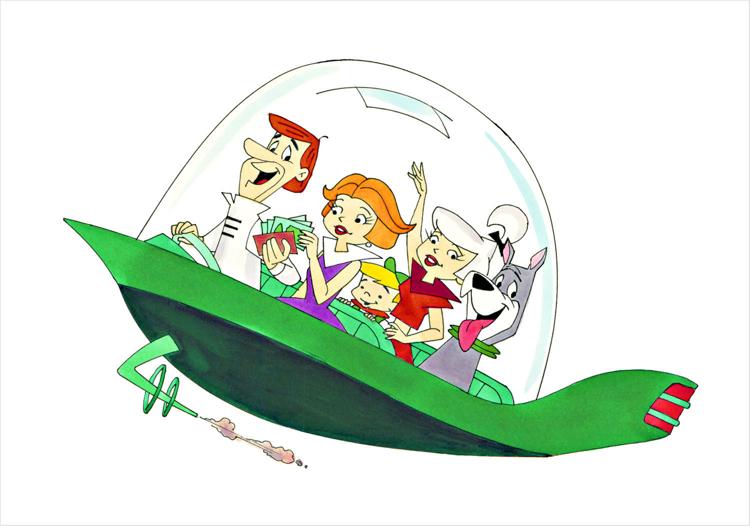 Amongst his varied portfolio, he says his work on shows like "The Smurfs" and "Rugrats" were some of his favorites.
"I always thought the best cartoons, the healthiest cartoons, were gentle, soft and educational in nature," he said.
Campbell retired a little more than 10 years ago, and in his retirement, he's taken up painting. Inspired by Warner Bros. cartoonist and animator Chuck Jones, Campbell took retirement, not as the end of his career, but another phase. Now, at 80, he travels across America appearing at various art shows and displaying his original paintings of iconic characters he helped bring to life—Scooby Doo and Shaggy, the Jetsons, the Smurfs and, of course, The Beatles. He signs each painting with a personalized certificate of authenticity.
After decades of working in production rooms and animation studios, where he says his audience was a series of numbers and ratings, his time traveling America allows him the opportunity to connect with his fans in a way that he hadn't before, to see the "flesh-and-blood audience" who have been moved, inspired or simply entertained by his work.
"It's been eye-opening in my old age," Campbell said. "One of the things I've learned is it doesn't matter how unhappy your childhood may have been or how happy it may have been, you will carry with you happy memories of Saturday morning, turning on the TV by yourself or with your brothers and sisters, and settling on a show and sitting there knowing it's just for you. It has nothing to do with your parents. For some people, that's been the happiest moments of their childhood."