Those who have the acting bug know the lure of the stage is strong. For a newly formed theater group in Munds Park, just 20 miles south of Flagstaff, offering high-quality performances and promoting community engagement is the key to success.
The Coconino Community Theatre will host two fundraising concerts Memorial Day weekend featuring Broadway stars Gary Mauer and Elizabeth Southard. One concert will be May 24, 7 p.m., at the Munds Park RV Resort, 17550 S. Munds Ranch Road. Another performance will be held May 25, 3 p.m., at Munds Park Community Church, 17670 S. Munds Ranch Road. Individual tickets for each concert are $20, and can be reserved by calling (928) 225-5700. Tickets will also be sold at the door. Visit www.coconinocommunitytheatre.com for more information.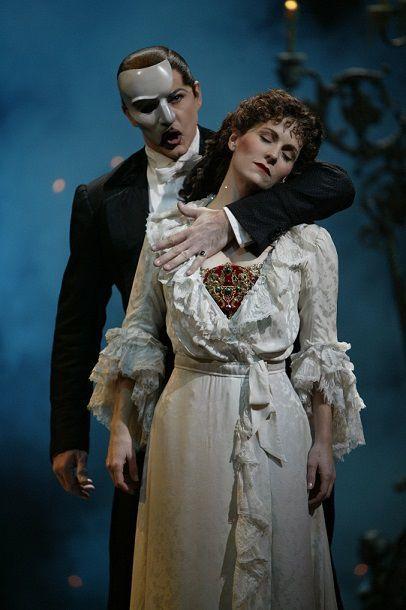 Coconino Community Theatre secretary Melanie Westmark is Mauer's older sister and remembers how her family supported his early ambitions to be an entertainer.
"When he was in third grade, we lived in LA, and they did a little show at his elementary school," she said. "He got up on that stage all by himself. He had a little shirt and tie on, and he sang, 'Sha boom, sha boom, la da-da-da-da-da-da. Sha boom, sha boom, la da-da-da-da-da-da,' and he just kept doing that over and over again, and the music person came up and they were like, 'All right, Gary, enough,' and he stood up there and everybody was clapping and he just kept bowing. From that moment on, my parents knew that he was destined to do something on stage."
Mauer earned his degree in musical theater from the University of Arizona and traveled the world performing in productions on a cruise ship when he met Southard. The two were cast together in "New York Honeymoon" and married years later when they found themselves performing in Broadway productions in New York City. They starred together in "Showboat" and toured as the Phantom and Christine in "The Phantom of the Opera" for five years before deciding to settle down with their two children. Mauer now sings with the Phoenix Symphony.
Westmark said the new community theater is thrilled to offer a high caliber of talent for a fraction of the price of Broadway and symphony shows. The fundraising concerts will also feature comedian, actor and singer Brian Runbeck, and pianist Nicole Pesce, who was named among the top 10 musicians to hear in Phoenix by the Arizona Republic, will accompany Mauer and Southard.
"She could play the piano with her toes," Coconino Community Theatre president Bill Gibney said. "It's going to be a pretty cool variety show."
The community group was created by former members of the Munds Park's Pinewood Players, which rehearses and performs at the Pinewood Playhouse owned by Pinewood Country Club. Many of the actors are seasonal residents who live in the Valley during the cold winter months.
"I was shocked when we first bought a place here to learn how much talent there was in the local theater community," said Cheryl Parker, a board member and wife of Gibney.
The experience of those involved in the new theater group ranges. Parker worked for years as a news anchor for Channel 12 in Phoenix and carries that experience onto the stage.
"I love connecting with an audience," she said. "Until you step on stage opening night, it's all about learning your role and really developing your character and trying to make it the best that you can be. But opening night is pretty special because you have people who paid money to come see you, for heaven's sake, and you want to have that chemistry with the audience."
Publicity chairman Rich Dahl said he fell in love with community theater as he was cast in more and more roles. He's even begun bringing one production a year, directed by fellow Munds Park performer Lynn Rouyer, to the RV resort in Surprise where he lives during the winter.
"It's great, and especially for old minds," said Dahl, 77. "When you have to memorize lines and choreography, you have to keep your mind sharp. I find that being in a play and having a lot of lines to memorize, it keeps your Alzheimer's at bay."
Gibney, who is blind, said he's always enjoyed singing, but decided to try acting when a singing role became available for a production of "Guys and Dolls."
"You'd never know he was blind when he is on stage, I'll tell you that," Dahl said. "There are people that have been absolutely amazed when told after the performance that Bill is blind."
"In 'Guys and Dolls' I sang 'Sit Down, You're Rockin' the Boat,' and I jumped up on the table and sang it from the top of the table," Gibney said with a laugh.
"My folks were involved with Pinewood Players since 1986 and they got me into it after a while, and I've performed in 20 shows with Pinewood Players," said Westmark. "I enjoy the teamwork and the camaraderie, getting to know people and how they're developing their characters. You become that person — you don't just play that role."
The group has several performances planned this summer, including a musical revue in July featuring hits from Broadway and Hollywood, and "Munds Park's Got Talent," inspired by the NBC show "America's Got Talent," in August.
[This article has been updated from its original version. Membership to Pinewood Players is open to the public. Participation in all Pinewood Players activities is open to all members with the understanding that Pinewood Country Club members may be given preference.]