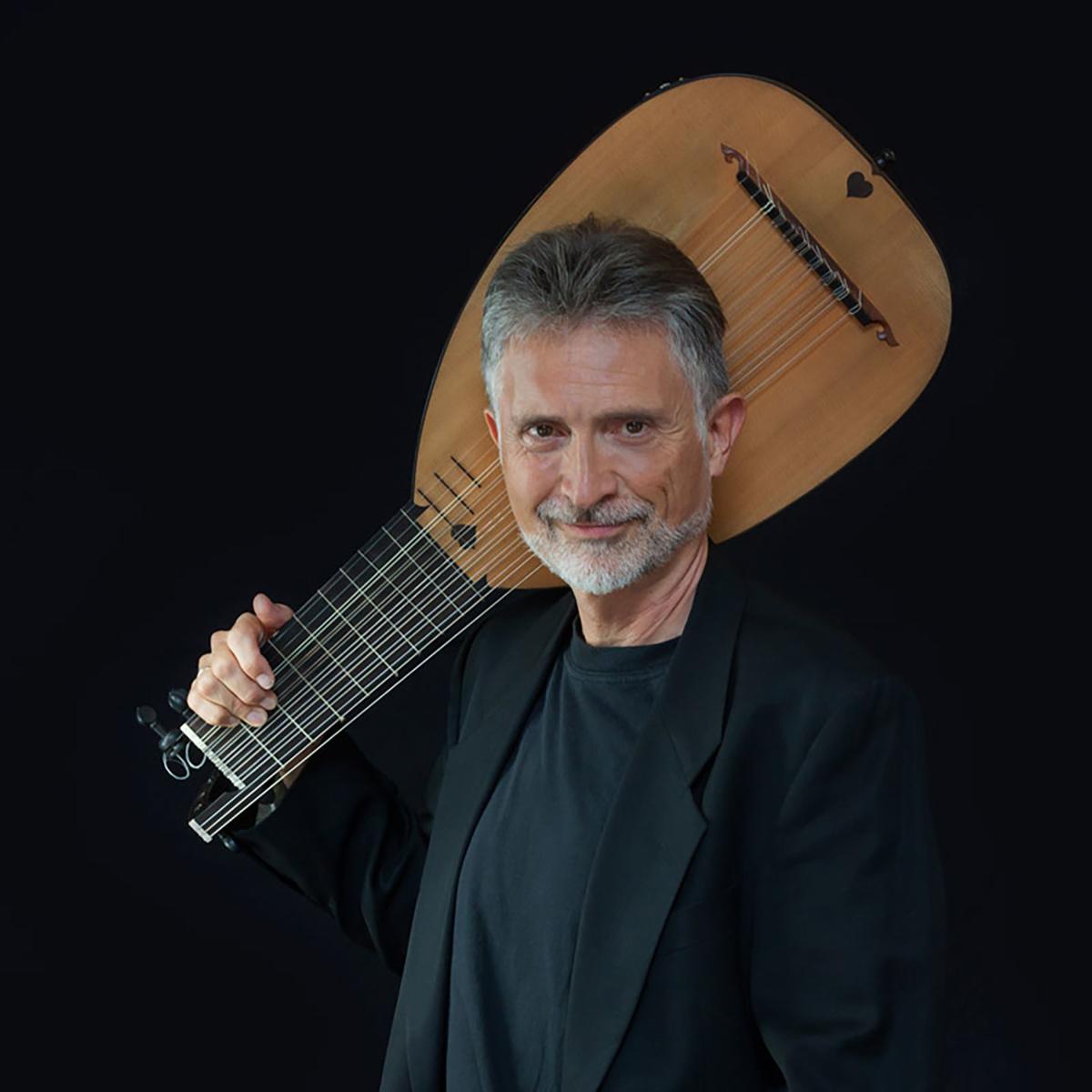 Grammy-nominated lutenist Ronn McFarlane is bringing his renowned music to the Horizons Summer Concert Series at Northern Arizona University. McFarlane will perform traditional and modern lute music during The Prince of Instruments concert at 4 p.m. on Sunday, June 9, at the NAU Kitt Recital Hall.
McFarlane seeks to bring the lute—the most popular instrument of the Renaissance—into the musical mainstream, making it accessible to wider audiences.
"I hope the audience will feel uplifted and energized by the music, just as listeners responded many centuries ago," McFarlane said.
He will play a 24-string lute for pieces by Johann Sebastian Bach, as well as Scottish and Irish tunes. He will play a 19-string lute for Renaissance and original music. The new music will lean toward neo-Renaissance, Celtic and impressionistic styles.
The Washington Post described McFarlane's playing as, "Some of the most ravishing lute playing to be heard anywhere."
"Newcomers are often surprised at how many different colors and tones the lute can produce to express music," McFarlane said.
McFarlane plays the lute for its ability to be graceful when expressing sounds of hardness and softness, harshness and sweetness, and tranquility and tumult.
He began playing music after being inspired by his teenage classmates who were forming a band and were playing "Wipeout" by the Surfaris. He was drawn to the song and joined the band, which led him to mastering guitar. After graduating with honors from Shenandoah Conservatory, he continued his guitar studies at Peabody Conservatory before turning his full attention to the lute in 1978. 
McFarlane performs in concerts worldwide and is looking forward to playing in the acoustically designed Kitt Recital Hall in Flagstaff. 
Stay up-to-date on what's happening
Receive the latest in local entertainment news in your inbox weekly!