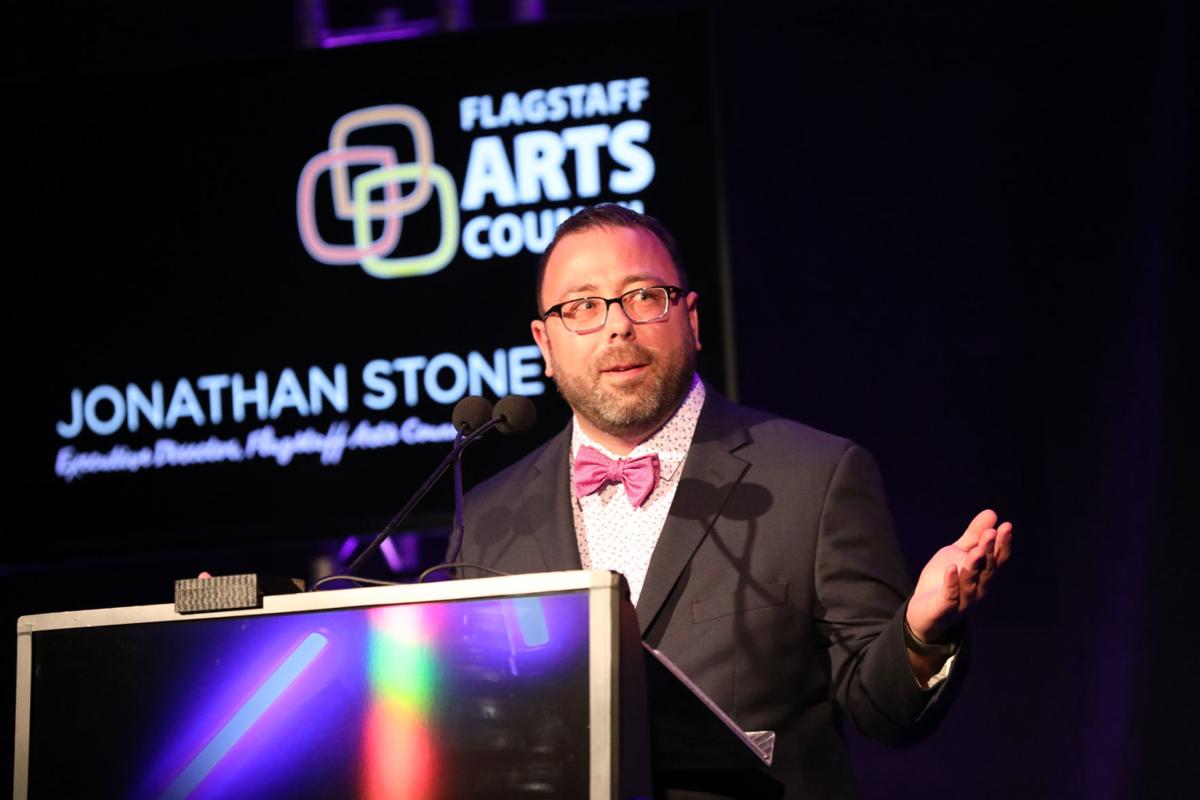 The Flagstaff Arts Council announced its 2020 Viola Awards nominees Sunday morning. Among the many nominees were the Museum of Northern Arizona (Excellence in Visual Arts) for its exhibit The Force is With Our People, which features Native artwork inspired by the Star Wars universe, as well as Flagstaff Shakespeare Festival (Excellence in Performing Arts) for its production of Indecent, which recounts the controversy surrounding performances of Sholem Asch's God of Vengeance.
Familiar names like Sky Black (Excellence in Visual Arts), Tiny Bird (Excellence in Music)—who previously won a Viola award in 2018 for their album Halfway Up the Mountain—Andres Adauto "Dapper Dre" (Community Impact Individual), The Flagstaff Foundry (Community Impact Organization) and others were nominated this year. Talaina Kor was nominated in two categories, Excellence in Visual Arts and Emerging Artist, and Kayley Quick, a local artist and teacher who helped two Flagstaff High School graphic design students win the nationwide Vans Custom Culture contest, was nominated in the Excellence in Education category.
New this year are the Placemaking and STEAM categories. The former is geared toward individuals who are creating new artistic spaces with a focus on beautification and architecture, such as Sonja London Hall's mosaic at Joel Montalvo Park. The STEAM category recognizes the integration of art and science, such as Chris Luginbuhl's NightVisions, an art exhibition that celebrates the beauty of the night sky.
Here are the 2020 Viola Awards nominees:
Excellence in Visual Arts
- Rodrigo de Toledo for Myth of the Incomplete Self: A Psycho-Archaeological Codex
- Sky Black for Space Between
- Talaina Kor for Color Study
- Museum of Northern Arizona for The Force is With Our People 
Excellence in Performing Arts 
- Flagstaff Shakespeare Festival for Indecent 
- Jason Craig for Curious Incident of the Dog in the Night-Time (Theatrikos Theatre Company)
- TheatriKids for The Wolves 
Community Impact Individual 
- Andres Adauto "Dapper Dre"
Community Impact Organization
- Open Doors: Art in Action
- Mudshark Recording Studios 
- Flagstaff Community Band
- Chris Luginbuhl for NightVisions
- David Krassner and Shawn Skabelund for Ancient Waters
- Lowell Observatory, Northern Arizona University Wind Symphony and United Sound for Out of This World 
- Northern Arizona University for Kitt Recital Hall
- Lowell Observatory for The Giovale Open Deck Observatory 
- Sonja London Hall for Joel Montalvo Park Mosaic
- The Canaries for A Cautionary Tale
- Tiny Bird for Pray for Snakes
- Tow'rs for New Nostalgia 
- Donivan Berube for Endlessly Won't Last for Long
Every year, the Viola Awards recognize artists, educators, organizations and leaders who make positive contributions to the arts and sciences in Flagstaff. 
The 12th annual Viola Awards will be held at High Country Conference Center Saturday, March 7, 2020. Tickets and information at www.flagartscouncil.org
Stay up-to-date on what's happening
Receive the latest in local entertainment news in your inbox weekly!