Just because the weekly Flagstaff Community Farmers Market doesn't allow dogs from 9 a.m. to noon doesn't mean it's any less fun. Every Sunday attendees can indulge in local and regional food and drink, sample breads and vegetables, try lotions and oils and more at the weekly market.
What started in 2000 as a small operation with only a handful of booths has grown into a partnership with the Flagstaff Urban Flea Market, featuring more than 85 vendors. This year's season has been in full swing since May and will continue until October. To help you navigate the Flagstaff City Hall parking lot, we've put together a short list of vendors you ought to check out.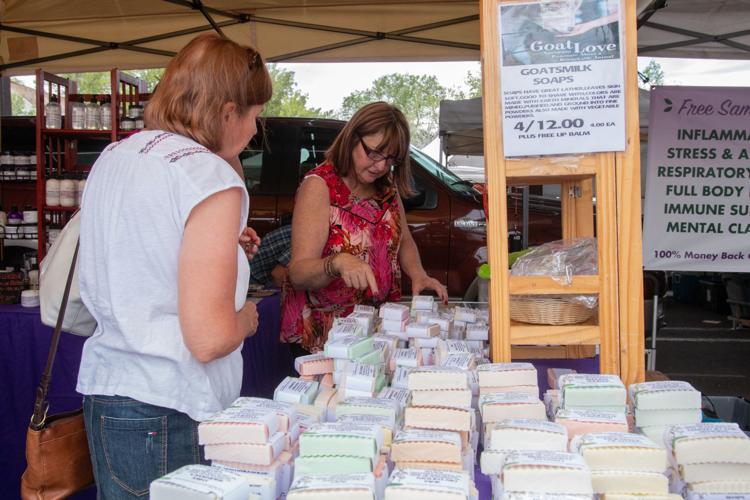 Despite the name and the funny sign of a goat with its tongue out, Terri Painter of Crazygoatlady Lotion Co. is actually very pleasant. Painter delights in showing farmers market attendees around her little purple nook with soaps, creams, butters, lotion and more. The name of Painter's business comes from years of traveling with her goats in her van and dressing them up. Her friends started saying she was crazy, and Crazygoatlady, she said, eventually stuck.
Painter started out tending to goats at a ranch in Sycamore Canyon. After taking on more and more goats, she needed a way to pay for them, so she started making soaps. In addition to soaps and lotions, Painter also makes bath bombs, salts, face washes and more—all with goat milk.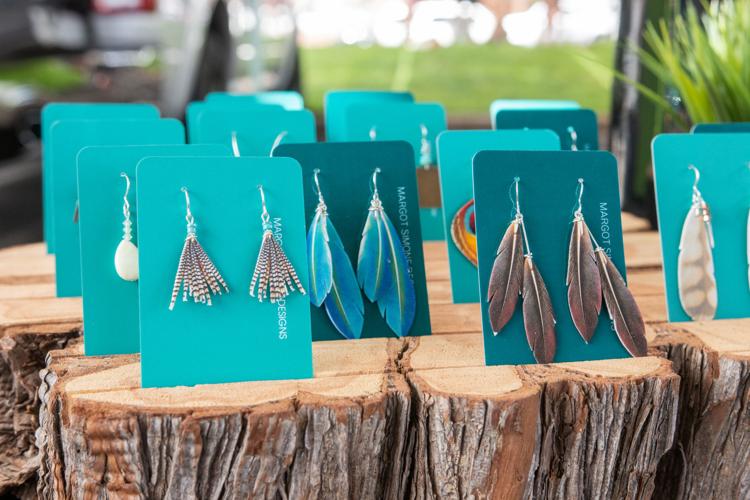 Margot Simone has an eye for the outdoors. This much is reflected in her custom handmade jewelry designs, which are made using elements of natural gemstones with raw silver, crystals and composite materials.
Based in Flagstaff, Simone's designs reflect an appreciation for the beauty of nature, alluding to cacti, deep blue water, summer and autumn leaves, butterfly wings and feathers. Artfully displayed on tree stumps and rocks and surrounded by potted succulents, Simone's jewelry is lightweight, delicately designed and wonderfully imagined.
Strong's Alpine Succulents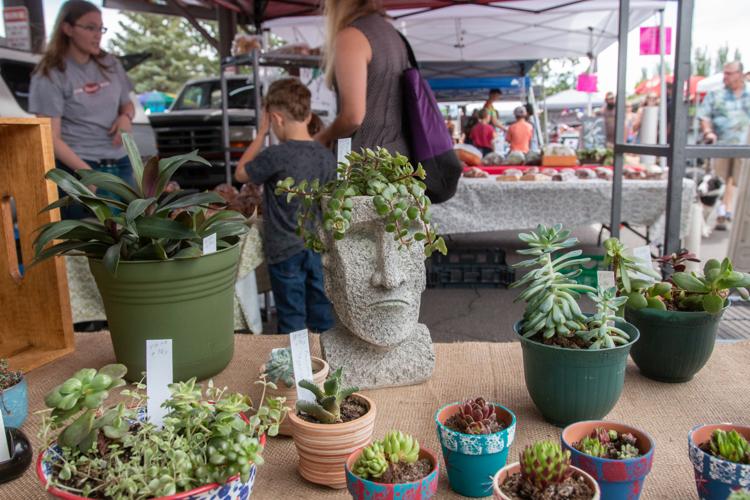 You'll find the owner of Strong's Alpine Succulents, Shirley Strong, quietly sitting behind tables of what she refers to as "living kaleidoscopes." Grown just west of Flagstaff in Parks, Strong's Alpine Succulents sells sempervivums, jovibarbas, sedums and other hardy succulents. While you can buy some plants individually and pot them yourself, some are sold in uniquely crafted pots—in owls, Moai heads and even a shoe.
After her husband died in 2010, Strong says she spent four years "just drifting through life." She brought up the idea of reviving her business, which she halted in 1999 to care for her husband. With the help of her daughter and son, Strong has been actively taking orders on her website and frequenting farmer's markets, showcasing her variety of succulents.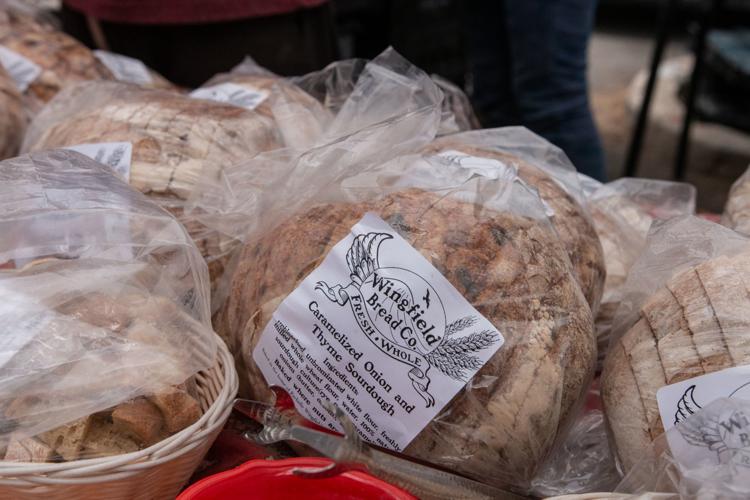 Bread. It's one of those items we take for granted, something to mindlessly pick up at the store while we do our weekly shopping. It's not until you try freshly milled, hand-crafted bread that you come to appreciate the wonder of bread—no, not Wonder Bread. Wingfield Bread Co.
Owned by Rachelle and Julian Pozza, who bake their product down in Camp Verde, Wingfield Bread Co. uses an "old world" method of bread making, utilizing natural sourdough culture and non-GMO artisan flours. With menu items such as the cranberry pecan sourdough, caramelized onion & thyme sourdough, ranch hand red, an oat and honey loaf, a cinnamon swirl loaf and more, including cornbread, cookies and donuts, Wingfield Bread Co. is on the rise with savory, sweet and sinful loaves. Let's get this bread.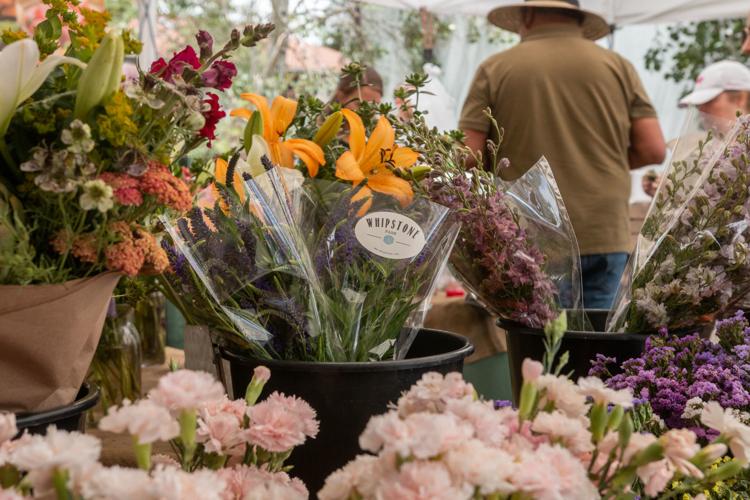 You should feel good about your food. That's what Whipstone Farm believes. Owned by Shanti and Cory Rade, who both found a love for farming, Whipstone Farm started its family farm in 1995 "when our large garden produced more food than our family could eat."
Now with 15 acres in production in Paulden, Arizona, and more than 100 varieties of vegetables and flowers, Whipstone operates with "heart and health in mind," straying away from synthetic fertilizers and chemical pesticides. Shanti and Cory both have an appreciation for the labor that goes into growing, and say sharing the harvest of all that work with the community is their favorite part of the job.
As well as participating in farm shares and markets, Whipstone Farms also posts recipes on its website, such as a vegan sweet potato chili, creamy asparagus soup with a poached egg on toast and more.
Stay up-to-date on what's happening
Receive the latest in local entertainment news in your inbox weekly!