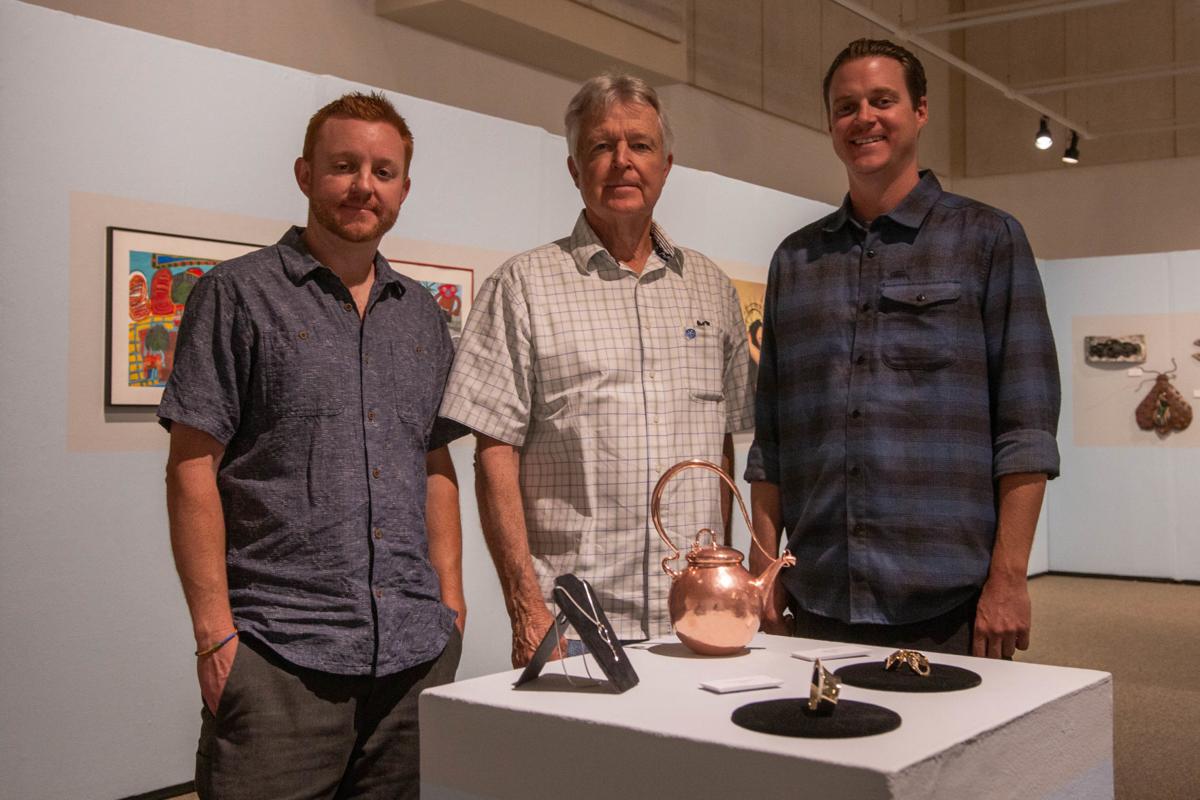 Joe Cornett Sr. was 20 years old when he returned from the Vietnam War. He wanted to create something in response to his experiences, but then something happened.
"At first I thought I wanted to be a painter and make a statement about Vietnam, about how bad it really was, but then I started making jewelry," Joe Sr. said.
He took a jewelry class at Mesa Community College and ended up winning awards at a few local art shows with the pieces he had made.
"I just thought, 'That's unreal.' It was kind of overwhelming, but at the same time I thought, 'Hey, this is all working. I'm going to see where it goes.'"
Now 71, Joe Sr.'s jewelry, mostly silver and gold, has taken him across the country to train under the watchful eye of world-renowned jewelry makers and eventually to Flagstaff where he taught jewelry at Northern Arizona University and started a family. Years later, his two sons, Joe Jr. and Jesse, would grow up to become established artists in the own right in photography and woodworking, respectively, and for the first time their art will be displayed together at the Flagstaff Arts Council's biennial exhibit "Local: Color."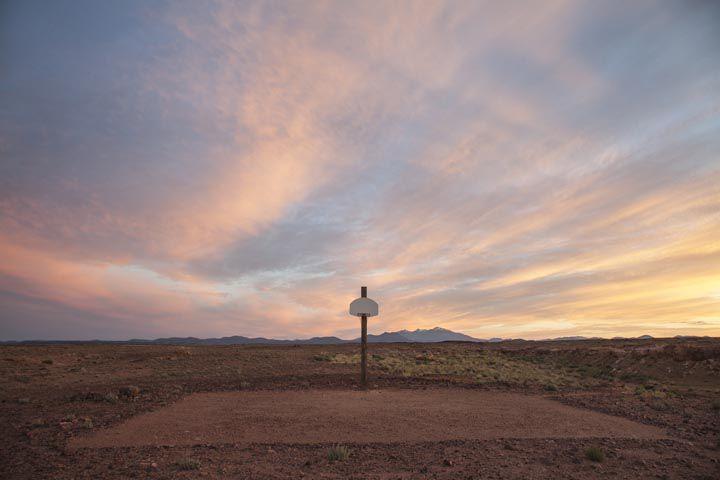 With 16 Flagstaff-based artists, including Joe Sr. and sons, "Local: Color" features an array of artistic styles and mediums, including paintings, sculpture, photography and more. Joe Sr.'s pieces include gold earrings, a copper teapot and a "cross your heart" silver necklace with a thin and distinguished cross below a heart, inspired by meditation and prayer.
When the arts council approached Joe Sr. about participating in the exhibit, they told him he could invite three other artists. He asked former colleague Paula Rice, whose work focuses on ceramics, and his two sons.
"It's cool because we all work in different mediums," Joe Jr. said. "Oftentimes a show is specific to a theme or a medium, so this exhibition gives us the opportunity to show side by side, and we haven't really had the opportunity to do that before."
"Our concepts are all different," Jesse added. "We all have the same respect for our own individual mediums and other people's mediums and we try to be the best at what we do individually. But it's not a competition between us three."
Jesse's main focus is wood, a decision he said came fairly easy to him. After taking both wood and jewelry classes in high school and getting an A grade in the former, wood became the method by which he'd create what he refers to as "still lifes." His work at "Local: Color" alludes to another passion of his: music. With wood sculptures of old microphones and a pair of sneakers atop a stage, Jesse's work is direct enough to elicit a sense of time and genre, perhaps, but vague enough to let the viewer fill in the rest.
You have free articles remaining.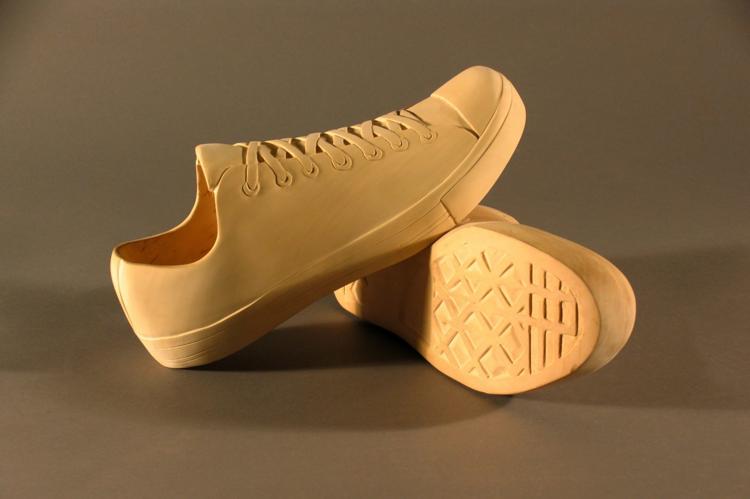 "With my stuff, I just put objects in my still life and it's up to the viewer to make the subject. I think it's cool hearing what the viewer sees. I have my thoughts and they have theirs, and when they give me theirs that's what I like about it," Jesse said.
Wood, like his father's medium, is a subtractive art form, a process by which things are removed or deconstructed to create.
At first, it seems like photography is askew from such a process, but Joe Jr. explained he doesn't quite see it that way.
"Photography, as a whole, is a subtractive process because you're taking a small piece of whatever it is that's in front of the lens and then you're manipulating that and cutting it out, whereas painting is additive. Painting and drawing, you have a blank canvas and you're adding to it," Joe Jr. said. "In photography you have this massive canvas with everything in it and you have to pick the piece that works best."
For this exhibit, Joe Jr. took three pieces from his "Roundball Religion" project, a series in which he photographed various rustic and makeshift basketball hoops and playgrounds found throughout the U.S. Having grown up shooting hoops on a concrete driveway in front of his Flagstaff home, Joe Jr. said he became fascinated with exploring this reoccurring visual motif.
"I feel like if something continually comes to mind, you have to act on that, something is telling you to make a move," he said.
Like his father's work, Joe Jr.'s photography is subtractive. Like his brother, they lend their image to the viewer's active participation, showing a little and letting us fill in the rest.
When Joe Jr. talked about this project, he kept saying "we." That wasn't an accident.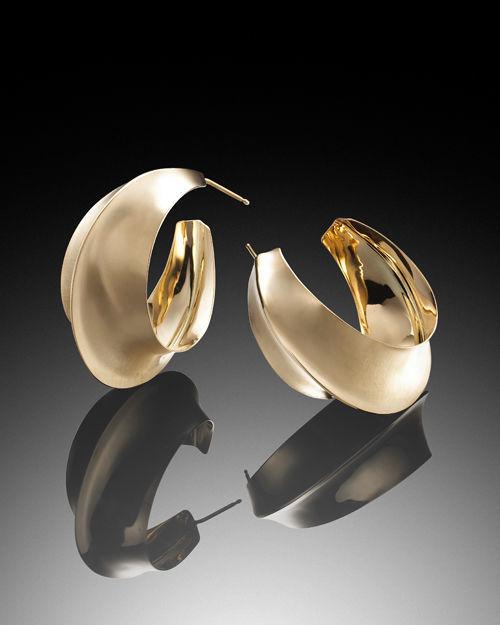 "[My dad has] been on this journey with me and he helps me hash out ideas and is there for a lot of the work when it's made," he said.
That relationship, for both Joe Jr. and Jesse, has always been there, consciously and unconsciously taking things from their father. Growing up, both would attend Joe Sr.'s art shows, attend exhibits at NAU's Beasley Art Gallery and surround themselves with other artists and makers. These early experiences planted the seed that would later sprout into the artists they've become.
"It made it more tangible in a way because our dad was an artist," Joe Jr. said. "Once we started thinking about becoming artists, it wasn't taboo or anything because he'd done it and was successful and raised a family and it worked. It was good to have that support. It was an easy transition that, for both of us, just came naturally."