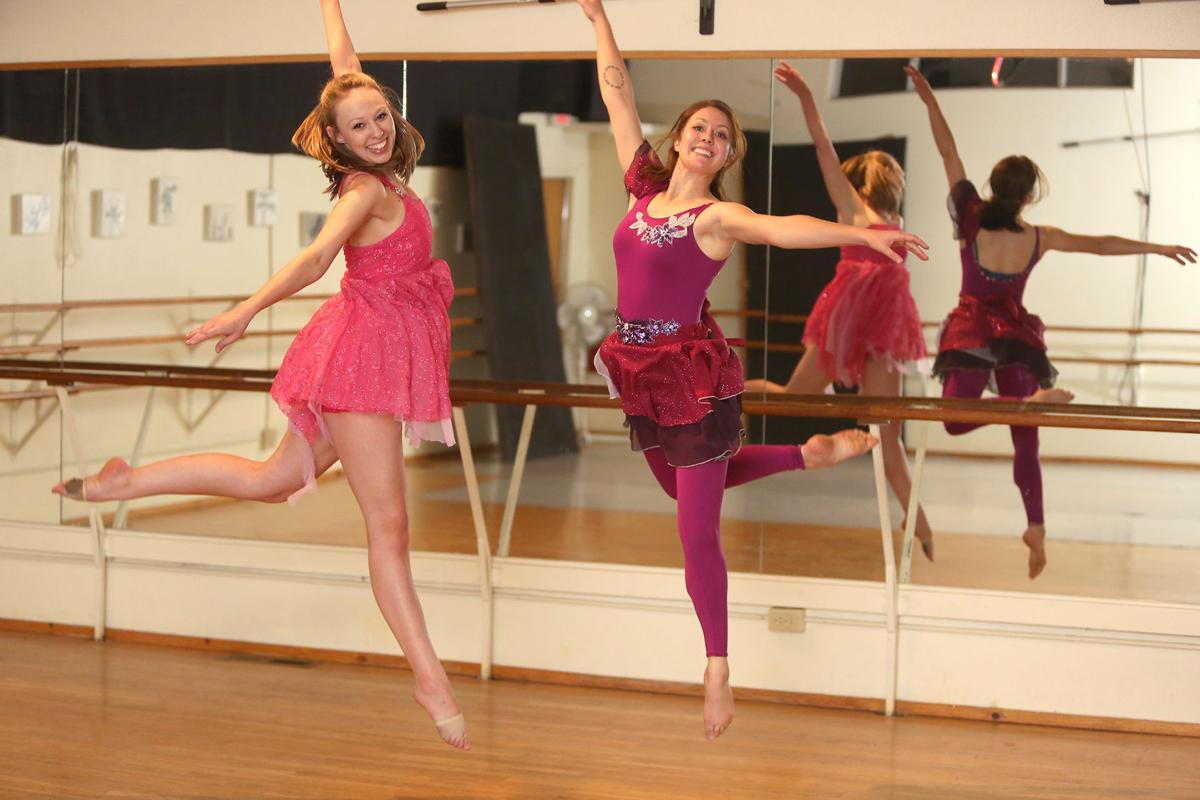 A lucky few discover their passion early on in life, whether it be for studying the stars, performing music or helping others in various capacities. For Desirae Barquin and Samantha Quintanilla, they set out on their path to becoming the Snow Queen and Sugar Plum Fairy respectively in Canyon Movement Company's production of the Nutcracker when they were still unsteady on their feet.
"When I was younger the Sugar Plum Fairy was a role model," Quintanilla said. "Looking up to the Sugar Plum Fairy and then transitioning into that role and knowing that people are looking up to (me)" was one of the main things she said she kept in mind throughout rehearsals.
The two dancers in Canyon Movement Company have played almost every role imaginable in the classic holiday show. Now in its 14th consecutive year, "The Nutcracker in Modern Bare Feet" gives a fun twist with updated choreography and a reworked story.
The dance company will be returning to their home stage this year at the Clifford E. White Theater on the Northern Arizona University campus. The show will run Friday and Saturday, Dec. 8 and 9, at 7:30 p.m. with a matinee performance at 11 a.m. Saturday. Tickets are $17 for the general public, $11 for students and children, plus applicable fees from the NAU Central Ticket Office. For more details, visit CanyonMovementCompany.org.
Dancers in the company start getting into the headspace for the performance as early as September by listening to the theme music written by Russian composer Tchaikovsky and practicing until the choreography is second nature.
"We both put a lot of work into our pieces so it's a lot of rehearsal times but it's definitely very rewarding when the show is here," Barquin said.
As the familiar story goes, Clara, performed by Ella Moore this year, receives a nutcracker doll from her Godfather during a holiday party only to have it broken by her little sister Frankie. Heartbroken, she goes to bed but is then transported to a fantasy land in her dreams where the doll becomes a life-size prince, no longer in pieces, who fights off an army of mice.
"It's very familiar to watch it as an adult at the party," Barquin said.
"It's Flagstaff tradition," Quintanilla added. "It's typically classical ballet but we do a more modern dance in bare feet and I think that adds a more grounded feeling to the show. It's very authentic"
"When we started this, (the important thing) for me was finding that authenticity because I wanted it to have more meaning than what it does traditionally," executive director Gina Darlington explained.
When Clara and her prince arrive in the Land of Sweets the Sugar Plum Fairy thanks them for defeating the mice army with a show: which includes a Chinese ribbon dance, Russian folk dance, belly dancing for the Arabian dance and a flamenco Spanish dance.
"And then we put in really tricky things like acro-yoga, and we do a couple of aerial pieces," she said. "We just try to change everything a little bit so it stays fresh for you and for us as performers."
One thing that has stayed the same over the years is the "Waltz of the Snowflakes" performance.
"That's the piece that made me have to do the Nutcracker after I saw it the first year," Darlington said.
"It starts with the Snow Queen beckoning on all of her snowflakes so there's lots of large moving patterns that go across the floor and it's very expressive," Quintanilla explained. "It's reaching arms and long legs. We're snowflakes, so it's a very whirling dance."
A cast of more than 40 dancers from Canyon Movement Company as well as Canyon Dance Academy, Velocity Dance Company, Monsoon Sisters Belly Dance and Flagstaff Aerial Arts make up this year's unique performance.
"We're all so used to working together at this point that a lot of times we share the same kind of common ideas so it's nice to get outside feedback and choreography," said show director Cori Wall.
"I feel that at Canyon Movement Company that's one of the kind of core values, to work collaboratively," Darlington added. "It's a small town and even if you don't work together you still know each other in the dance community, but it just makes it more fun too, like Cori said."
"With the aerial arts, the modern dance, the belly dancing, I think we have a little bit of everything," Barquin said.