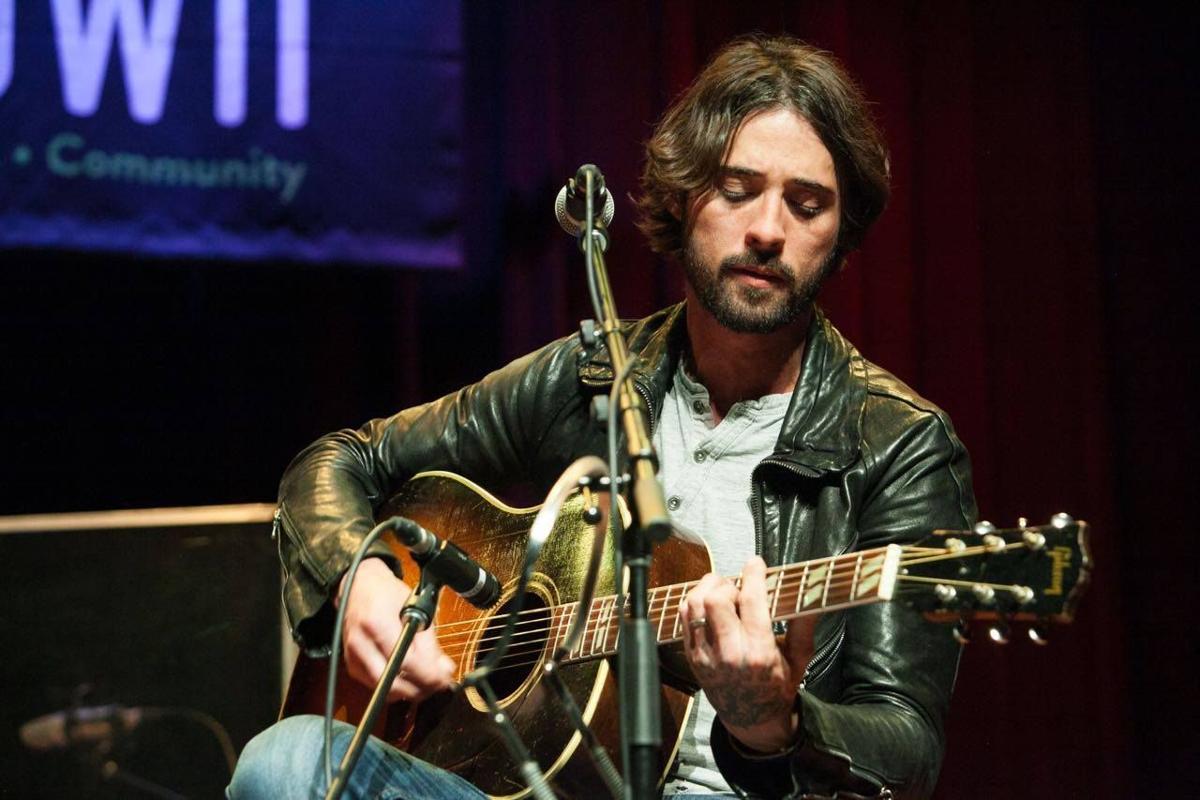 Grammy and Oscar-winning singer-songwriter Ryan Bingham will come to Flagstaff's Orpheum Theater on Thursday, Nov. 21.
Bingham was born in New Mexico and reared all across Texas and the southwestern United States. He set out on his own, at a young age, shuffling from town to town and performing gigs at local no-frills bars. It's this spirit of having done plenty of living early on that has informed the singer-songwriters world-weary, weather-beaten vocals.
Bingham has five studio albums under his belt ("Mescalito," "Roadhouse Sun," "Junky Star," "Tomorrowland" and "Fear And Saturday Night"), the two most recent of which were released under his own label, Axster Bingham Records.
For his latest studio release, "Fear and Saturday Night," Bingham needed some peace and quiet, free of the burdens that had saddled him during the writing and recording of his previous albums. He relocated to an old Airstream trailer tucked away in the mountains of California, camping out for several weeks and embracing the solitude to dig down deep, face down his past with a poetic grace, and craft his most powerful album yet. Fear and Saturday Night is the most authentic, personal, and deeply moving portrait of the man we've heard yet. In January 2018, Bingham released his first live album, "Ryan Bingham Live."
This prolific singer/songwriter will hit the Flagstaff stage, sharing the bill with Elizabeth Cook, at 7 p.m. For more information or to purchase tickets, visit https://www.orpheumflagstaff.com/
Join poetry night at Bright Side Bookshop
Join one of Flagstaff's favorite independent book stores for a lovely evening of poetry! There will be readings by Pamela Uschuk, William Pitt Root, Haesong Kwon and Jesse Tsinajinnie Maloney.
Pamela Uschuk and William Pitt Root each have a connection with Joy Harjo. Long before Harjo became our current US Poet Laureate and first Native American US Poet Laureate, Pam and Bill (wife and husband poets) were promoting the Joy Harjo cash prize for poetry in their literary journal Cutthroat Magazine.
Pam and Bill have been close friends with Joy Harjo for some time as and Harjo mentions them in the acknowledgments section of various works including "How We Became Human." Pam herself mentions Harjo in her work "Bloodflower" as being critical of early versions of the manuscript and offering her advice in the way of revision and editing.
This talented group of wordsmiths will read at Bright Side on Thursday, Nov. 21 at 5:30 p.m.
MNA to host Tha 'Yoties in tribute to 1970s Native American rock band
On Saturday, Nov. 23, Flagstaff reggae rock band, Tha 'Yoties, whose music addresses the cultural concerns of the Indigenous population of the Four Corners region, will perform a tribute to the 1970s group, XIT. The concert will take place in order to raise awareness for the issues broached almost 50 years ago that continue to effect Indigenous people today.
Founded in Albuquerque, New Mexico in 1972, XIT was a Native American rock band whose music frequently featured motifs of historic and contemporary Native American issues and was considered by many to be the soundtrack of American Indian Movement. This is part of the Indigenous Insights series at the Museum of Northern Arizona. 
For more information or to purchase tickets, go to musnaz.com.
Stay up-to-date on what's happening
Receive the latest in local entertainment news in your inbox weekly!