The Flagstaff Shakespeare Festival is bringing Sam Shepard's award-winning off-Broadway classic A Lie of the Mind to Flagstaff. Set in Montana…
The 12th Annual Viola Awards debuted two new awards in the categories of placemaking and STEAM (Science, Technology, Engineering, Arts and Mat…
The 18th Annual City of Flagstaff Recycled Art Exhibition is returning to the Flagstaff Mall. The Artist's Coalition of Flagstaff's celebrated…
Nearing the end of a Saturday afternoon performance at Haven of Flagstaff, a senior-living center, after he and his family had finished sharin…
Backstage, amid the pre-curtain frenzy of opening night, Nona Hungate remains subdued, almost impassive — so unlike her character, young princ…
After almost two months of renovations, Holly Averbeck proudly welcomed the community into Arizona Handmade Gallery/Fire on the Mountain's new…
In 2018, award-winning playwright Jeffrey Hatcher—writer of the Tuesdays With Morrie stage adaptation among others—revived the story of Sherlo…
You can probably picture prototypical poetry slammers, right, the kind depicted in popular culture? Strident and pedantic, enraged and inspire…
At Willow Bend Environmental Education Center, a small group of students peer over Mike Masek's shoulder as he stirs dried calendula flowers, …
In a portrait taken by Flagstaff photographer Amy Martin, Noemi A. holds a children's book. Titled Amigo, the book hides the subject's face, h…
Light and shadow attract Dawn Sutherland to the Grand Canyon. So does its vivid color and immensity. 
Few poets capture Scottish class, culture and early Romanticism as well as Robert Burns. Known as the Bard of Ayshire, Rabbie Burns and variou…
The Flagstaff Arts Council announced its 2020 Viola Awards nominees Sunday morning. Among the many nominees were the Museum of Northern Arizon…
It's been pretty busy at the Flagstaff Symphony Orchestra. From its season debut featuring piano prodigy Daniela Liebman, to a Halloween show,…
Lindsey DeStefano and Brian Velde's first date took them—riding together on his Harley Davidson—to Two Guns, Arizona. Formerly home to a gas s…
Don't call it a comeback, but Theatrikos Theatre Company is recovering from somewhat of a rough 2019.
Yellows, reds, blues and greens meet to form mountains, buttes, sky, stars and trees. Clouds and water remind the viewer of open spaces, of li…
So you waited until the last minute to do your holiday shopping. That's all right—we're still working on ours, too. Shopping for friends, fami…
Look closely at the wood pile in the side yard of Michael Barbaric's Kachina Village home. Not the neatly stacked firewood along the back fenc…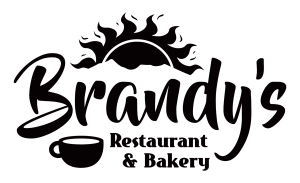 Brandy's Restaurant & Bakery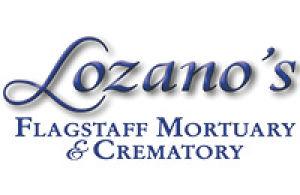 Lozano's Flagstaff Mortuary & Crematory
"Marley was dead, to begin with."
"A Christmas Carol" is the name of the season for Flagstaff this year.
All around the table, they closed books with a collective thud of finality, a sound as serious as a coffin lid snapping shut. A beat of silenc…
Many years runoff running different businesses has taught Jill Sans how slow the deepest months of winter can be. When the now-gallery owner o…
Christmas, Hanukkah and the Winter Solstice bring family, friends and even strangers together during the shortest days of the year.
Flagstaff experienced the first snowfall of the season Wednesday, Nov. 20. Nearly six inches of snow blanketed our fair city, reminding us of …