Education
alert featured top story
NAU proposes tuition rates for 2023-2024 school year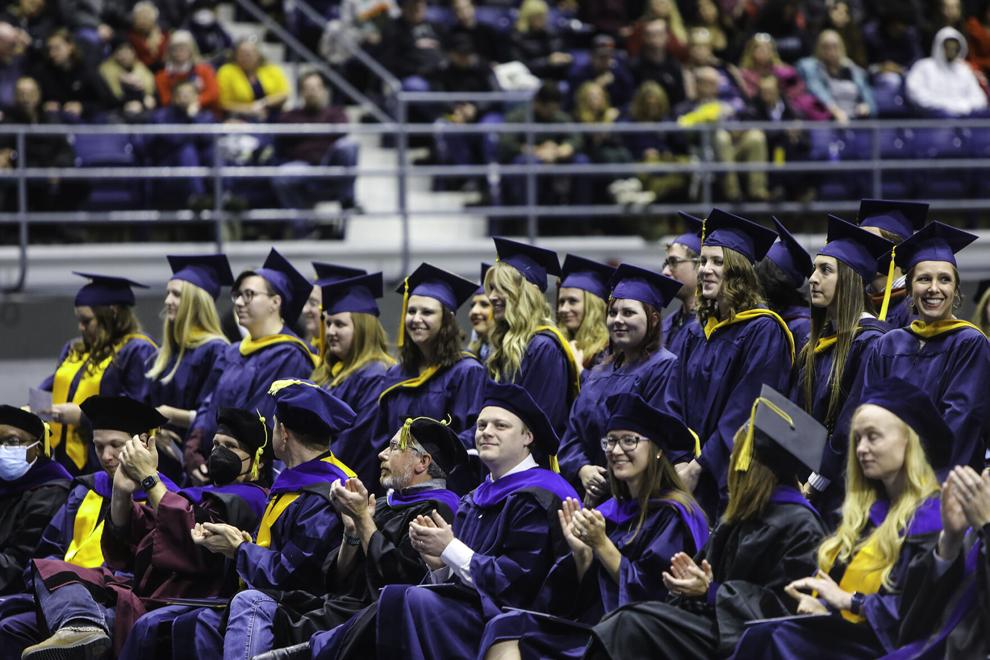 Northern Arizona University (NAU) announced its tuition proposal for the 2023-2024 school year Friday -- which would mean a 3% increase for its resident undergraduate students.
This increase is slightly lower than last year's 3.5% increase, though the proposed 4% increase for resident graduate students is slightly higher.
It would raise tuition for new resident undergraduate students to $11,352 per year (compared to $11,024 for Flagstaff campus students in the 22-23 school year) and $11,846 for resident graduate students ($11,390 this year) on all its campuses.
Tuition for domestic non-resident and international students are both expected to increase 5%, with online student tuition increasing 1.7% and 4.2% (for undergraduates and graduates, respectively). Personalized learning tuition will see a 3.2% increase per six-month subscription.
"These resources ensure we are investing in programs like A2E that increase the number of Arizona resident students participating in higher education, especially from underserved and rural communities," NAU president José Luis Cruz Rivera said in the announcement.
"In addition, the small tuition increase — coupled with continued cost containment efforts–provides the resources necessary to invest in talented faculty and staff, impactful services and excellent academic programs that together will boost completion rates, improve post-college outcomes aligned with Arizona's workforce needs and power upward mobility and social impact for all students at NAU."
The university will be starting its Access2Excellence (A2E) tuition initiative in the fall 2023 semester. The program provides Arizona resident undergraduates with an annual household income under $65,000 and members of Arizona's federally recognized tribes with full tuition coverage.
The proposal also includes plans for NAU to align its undergraduate base tuition at statewide locations with its Flagstaff campus rate, though these will continue to have a different fee structure.
Currently, tuition for a resident undergraduate student is $11,024 on the Flagstaff campus and $8,228 at its statewide and Yuma locations.
"In doing so, all students will have the same base tuition and scholarship structure at the time of admission across statewide locations, enhancing student mobility and choice to pursue their NAU education at the right location based on their personal needs and professional aspirations," the announcement said.
The Arizona Board of Regents (ABOR) is also implementing a new tuition-setting policy this year, requiring the state's public university's to publish maximum growth rates on a six-year cycle.
As part of the transition to the new policy, the Arizona public universities' proposals for this year will also include maximum growth rates that will be in place through the 2028-2029 school year. The next tuition and fee setting will move to the fall, with tuition and fees for the 2024-2025 school year set in Dec. 2023.
NAU's first proposed maximum growth rate for this structure is 3.5% for undergraduate resident tuition and 5% for graduate resident tuition. If approved, this rate will be the highest NAU can raise tuition each year from fall 2024 to fall 2029 (the policy allows for exceptions to this rate in response to "new circumstances" or as an offset should the state legislature reduce university funding).
The proposed maximum growth rates for its housing and dining fees are higher: 7% and 8%, respectively. According to the announcement, these are meant to "reflect the increasing operational costs in these areas and the need to continue to address deferred maintenance in the university housing infrastructure."
To address these needs, NAU is also including a 4.25% increase in residential housing for the 23-24 school year, which it said will also allow the university to compete with off-campus options in Flagstaff. This year's proposal also includes a 6% increase in meal plan costs, attributed to rising food and labor prices and "to enhance flexibility in meal plan options."
Other increases included in the proposal are a 4% adjustment to existing fees, a $1 per credit hour increase for IT fees, an additional $10 per semester in undergraduate honors program fees and increasing international graduate enrollment fees and program fees for the doctorate in physical therapy to $325 and $5,200, respectively.
NAU will hold an online public hearing about next year's tuition and fee proposal, alongside the Arizona Board of Regents and the other two state universities. The hearing will be held March 28 from 3-5 p.m. and streamed at ABOR Live.
Comments from the public will be accepted through emails to tuition@azregents.edu, ABOR's contact page, mail (to 2020 N. Central Ave., Suite 400, Phoenix, AZ 85004) or fax (602-229-2555).
NAU's full tuition and fee proposal for the 2023-2024 school year can be viewed online.