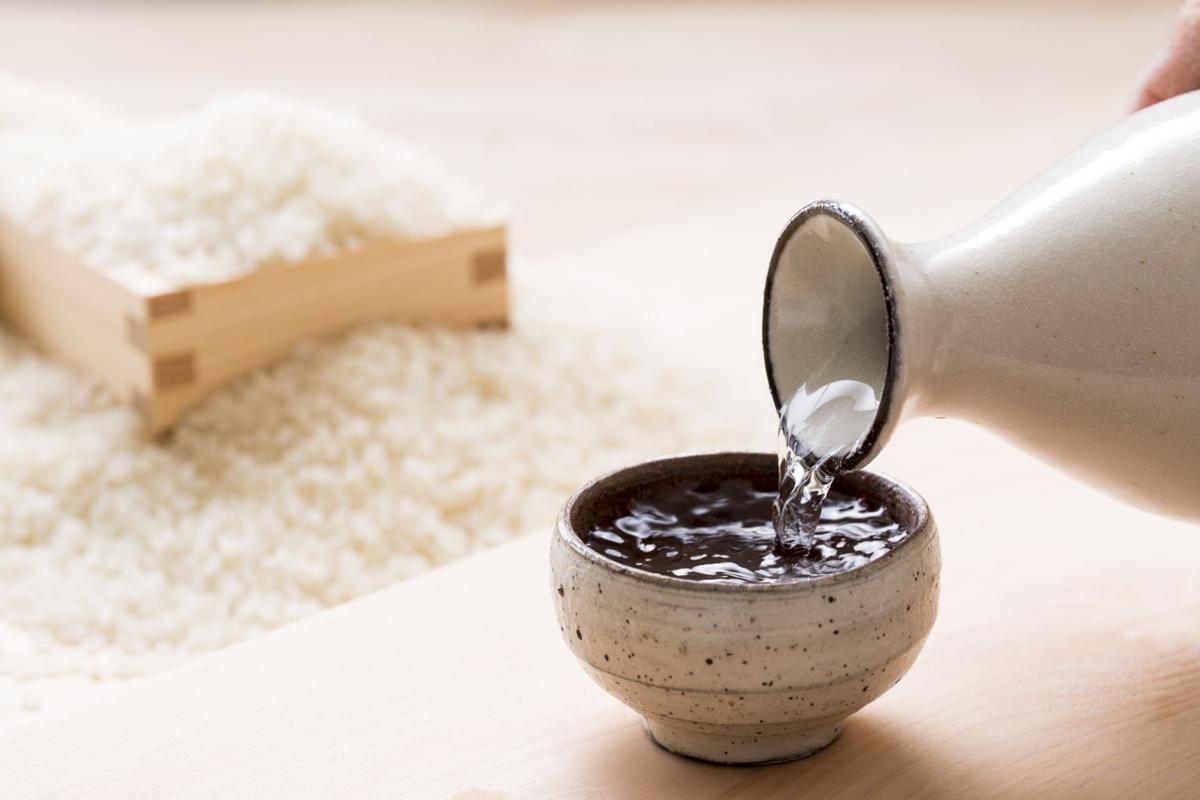 Of the roughly 5,000 people living in Holbrook, Arizona, one — Atsuo Sakurai — happens to make the best sake in the world brewed outside of Japan. That a tiny desert town, rich in sky and not much else, is home to a world-class sake brewery is as unlikely as it is wonderful.
The 90-mile drive east from Flagstaff descends from the ponderosa pine forest into a desert landscape of dusty greens, browns and greys scattered low on a salmon pink earthen palette. Holbrook, at first glance, is uninspiring. Empty buildings and leftover Route 66 kitsch pepper a tiny downtown anchored by a historic courthouse.
Sakurai's Arizona Sake has been doing steady business. This is his fourth year in the town he says he is happy to call home.
How did he get here? He fell in love. Sakurai was living in Yokohama and working in a sake brewery when he met his wife. She was teaching English. They moved to her hometown, Holbrook, to be closer to family. Here, in a lovely bit of serendipity, Sakurai found a place where he could pursue his passion.
Sake is the national drink of Japan, with a rich and storied history. The origins are obscured by age, predating recorded history, although sake is believed to have originated in China around 500 BC. Its creation was a communal activity — villagers would gather together to chew rice and spit the masticated mess into a tub. The tub was then left to the magic of chemistry as the enzymes from the saliva powered the fermentation process. (One cannot help but wonder at the chain of events that led to said villagers realizing that chewing and spitting out rice and letting it sit around resulted in a drink was not only potable, but came with such lovely side effects.)
Sake eventually made its way to Japan along with the technology to cultivate rice around 300 BC, according to Japan's National Research Institute of Brewing. By then, the discovery of koji, a mold enzyme from rice that happily replaced the need to chew and spit to begin fermentation, allowed sake production to flourish across Japan.
The fermented rice-water is brewed similarly to beer, but drinks more like wine. Buddhist monks brewed sake in temples and used it in religious ceremonies. The Imperial Palace housed its own sake brewery. Over the years, sake became as synonymous with Japan as tequila to Mexico or ouzo to Greece.
Today, sake is brewed around the world, from Tokyo to Paris to Holbrook. The drink can be served at a variety of temperatures, from chilled to warm. It is traditionally poured from a ceramic bottle into an iconic tiny sake cup called a choko. According to the Urban Sake blog (urbansake.com), "the most basic etiquette rule of serving sake is known as o-shaku. The main tenant of o-shaku is that it is considered most polite to pour sake for others but never directly for yourself."
Curious about the process that transforms rice and water into a social lubricant after discovering sake in college, Sakurai got a job in a sake factory. After passing an exacting government test, he was named a first-grade sake brewer, the highest designation.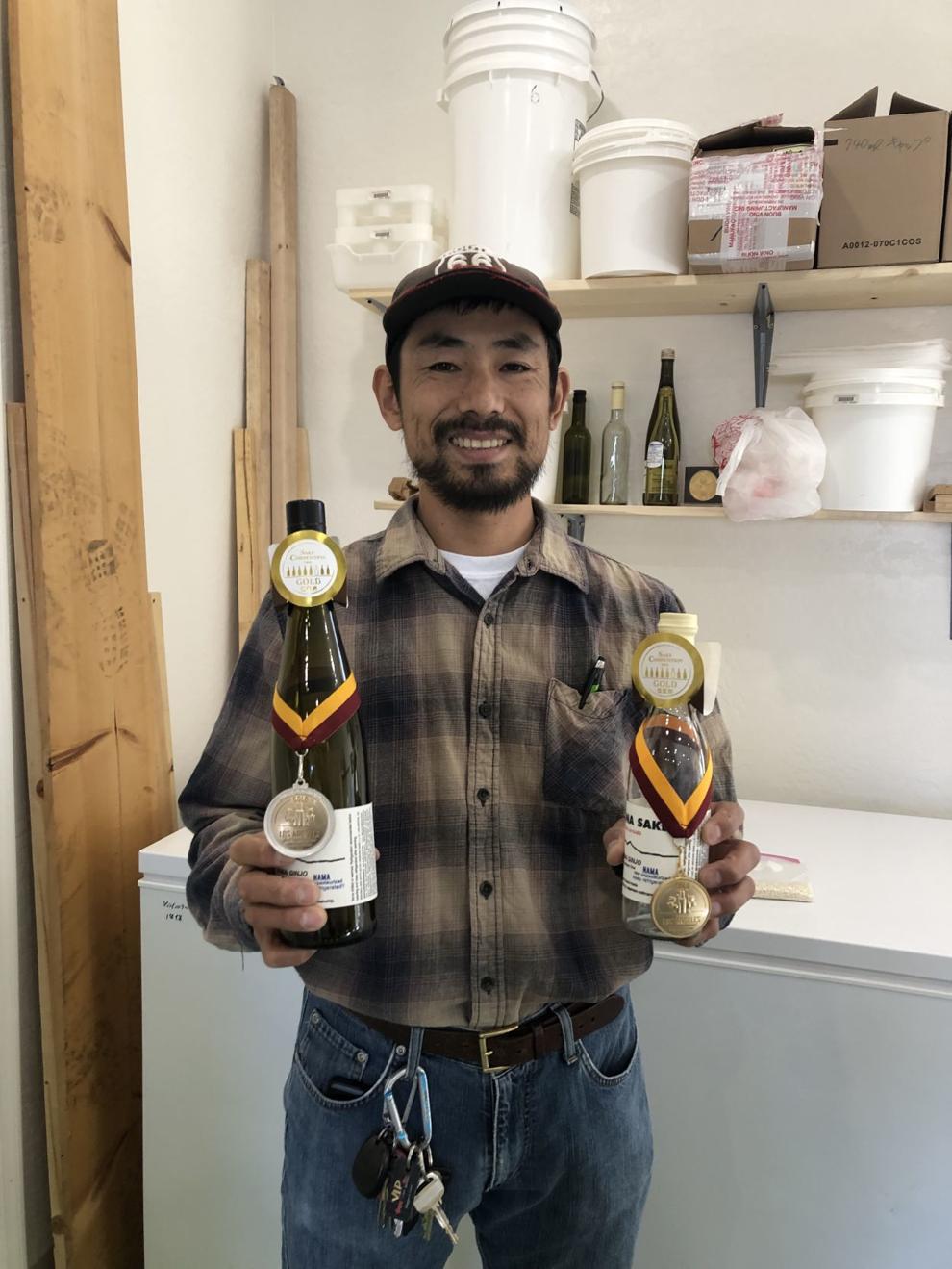 "I learned [to make sake] in Japan," he said. "I worked for the sake industry for 10 years in Japan. I wanted to be independent and to have my own business, but in Japan the government doesn't issue new sake licenses anymore. That means for me there was no chance."
But in Holbrook, he found his chance. He started brewing small batches in his garage and was pleasantly surprised at the delicious results — a crisp, fresh brew. He began bottling and selling his sake, making more as his product's reputation grew by word of mouth.
In 2018 he entered Arizona Sake in the Tokyo Sake Competition and won the gold medal for the best sake made outside of Japan. Earlier this year he won another gold medal at the Los Angeles International Wine Competition.
Why is his sake so good? It's a combination of factors, he said. First is Holbrook's excellent tap water pulled from an aquifer under the Little Colorado River Basin. Next is the air: Arizona's dry climate mitigates the problem of molds encountered in more humid places like Japan. Also, Sakurai is constantly brewing.
"It's super fresh," he said. "Each batch is very small. I produce and then ship or deliver directly."
The brewing process, he said, is as much art as science. And when both are in balance, the result is far more than a simple mixture of rice and water — it's a subtle alchemy of delicate tastes and flavors.
Last month, Sakurai moved his brewery out of his garage and into a new 1,000-square-foot new bunker-style building, between a Super 8 Motel and Dollar General store. Arizona Sake is still a one-man show. Sakurai does it all, from the mixing to the delivery and every step in between. He sells to stores, restaurants and individuals in Arizona, New York, Hawaii and California. He hopes to grow his business into other states and countries.
For Sakurai, a move across the globe to a small town he'd never heard of opened a world of possibilities.
"Thanks to Holbrook and Arizona," he said, "because I didn't have a chance in my home country. I'm happy to be in Holbrook."
Arizona Sake can be purchased in Flagstaff at Majestic Marketplace, Beaver Street Liquor, Western Post and High Altitude Home Brew Supply. Find out more at ArizonaSake.com.