(CNN) -- The world's first all-electric passenger aircraft is preparing to take flight.
The Alice, a plane developed by Israeli company Eviation, went through engine testing last week at Arlington Municipal Airport north of Seattle. According to Eviation CEO Omer Bar-Yohay, the Alice is just weeks away from its first flight.
With battery technology similar to that of an electric car or a cell phone and 30 minutes of charging, the nine-passenger Alice will be able to fly for one hour, and about 440 nautical miles. The plane has a max cruise speed of 250 kts, or 287 miles per hour. For reference, a Boeing 737 has a max cruise speed of 588 miles per hour. The company, focused exclusively on electric air travel, hopes that electric planes that can fit 20 to 40 passengers will be a reality in seven to 10 years.
A prototype of the aircraft, which debuted in 2019, has been going through low-speed taxi tests since December and will attempt a high-speed taxi test in the next few weeks. In these tests, the aircraft is sent down the runway at different speeds to test its own power and allow ground teams to monitor systems like steering, braking and anti-skid. Though the company initially aimed for the Alice to take flight before 2022, poor weather conditions in the Pacific Northwest at the end of the year hindered testing.
Eviation has developed three versions of the prototype: a "commuter" variant, an executive version, and one specialized for cargo. The commuter configuration in testing holds nine passengers and two pilots, as well as 850 pounds of cargo. The executive design has six passenger seats for a more spacious flight, and the cargo plane holds 450 cubic feet of volume.
All of this is possible while reducing maintenance and operating costs of commercial jets by up to 70% , according to the company.
The electric aviation space is already growing more crowded with both startups and established aviation companies. NASA gave $253 million in September 2021 to GE Aviation and magniX to bring the technology to US fleets by 2035. Boeing is investing $450 million in Wisk Aero, a company building an all-electric, autonomous, passenger aircraft, and Airbus has been working on its own electric aviation endeavors since 2010.
According to industry experts, the largest obstacle for electric aviation becoming the norm in passenger jets is the battery.
"The stumbling block is the battery technology just like with cars, but more so in airplanes. This is because with airplanes, the concern is the weight," said Ross Aimer, CEO of Aero Consulting Experts. "As soon as we have better battery technology, which I suspect will be in two or three years, that's when all these electric airplanes will eventually come."
Twelve Alices are on order by international shipping company DHL, anticipated to be delivered in 2024. These planes, out of DHL Express's global fleet of more than 280 aircraft, are set to be used as cargo carriers making shorter distance trips. "Our aspiration is to make a substantial contribution in reducing our carbon footprint, and these advancements in fleet and technology will go a long way in achieving further carbon reductions," said Mike Parra, CEO of DHL Express America, in an interview with CNN Business.
Eviation has announced purchases of its proposed fleet by DHL and commuter airline CapeAir and says there are several more to be announced once Alice's first flight occurs. CapeAir's proposed fleet of Alices are expected to enter service in 2023 on routes connecting Boston, Martha's Vineyard, Nantucket and Hyannis.
While we seem to be getting closer to battery-powered air travel for some functions, not everything is nearly ready to go. Cross-ocean flights and jumbo jets are still years beyond the current science, for one. But the most pressing concern for electric aviation is regulation. The FAA has yet to put forward any clear guidelines or regulatory framework for electric airplanes, which fall under the category of Advanced Air Mobility, though Eviation says its is actively working with the FAA to achieve certification for production by 2024. "Some certifications could require the FAA to issue special conditions or additional airworthiness criteria, depending on the type of project. Determining qualifications for these aircraft is an ongoing process," according to an FAA spokesperson.
Electric aviation proponents predict Alice and electric planes like it becoming as commonplace as any other means of transportation. "It really integrates aviation into the fabric of transportation, of our commuter life. It does so while being sustainable, and through being economically viable," said Bar-Yohay. "Once we start seeing planes like this, the entire way we look at where we live, how we commute, how we go on vacation, will change. It will be a high-speed train without the rail."
But electric aircraft big enough to rival large passenger jets may still be a ways off.
"The first step would be to try these in a commuter market or charter market," said Aimer. "Then eventually, if that works well, you're going to have passenger jets. For that we need Boeing or Airbus to come out with a actual electric airplane. I would see that in about 10 years."
™ & © 2022 Cable News Network, Inc., a WarnerMedia Company. All rights reserved.
Electric vehicles
Prices for 240-volt chargers are falling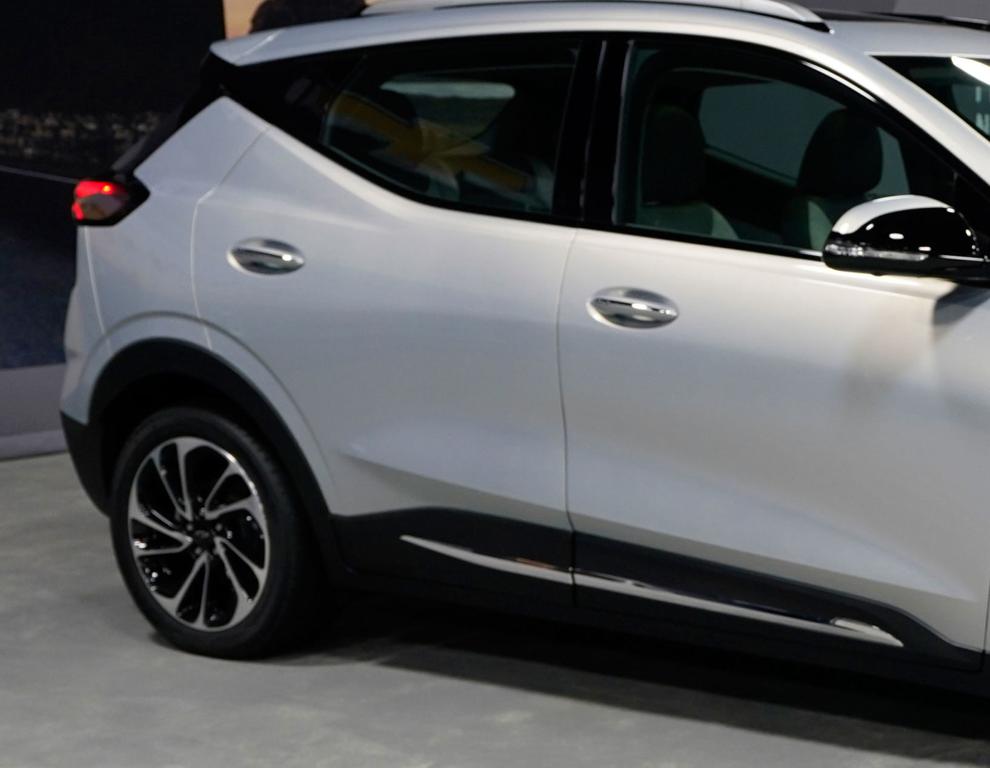 Anybody who owns an electric vehicle needs a 240-volt charger at home. With it, your car can recharge overnight, so you start every day with the equivalent of a full tank.
You can charge an EV from a standard 120-volt outlet, but it takes too long.
For instance, a 2022 Chevrolet Bolt EUV that can go 250 miles on a full charge would need 62 hours at 120v, but just seven at 240.
Without a 240v charger, you can't realistically expect an EV to be your primary vehicle for daily use.
Just a few years ago, installing a home 240v EV charger cost up to $3,000, but prices have plummeted as competition grows with the number of EVs on the road.
Nowadays, wiring a house to add a 240v outlet for EV charging generally runs $500-$1,000, according to Detroit's Family Heating, Cooling & Electrical.
How 400v DC fast chargers work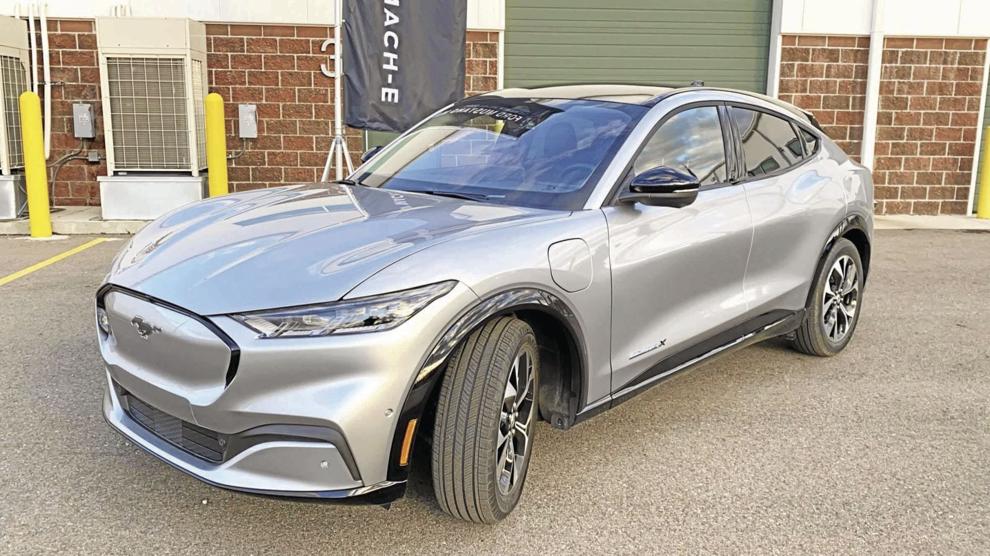 You'll need to charge elsewhere occasionally. That's when charging time becomes a big deal.
Charging an EV battery takes longer than the 5-10 minutes to fill a gas tank, but how long depends on a couple of factors.
First, voltage from the charger. Getting 250 miles of range when you're charging overnight at home is good, but it's a deal breaker if you're going on a 300-mile trip.
In that case, you'll want to look for a public 400v DC fast charger. They're not as common as 240v public chargers yet, but you can find the nearest DC fast charger from the Department of Energy. Companies that build charging stations, like EVgo and Electrify America, have apps showing their networks.
Charging at 400v, a Ford Mustang Mach-E's range goes from 5% to 80% in 45 minutes. That's about 216 miles for an AWD Mach-E with the 270-mile extended-range battery.
But why stop at 80% when we fill the gas tank to the brim? Because batteries are different from fuel tanks.
A fuel tank is like a bucket of water, a single container. An EV battery is more like an ice tray.
The Mach-E's extended-range battery pack consists of 376 individual batteries. When all of the cells are near empty — about a 5% charge — fresh electricity immediately finds an open cell. As each cell reaches capacity, the battery controller finds another that still has room for electricity, and monitors as they top up, like when most of an ice tray's compartments are full.
Charging to 80% is easy and fast. Finding space for the last 20% could take as long as the first 80. The most time-effective thing is filling to 80, getting back on the road and filling to 80 again when the battery runs low again, rather than charging for three to four hours and getting only an extra 54 miles.
There's another factor: your EV's onboard charger, which regulates how fast the battery can accept electricity. For instance: The Mustang Mach-E adds 216 miles of charge in 45 minutes and has an 11 kW onboard charger.
The Chevy Bolt EUV has a 7 kW onboard charger; connected to the same 400v, it adds 95 miles of charge in 30 minutes.
The holy grail all automakers chase is a full charge in 10 minutes. They'll probably achieve it, but nobody knows when.
Where you can charge in public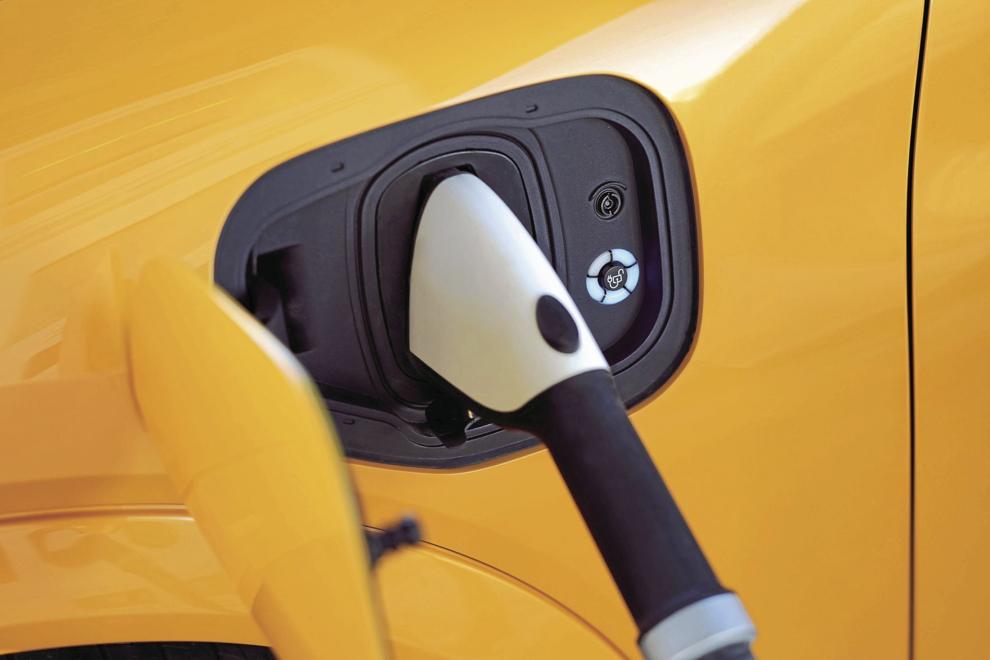 Good route-planning apps will help you find public chargers on a road trip. A Department of Energy website, for instance, says there are 45 DC fast chargers near I-94 between Detroit and Chicago.
Ford's app will pick the charging spots where it makes most sense to stop along your route for optimum driving time and range.
"Most people have no idea how many public charging stations are within, say, a 10- or 15-mile radius because they're small, people don't look for them or even know what to look for, and they're rarely signposted," says journalist John Voelcker, who has studied EVs.
Even during the COVID-19 economic downturn, charging stations continued to grow, according to the Department of Energy's National Renewable Energy Lab, which says the U.S. is already nearly halfway to having the number of public DC fast-chargers needed for 15 million EVs in 2030.
It's virtually certain infrastructure initiatives under the Biden administration will encourage more charging stations, and investment to make charging faster and more convenient.
Gas engines aren't going anywhere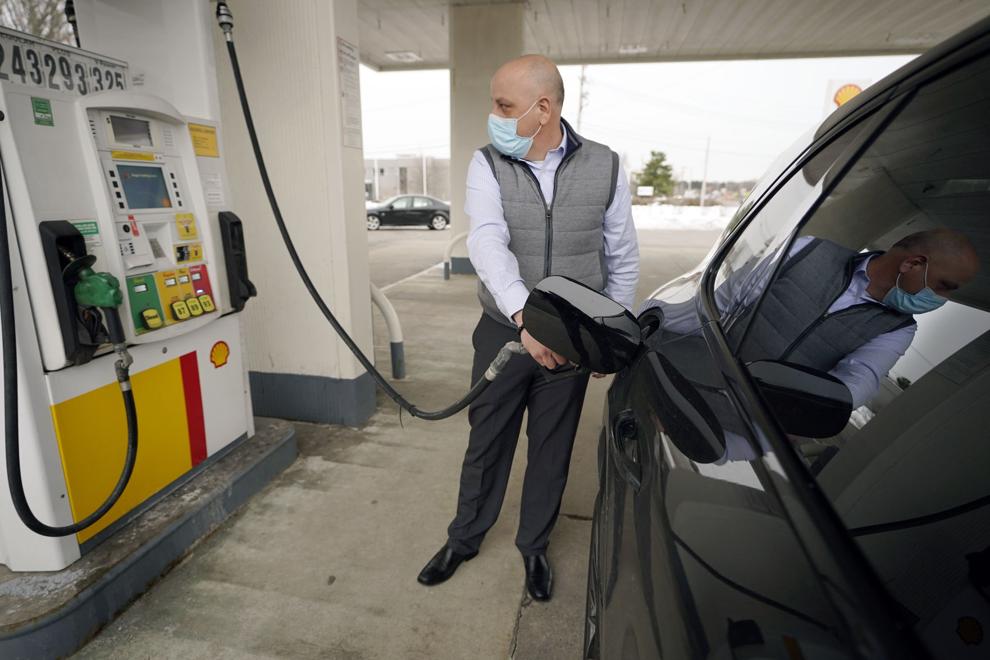 Despite all the attention on EVs, internal-combustion engine vehicles will be around for a long time.
There are millions on the road today. Some — and not just cherished classics — will still be in service 20 to 30 years from now.
Though automakers are shifting investment to EVs, they're not going cold turkey on internal-combustion engines. Some vehicles may remain better suited to gas for quite a while. Utilities need to field service or emergency vehicles when the electric grid is disabled. Same goes for vehicles, and in wilderness and rural areas.