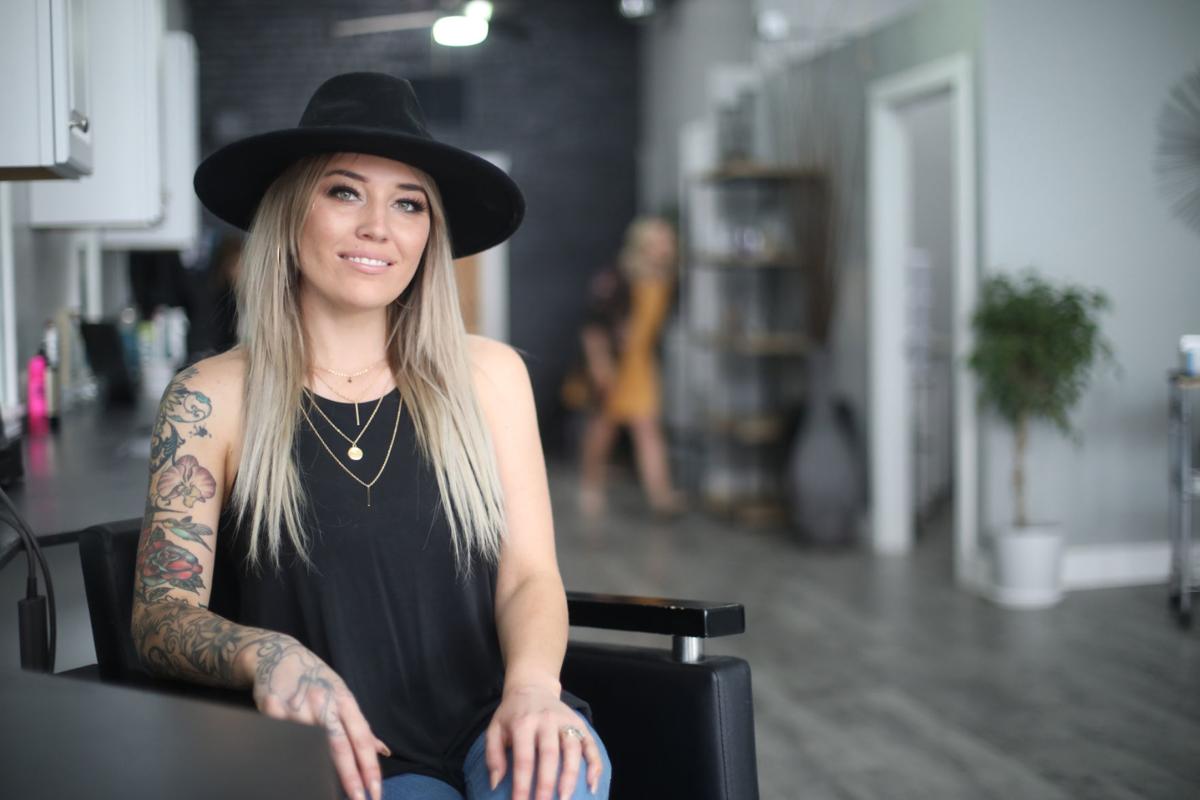 Salon Brio owner Brandi Palmer, 28, chose beauty school over nursing school, but still feels she has been able to help individuals in her five-year hair dressing career.
"Anyone could do hair, but just like nursing, you're taking care of someone, you have to care about how they feel and what they want and truly connect with them," Palmer said.
Besides hair care, Salon Brio on Aspen Avenue offers skin care services, waxing and makeup as well as products and Smoking Pine accessories including purses and belts.
"I've always done my own hair and been fascinated with changing my hair color and the instant gratification that came with that, and helping someone, so going to beauty school and starting my own business seemed perfect," Palmer said.
After graduating beauty school in 2014, Palmer started her own business in a salon suite in Phoenix. In 2017, she moved to Flagstaff with her husband, Loren, and nine-year-old son. For two years she rented a chair in Flagstaff, garnering new clients while also making the commute to Phoenix for appointments with her previous clients.
Palmer said she "fell in love with Flag," and decided to make the commitment to stay up north when she found the perfect spot for her salon in February.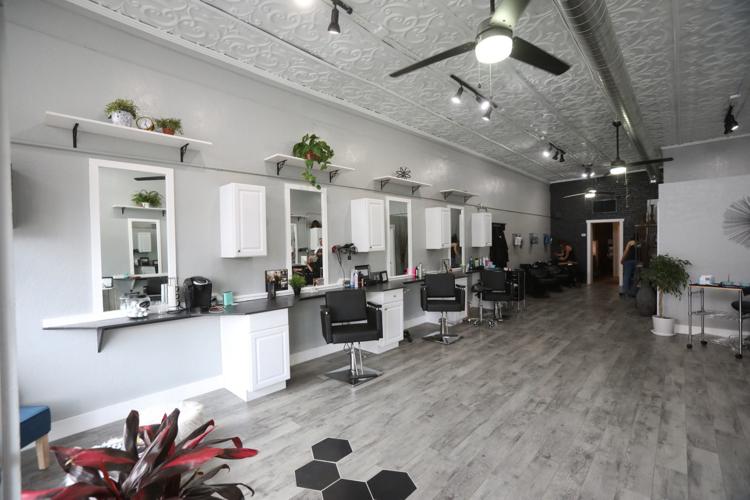 "I actually wasn't even actively looking for a space to open my own salon, I just stumbled upon it one day," Palmer said of the former "Nut House" sweet shop. "Everything just fell into place and it just felt like this is exactly when and where I needed to turn my dream into a reality."
With help from her general contractor husband and grandfather, the shop was modified into Palmer's vision and the new salon opened the first week in April. Palmer chose Salon Brio as the name based on the meaning of "brio": vigor and vivacity of style.
Besides giving clients the latest trendy hair styles, the look of the salon has its own style as well, which Palmer describes as "eclectic."
"I feel like this city is just full of so many different styles and so much history," Palmer said. "[Salon Brio is] definitely a mix of modern, vintage, different textures and colors, but still feels warm and inviting for everyone who walks through the door."
One thing customers often comment on while walking into Salon Brio is its "modern honeycomb floors," that she installed with Loren and stamped tin ceilings revealing the original design the building had in 1898.
As far as customer's styles, Palmer said beachy-looking highlights that gradiate into lighter tones, or the "balayage" has been popular for summer.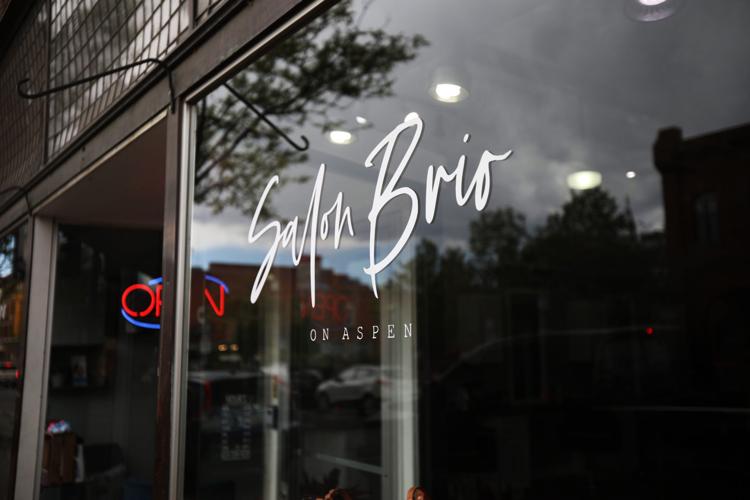 "We create a beautiful 'lived in look' so it looks like your hair hasn't actually been done and you can rock your style for much longer than a traditional highlight or all over color," Palmer said, adding that collarbone length hair is also becoming more popular as the temperatures rise.
As far as skin care goes, Palmer said highly requested services are the dermaplane facial, which removes dead skin cells and "peach fuzz" as well as microneedling to help reduce acne and wrinkles.
"I opened my salon wanting to have the best team, location and customer service around. Besides the amazing location, each of my stylists treat every client as if they were a close friend or part of the family," Palmer said of Salon Brio.
The business news you need
With a weekly newsletter looking back at local history.