Hospitals face the new year with new requirements to post price information they have long sought to obscure: the actual prices negotiated wit…
WASHINGTON -- The Paycheck Protection Program stood out as an early success of the government's pandemic relief effort, but it ended with a wh…
Weeks of protests in the wake of the killing of George Floyd have placed renewed attention on police body-worn cameras.
Now that LGBTQ workers are covered by U.S. nondiscrimination law, employers must figure out how to protect them from the biases many of them s…
When Daria Smith moved to South Seattle, she wasn't planning to get the internet any time soon. It's expensive, and she had other, more pressi…
If you decide to break away from your coronavirus lockdown to hit the road this summer, expect some changes at your hotel, such as no more val…
Looters who managed to make off with iPhones stolen from Apple stores during the days of civil unrest and rioting over the past week are likel…
Usually Jana Jumpp works nights loading trucks at an Amazon facility the size of 28 football fields in Jeffersonville, Ind. Now, she spends th…
PHILADELPHIA -- When the dentist's office called to cancel Laura Lizcano's appointment for a crown and cavity filling in March because of the …
Ever since the coronavirus crisis put entertainment production in a deep freeze, Hollywood has been eager to get the cameras rolling again.
Want to know how much the COVID-19 outbreak has affected businesses? A good indication comes by simply measuring how much electricity they're using.
Paper goods giant Georgia-Pacific is cranking out 1.5 million more rolls of toilet paper a day than two months ago, but George Bugg still can'…
There are going to be lots of retail bankruptcies in the coming weeks and months.
DALLAS — Nearly 39,000 American Airlines workers are taking early retirement, voluntary leave or reduced pay in the coming months as the compa…
LOS ANGELES — NBCUniversal Chief Executive Jeff Shell on Thursday reaffirmed his stance that more digital film releases from Universal Picture…
Apple Inc. said quarterly revenue grew 1% in the midst of the global Covid-19 pandemic, driven by strong sales of digital services and wearabl…
SEATTLE — When Boeing workers returned en masse Tuesday to the airplane factories in the Puget Sound region after a four-week shutdown, they f…
As Congress worked last month to craft a federal response to the coronavirus pandemic, the asks came in fast and furious.
SEATTLE — Onetime Microsoft executive Jonathan Roberts knows that not all 3D-printed personal protective equipment being produced for the nati…
Best Buy will furlough 51,000 store employees in the U.S., or about 40% of its total workforce, as its stores remain closed nationwide aside f…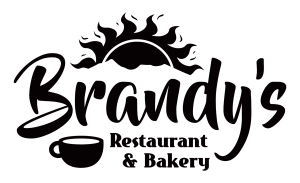 Brandy's Restaurant & Bakery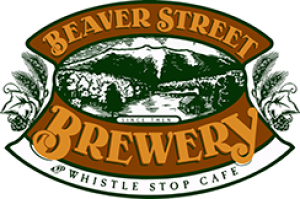 When a traffic control tower worker at the Palm Beach International Airport recently tested positive for the coronavirus, the staff evacuated …
SINGAPORE — T-shirts, skirts and shorts are piling up at the clothing factories ringing the Cambodian capital of Phnom Penh.
DALLAS — The U.S. government could end up as one of the largest shareholders in American Airlines as a condition of stimulus grants and loans …
WASHINGTON — The government program designed to help small business weather the economic fallout of the COVID-19 pandemic ran out of money Thu…
Grace Riley always loved eggs but her pandemic consumption has been more voluminous and sophisticated.
WASHINGTON — One of the most celebrated pieces of the massive $2.3 trillion coronavirus relief package that's just over 2 weeks old is on life…
U.S. retail sales tumbled in March by the most on record as the coronavirus forced thousands of the nation's merchants to close and left milli…