Golden Rule Charities – The Pantry is calling for Flagstaff's residents to remember that timeless ethical principle in its mission to feed those in need.
This new charity, a reincarnation of Full Circle Charities People's Pantry, celebrated its grand opening Wednesday, September 5, where it displayed its new, larger facility – and more than 5,800 pounds of food.
The Pantry is located in the Greenlaw Shopping Center, mere feet away from where People's Pantry resided, and has a cheery interior reminiscent of a grocery store, featuring various shelves and two glass-door freezers containing food items from dry goods to produce and meat.
Registering at the Pantry is a free service available to everyone and allows Flagstaff residents and visitors alike to "shop" for up to 15 pounds of food each week for their family.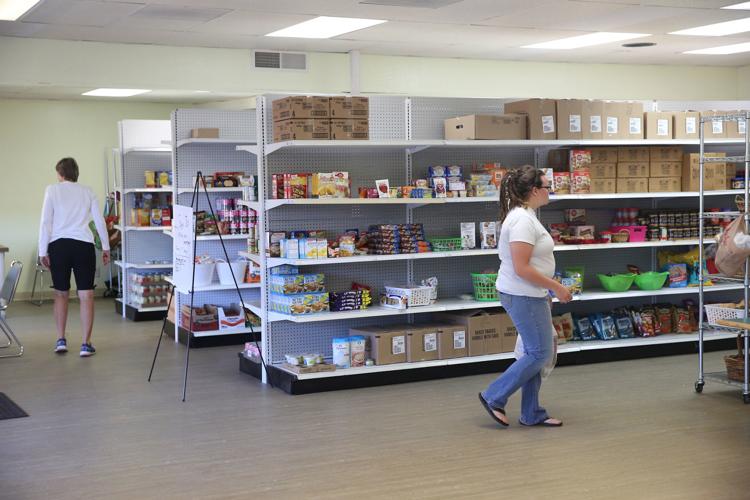 With ADA accessibility and accommodating hours, the Pantry is truly available for everyone. Open from 3:00 p.m. to 7:00 p.m. Wednesday to Sunday, the Pantry allows members to stop by after picking up their kids from school or finishing their workday.
Sandy Berry, co-founder of People's Pantry, is now the executive director and general manager of the Pantry.
"There's no real requirements except that they have a need," she said of the Pantry's clientele. "They can come and shop; it's a grocery store."
"We're serving both the working poor and the homeless," said Blake Rolley, president of the new food pantry. "There's a lot of families in the community that pay to keep the roof over their head first. What's left is often … people who can't afford enough food."
Before closing on June 1, People's Pantry was serving over 4,000 people per month, a third of which were children.
"We knew the need was there," Rolley said. Consequently, Rolley and Berry decided to reopen as close to their previous location as possible. "We expect to be up to 90 people per day very shortly, once they find us," Berry added.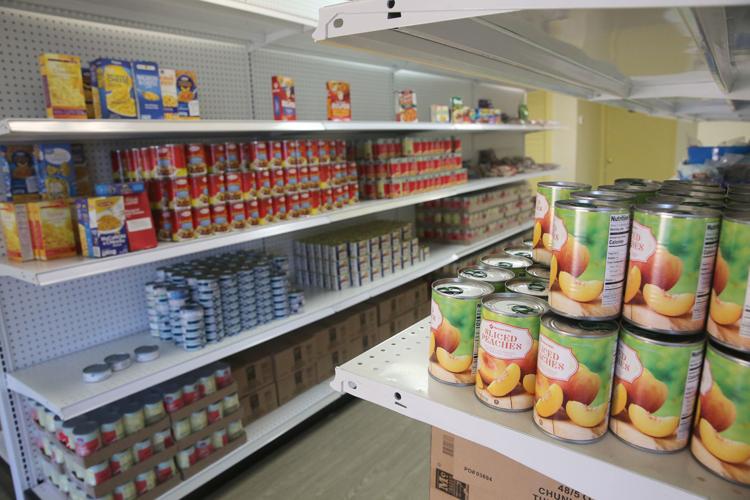 The new facility fills two office spaces, creating a fluid shopping experience where members can enter at one door, grab a shopping bag and browse before weighing their selected items, checking out and exiting through the second door.
This style of food pantry accommodates individual palates and dietary restrictions because members can select foods they will actually use.
"You know what your family will eat," Berry said, noting the appeal of this type of pantry over the traditional food bank's bags of random food items.
In addition to canned goods, the Pantry also offers raw ingredients needed to make full meals.
"People are selecting items for a dish they are going to make," Rolley said.
Right now, for example, the Pantry has all the ingredients for spaghetti and meatballs, including pasta, tomato sauce, meat, onions, cheese and even French bread.
Members of the Pantry are treated like family. While waiting in line, Berry noted, they often form friendships with each other.
Volunteer relationships with members are equally important. The Pantry has two distinct crews – one which stocks shelves before the Pantry opens, another which assists members – to allow for greater interaction between volunteers and members.
"It's better to spend time with your members than to stock when they are here," Berry described. When the Pantry is open, she said, "We are walking around with them, helping them."
These volunteers sustain the charity; renovation of the new building alone required an immense volunteer force, Rolley described.
"A good majority of the renovation was donated … [it needed] a lot of sweat equity."
Flagstaff residents volunteered their skills in plumbing and electrical work, while local businesses provided discounts and donations of needed materials.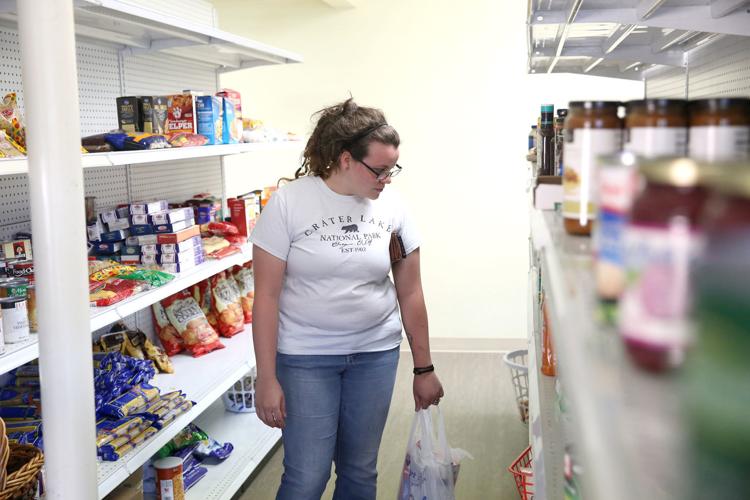 The incorporated charity has applied for non-profit status and has a close relationship with Flagstaff Family Food Center, which currently helps manage the Pantry's monetary and food donations. This relationship is crucial to the success of the Pantry.
"They're going to donate hundreds of thousands of pounds of food to us to keep our shelves stocked," Berry revealed.
But the Pantry is always in need of donations from the community, as well.
"We're here for the community and we need community support, both financially and food," Rolley said.
Contributors can provide whatever food items they can, or they can call the Pantry to ask what they need. Monetary donations are used to purchase meats, milk and eggs.
"Those are typically things we cannot get donated, so we have to buy those," he said.
Berry says the mission of the Pantry is help people help themselves.
"We're all part of the same community. We all have the same issues and goals. We all want to survive with as much dignity as possible."
By fulfilling this mission, the Golden Rule can live on in Flagstaff.