Though a new bar sits in front of the new beers on tap at Hops on Birch, much else is the same through the first two and a half months under new owner Justin Evans.
Nearly seven years after Hops originally opened its doors, Evans took over from Kyle Merritt on March 15. A quick remodel for three days followed in early April with the new ownership settling in since.
"It was just an opportunity I couldn't pass up," Evans said. "I'd been coming here for seven years, and I wanted to kind of keep the Hops name alive with some updates."
Evans said he has known Merritt for about seven years, meeting him shortly after Hops opened its doors in 2012, and heard the business was available. Negotiations between Merritt and Evans, as well as his partners George Dorsey and Ian Dinno, went smoothly thanks to their familiarity with one another.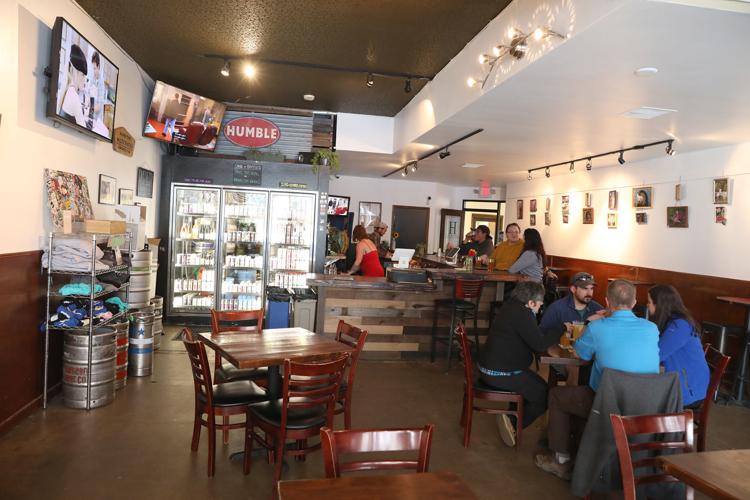 Hops isn't Evans' first bar. Working in the industry for 15 years, Evans opened The Wandering Tortoise in Phoenix in December 2016 and spent the past few months simultaneously taking over Hops and preparing The Sleepy Whale in Chandler for its opening in early May. A third Valley location, The Theodore, is expected to open sometime this summer in Phoenix.
"The Whale feels like a well-oiled machine because the brand was built with Tortoise. Once your proof of concept is in place, it is plug and play," Evans said. "What I always preach is if you have the right people set in place, you will be successful. If they have your same vision in mind, and you have the staff that is just top-notch customer service, you will be successful."
Evans admitted he was pushing it working on two new businesses at the same time, in addition to having a newborn at home, but hiring Anthony Onofrio to manage Hops helped him execute it all.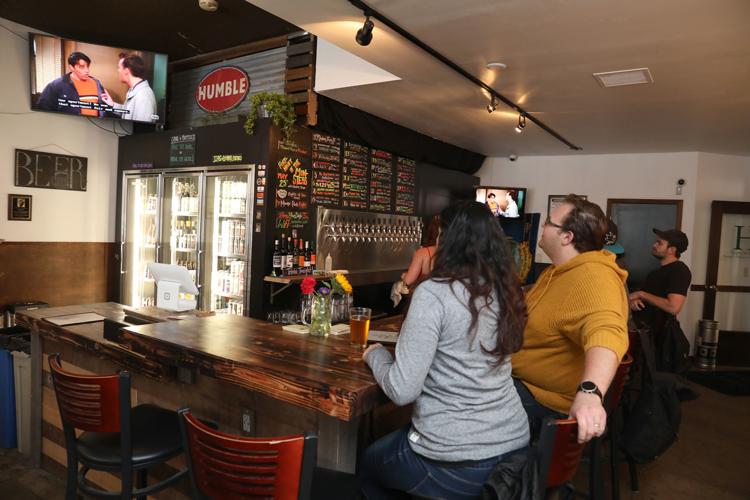 "The first big decision with this was getting somebody in place that I knew to manage the bar. That was step one," Evans said. "It is a commute, but I love Flagstaff and I am up here minimum one day a week. Having Anthony set in place, that put a huge ease on my stress levels."
You have free articles remaining.
With business relationships in place thanks to The Wandering Tortoise, and now The Sleepy Whale, pulling in the product Evans desired for Hops came easily.
"I didn't think that as many people would be super stoked to get their product up here as they were. I thought some people would say yes, and some people would say I cant right now," Evans said. "Every single person I reached out to -- Pueblo Vida, Wilderness, Burgeon, Pure Project -- everyone wanted to get beer up here, so that was cool."
With Larami and Ryan Sandlin from Dark Sky Brewery helping with the remodel, the decision on Hops' new look was a quick one. Evans said he thinks the bar is a blend of both The Wandering Tortoise and The Sleepy Whale while still being Hops.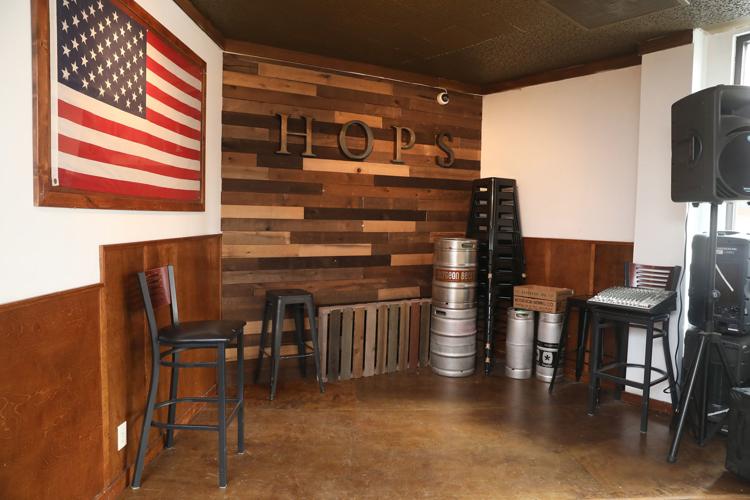 More changes will come in the future, with Evans envisioning long community-style seating in the front of Hops, as well as a drink rail along the wall opposite the bar. For the most part, Evans said he has received positive feedback on the new look.
However, after seven years any changes would be met with some skepticism.
"The old school regulars, I think it was definitely a little negative at first. I think they are slowly coming around and they are still coming in. We are still offering awesome service, a good beer selection and a nice comfortable feeling place to hang out," said Evans, who added that most of the staff remained the same during the transition.
The average price of a pint sits at $7, with Evans bringing in beers from Pueblo Vida (Tucson), Arizona Wilderness (Gilbert), Pure Project (San Diego) and Burgeon (Carlsbad, Calif.). Happy hour drops the pint price $2, with wine $3 off, while the new cold box offers additional options to take home or drink in the bar.
Evans said local favorites like Mother Road's Tower Station IPA and Wanderlust's 928 Local Farmhouse Ale remain on tap due to demand from regulars.