The small storefront housing Noble Herb is seemingly always bustling.
The parking lot tucked away behind an empty grocery store on Switzer Canyon is inevitably packed no matter the day, as is the overflow dirt parking lot just a short distance away. Customers move through the sleek space quickly, marveling at the selection of flowers, tinctures, edibles and other goodies protected by a layer of glass before being called up to the counter to make their selections.
But, beyond a set of doors separating the retail space from the back-of-house, dozens of employees pack into the tight manufacturing space to transform a once illicit substance into tangy gummies and sweet caramel chews. It's a unique blend of culinary arts, old-fashioned candy making and weed – all coming together to create Pure Edibles, one of the fastest-growing edible cannabis companies in the state.
The space is a tight fit, but it's a sign of how far Noble Herb – formerly Greenhouse of Flagstaff – has come.
This year was monumental for dispensaries statewide with the rollout of recreational marijuana. Sales obviously soared with the introduction of an entirely new customer base.
The same is true for Noble Herb. Ryan Hermansky, one of the three founders, estimated sales of their in-house edible brand grew by 250% since recreational sales started, though that number has since leveled out to a 150% increase from 2020. Staffing has more than doubled in the past year. Noble Herb employs more than 100 people between the retail side, manufacturing, farm and distribution.
And they're just getting started. Alongside a new name and logo, Noble Herb is set to expand drastically with a new, larger retail space in 2022.
Pure profit
No one saw this type of growth coming, especially Hermansky. He opened Noble Herb alongside his brother, Brandon Hermansky, and longtime friend Doug Daly in 2013 shortly after Arizona legalized medicinal marijuana. They weren't sure what to expect, but the new venture seemed exciting and Flagstaff the perfect place for the Scottsdale natives to build their business.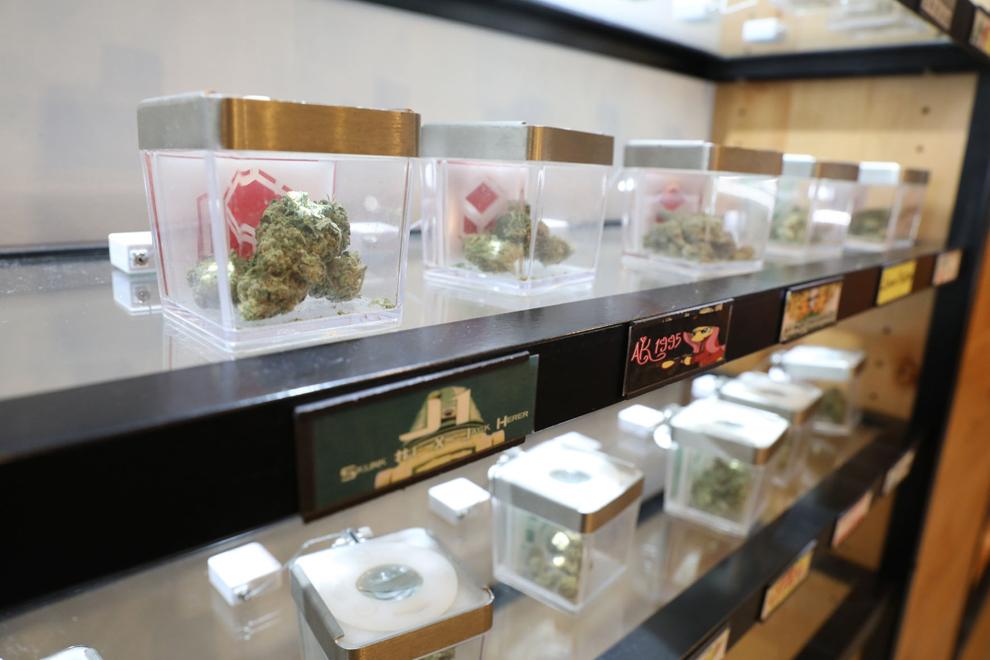 They were one of the first in Arizona to delve into edibles with the launch of Pure in 2015. It was a relatively underserved market at that time with most dispensaries focused on growing and selling flower. At the time, Daly was a practicing attorney and Ryan Hermansky was in medical device sales and studying marketing. Former chef Brandon Hermansky took the lead, utilizing his culinary experience to develop the recipes with a focus on local ingredients alongside natural flavors and colors. Ryan Hermansky and Daly were involved in the packaging, delivery and selling. It was immediately successful and they eventually found enough of a footing to leave their day jobs and go into cannabis production full-time.
Pure differs from most other edibles on the market. Their chews come in five different flavors, ranging from caramel to horchata and sour blue razz. The gummies – with flavors like watermelon, mango and tropical fruit – are packed into secure, discrete round tins to ensure freshness. The dosage and a dividing line are molded onto each gummy to make accurate dosing easier. Most other gummies are coated in sugar to prevent them from becoming sticky. Pure instead utilizes a special non-stick coating that eliminates the need for sugar and keeps the dosage amount visible. 
Keeping things in-house and the focus on local ingredients helps keep costs low.
"We focus on quality and consistency, but since we make it all in here and we're a local brand, we're able to keep the cost exceptionally low," Ryan Hermansky said. "It's a top-tier quality product with one of the best prices – period."
The manufacturing process looks more like candy-making than cannabis at first glance. In one tight kitchen space, employees process start the process by using huge pots to cook small batches of the liquid concentrate. The plant comes from Noble Herb's own organic farm in Camp Verde.
The liquid for the gummies is then put into the molds bearing their signature shape and dosage amount to solidify before being packed into the tins.
The brightly-colored chews are rolled out and shaped on an old-fashioned candy machine, lovingly dubbed Matilda. The 100-year-old Matilda was originally used for saltwater taffy by a North Carolina candy company.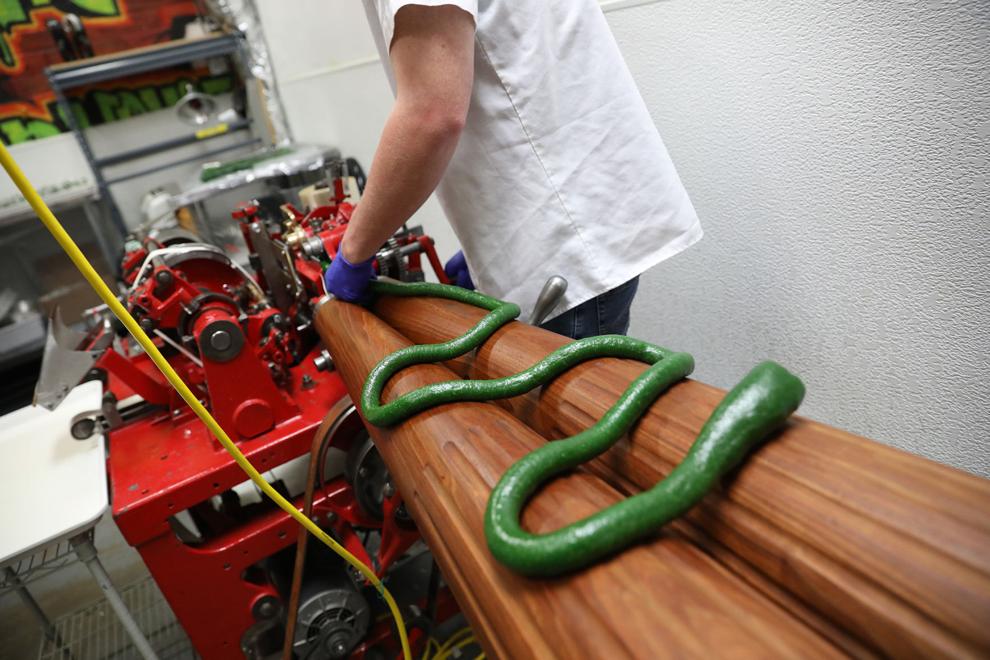 From there, the edibles are packaged and sold at Noble Herb alongside 85 other dispensaries across the state.
The manufacturing space is hidden away from the retail space by just a door.
"Patients really get excited when they're up front and find out it's all made here and the flower just an hour away in Camp Verde," Ryan Hermansky said.
A decade of growth
The marijuana industry has changed drastically since Greenhouse first opened its doors nearly a decade ago, as has the stigma surrounding it. The Hermansky brothers and Daly watched the stigma change nationally firsthand.
"It was uncomfortable talking about it 10 years ago," Ryan Hermansky said. "Now, that's all people want to talk about. We're fighting decades of the War on Drugs and now people are realizing marijuana doesn't fit into those categories and we're helping a lot of people."
The dispensary itself also changed drastically during that time, as did its owners.
"When we got into the industry, we had no experience – nobody did," he added. "It was a rollercoaster for the first five years and, in the last four years, the industry as a whole has really professionalized and that's the image we want to put forward now."
Now, they're taking that decade of experience and rolling it into the rebrand to Noble Herb. The founders felt it was time for a refresh and also wanted to separate themselves from other dispensaries with similar names. The new name was launched in September, accompanied by a new logo, signage and website. Pure Edibles and their concentrate brand, Everest Concentrates, remain unchanged by the switch.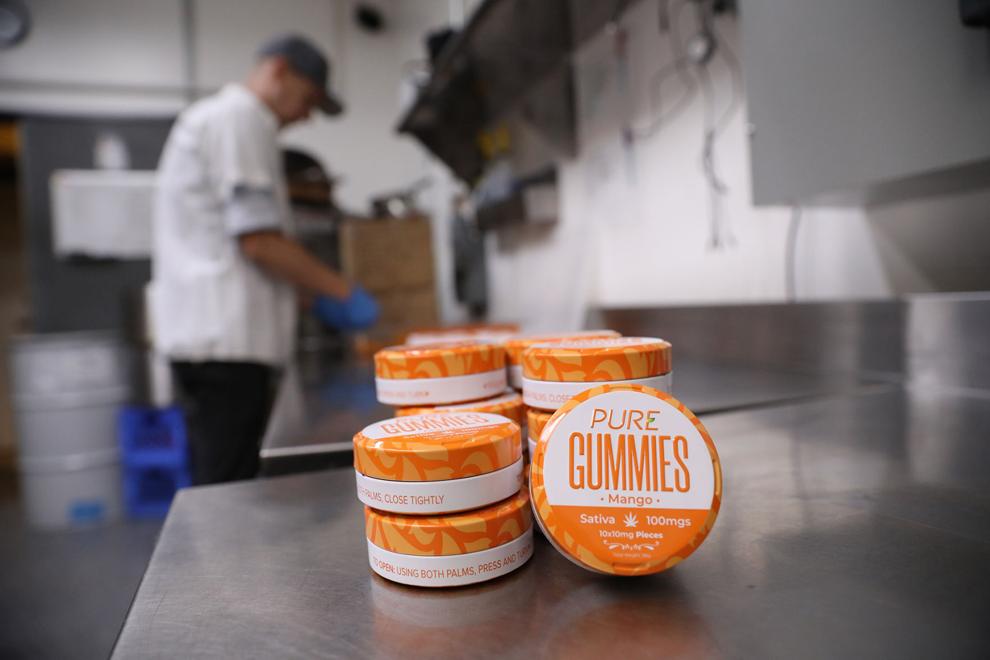 Alongside the rebrand, Noble Herb is set to expand into a new space next summer. Construction has already started on the new storefront, which was previously home to Kachina Restaurant. Both the interior and exterior will receive a major facelift before Noble Herb moves in. The new spot is nearly double the size of the current location at 7,000 square feet, while the manufacturing side of the business will remain in the Switzer building.
The increased space means more products on the sales floor and an overall better experience for customers. It also comes with significantly more exposure as it's located along Route 66 just a short distance away from downtown Flagstaff.
To Ryan Hermansky, it's another of just how far both Noble Herb and the industry have come.
"We've crossed a lot of barriers in the past 10 years," he said. "It's far more accepted now than it has ever been. It says a lot that we can build a beautiful building that Flagstaff is proud of. We're excited."