Just two months after graduating from the National Institute of Medical Aesthetics (NIMA), 20-year-old Flagstaff native Taylor Moody has taken on entrepreneurship with her own spa, Allure Aesthetics Az, which will be celebrating its grand opening October 3 at 4 p.m. with the Flagstaff Chamber of Commerce.
Moody's business provides customized skin care treatments to locals of all ages and skin types using the hands-on knowledge she acquired at NIMA, the nation's leading provider of medical aesthetics education, where she graduated at the top of her class as a certified Master Medical Aesthetician.
Moody saw a need for more skin care options in Flagstaff and is thrilled to return home.
"I wanted to bring [my business] back to Flagstaff because I just know a lot of people travel to Phoenix to get their aesthetic treatments done," Moody said. "I absolutely love Flagstaff and I never want to leave."
Allure offers a wide range of services including chemical peels, facial waxing and HydraFacials, the latest trend in skin care. Moody's business is one of only two local spas to offer this service, and it has quickly become her most requested treatment. This facial is comprised of a three-step hydradermabrasion process which uses suction to painlessly replace impurities with antioxidants and natural hydrators. The process allows clients to see everything that is removed from their skin, which Moody said is the most satisfying part of this procedure.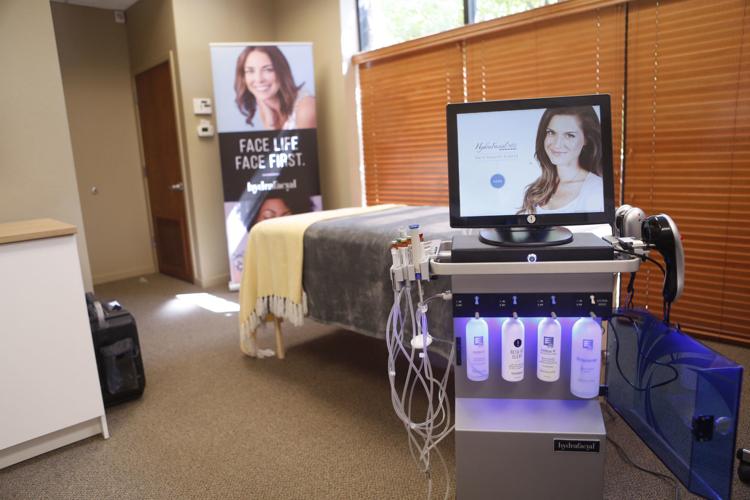 Though skin treatments can be costly, Moody has set her prices lower than her competitors' and offers varying discounts on both services and products, especially for bundle purchases. Free 15-minute consultations are available for new clients and with each treatment so Moody can evaluate clients' current skin care routines and lifestyles to determine the best treatment plan for their skin type and budget. She wants to offer locals the same top-of-the-line skin care services for lower prices through these discounts, which she announces on social media.
The business already has a strong social media presence, especially on Instagram, where Moody offers skin care tips, tricks and product recommendations. This allows her to educate her clients and the community, which she says is an essential – and ongoing – part of skin care, an industry that is constantly changing with the development of new technology and products.
Moody became determined to help others with their skin care after struggling with acne herself, recognizing the correlation between healthy skin and self-esteem.
"I want to help people feel more confident every day," she said. "I can make people feel better about themselves. That's truly why I love this industry."
Although Moody enrolled at the University of Arizona as a premedical student intending to study dermatology, her eagerness to get started in the industry led her to NIMA. The school's rigorous 10-month program blends theory with applied knowledge by allowing students to assist doctors and work with clients at its state-of-the-art spa. Here she started forming connections with clients, becoming the spa's top-requested student.
She has carried this trait over to Allure as the only employee.
"It's just myself, so I can build a connection with clients," Moody said. "I want to not only be their aesthetician, but also their friend."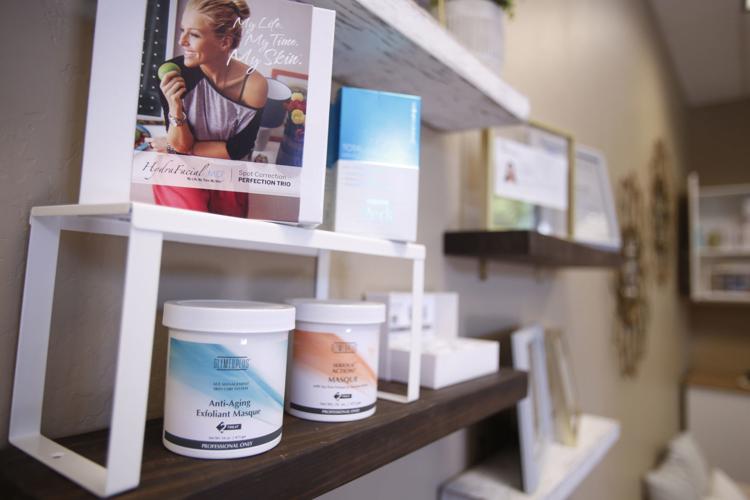 Moody does have plans to grow the business, but for now, Allure is a one-woman show, which she considers a benefit. Relationships with clients differentiate her business from other spas, where you may have a different aesthetician each time, she said.
Clients often feel vulnerable the first time they walk into a spa like Moody's, she noted; however, she promised her business is a judgment-free zone.
"I am completely nonjudgmental. I want people to know that I'm always going to be there to help them through these treatments," Moody said.
She describes herself as a friend to all and strives to make her clients to feel comfortable when they arrive, whether it is their first or fifth visit.
Although Moody manages Allure herself, she needed support to get the business running in such a short time. Her parents became investors, while friends and other family members helped her customize the office space into a workable spa.
"I couldn't have done this myself. It's definitely taken an army of people here," she said. "I am so incredibly grateful for family and friends coming and supporting me."
Moody's true passion for skin care also distinguishes Allure.
"The day after I graduated, I was already missing doing treatments," she said, describing the two month set-up time for the business as difficult, but necessary, because it allowed her to create a space to fulfill clients' skin care needs.
Allure has only been open for a few weeks, but it is off to a promising start.
"It's, by far, already been an amazing journey," she said. "I've become so close with my clients. We've built relationships and friendships."
Moody hopes to expand these relationships and create new ones in the future, simultaneously improving skin health – and confidence – throughout the community.
Allure Aesthetics AZ is located at 1600 W University Ave, Suite 109 and is open Monday-Friday 9:00 a.m.-7:00 p.m and Saturday 9:00 a.m.-5:00 p.m. To learn more or to schedule an appointment, visit www.allureaestheticsaz.com or call (928) 864-5192.
The business news you need
With a weekly newsletter looking back at local history.