Just 25 years ago, there were no breweries in Flagstaff.
In 1993, that changed when Dick and Jean Wilson's interest in "brewpubs" sparked after reading an article about the up and coming trend of restaurants which brewed their own beers. A few brewpubs had started cropping up in Phoenix and around the country.
The Wilsons got their daughter Winnie Hanseth interested, and after educating themselves at one of the first craft brew conferences in New Orleans, the family decided to open their own brewpub in Flagstaff's Southside.
On March 4, 1994, Beaver Street Brewery opened its doors.
Now, Winnie and her husband Evan Hanseth run Beaver Street Brewery with their daughter, Kelly Hanseth. The biggest change throughout the quarter of a century, Winnie said, is the amount of infrastructure and build-up nearby.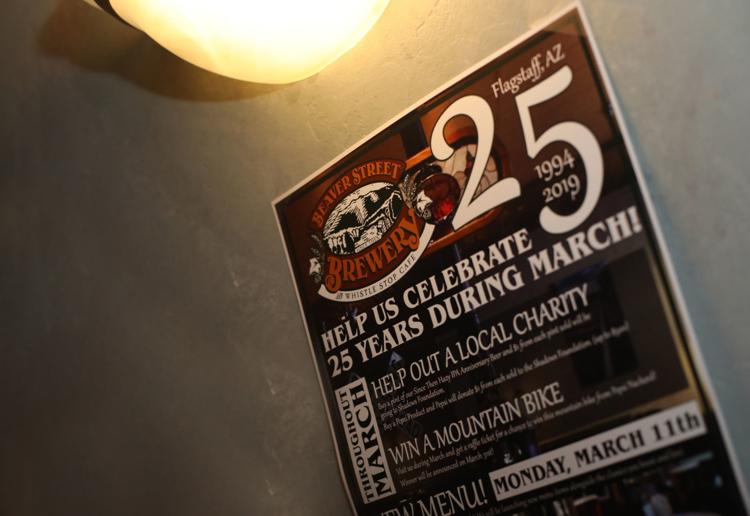 "When we opened, there were just a few restaurants on the Southside. Macy's, La Bellavia and Main Street are the only ones I remember," Winnie said. "Now, South San Francisco Street is restaurant row. It has been fun to see the Southside come alive."
With the new restaurants came the onslaught of other breweries popping up around town as well. But Winnie doesn't necessarily see the competition as negative.
"I think the other breweries in town have their own uniqueness in the style of beers they produce. It gives the public lots of options depending on what type of beer they want to drink that day," Winnie said. "There will always be competition. I feel the best way to compete is to keep working on improving your product and listening to your customers."
In fact, Winnie said that she believes part of the success of Beaver Street Brewery is that the staff "work very hard at trying to improve." She added that the quality and consistency of their food and service is what has given them such high accolades, including four gold medals at the Great American Beer Festivals and three medals at the World Beer Cup.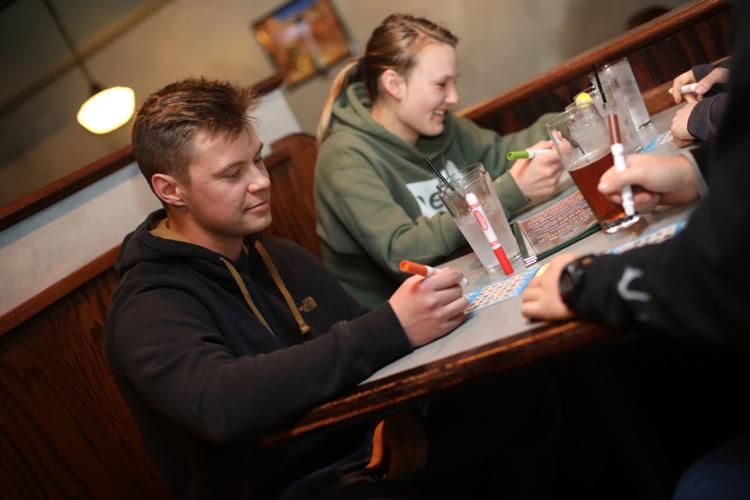 Beer and food trends have grown up with Beaver Street Brewery. When the brewery opened, the Railhead Red was the most popular brew, Winnie said. Now, Railhead Red and Conductor IPA are head-to-head.
The Whistle Stop Café inside the brewery has always been known for its burgers and wood-fired pizzas. But the menu evolved quickly since opening, Winnie said.
"On our first menu, we had Welsh Rarebit because my parents liked it," she said.
You have free articles remaining.
Register for more free articles
Stay logged in to skip the surveys
As recently as March 11, the menu was updated in order to "make the restaurant feel more modern and up to date," Winnie said, adding that they had used the same cafe style menus from day one.
New food items include a Steakhouse Burger with Swiss cheese and mushrooms and a Homestead Pizza with Gouda cheese, shaved Brussels sprouts, bacon and roasted red pepper.
Besides new menu items, Beaver Street has expanded their reach across Flagstaff through the years.
In 2001, the team opened Brews and Cues, a neighboring bar that connects to Beaver Street Brewery. Here, the 21-plus crowd can order the brewery's same food and drinks while playing billiards or board games.
"The space was a used clothing store that went out of business," Winnie said. "The space became available and we thought that a bar where just adults could go was needed for the brewery. It was a good fit. Billiards and beer go together."
In 2009, the popularity of Beaver Street Brewery and high demand for its beer made it clear to the Hanseths that they would need to expand. The family looked for an opportunity elsewhere to brew more beer and start distribution throughout Arizona.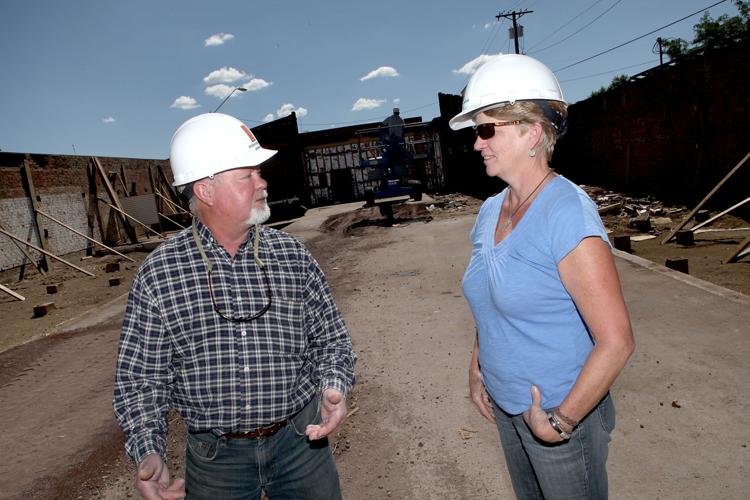 "Just when they had exhausted many possible locations around Flagstaff, the city of Flagstaff put out a request for proposal for the historical Halstead Lumberyard Building," according to the bio on beaverstreetbrewery.com.
The lumber building, a block away from Beaver Street, was built in the early 1900s, and had been abandoned for eight years at the time the Hanseths toured it. The family put in a proposal to the city and were granted ownership. Then they rehabilitated it and turned it into their sister site: Lumberyard Brewing Company.
Alex Pendola, who has been a manager at Lumberyard for nearly two years, explained that while Beaver Street is more of a family dining experience where customers can have a quiet dinner, Lumberyard is a little different.
"Lumberyard is more based as a production company and a bar, though we do have an extensive menu. You're at a bar, you're going to have barbecue, burgers, handheld food," Pendola said.
Now, Beaver Street Brewery and Lumberyard Brewing Company are two of the most popular of seven breweries in Flagstaff.
The Hanseth's breweries, as well as Historic, Wanderlust, Dark Sky, Mother Road and Flagstaff Brewing Company combine forces each year to come up with a single beer for Arizona Beer Week.
In February, the seven local breweries created the Imperial Oak Smoked Porter. For a few weeks, all the local breweries were tapping the strong, bold porter. This was a few weeks where there was unison between the so-called competitors for the greater good of Flagstaff beer.