I have been in this business for quite a long time, and I have seen cycles where real estate values have gone up and then dropped significantl…
Real estate is a hot commodity in our town this year and all indications are that it will remain that way for the foreseeable future. The grow…
The last few months have seen a decline in the number of available properties for sale in our local Northern Arizona Multiple Listing Service (MLS).
The woman, literally, had her face pressed against the window. She raised hand-to-brow to cut the glare and get a better look at the blueberry…
Lately, that pointed single-syllable noun "mob" has taken on ominous overtones due to current events. But here in Flagstaff, a friendly mob ha…
The hulking Toyota Tacoma, off-road 4x4 edition, that constitutes (so far) the fleet for the adventure startup Overland Flagstaff is painted o…
Finally, we are in the final stretch of this year and one that will not be forgotten soon. There were many news headlines telling us about pol…
Starting a successful restaurant can be a tough task for most business owners. This year has been even more daunting.
Because of our strong real estate market, lenders, appraisers, title companies and other businesses associated with a real estate transaction …
He strode into Babbitt's Backcountry Outfitters one recent evening with smartphone in hand, video rolling, with major attitude, and with one o…
You may have noticed as you drive through your neighborhood that there are very few "FOR SALE" signs on the streets, and if you search the int…
That distinctive crack and rumble of falling pins, so sublime a sound to bowling aficionados, has returned to the Starlite Lanes in Flagstaff.
So, to be brutally honest and completely accurate, you've got to say that E.R.I.C. Building Supply in Flagstaff's Sunnyside neighborhood is a …
Back in spring, when toilet paper was running low and COVID-19 anxiety was high, Andi Barness-Rubin made the brave decision to venture forth t…
Hobby Lobby is now open in the Flagstaff Mall, attracting many crafters to the city's quickly changing mall on the east side.
There has been much of talk in the news about how the economy has hit the skids and how we are on the cusp of a recession all due to the coron…
Aspire Transitional Care in Flagstaff is proud to announce that it is now managed by The Goodman Group, a Minnesota-based company with over 50…
The Northern Arizona Association of Realtors announced at the start of September that it will no longer use the word "master" to describe bedr…
Much has been written about upgrades that add value to your home. Among those that we read about quite often are garage doors, counter tops/ki…
Jack Flaccus, Brian Konefal and Bryan Lubbehusen had their young food truck business rolling, and then the coronavirus forced the trio hit the…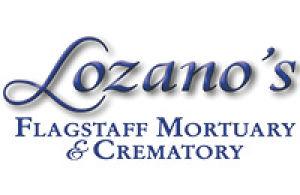 Lozano's Flagstaff Mortuary & Crematory
Shephard-Wesnitzer, Inc. (SWI), a full-service civil engineering and surveying firm, is celebrating three decades of doing business in norther…
As I reflect on the economic, social and pandemic situations that have developed this year, I try to put into perspective how it is affecting …
A recent transaction that we were involved with brought to light how a couple of missteps many years ago by a couple caused considerable probl…
Business was brisk at Mama Burger, the lunch-time line of cars in the drive-thru snaking around Flagstaff's iconic joint and almost spilling o…
Did he have time to talk? Of course he had time, nothing but. That's how slow business has been for John Lewis down at Ponderosa Pawn & Tr…
The Greater Flagstaff Chamber of Commerce has joined forces with the Arizona Small Business Association, Arizona Commerce Authority and Arizon…
As we all know, COVID-19 has turned our lives upside down. However even in the midst of this pandemic, life must go on and people still need t…