When looking at major buildings around Flagstaff, and especially on the campus of Northern Arizona University, one group has had an undeniable impact on the look of the town.
Kinney Construction Services' involvement in shaping the city includes building NAU's student union expansion and international pavilion, facilities for the Mountain Line bus system and most recently, the task of building the city's new municipal courthouse.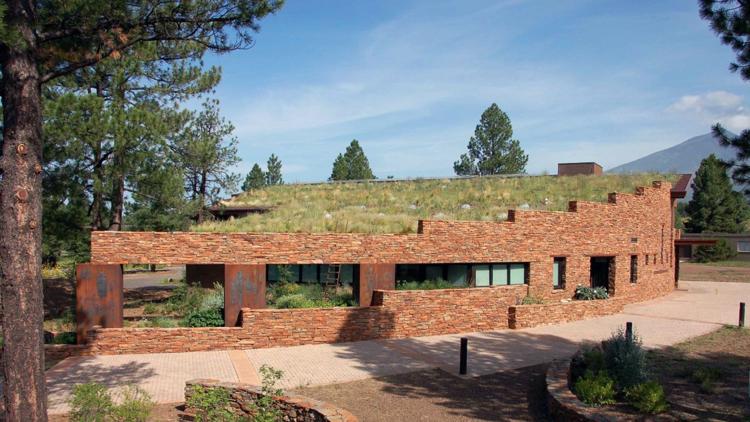 This month also marks the 20th anniversary of Kinney Construction.
"It's pretty exciting," CEO Tim Kinney said. "Time flies. For so long we felt like the new guys on the block here but I guess 20 years later, it's hard to say that anymore."
But 20 years ago, the company had yet to grow into what it eventually became.
Kinney first came to Flagstaff in 1977 to attend NAU. However, by the time he graduated in 1982, the unemployment rate stood at 10% and finding a job was nearly impossible.
"Really nobody got jobs from my class, so I ended up going back to New York where I came from and got a job in New York City," Kinney said.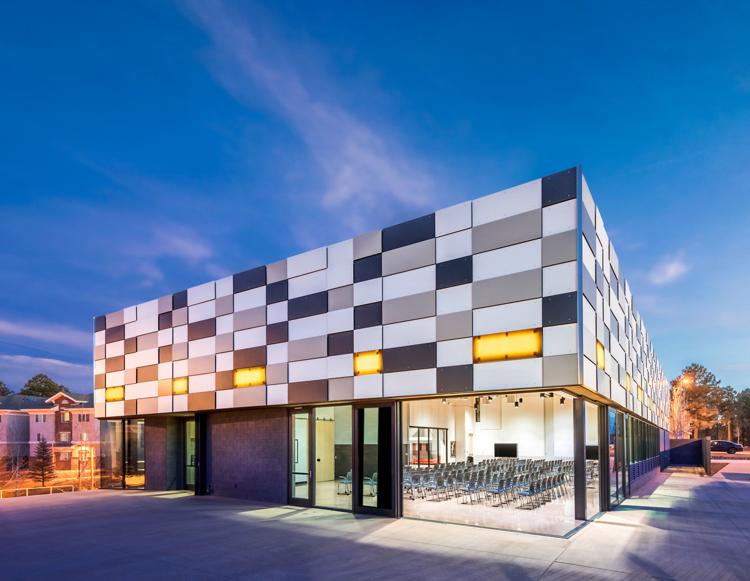 Throughout the 80s and 90s, Kinney worked as a general contractor in New York City and started his own company. In 1997, he decided to move back to Flagstaff and sold the company.
At that time, Kinney said he learned a lesson the company still prides itself in: that no project is too small.
"When I was a general contractor in New York, I got a call to come up, all the way up to Harlem to Columbia Presbyterian Hospital to fix a door," Kinney said. "They turned out to be my largest client."
The commitment to all projects no matter the size, and the diversity in the size and type the company works on, remain something he is proud of Kinney said.
In 1999, he began a second company, Kinney Construction Services, out of his home before moving into an office on Cherry Avenue.
You have free articles remaining.
"It seems almost like yesterday when I walked through the doors off of Cherry Avenue, where the office was located at that time," Michael Thomas said. "Over the years we've been able to establish ourselves."
Thomas has been with the company for 17 years and rose to the position as president of the company earlier this month.
Early on much of the company's work was building for elementary and high schools, but the company's rise was jump-started by a decision in the Arizona State Capital.
"At that time, just shortly after we started, the Arizona legislator came up with a new procurement method based on quality," Kinney said.
The new procurement method allowed public agencies in Arizona, including universities, to award building contracts based on more factors than simply how much the company would charge.
These alternative methods also allowed agencies to bring contractors like Kinney on far sooner in the process. This allowed them to be more involved in the actual design of the building, Kinney said. The change also meant they were able to lend experience on projects more substantially.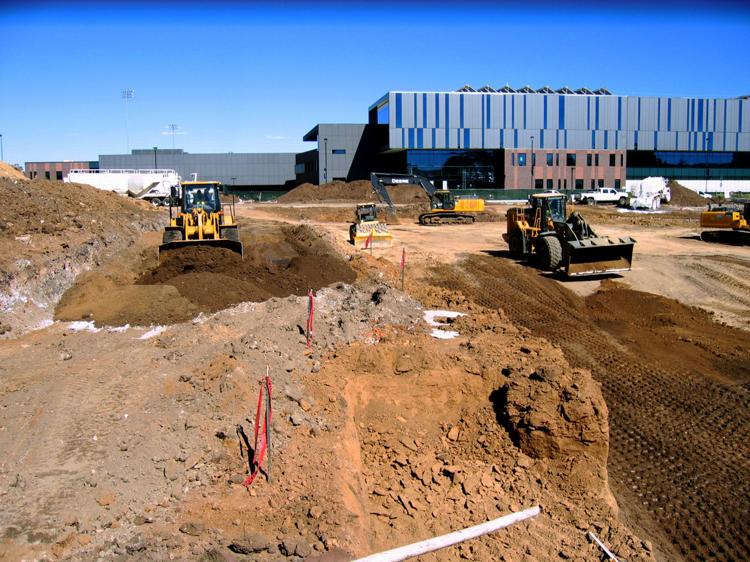 In 2009, the company also began its new renewable energy division. At first, Kinney said, the decision to move toward building green buildings was simply a personal one, but it soon proved to be a good decision financially as well.
Getting into the market for building green projects was not a simple prospect, Kinney said, comparing it to a chicken and egg situation. In 2009, like most companies, Kinney did not have a portfolio of work that showed experience in building green structures. However, once the company was able to develop that experience, it opened up new opportunities, Kinney said.
It paid off with the Easton Collection Center which the company built for the Museum of Northern Arizona. The building was a real milestone for the company, Thomas said, especially as it went on to be recognized as the greenest building in the nation in 2009.
In a community such as Flagstaff, where many developments have proven so controversial among members of the public, Thomas said the company's 20-year history in town means something.
It means they are not just company employees, but community members as well and that is not something other construction contractors who build in Flagstaff can always say, Thomas said.
"Living and working here, we also take pride, I mean, were going to be driving by these buildings also," Thomas said.
Vice President Gabe Smith agreed.
"When it comes down to it, we love what we do and it shows through the projects we deliver and the relationships we nurture," Smith wrote, "With gratitude, we thank our great community for all of the support over the years. And with excitement, we look forward to the future and all that we can create together. Our journey is just beginning."
Updated for correction at 2:53 p.m. on April 30. 
Adrian Skabelund can be reached at the office at askabelund@azdailysun.com, by phone at (928) 556-2261 or on Twitter @AdrianSkabelund.