Carbon capture, the fossil-fuel industry's favorite weapon against climate change, has never really caught on because of the expense.
Congress should expand tax credits for energy efficiency projects to "help speed the recovery" in the industry, which the coronavirus pandemic…
LOS ANGELES — The United States shed more than half a million clean energy jobs in March and April, a new report says, reversing years of grow…
AKRON, Ohio -- Our homes are getting smarter.
SAN JOSE, Calif. -- A team of Stanford University students is racing to finish what could be the next new thing in automotive technology. Or j…
Southwest Windpower will continue to call Flagstaff home for at least the next five years, thanks to a major federal stimulus grant.
NIPTON, Calif. -- Gerald Freeman was prospecting for gold in the Mojave Desert when he stumbled on Nipton.
As gasoline nears $4 per gallon, experts advise trading in gas-guzzlers, slowing down, combining errands and keeping tires inflated.
The recession-tested industry could be mulling a wave of new fees to pass on to its customers.
ORLANDO, Fla. -- Just in time for peak holiday travel season, prices are heading north.
PHOENIX -- Arizona could become a leader in the algae biofuel industry, if companies can mass produce the tiny plant for an affordable petrole…
CHICAGO -- At a former industrial site on Chicago's South Side, more than 32,000 solar panels slowly tilt every few minutes, following the sun…
ST. LOUIS -- The ethanol industry has for years draped itself in the American flag, positioning itself as a cleaner, homegrown alternative to …
PHILADELPHIA -- So this is where it ends, all the stuff bought by residents of Delaware County, Pa., at Home Depot, Target and Sears, all the …
HARTFORD, Conn. -- Some homeowners chase down high-tech solar panels and efficient appliances to make their homes environmentally friendly. Ot…
Denison Mines Corp. did not secure the necessary OK before reopening the mine 20 miles from the northern border of Grand Canyon National Park.
The first Earth Day in 1970 was born out of the belief that ordinary people could make a difference.
Months have passed since anyone has waved hello to one another in Waterman or Shabbona in rural DeKalb County, Ill. Some people claim they've …
Solar panels are going through extreme testing by employees of Underwriters Laboratories in San Jose, Calif.
Conservationists say the financial and health benefits of a shuttered Navajo Generating Station in Page would be worth more than the 1,000 los…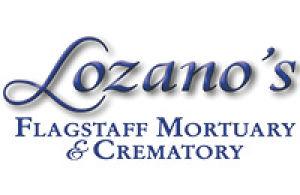 Lozano's Flagstaff Mortuary & Crematory

New Southwest Windpower CEO Dixon Thayer says the company is ready to expand right here.