MANILA, Philippines (AP) — Coronavirus infections in the Philippines have surged past 500,000 in a new bleak milestone with the government fac…
Markets got off to a slow start for the week despite news that the Chinese economy grew 2.3% in 2020 after a sharp contraction early in the year.
BEIJING (AP) — China eked out 2.3% economic growth in 2020, likely becoming the only major economy to expand as shops and factories reopened r…
BEIJING — A Chinese province grappling with a spike in coronavirus cases is reinstating tight restrictions on weddings, funerals and other fam…
MILAN (AP) — Stellantis, the car company combining PSA Peugeot and Fiat Chrysler, was launched Monday on the Milan and Paris stock exchanges, …
SEOUL, South Korea (AP) — Billionaire Samsung scion Lee Jae-yong was sent back to prison on Monday after a South Korean court sentenced him to…
BEIJING (AP) — Chinese state media say 12 out of 22 workers trapped for a week by an explosion in a gold mine are alive, as hundreds of rescue…
TOKYO (AP) — Japanese Prime Minister Yoshihide Suga vowed Monday to get the pandemic under control and hold the already postponed Olympics thi…
SEOUL, South Korea (AP) — South Korean court sentences Samsung scion Lee Jae-yong to 2 ½ years in prison over corruption case.
BEIJING (AP) — China reports its economy grew 2.3% percent in 2020 as its recovery from the coronavirus pandemic accelerated.
SEOUL, South Korea (AP) — North Korea's rubber-stamp parliament has passed decisions made by a major ruling party meeting where leader Kim Jon…
BRATISLAVA, Slovakia — Slovakia is launching a project to test almost all citizens for the coronavirus in nine days.
How big a difference will a slightly larger income really have later in your life?
LOS ANGELES (AP) — Richard Branson's Virgin Orbit reached space on Sunday, eight months after the first demonstration flight of its air-launch…
BOSTON (AP) — Some users have fled Facebook and Twitter after the platforms booted President Donald Trump and some of his confederates for inc…
PARIS (AP) — There is a ray of light for Parisians who, like the rest of the French nation this weekend, begin to observe a tightened coronavi…
Those with big winning stocks in their portfolios need to understand the risks of failing to rebalance their stock portfolio.
Budget a few hours to straighten out your 2020 tax liability.
MILAN (AP) — The autonomous province of South Tyrol with its German-speaking majority is flouting Rome's decision to put it under partial lock…
OTTERLO, Netherlands (AP) — Police in Amsterdam turned a water cannon on hundreds of demonstrators who were taking part in a banned protest Su…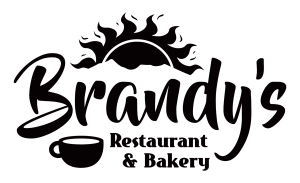 Brandy's Restaurant & Bakery
LONDON (AP) — The U.K. government plans to offer a first dose of COVID-19 vaccine to every adult by September as the nation's health care syst…
Don't hand in your letter of resignation until you've read this.
These blunders happen all the time -- but you should take extra care to steer clear of them this year.
Should you stock up on penny stocks?
ISTANBUL (AP) — A cargo ship sank off Turkey's Black Sea coast on Sunday, leaving at least two people dead, an official said.
Don't let these hidden costs wreck your retirement.
Don't let financial woes wreck your senior years. Take these steps instead.